10 Best New Items Coming to Dollar Tree in 2023

5 min Read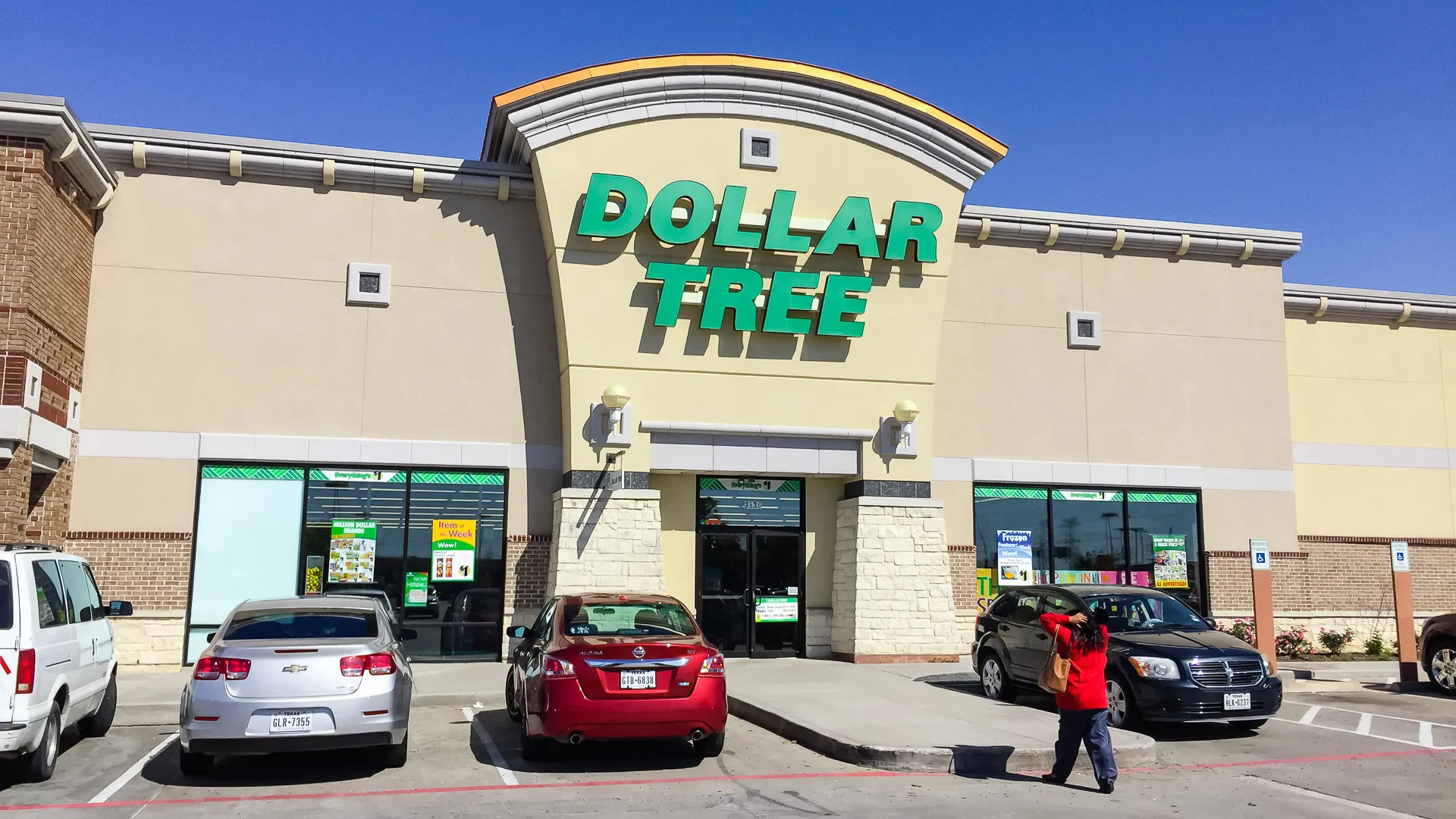 Make Your Money Work for You
Valentine's-Themed Heart-Printed Ribbon
"These are $1.25 each for a 9-foot roll and are perfect for a number of crafts, whether you want to use them to tie up goody bags or decorate homemade Valentines," said Julie Ramhold, consumer analyst with DealNews.com. "They come in a few different designs, but it's nice to be able to pick up something festive without having to buy a ton of it and wonder what you'll do with the leftovers between now and next Valentine's Day."
Take Our Poll: What Are Your Financial Priorities in 2023?
Fuzzy Friends Valentine's Day Animal Plush 
"These cuties are $1.25 each and make an excellent Valentine's gift for kids," Ramhold said, "especially if you're trying to avoid adding to the sugar pile since the holiday is known for candy and other sweet treats." 
St. Patrick's Day Black Plastic Cauldrons
"A pack of these actually has five cauldrons for just $1.25 and they're kind of plain, which means you can use them for St. Patrick's Day — fill them with candy or decorations for the holiday — and then reuse them when Halloween rolls around," Ramhold said. "They're already a good value, but the reusability makes them even better."
Plastic St. Patrick Shamrock Coins
"A bag of these coins is $1.25 and comes with 30 plastic pieces that you can use for whatever," Ramhold said. "They're great for decorations and crafts, but they're also good for teachers and parents who may use a store rewards model for their kids' behavior or completing chores — kids use the coins they earn to "purchase" items from a "store" set up by their teacher or parent. Hand these out instead of real cash and, when one inadvertently disappears, you won't have to worry about it."
Make Your Money Work for You
Solid Color Plastic Ramekins
"Get a 3-pack of these for just $1.25 in either red or white," Ramhold said. "The colors are great for Valentine's Day activities, but honestly these ramekins are handy for everything from setting up measured amounts of things like spices when cooking to using them as tiny paint pots for art projects to keep the mess mostly contained.
"You can also turn these into tiny gift sets for kids — fill them with something small and fun like erasers with a couple of pieces of candy, wrap in cellophane, and then tie up with the ribbon mentioned above."
Rubbing Alcohol
"As a staple in first-aid care, rubbing alcohol is making its way to Dollar Tree's shelves in the new year," said Rebecca Gramuglia, consumer expert at TopCashback.com. "You can score a 16-ounce container of Swan 70% Isopropyl Alcohol for $1.25 at Dollar Tree, as opposed to spending $2.08 on Walmart's generic brand of the same product. By choosing the dollar store's option, you're saving 83 cents."
2023 Calendars
"If you're looking for a new wall calendar for 2023, Dollar Tree is offering a variety of nature-themed 12×12-inch calendars for $1.25 each," Gramuglia said. "On the other hand, Amazon is offering a similar calendar option for a sale price of $5.99. Opt to shop at Dollar Tree to save a minimum of $4.74 on your new calendar."
Floating Corner Shelves
"An easy way to spruce up your living space is by adding decorative shelving. Dollar Tree is offering 15x7x2-inch corner wall shelves for $5 each, while Five Below offers a comparable product for $5.55 each," Gramuglia said. "Shopping at Dollar Tree, in this case, will help you save 55 cents — and those savings add up if you're planning to buy multiple units."
Make Your Money Work for You
Collectible Plushies
"For any Marvel Avengers fans out there, Dollar Tree now sells Tsum Tsum stackable mini plushies featuring the franchise's characters for $1.25 each," Gramuglia said. "Walmart charges $5.99 for the same item on their website, making the Dollar Tree option a bargain buy for collectors and fans alike."
Crayola Silly Scents Dough
"If you're in need of a small, kid-friendly product for a special occasion — or just because — Dollar Tree has a 2-pack, 4 ounces each, of Crayola's Silly Scents Dough for $1.25," Gramuglia said. "Alternatively, Walmart sells a 4-pack (1 ounce each) of Scentos Scented Dough for $2. By shopping at Dollar Tree, you're saving 75 cents and getting double the amount of total product."
More From GOBankingRates
About the Author