10 Best 'Shark Tank' Products Under $20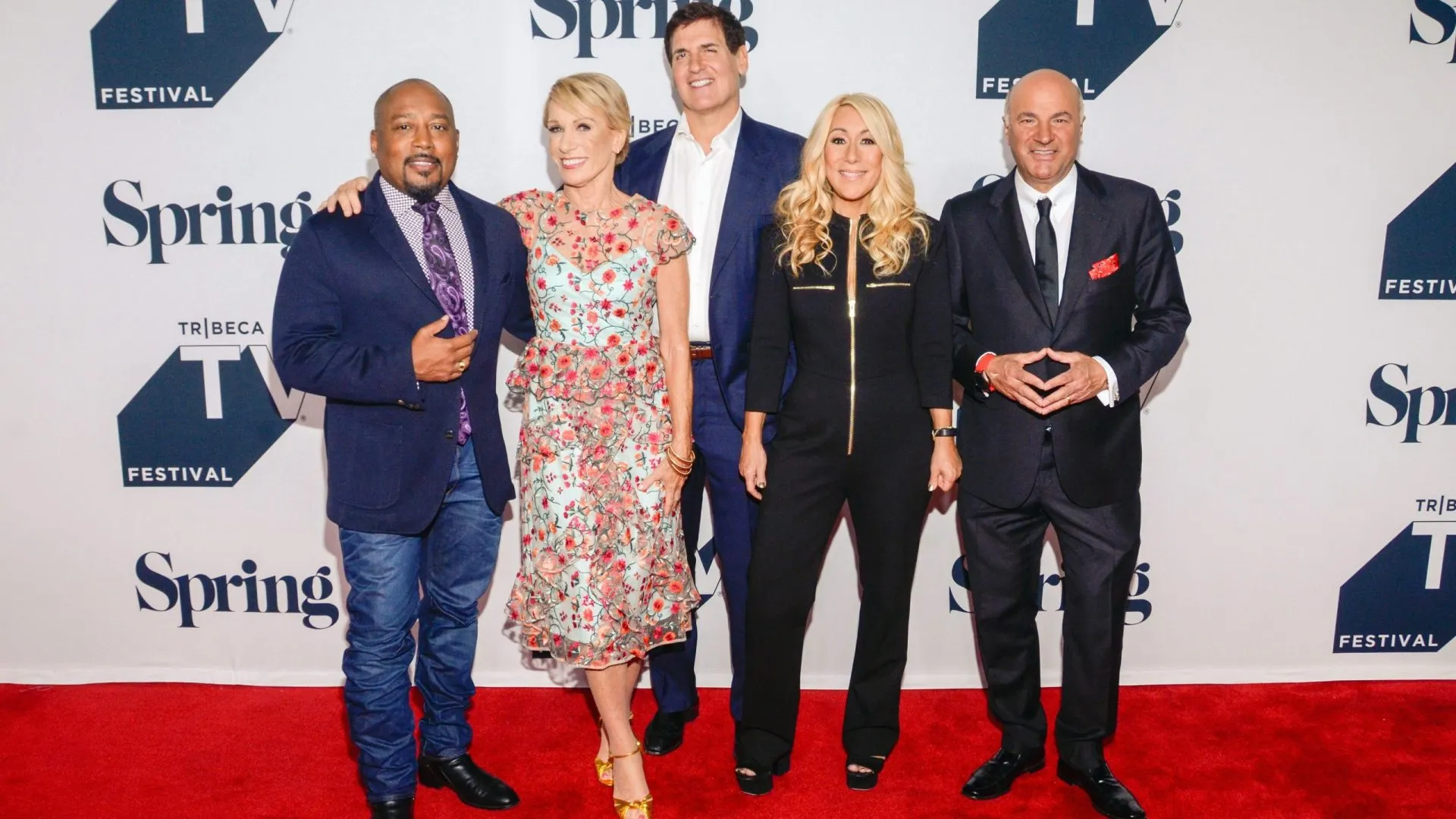 Now in its 14th season, "Shark Tank" is a huge hit, and for the most part, so are the products that have been introduced to the world on the show.
According to Failory, "Shark Tank" has a success rate of about 94%. But some of the items featured on the show that go on to hit store shelves are more practical and budget-friendly than others. With that in mind, let's look at 10 must-have products that were made famous on the TV series and cost $20 or less.
Stasher Silicone Food Storage
Plastic food storage bags are a waste of money and a scourge to the planet. Kat Nouri and her company, Stasher, came up with a solution with Stasher Silicone Food Storage. These are silicone bags that seal shut, much like a Ziploc, but are washable and reusable, so you can save tons of moolah and spare the Earth more plastic chaos. They're also dishwasher and microwave safe. You can buy one on Amazon for $12.99, or purchase various sizes in bulk for more.
DUDE Flushable Wipes
Everybody has to take care of their bathroom business. Even dudes! And sometimes you just want a moist wipe that you can safely flush — unlike a traditional baby wipe, which can wreak havoc on your plumbing.
Enter Sean Riley, Ryan Meegan, and Jeff Klimkowski, who brought Dude Wipes — the first sanitary wipes marketed for men — to the market on "Shark Tank" These wipes have been a huge hit and sell on Amazon for $17.97. That price gets you a six-pack with 288 wipes. 
Make Your Money Work for You
Drain Strain 
Dealing with clogged hair in drains isn't just a hassle, it can be an expense, as eventually you'll have to call in a plumber to deal with the problem.
To prevent this disaster from happening altogether, Naushad Ali founded Drain Strain, a nifty gadget that you can easily install in bathroom sinks and tubs to catch hair. On the Drain Strain site, you can buy the Drain Buddy – Bathroom Sink for $13.99 and Drain Buddy – Bathtub for $17.99. 
Nerdwax 
Are your glasses always slipping down your nose? It's an issue that many bespectacled folks have simply learned to put up with — but they don't have to anymore. Don and Lydia Hejny came up with a beeswax-based solution they dubbed Nerdwax to solve the problem.
All you have to do is apply a sheen to the part of your glasses that touches your nose and you're good to go — for eight whole months. Nerdwax sells on Amazon for $9.99. 
The Spatty Daddy 
Spatulas have been around for centuries (probably), and they get the job done just fine, but there's just one problem: They don't fit in every container (hello, peanut butter jar).
In her line of Spatty products, Cheryl Rigdon solved this problem with The Spatty Daddy — a long, slender spatula that can get into every nook and cranny of a tube (it's great for makeup). The Spatty Daddy goes for $6.99 on Amazon.  
FunBites Food Cutter 
Sometimes eating isn't all that fun in and of itself for kids. So grown-ups have to make it fun. Mission accomplished with FunBites Food Cutter, the brainchild of Bobbie Rhoades. This curved blade cuts food up into cute bite-sized shapes and is available in a variety of bright colors and geometric patterns. It sells on Amazon for $9.99.
Make Your Money Work for You
ScreenMend 
We all hope it won't happen, but sometimes it happens: Windows get nicks and tiny cracks in them. Same with doors. Before these spiderweb into bigger problems that require serious repairs, you can DIY fix them with ScreenMend, a product invented by Brian Hooks and his daughters, Lily and Emma. ScreenMend works by applying a patch to a hole then sealing it with hot wax. It sells at Walmart for $6.98. 
Pricetitution 
Game nights are essential ways to bond with friends. They're also great ways to save money as it's always cheaper to stay in than to go out on the town. This clever card game, Pricetitution, was born on "Shark Tank," hatched by Dan Killian. The idea of the game is to coax your pals into seeing how much money it would take for them to do x, y, z. Everything has a price — or does it? This game sells on Amazon for $19.99 and isn't suitable for kids.    
Scrub Daddy 
Every kitchen needs a Scrub Daddy; it's as simple as that. These innocent little scrubbers go where no sponge has ever dared go before. The texture of the sponge actually changes based on the temperature of the water, so you can navigate how coarse you want it to be, and its sweet smiley allows for maximum malleability. It was invented by Aaron Krause and sells at Target for $3.98 [11].  
Nuts N' More 
"Shark Tank" isn't super famous for its culinary products, but every once in a while, a genius foodie comes along and opens the world's eyes — and mouths — to something totally new and addictive.
Cue Nuts N' More, a low-carb, low-sugar, non-GMO, high-protein flavored nut butter snack created by Neil Cameron, Dennis Iannotti and Peter Ferreira. You can buy a jar on Amazon for $14.47.   
More From GOBankingRates

BEFORE YOU GO
See Today's Best
Banking Offers