40 Best Things To Buy at Walmart and Target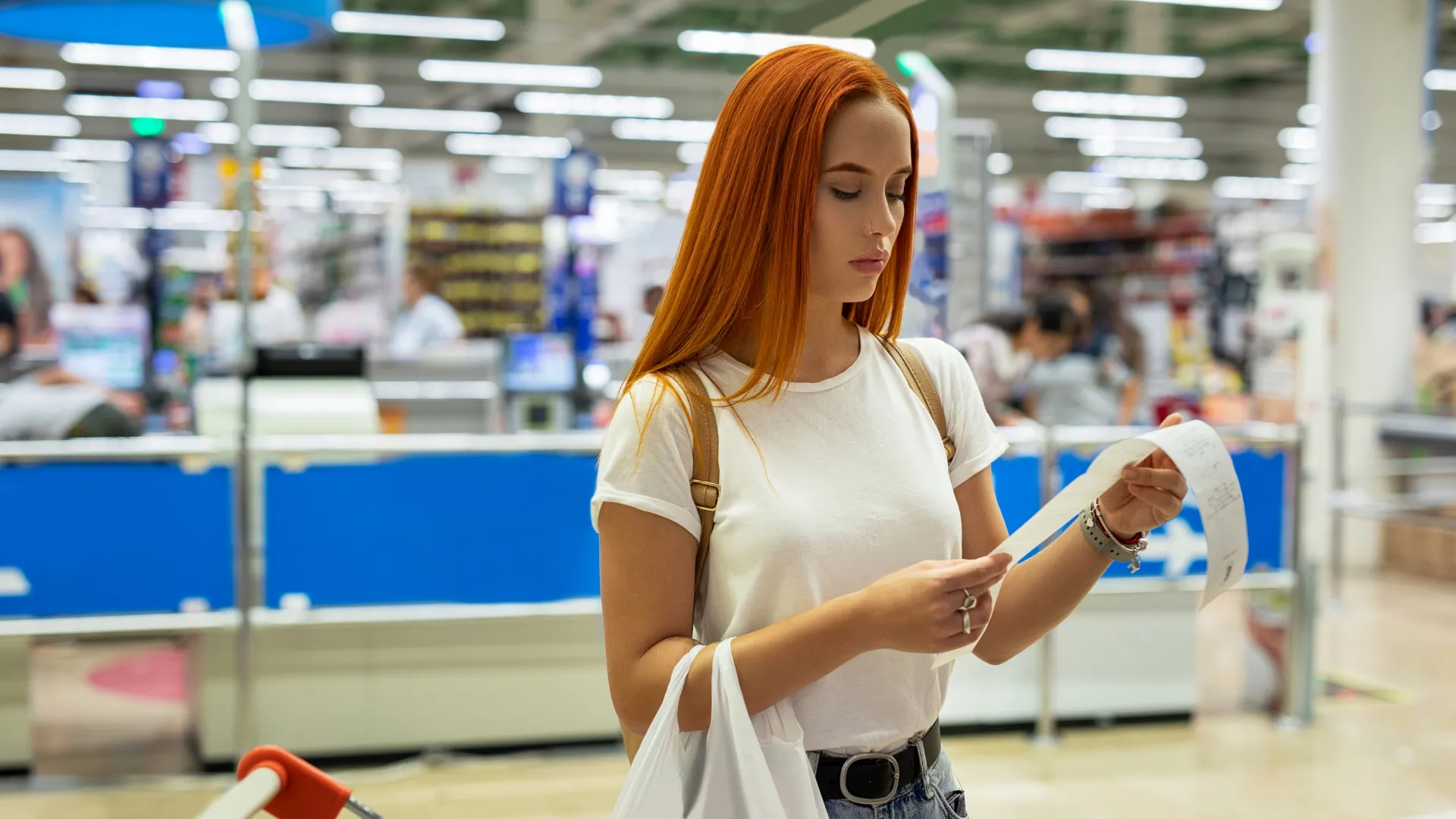 1. Legos
Legos are consistently rated as one of the best deals at Walmart.
"Having three kids who've all been into Legos at one time or another, I figured this one out a long time ago," said Kyle James of Rather-Be-Shopping.
Both Walmart and Target have some of the hottest Lego products available. In many cases, however, "smart shoppers have long been aware that Walmart typically beats Target and Toys R Us on price," said James.
For example, the Lego Star Wars AT-AT, Lego City sets and Lego Super Heroes tend to be a tad cheaper at Walmart than Target. But remember: Target does price match Walmart.com, so you might be able to get the same toys at the same price at both retailers.
Make Your Money Work for You
2. Back-to-School Supplies
Walmart and Target both provide great deals on back-to-school supplies. Walmart offers both low everyday prices as well as rollback prices, and Target has been known to offer buy-one-get-one 50 percent off on a variety of school supplies.
"Although Staples and Office Depot/Office Max offer competitive prices on school supplies during July and August, Walmart and Target consistently offer lower prices on pens, pencils, crayons, paper and other school supplies all year long," said Kendal Perez former employee of CouponSherpa.com.
"For example, Target offers college-ruled filler paper — 175 sheets for 99 cents — compared to Office Depot's store brand of college-ruled filler paper (150 sheets) for $2.01," she said.
3. Educational Toys
Both Walmart and Target have a good track record when it comes to low prices on toys, "especially around the Black Friday/Christmas sales [when] Walmart rolls back prices on its toys, and the products are identical to what you'll get elsewhere," said Kerry Sherin who formerly worked at Offers.com.
"Target is really good at predicting the hot toys for Christmas and pricing them lower than the competition," said James. "They know once they get shoppers in the toy aisle, they're probably going to buy other stuff at full price. So, if your child asks for a popular, and thus hard-to-find toy this Christmas, be sure to check Target first."
4. Name-Brand Laundry Detergent
Walmart and Target both stand out with affordable prices on brand-name laundry detergent.
"Walmart and Target typically have better prices on laundry detergent compared to grocers and especially online retailers," said Perez. "For example, a 100-ounce bottle of Tide Original Liquid Laundry detergent is currently on sale for $15.99 at my local King Soopers."
Tide Original Liquid Laundry Detergent costs $15.99 each on Target.com. Walmart sells the detergent for $15.94.
Make Your Money Work for You
5. Cleaning Products
Walmart and Target continually offer competitive prices on name-brand cleaning products, said Perez. Walmart prices often undercut the prices at local grocers, and "Target is known to offer gift cards of $5 to $10 with cleaning product purchases," she added.
Online retailers such as Amazon can't compete with Walmart and Target's prices on many cleaning products. For example, a 2-liter refill of Windex Glass Cleaner costs $6.98 from Walmart [and] $6.99 from Target.
Similarly, Lysol toilet bowl cleaner two-packs are cheaper at Target than on Amazon. And although Amazon's Clorox disinfecting wipes just barely beat Target's price, Amazon is one of the online retailers covered in Target's price-match policy.
6. Baby Supplies
Multiple deals experts have cited both Walmart and Target prices on baby supplies and products. For example, Walmart shines when it comes to affordable baby supplies. Name-brand baby products such as the Graco Pack 'n Play with Automatic Folding Feet Playard costs only $97.99.
7. Select Bakeware
"Walmart and Target offer better prices on bakeware and other cooking tools compared to grocery stores and online retailers," said Perez. For instance, a Pyrex Grip Rite 9.5-inch clear Glass Pie Pan is priced at $15.49 on Amazon compared to $5.49 at Target.
Walmart offers affordable prices on Pyrex bakeware as well — but Amazon has the retailer beat on some products, including the Pyrex Easy-Grab 9.5-inch Pie Plate two-pack. Fortunately, Walmart.com's price-match policy covers Amazon.com.
8. Kleenex
Walmart and Target prices on Kleenex tissues tend to beat local stores. Compared to major pharmacies, Target has Walgreens beat on six-pack Kleenex bundles. Walmart also offers better prices on Kleenex bundle packs than Walgreens.
9. Toilet Paper
Like tissues, toilet paper prices tend to be lower at Walmart and Target versus other retailers, said Brent Shelton of FatWallet. For example, Charmin Ultra Soft, Mega Roll 12-count packs at Walmart and Target are cheaper than on Amazon.com.
Make Your Money Work for You
10. Holiday Decorations
Around Christmas time, you can find great deals on decorations and decor at Walmart, said Sherin. "Just shop early, before the selection is picked over," she added.
However, deals experts also said that great savings can be found on holiday decorations if you're patient. According to AllThingsTarget.com, the store offers holiday sale prices for as low as 90 percent off for Valentine's Day, Easter, summer, back-to-school, Halloween and Christmas items.
11. Razors
A number of deals experts have noted Walmart's great prices on disposable razors. "I've been buying my Schick disposable razors at Walmart for years and pay 20 to 30 percent less than at Target or Amazon," said James.
But, Target has Bed Bath & Beyond beat when it comes to Gillette Sensor2 10-packs of disposable razors. And where Target's prices aren't lower than Bed Bath & Beyond's, such as with Venus Spa women's razor, Target price-match policy covers BedBathandBeyond.com.
12. iPhone
"Target and Walmart are both good places to pick up an iPhone," said Benjamin Glaser who formerly worked at DealNews. The big-box stores tend to have competitive discounts, and often bundle phones with gift cards. Walmart frequently has best prices on prepaid iPhones, like an iPhone 11 for $299.
13. Pet Toys
Pet food might not be one of the best things to buy at Walmart or Target, but you'll find great prices on toys for your pet, said Sherin. Both Petsmart.com and Petco.com are covered by Walmart and Target's price-match policy.
Therefore, pet toys like the KONG Classic Dog Toy — which is cheaper on Petco.com and Petsmart.com — can be price matched at Walmart and Target.
Make Your Money Work for You
14. Feminine Products
All women understand the necessity to be prepared — but don't bother overpaying for disposable feminine products at your local drugstore. The same combo pack of U by Kotex tampons is priced wildly different — at CVS, the 34-pack is $14.79, whereas at Target it's listed at $9.39.
15. Deodorant
Nobody wants to cause a stink — literally. But don't sweat the cost of deodorant. If you opt to buy it at Target versus your local drugstore, your dollar will stretch a whole lot more. At CVS, a stick of Secret Invisible Solid deodorant will run you $7.99, but if you head to Target, you'll get a the same product for $5.99.
16. Cat Litter
Having a multi-cat household can get a little pungent — especially when the litter box is begging for a refresh. Cat litter isn't cheap though — at PetSmart, a 20-pound container of Tidy Cats litter is $15.29. However, looking at Walmart, you can get it for just $19.68 for a lot more.
17. Car Care Items
Driving a car can get expensive — besides the gas you put in the tank, every little function adds up. Opting to get your car care items at a big-box store like Target or Walmart will definitely make the wheels turn a little cheaper, however. Take this Rain-X water repellent — listed for $9.99 at Advance Auto Parts; you can snag it for $6.44 from Walmart.
Make Your Money Work for You
18. Bedding
When it's time to get cozy, you might want to spare no expense. Good news: You can still snuggle in luxury without the big name price tag. Instead of opting for a trendy comforter upwards of $40 from a place like Bed Bath & Beyond, head to Walmart and pick up a comparable — and trendy — one for as little as $14.99.
19. Patio Furniture
Spring is right around the corner — and where there's spring, there's time to lounge in the backyard. Upgrade your patio with a little help from Target — they regularly offer discounts on stylish patio furniture, such as 30 percent off. And if you wait until mid-summer, you might get an even bigger discount.
20. Headphones
Don't rule out Walmart and Target as a one-stop shop for your audio needs if you're looking for a new pair of headphones. Beats by Dr. Dre – Beats Studio Buds Totally Wireless Noise Cancelling Earbuds retail for $149.99 at Best Buy, but Walmart is offering the exact same pair for about $79.99.
21. Cellphone Accessories
Once you drop a dime on a new cellphone, it would be in your best interest not to skimp out on a case to protect your new purchase for years to come. Rather than getting pressured to spend upwards of $60 for an Otterbox at specialty stores like Best Buy, jump on Walmart's website and snag one for under $50.
22. Baby Formula
Adding a new addition to your family is always going to be a shock to the system — especially where the wallet is concerned. Your little one needs nutrients though, so why not give them the best for less? Many baby specialty stores only offer single packs of the precious baby formula, but at stores, like Walmart and Target, you can snag a multi-pack and have it delivered right to your door — and you're saving in bulk.
Make Your Money Work for You
23. Frozen Meals
When it comes to food on the go, there's nothing quite like the go-to TV dinner. Rather than paying the markup for a Hungry Man or Lean Cuisine from a convenience store or drugstore, stock up the next time you make your way to Walmart — certain TV dinners like Stouffers and Michelina's can go for as little as $1.34.
24. Curtains
Your sleep is probably very precious to you — as it should be. Those eight hours are your recharge time, and a good set of blackout curtains will help you make the most of your time in the sack. Instead of dropping anywhere from $16 to $32 dollars on a set of room-darkening window panels at Bed Bath and Beyond, head to Walmart and grab their Mainstays-branded version for under $10.
25. Wall Art
Everyone wants to spruce up their living space. Instead of dropping a mint at a fancy home decor store like Crate & Barrel, head to your local Target for the same decor flair at a smaller price. Check out their trendy art deco wall pieces — plus, they often run serious sales like the 25 percent off all home goods sale running right now.
26. Lipstick
Don't get stuck paying a premium for your perfect pout. Many drugstore brands are giving high-end makeup brands a run for their money — and you can save yourself a fortune by finding your perfect shade within the walls of your local Walmart or Target.
Make Your Money Work for You
27. Power Tools
If you're a homeowner — or even just a hobbyist — it can get expensive to start expanding your power tools collection. Instead of dropping anywhere from $45 and up for a circular saw, opt to grab one from Walmart for as low as $32.88.
28. Coffee Makers
When it comes to your morning routine, most people don't like to mess around — especially when it comes to their cup of coffee. Instead of opting for a Keurig from Bed Bath & Beyond or other boutique stores, head to your local Walmart and snag the same coffee maker for $54.99.
29. Non-Dairy Milk
Vegans and lactose-intolerant masses, rejoice: It's become extremely easy to find non-dairy options in nearly every neighborhood store. Target might take the cake as far as affordable non-dairy options go. In addition to their wide array of options — almond, soy, cashew, even pea — they offer consistently low prices on the staples, whereas stricter grocery stores might mark up their non-dairy options.
30. Cameras
This is a case where the savings is in the added accessories. If you wanted to up your camera game, it might be time to get a DSL-R like Canon's EOS Rebel T7. Best Buy has it for sale for $399.99 — but Walmart offers it as a bundle with a photo bag, telephoto lens, wide-angle lens, tripod, remote and more for a similar price.
31. Home Storage
Clutter causes stress, that much is true. Even if you don't have the time to un-clutter your space, why not opt for some more home storage options so at least your stuff has a space to call home? Target is offering a 66-quart latching Sterilite home storage crate for just $9.59 — big enough to handle even your most massive messes.
Make Your Money Work for You
32. Microwaves
Don't forget to check out Walmart and Target for the best deals if you need to upgrade your kitchen appliances. Instead of paying a premium at appliance stores, some microwaves at Walmart retail for less than $65.
33. Vacuums
Vacuums suck — at least, they're supposed to. But don't get caught up in the price hype from specialty retailers when you're in the market for a new household appliance — big-box stores like Target and Walmart have the same products for even smaller price tags. For example, a quick look at Target's website shows that vacuums from BISSELL, Dyson and Hoover are all on sale — some for less than $100.
34. Who What Wear Clothing
Stylish workwear for women doesn't have to come at high costs. Target rolled out its Who What Wear womenswear line as an answer to pricey retailers like Express and New York and Company, making trendy clothing at an accessible price point — especially when it goes on clearance.
35. JoyLab
Instead of spending up for trendy Lululemon or Athleta activewear, head to Target for their reinventive take on active style: JoyLab. With modern and eye-catching designs, JoyLab's "fashion meets function" tagline aptly describes this affordable collection.
36. Yogurt
It's good for you, great on the go, and fantastic for your gut — it's yogurt, and you shouldn't get stuck paying an arm and a leg for your daily dose of dairy. Instead of paying a premium price tag at dedicated grocers, stores like Walmart and Target often have overflowing flavor selections when it comes to your 'gurt — and if you opt for the store brand like Walmart's Great Value brand, you have the potential to save even more cents.
Make Your Money Work for You
37. Greeting Cards
Instead of spending upwards of $5 for a greeting card next time you wander into a Hallmark store, skip the premium pricing and head to Walmart and save. You can get greeting cards in bulk — spending the same price for multiple cards.
38. Knox Rose Clothing
Instead of spending a ton of cash at Lucky Brand Jeans or Urban Outfitters, opt for another of Target's exclusive clothing collections for your latest hippie chic womenswear. Target's Knox Rose brand seamlessly blends boho-chic sensibility with an affordable price point — a true match made in heaven.
39. Medication
Does sickness get you down? You might think your first stop is to a drugstore or pharmacy, but if you're willing to brave the likes of Target or Walmart, your bottom line will thank you. For example, Dayquil Severe retails for a whopping $14.79 at CVS, but the Walmart store-brand equivalent comes in at just $11.93. Feel better yet?
40. Candy
Candy is dandy, but savings are sweeter. Next time you're in the convenience store, you might be tempted to snag a $2 candy bar next to the register. Instead of indulging at a high cost, wait until you get to Walmart — you can snag a giant-sized chocolate bar for $2 to $4.
Walmart and Target Price-Match: List of Online Competitors
Walmart and Target both provide a list of online retailers whose prices they will match, subject to review. Please note that you should always contact the retailer to verify a price match. And if you want to price match at a local Walmart store, talk to the store about its price-match policy.
Here's the list of online retailers that both Walmart and Target say they will price match: Amazon, Bed Bath & Beyond, Best Buy, Dick's Sporting Goods, JCPenney, Kohls, Newegg, Office Depot, Petco, PetSmart, Sports Authority, Staples and Walgreens.
More From GOBankingRates
Rachel Holly Farrow contributed to the reporting for this article.
Disclaimer: Prices are accurate as of May 2, 2023 and are subject to change. Photos are for representational purposes only.