5 Best Value Kirkland Brand Products To Buy at Costco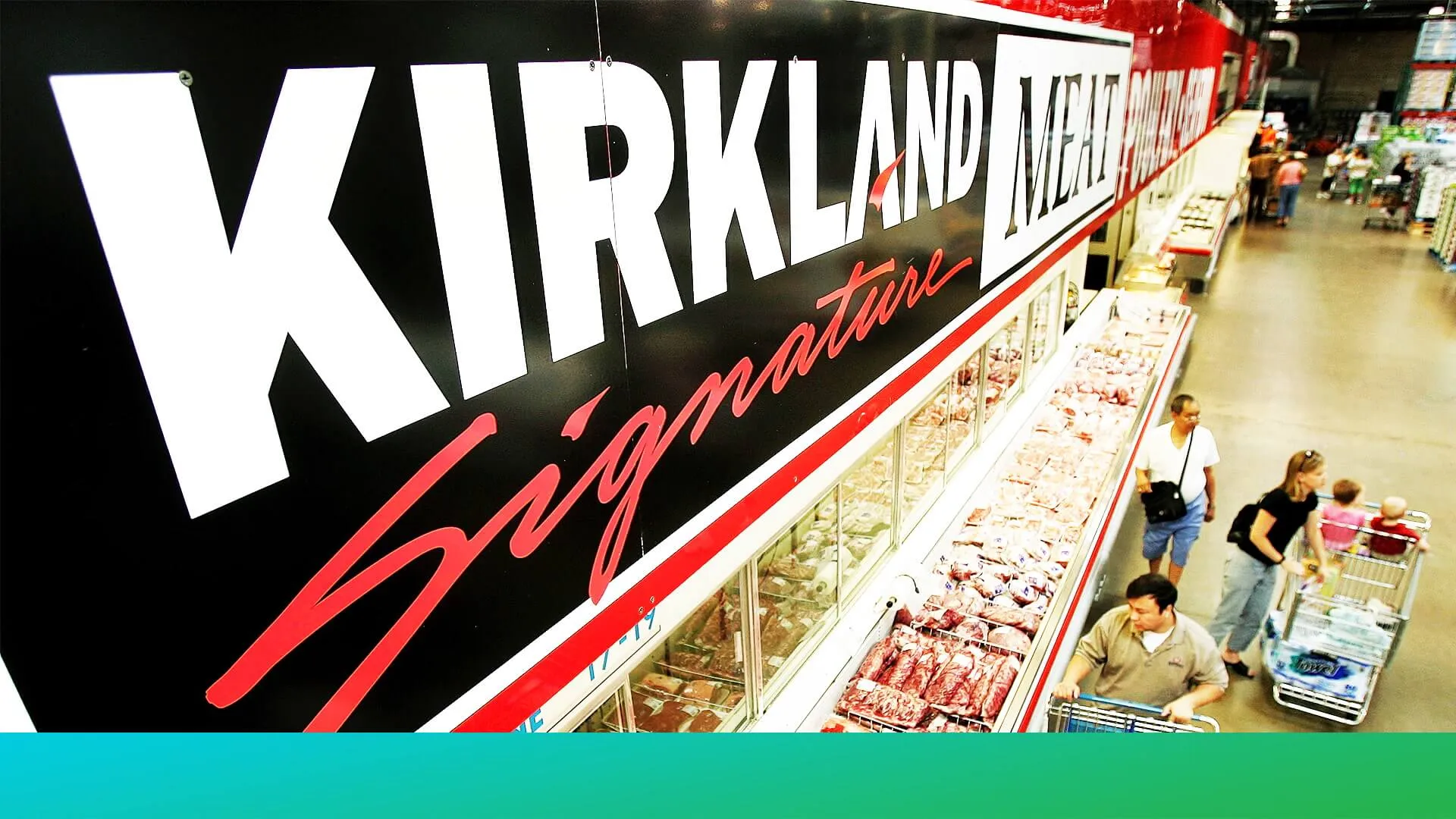 The name of the game at Costo is saving the maximum amount of money while also stocking up on bulk products for you and your family. However, the name within the name of the Costco game is definitely Kirkland.
Costco carries a variety of products — even some luxury items that you can find at significant discounts — but when it comes to its signature brand products, Kirkland is king. Kirkland is generally always a good bargain, but some items take the cake … and the drinks … and the snacks, ruling above the rest.
Here are some Costco aficionados and Kirkland fans weighing in on the best value Kirkland brand products to buy at Costco on your next shopping excursion.
K-Cup Coffees
The Kirkland Signature K-Cup Coffees are one of the best value items you can buy at Costco, according to Michael Charalambous, director of Invezz.
"A box of their classic breakfast blend costs $44.99, and you get 120 cups of coffee," Charalambous said. "This works out to be about $0.37 per K-Cup, which is a very cheap cup of coffee. When compared to another popular coffee like Folgers Classic Roast K-Cups, you get 24 of them for almost $15.  
"When you break it down," Charalambous said, "you are paying more than $0.60 a pod, which is double the price compared to buying the Kirkland brand."
Make Your Money Work for You
Organic Diced Tomatoes
There are just some things you need to make sure your pantry is stocked with and Kirkland Signature Organic Diced Tomatoes is one of them, especially since you can pick them up at Costco for $7.99.
"Packed with the natural goodness of ripe, organic tomatoes, these diced tomatoes are perfect for adding to soups, stews, sauces and more," said Eva Decker, marketing director at Idigic. 
"The large-sized cans offer great value, ensuring you always have a versatile ingredient on hand to enhance the flavors of your favorite dishes," Decker said. "With their quality and affordability, Kirkland Signature Organic Diced Tomatoes are a must-have for any kitchen."
Aluminum Foil
"I have a family of four and we try to only shop at Costco to save money," said Aghogho Boccardi, personal finance expert at Hope Like A Mother. "I think Kirkland aluminum foil is the best value item to buy at Costco."
At her local supermarket, she said, Heavy Duty Reynold's cost about $38 while Kirkland Heavy Duty Foil was just $29 at her nearby Costco.
"It's versatile, it's strong, it can be used to wrap things or line pans or store food then directly put it in the oven," Boccardi said. "Their rolls are so big they'll cover whole Pyrex pans and baking sheets, and it's very, very good value."
Daily Facial Towelettes
Makeup remover wipes are something you should never skimp on. That said, you still need some dough left over to buy your other beauty products, too. Kirkland has the answer to save your daily skincare routine and budget.
"Consider Costco's 180-count Kirkland Signature Daily Facial Towelettes for $19.99," said Samantha Landau, a consumer expert at TopCashback.com. 
"Amazon Basics has an alternative — 150-count makeup remover wipes for $20.04," Landau said. "Not only are you paying a bit more for Amazon's option, but you're also getting less product than you would by purchasing this item at Costco."
Make Your Money Work for You
Trash Bags
"The next time you're replenishing your stock of trash bags, you can look for savings at your local Costco," Landau said.
That's because the 200-count Kirkland Signature Flex-Tech 13-Gallon Scented Kitchen Trash Bags are on sale for only $21.49. 
"A comparable option is available from Walmart's Great Value brand in a 120-count for $18.12," Landau said. "When you take into consideration the cost per trash bag, Costco's option is the clear winner at only 11 cents per bag (vs. 15 cents per bag at Walmart)."
More From GOBankingRates

BEFORE YOU GO
See Today's Best
Banking Offers