Why Costco Shoppers Are Better With Their Money Than Online Shoppers

4 min Read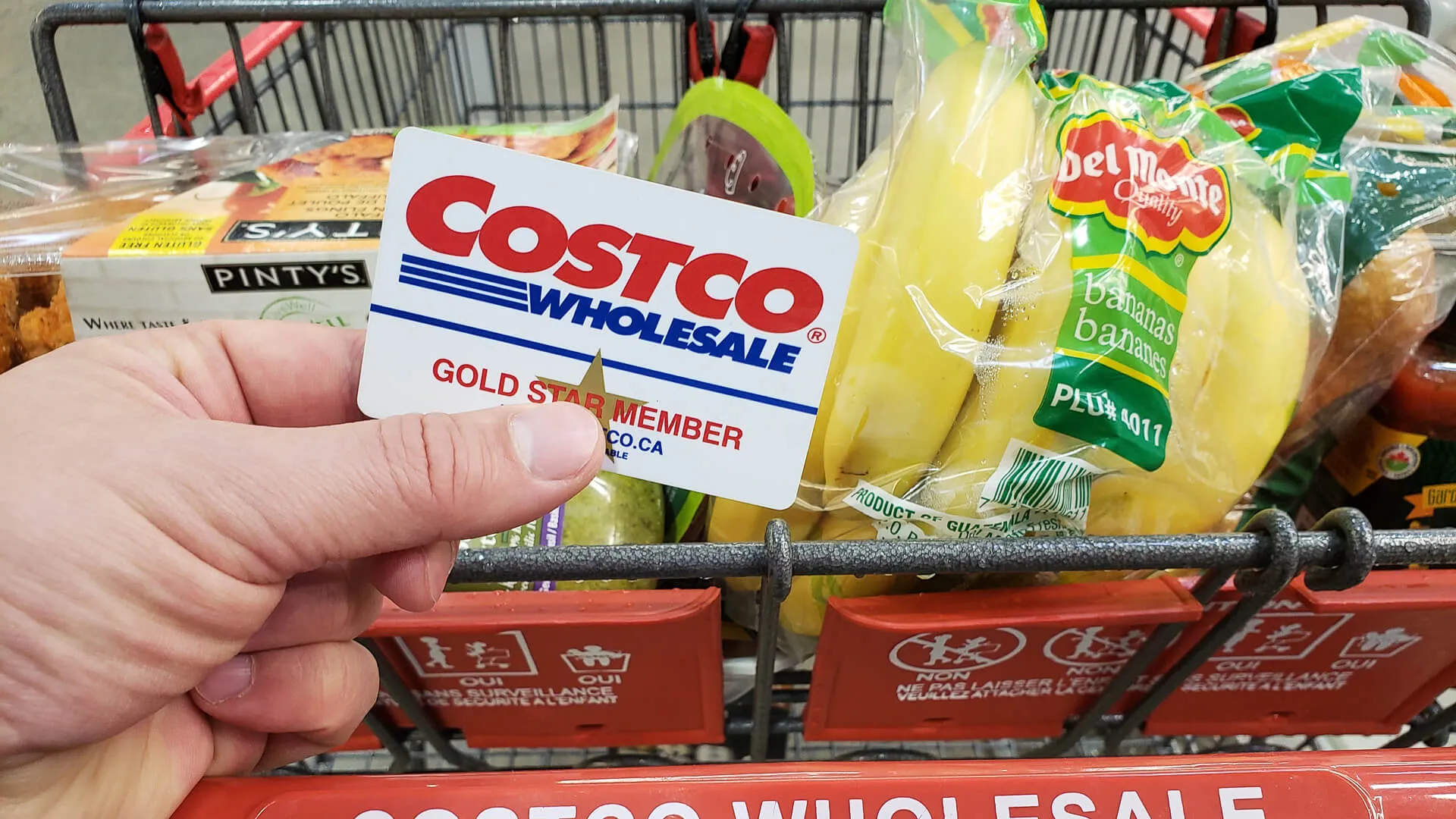 Costco currently has 105.5 million card-holding members willing to shell out a $60-or-more annual fee to have access to the warehouse store. And Costco customers are loyal — the retailer boasts a 90% renewal rate in the U.S., CNBC reported. Although it may seem counterintuitive to pay an annual fee to save money, most Costco members clearly think that fee is worth it.
Meanwhile, e-commerce is also booming thanks in large part to the coronavirus pandemic. Global revenue from online sales in the second quarter of 2020 jumped 71% year over year, CNBC reported, and the upcoming holiday shopping season is expected to give e-commerce sales another major boost.
And while you can certainly find great deals online, there are some reasons you might be even savvier if you shop at Costco. Here are some of the money-saving behaviors Costco shoppers tend to exhibit that their online counterparts may be lacking.
Last updated: Nov. 13, 2020
Make Your Money Work for You
They're Not Brand-Name Obsessed
About 20% of the items found at Costco are from its Kirkland Signature private-label brand, according to Kiplinger, and Costco shoppers don't shy away from buying these items. If you're shopping online, you might only be looking to buy items from brands you're familiar with, when generic items are usually priced lower and can be of comparable quality.
They Buy in Bulk
In general, buying in bulk can save you money, especially when you focus on buying goods that don't expire or have a long shelf life. Costco shoppers save big by buying baking staples, snacks, diapers, paper products, cleaning supplies and toiletries in large quantities, as the per-unit price often turns out to be significantly lower than if bought individually. Online retailers may not have these same bulk offerings.
They Get Good Deals on Organic Foods
Kiplinger did a price comparison of a number of organic items at Costco and a local grocery store and found that many were available at a lower price when you factor in the cost per unit. In addition, when you buy your groceries in-store at Costco, you're saving on any delivery and extra fees you may have to pay when doing your shopping online.
They Take Advantage of Discounted Gift Cards
Although there are discount gift card websites, Costco has some of the best deals you can get on gift cards for retailers and restaurants. You can commonly get two $50 gift cards for $75 for a number of popular restaurant chains, like California Pizza Kitchen and Macaroni Grill. While you can certainly give them as gifts, smart Costco shoppers will use these gift cards when they go out to eat for automatic savings on dining out.
Make Your Money Work for You
They Love the $1.50 Hot Dog and Soda Combo
Costco has famously offered a hot dog and soda combo for just $1.50 since 1984 — and members can't get enough. The warehouse store sells 100 million hot dogs every year, Mashed reported. You'd be hard-pressed to find a comparable combo sold anywhere you can order from online.
They're Willing To Put In the Work To Find a Good Deal
Online shopping is all about instant gratification while shopping at Costco is all about patience. Between the ever-changing store layouts to the sometimes epically long checkout lines, Costco shoppers are willing to spend the time to get a good deal.
Online shoppers may be more inclined to just click on the first deal they see and could miss out on savings that they would have gotten had they spent some extra time comparison-shopping and looking for coupon codes.
They're Not Swayed By Advertising
While Costco will send deal alerts and coupons to existing members, the company doesn't advertise, Cheapism reported. Online shoppers are constantly hit with a barrage of advertisements that may be hard to resist and lead to spending on things you don't need.
They Prefer Quality Over Quantity
More isn't always better, and Costco shoppers know this. The typical Costco warehouse carries fewer than 4,000 items, CBS News reported. Meanwhile, Amazon sells more than 12 million products, according to Big Commerce.
More From GOBankingRates
About the Author