Costco Will Give You Free Groceries in Exchange for Old Electronics; Here's How To Take Advantage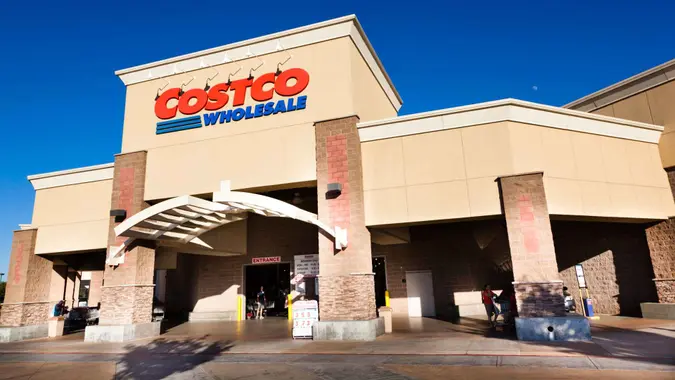 slobo / Getty Images
For regular Costco customers who love the retail giant for its incredible bargains, there's an exclusive deal that's easy to overlook yet potentially one of the most rewarding of all.
It's the Costco Trade-In program, a unique initiative designed to exchange your old electronics for Costco credit that can be used towards anything in the store, including your grocery shopping.
How does Costco's Trade-Up program work?
Costco's Trade-Up program, operated in partnership with Phobio, allows customers to exchange a range of old electronic devices such as smartphones, tablets, laptops, and gaming consoles. The process is simple and user-friendly. Customers can visit the program's dedicated website and choose the specific device they wish to trade up.
Once selected, the website will give an estimate based on the device's condition and the market value. If the customer agrees to the offer, they can print a free shipping label to send the device to Costco for verification. Once Costco receives and inspects the device, a Costco Card equivalent to the agreed value will be issued, which can be received either digitally or physically via mail.
There are, however, some restrictions to bear in mind. Damaged or non-functional items will not be accepted, and specific devices may have particular trade-in stipulations, such as a minimum storage capacity. Therefore, it's advisable to check the site's criteria for each device before initiating a trade.
Make Your Money Work for You
Why participate in Costco's Trade-Up program?
The Costco Trade-Up program provides a practical solution for those seeking to declutter and dispose of unwanted electronics. It presents a win-win situation, allowing participants to reduce e-waste while earning store credit. The process is seamless and cost-effective, with no shipping charges for sending items to Costco.
This credit can then be used for purchases at Costco, both in-store and online, which can include your next batch of groceries. This makes it an excellent strategy for making the most out of devices that would otherwise just be collecting dust.
Similar Trade-In Programs
If you're not a Costco member, don't worry. Several retailers offer similar services. For instance, Target, Best Buy, and GameStop also have trade-in programs that let customers exchange old electronics for store credit. These programs follow a similar procedure, offering quotes for used devices and credit based on the item's condition.
The Costco Trade-Up program is a savvy way to get the most out of your outdated electronics. By offering an environmentally friendly option to reduce clutter, and the chance to earn free groceries, it is indeed a deal worth considering.
Editor's note: This article was produced via automated technology and then fine-tuned and verified for accuracy by a member of GOBankingRates' editorial team.
More From GOBankingRates
Make Your Money Work for You