Does Viral Costco Black Friday Price Adjustment Hack Actually Work?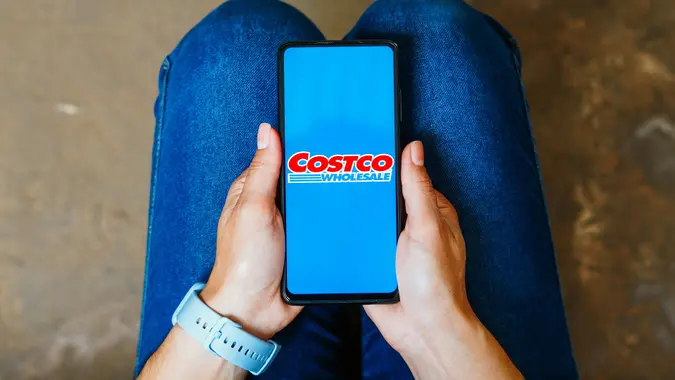 Rafael Henrique / SOPA Images / Shutterstock.com
Costco, just like many other stores and e-commerce sites, saves some of its best deals for Black Friday weekend. But, with those amazing deals come the odds that the item(s) you want — especially electronics like TVs, computers or iPhones — will sell out before you get a chance to purchase.
However, some stores let you take advantage of price adjustment policies. But not every price match or price adjustment policy is as good as it may seem.
Comparing Best Buy, Costco and Target Price Match Policies
For instance, Best Buy has a holiday season price match policy, but it excludes any "items denoted as Black Friday pricing," according to the website. If you're looking to price match from a qualified competitor, Best Buy excludes any items for sale the Friday before Thanksgiving through the Monday after Thanksgiving, which covers the Black Friday through Cyber Monday time frame (and also the pre-Black Friday sales popping up).
Target seems to have a better price match policy, covering many items that may drop in price from now through Dec. 24, 2023. Normally, Target's price match policy only covers 14 days from the date of purchase.
The retailer does not specifically exclude Black Friday deals, but it excludes "storewide or category promotions" and "offers advertised as % or $ off." This is likely to cover most Black Friday deals, since that would be a storewide promotion (and may also be advertised as a % or $ off sale). Additionally, the item must be available at Target at the time of the promotion, which would exclude any items that sold out quickly during Black Friday weekend.
Costco, on the other hand, has no obvious exclusions regarding price matching Black Friday sale prices or other store promotions. However, there are still a few caveats to watch out for.
Make Your Money Work for You
How to Take Advantage of Costco's Black Friday Price Match Policy
Costco hasn't extended its price adjustment policy through Dec. 24 like Target did. You still only have 30 days to request an adjustment if the item falls in price. If you purchase something now, though, you'll be covered for Black Friday sales within that 30-day window.
Secondly, it's best to have a Costco membership to take advantage of price adjustments — and Black Friday sales, for that matter. So, if you don't have a membership, now's the time to sign up. You can get a $10 digital Costco Shop Card when you sign up for a Gold membership and enroll in auto-renewal.
You can buy items at Costco.com (as long as the pricing isn't only for members) and even get a price adjustment if you're not a member. But you'll pay an extra 5% fee, which reduces your cost savings. Plus, if you're buying $1,200 worth of merchandise — or a single big-ticket item like a TV — that 5% fee would pay for your membership for the whole year.
With your new membership, purchase any electronics, home goods, appliances, and other merchandise that you'd like between now and Thanksgiving Day. Note that Costco is closed Thanksgiving Day, but you can still shop online at Costco.com.
Then, when Costco's Black Friday sale begins on Nov. 24, 2023, you can look for the better deal and request a price adjustment through the applicable form on the Costco website.
Make Your Money Work for You
Details Concerning Costco's Price Adjustment Policy
There is one other thing to look out for. To receive a price adjustment, you must include the item number on the form. And the item number must match the exact item number for the Black Friday sale merchandise.
In past years, this was tricky, RetailMeNot reported. Costco would provide different item numbers for Black Friday deals, and if you searched the website prior to Black Friday, you wouldn't find that product available for sale, the site detailed. "You can't buy something early and ask for a price adjustment later, if you can't buy it early in the first place," RetailMeNot's Kristin McGrath wrote. The site described the new price matching reality at Costco as a "viral" hack, due to its popularity.
In 2023, though, most items available for sale in the Costco 2023 Black Friday ad are available now. In fact, McGrath wrote that they "could not find a single item that isn't available to buy now."
This includes bundles, gaming consoles and jewelry, according to the website.
Keep in mind, your refund will be issued within 5 to 7 business days in the form of a Costco credit.
More From GOBankingRates