6 High-Quality Costco Buys Always Worth the Investment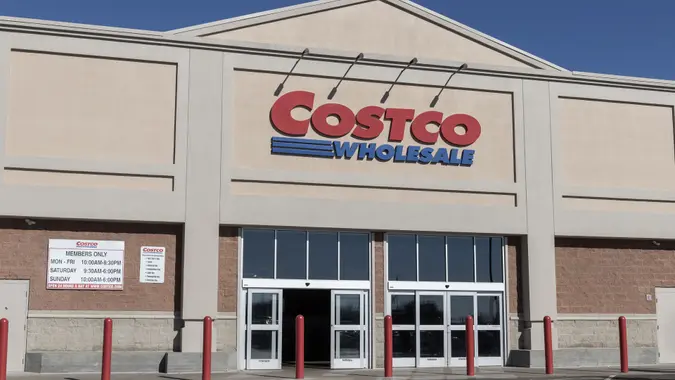 jetcityimage / iStock.com
If you're a fan of high-quality products but your budget is less than accommodating, you might want to check out Costco. Costco is known for giving shoppers extra value for their dollar on thousands of products, including items that you not only need but also those on your wish list.
To give an idea of what you might be missing out on, here are six high-quality Costco buys always worth the investment.
Kirkland Signature Ladies' Shearling Boot
Believe it or not, Costco stocks quite a few different styles of women's designer-brand shoes and boots. However, consumer analyst Julie Ramhold with DealNews thinks these non-designer boots are worth your money. 
"These are basically UGG knockoffs that are a fraction of the cost — $20 compared to $150 or more depending on which style you opt for at UGG," she said. "They only come in a couple of colors, but there may be more or less available at certain times of the year, so it's always good to keep an eye out if you want some cozy boots for less."
Make Your Money Work for You
Kirkland Signature Plush Blanket
Having a few plush blankets on hand is never a bad thing — especially if they're high-quality, you can get them at a great price and they're big enough for an extra layer of cover on your bed. 
"Whenever I see plush blankets at Costco I always have to feel them and see if they're as cozy as they seem, and they never disappoint," Ramhold said. "Even better is that these come in Queen and King sizes and are priced from around $32, so you can easily make your bed cozy without breaking the bank."
Kirkland Signature Organic Maple Syrup
If you try to avoid sugar but love syrup with your occasional Saturday morning pancakes, maple syrup is a healthier alternative. Not only does it have less glycemic impact, but it also contains over 20 antioxidants, which are fantastic for warding off inflammation.
"This is legitimately the best price I've seen for maple syrup locally, and it's organic, which makes it even better," Ramhold said. "It's $14.99 or so for 33.8 ounces, and that's an absolute steal compared to shopping standard grocery stores or even big box stores like Walmart."
Make Your Money Work for You
Meats
Ramhold noted that Costco sells a wide variety of meat and seafood — most of which is high-quality and offers an absolutely unbeatable value. 
"Whether you want pre-made burger patties, ground beef, Italian sausage, chicken thighs or a myriad of other types and cuts, [Costco's] likely going to have you covered," Ramhold shared. "You can even order high-end products like Wagyu beef online, and find an array of pork and lamb in select stores as well. The unit prices are always way better than what a standard grocery store sells and honestly, the quality is superior in my opinion; everything I've tried from Costco has been great, whereas the meats I've found at grocery stores can be hit or miss."
HexClad Cookware
This cookware is a hybrid of stainless steel and cast iron — plus, it's nonstick. It's oven-safe, dishwasher-safe, free of nontoxic coatings and has a lifetime warranty. As a bonus, it's Gordan Ramsay-approved. The famous chef dubbed HexClad the "Rolls Royce of pans."
While the pans are a high-quality item worth the investment, you can get the most bang for your buck when Costco runs a special event. For example, in May, the warehouse giant has a HexClad seven-piece cookware set for $349.99, which includes an 8-inch, 10-inch and 12-inch HexClad Saute Pan with separate lids and a 12-inch HexClad Stir Fry Wok. Amazon sells a six-piece set minus the 12-inch HexClad Stir Fry Wok for $50 more or $399.99.
Make Your Money Work for You
Blackstone by Zinus Upholstered Bed
Upholstered bed frames can easily cost $1,000 or more at Costco. But that doesn't mean you have to spend that much to get a high-quality product. The Blackstone by Zinus Upholstered Bed is a customer favorite with over 3,000 five-star ratings.  It retails for just $249.99 for the full, $259.99 for the queen and $319.99 for the king. It comes in either blue or gray with an upholstered platform bed and headboard. The best part is that you don't need a box spring. Instead, you can place your mattress directly on the platform's wooden slats, which have non-slip tape on them to keep your mattress from moving.
More From GOBankingRates