Signs We're Bouncing Back: 6 Ways Americans' Spending Has Changed Since Last Year

3 min Read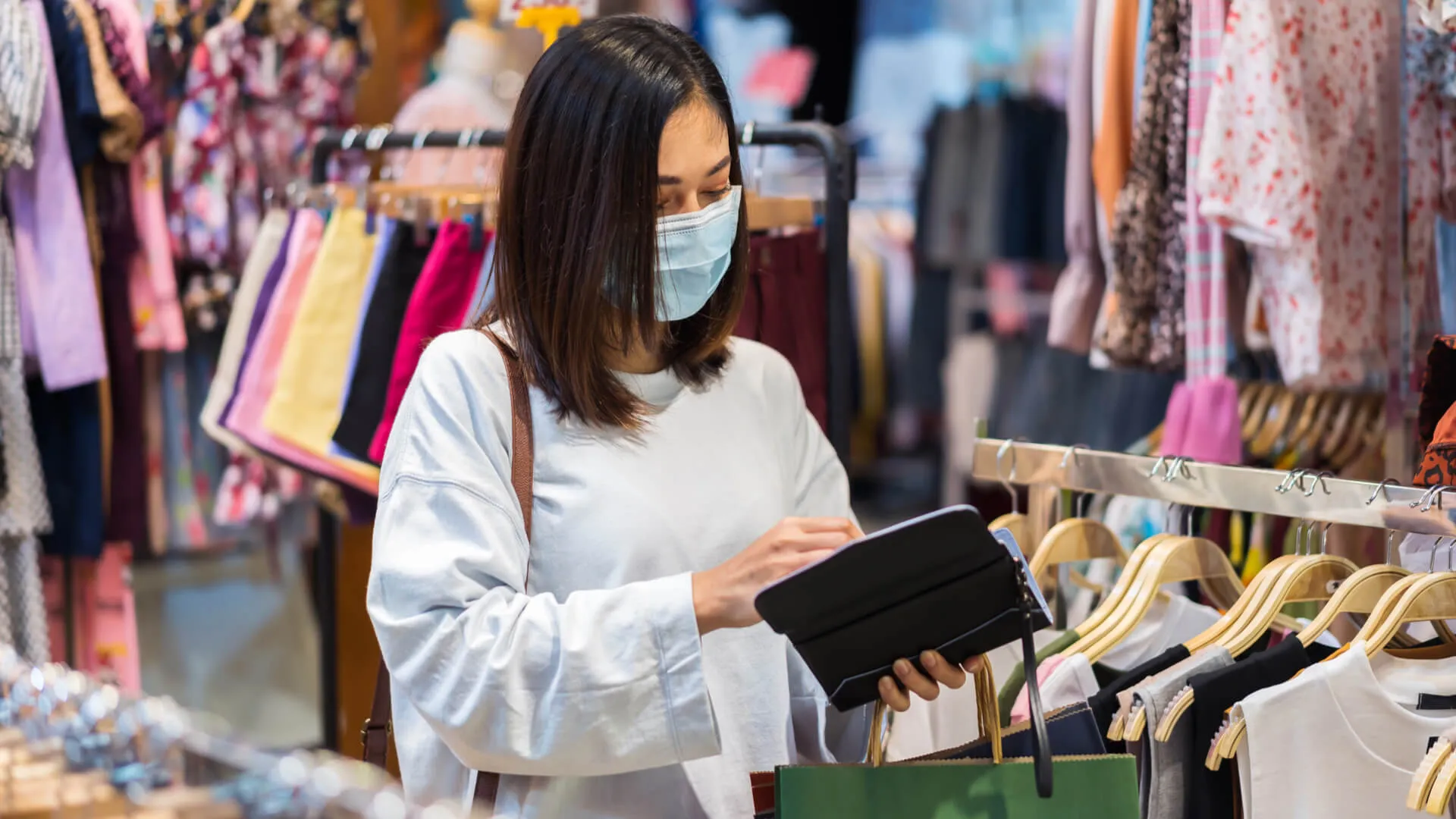 The way Americans have been spending their money has noticeably shifted over the past year. A recent survey conducted by Experian found that between March 2020 and March 2021, spending on in-home entertainment has gone down, while spending on other entertainment, restaurants/take-out and clothing has increased. In addition, Americans are feeling more confident about their finances, with 55% feeling concerned vs. 69% in March 2020. These could be signs the overall economy is set to bounce back soon.
Support Small Biz: Don't Miss Out on Nominating Your Favorite Small Business To Be Featured on GOBankingRates — Ends May 31
"The survey findings showed consumers are feeling more stable and confident with their finances, which is a positive sign," said Rod Griffin, senior director of consumer education and advocacy at Experian. "There is an uptick in employment, and stimulus checks have probably contributed to increased spending. Many consumers are probably playing catch up for a lost year moving forward with their personal plans like purchasing a home, and allocating their budgets for — finally — some fun, such as going out to eat at restaurants, catching a movie or taking a vacation. Consumers should make sure, however, to plan out their financial goals and spending, so as not get too overzealous to expend funds on non-essential items."
Here's a look at what Americans have been spending more and less on compared to a year prior.
Last updated: May 17, 2021
Make Your Money Work for You
In-Home Entertainment
Bad news for Netflix — the number of people who are spending on in-home entertainment has also decreased. A quarter of Americans surveyed by Experian said they are spending more now on in-home entertainment than they were before the pandemic — but that signifies a 7% decrease since March 2020.
See: 15 Times You Should Splurge, Settle or Skip When Shopping
Restaurants, Take Out and Fast Food
It seems like Americans are tired of cooking at home. Twenty-one percent of those surveyed said they are spending more on restaurants, take out and fast food compared to what they were spending before the pandemic — a 5% increase since March 2020.
Modern Money Etiquette: Do You Tip on Takeout Orders or Not?
Clothing
After months spent at home, consumers seem to be updating their wardrobes as they get ready to resume "normal" life. Eleven percent of those surveyed said they are spending more on clothing now than before the pandemic — an increase of 5% since March 2020.
Find Out: 11 Things You Should Never Buy New
Gifts
With celebrations put on pause, there were fewer occasions to purchase gifts for. That spending category seems to be rebounding as well — 11% of consumers said they are spending more on gifts now than before the pandemic, a 4% increase from March 2020.
Read: Do You Always Have To Pitch In for an Event or Gift at Work?
Other Entertainment
Consumers are ready to spend money on entertainment outside the home. A quarter said they are back to spending about the same on outside entertainment as they were prior to the pandemic, and 9% are spending more.
More From GOBankingRates
About the Author