21 Things You Can Still Buy With $1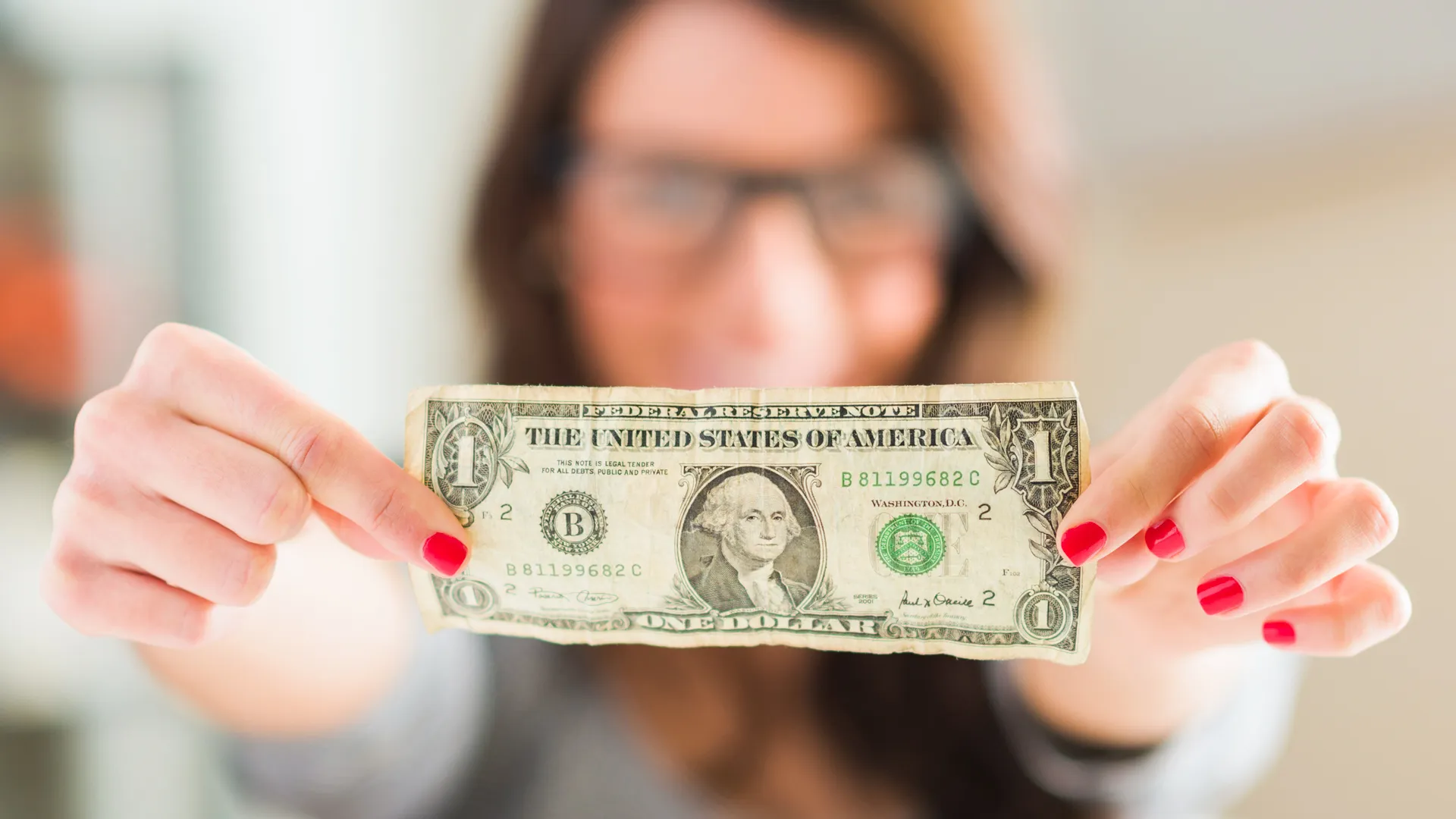 These days, it's hard to stretch a dollar very far, but if you shop wisely, you can still get serious bang for your buck. From the perfect snack for you to one for your cat, they can all be had for $1 or less.
Click through to see what can be yours for $1 or less in this world of high-priced living.
Toothbrush
Cost: $1
Good oral hygiene barely costs a thing at Dollar General, but fresh breath is worth a million bucks. Plus, you'll be saving yourself serious cash in cavity avoidance.
Some dollar store items aren't even worth the buck, but a toothbrush always will be.
Set of 8 Crayola Meltdown Crayons
Cost: $0.99
You don't need expensive art supplies to create a masterpiece when you shop at Target. Take five minutes out of your day and just draw.
Bag of M&M's Bite Size Cookies
Make Your Money Work for You
McDonald's Cheeseburger
Cost: $1
Calories don't count when cheeseburgers only cost $1. And even if they did, they'd be worth spending on this classic burger.
Bag of Combos
Cost: $0.87
Head to CVS to sink your teeth into 1.8 ounces of delicious cheddar cheese Combos for less than $1. There's nothing like that first crunch.
Set of 4 Plastic Measuring Spoons
Jar of Rainbow Sprinkles
Cost: $1
Make your next meal a little more festive for only $1 when you shop at discount grocery stores like Dollar General. From birthday cakes to sugar cookies, all baked goods look tastier with sprinkles on them.
Taco Bell Triple Layer Nachos
Cost: $1
There are few things better than nachos for $1, but if that's not what you're craving, Taco Bell has 19 other menu options available for the same price. Even Taco Bell's most expensive menu item starts at only $5.39.
Can of Purina Fancy Feast Cat Food
Cost: $0.79
One of the most delicious Target deals for your feline friend, you can literally treat your cat to a fancy feast for less than $1. Learn what the most and least expensive cat breeds in the world are, so you don't accidentally sign up for a more costly cat than you bargained for.
Make Your Money Work for You
Set of 10 Luau Drink Umbrellas
Cost: $1
Turn an ordinary drink into a party in a cup by topping it off with its own little umbrella from Dollar General. Save money even when you're mixing drinks for a crowd by making batch cocktails for under $12.
Pack of 12 Disposable Bowls
Cost: $1
Perfect for parties or daily use, these $1 Kmart bowls make it OK not to do the dishes. That's a key tip when you're throwing the ultimate dinner party: Don't spend time washing up afterward.
NYC Ultra Shine Lip Color
Cost: $0.99
Look like a million bucks for just $1 when you buy one of seven shades of this pretty lip color from CVS. Shh, here's a little secret: No one looking at you can tell how much your lip gloss cost.
Colander
Cost: $0.98
It's only six inches wide, but this Walmart colander gets the job done just as well as its larger counterparts. It's perfect for washing a serving of berries for breakfast in the morning.
Pack of 10 BIC Xtra Life Ballpoint Pens
Cost: $0.97
As if 10 pens for $1 wasn't a bargain enough, these pens from Target write 40 percent longer than previous versions. Put one in your car and stash the others around your house.
Sewing Patch Kit
Cost: $1
This practical pastime from Dollar General offers big savings because you can serve as your own tailor. Never curse the heavens again when a button pops off.
Del Taco Value Taco
Cost: $0.79
It seems like a dream, but you really can sink your teeth into a Del Taco crunchy corn tortilla filled with beef, lettuce and cheddar cheese for less than $1.
illooms LED Light Up Balloon
Cost: $1
Regular balloons are pretty basic, but for just $1, take your party to the next level with balloons from Target that glow, thanks to an LED light. Food is always better with bacon, and toys are always better when they glow.
Pack of 20 Baby Wipes
Cost: $1
Keep your kid squeaky clean by stocking up on these affordable baby wipes from Kmart. They're not just for kids, either. Baby wipes can get stains out of practically anything.
Honey Nut Cheerios
Cost: $0.99
You can't afford not to skip breakfast because a 1.8-ounce container of Honey Nut Cheerios costs less than a dollar at Target. Milk still comes separate, unfortunately.

BEFORE YOU GO
See Today's Best
Banking Offers