9 Walmart Brand Items Worth Buying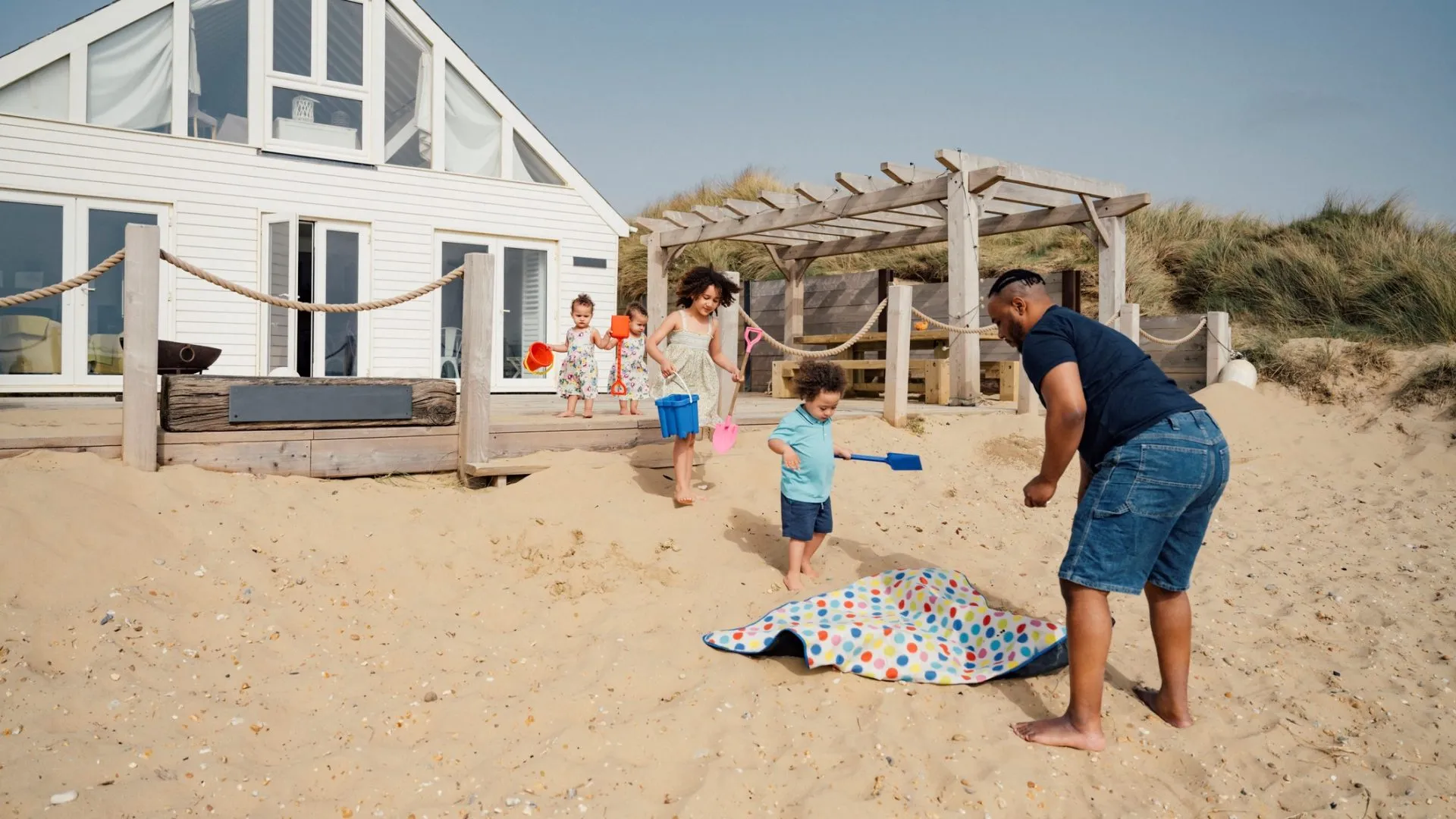 Walmart has more than 4,000 stores in the United States. Each of those stores carries Walmart's private label brands, which include Great Value, Mainstays, Equate, Ol' Roy, Parent's Choice and George, to name a few. These brands sell popular items at a lower price than a name brand, but is the quality the same?
Consumer experts weighed in to highlight items from Walmart's brands that won't feel like you're sacrificing quality for a good deal. 
Beach Towels
Walmart's Mainstays brand sells a 4-pack of 28 in. x 60 in. striped beach towels for $16.98. Samantha Landau, a consumer expert at TopCashback, said this is a great deal, especially compared with other stores.
"With summer quickly approaching, it's time to stock up on your beach and pool accessories," said Landau. "Target is selling their beach towels in a 2-pack for $10. When comparing the two big-box stores, Walmart's offer will save you a few bucks when buying in quantities of four." Reviews say the towels are soft, and that they dry super quickly. 
Plastic Storage Bins
Looking to get organized? The Mainstays brand offers a set of 4 bins that hold 28 qts and sell for $21.44. Reviews say the plastic is very durable, and the bins are compact enough to fit under a bed for storage.
Landau adds out that once again, this is a better buy than Target. "​​Target is selling the same-sized bins for $7 each — which comes out to $28 total if you're buying four — making Walmart's option the best bang for your buck."
Make Your Money Work for You
Canned Tuna
One of the highest rated Great Value items on Walmart's website is the canned chunk light tuna, which sells for $0.88 a can. Customers love it for its large amount of solid pieces of tuna and great taste. 
Motion Sensor Trash Can
Mainstays sells a 13.2 gallon stainless steel trash can that's motion activated for $44.98. A similar one from Homelabs sells for $119.99. The Mainstays trash can has almost 8,000 5-star reviews, with customers praising its sturdiness, and the fact that the battery compartment is outside the trash can, so you don't have to reach into the can to change it. 
Collapsible Fabric Cube Storage Bin
More than 1,000 5-star reviews can't be wrong. These come in a pack of 4 that sells for $16. Each cube is 10.5″ x 10.5″. They're available in an array of colors so you can match the color scheme in your home. Reviews talk about how versatile these cubes are, holding everything from clothing and toys to discreetly hiding clutter. 
Mesh Beach Totes
These make the perfect companion when you're going somewhere where things can get a little messy. These are carried by Walmart's Time and Tru brand, and come in a pack of 2 for $15. There's also a wide range of colors to choose from. Every review is a 5-star review, except for one 4-star review, so it really doesn't seem like you can go wrong. 
Kids' Clothing
Apparel for little ones can be such a pain to buy, since they're constantly growing out of it. Money saving expert Andrea Woroch said Walmart can definitely be of service in this department. "Both the Garanimals and Wonder Nation clothing line from Walmart offer good value on kids clothing. This is a great option on basics like tees and leggings as well as specialty items like swimsuits and cover ups and dresses." 
Make Your Money Work for You
Toiletries
Next time you leave for a trip, stop by Walmart to stock up on toiletries and save a lot of cash. "Grab Walmart's Equate brand on popular toiletries to save, including body lotion, shampoo and conditioner. You get a much better value on these items compared to the Dollar Store even!" Woroch said. 
Pain Relievers
The Equate brand carries bottles of Acetaminophen and Ibuprofen, which are the active ingredients in Tylenol and Advil, respectively. For a bottle of 200 tablets of Acetaminophen from Equate, you'll spend $3.48, while a pack of 100 tablets from Tylenol will cost $11.52. There's really no reason to pay more for the name brand in this situation, since the active ingredient is the same. 
More From GOBankingRates

BEFORE YOU GO
See Today's Best
Banking Offers