10 Airlines With Flexible Booking Policies

6 min Read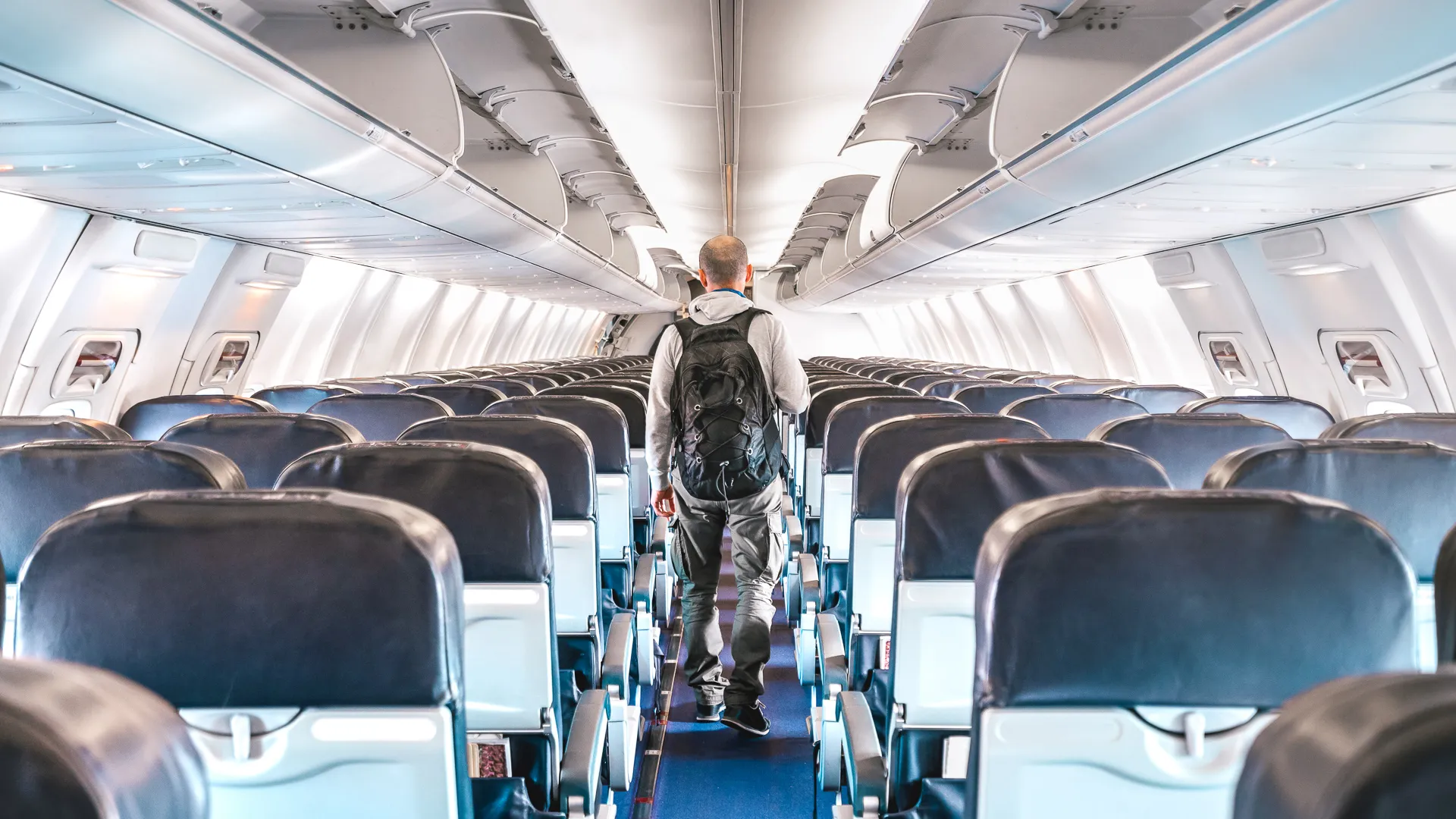 If you're more than ready for a vacation but you're more than a bit anxious about traveling while the Delta variant rages, join the club. Plenty of people are waiting, travel credit card in hand, for the virus to finally pass — but the near future is uncertain. Planning a trip takes time, and waiting indefinitely to book a flight is a bad way to start building an itinerary. 
See: 40 Pandemic Airport Secrets Only Insiders Know
Learn: 35 Things Your Hotel Will Give You for Free
The good news is, most of the top airlines have some kind of policy that allows passengers to book now knowing that they'll be able to change or cancel their flight should the situation evolve before they're set to travel. Some policies are fairly narrow and restrictive, others are quite generous and many are in between. 
As most airlines have been updating their fees and policies throughout the pandemic, you'll want to be sure to double-check before you book. To help you get started, GOBankingRates has compiled the highlights from the top 10 airline booking policies. 
Last updated: Sept. 8, 2021
Make Your Money Work for You
Alaska Airlines
If you booked your travel on or before April 30 with travel dates between Feb. 27, 2020, and March 31, 2022, you can change or even cancel your ticket for free. For tickets purchased on or after May 1, Alaska Airlines has eliminated the change fee only. It's all part of the Peace of Mind waiver, which requires you to book your new travel dates within one year of the original travel dates. There are several conditions and exceptions, which Alaska lays out on a page dedicated to the topic on its site.
Travel Prep: 10 Financial To-Dos Before Going on a Trip
American Airlines
American does not allow changes or offer refunds for basic economy fares purchased on or after April 1. The company, however, has eliminated all change fees on all other domestic, short-haul international and even some long-haul international flights. That includes main cabin, premium economy and premium cabin. For tickets purchases on or after Aug. 31, 2020, change fees are waived for main cabin, premium economy, first-class and business class tickets for all domestic and short-haul international flights.
Delta
Flyers can change basic economy tickets that were purchased after April 31 for travel in 2021 thanks to the 2021 Basic Economy Changeability Waiver. Otherwise, you would have to change basic economy tickets within 24 hours of purchase or lose the opportunity forever. There are a few conditions, the most important of which is that your new travel dates must begin no later than Dec. 31, 2022. There are never any change fees for flights in the main cabin fare category or above on flights originating from North America.
Frontier
Frontier has periodically updated its change/cancellation policies every few months from the outset of the pandemic. Most recently, the airline extended its waiver to Sept. 30, the new deadline to book travel for 2021 without worrying about changing your mind later. It's free to change and reschedule 60 days or more before your departure date, $49 between 59 and seven days out, and $79 for cancellations and changes six or fewer days from your departure date.
Make Your Money Work for You
Hawaiian Airlines
Hawaiian eliminated change fees for premium and main cabin flights in September 2020. Most recently, the airline extended its fee waiver from Aug. 16 to Oct. 31. Now, as long as you purchase your tickets by the end of October, you can change your flight for travel on or after Aug. 17, provided that you fly by the time your tickets expire. The exemption is for main cabin basic and it's important to know that fare rate changes might apply.
Find Out: How To Save Money on Rental Cars for Your Upcoming Trip
JetBlue
At the end of August, JetBlue updated its guidelines to allow no-fee changes and cancellations on new Blue Basic flights booked between Aug. 25 and Oct. 31. When you rebook, it's unclear exactly which flights and dates are available for rebooking, only that "you may do so on any flight through the end of our schedule," according to JetBlue's travel alerts page.
Helpful: 13 Insider Secrets From Travel Agents That Will Save You Money
Southwest
From its early days as a pioneering low-cost disruptor, Southwest has always stood out for its unique customer-centric policies. One is its generous free checked baggage allowance. Another is its longstanding policy of not charging a change fee, a move that gave Southwest a reputation as one of the most flexible airlines in the industry long before COVID-19. You can even cancel your flight outright without charge — in this case, Wanna Get Away fares (nonrefundable tickets) can be applied to future travel.
Spirit Air
At Spirit, flyers can change their flights for free up to 60 days before their travel dates. After that, the change fee follows a tiered structure: 
15-59 days out:

$39

7-14 days out:

$59

0-6 days out:

$79
You can purchase extra flexibility with the Spirit Airlines Flight Flex program, which lets you modify your itinerary up to 24 hours before your flight.
Make Your Money Work for You
United Airlines
United Airlines has a good policy that lets most flyers change for free. The company's change fee waiver applies to basic economy tickets that were issued between March 3, 2020-April 30, 2021, as well as between May 1, 2021-Dec. 31, 2021. All tickets must be for travel starting between Aug. 11 and Dec. 31, 2021. The waiver also applies to standard fare tickets issued between March 3, 2020-Sept. 30, 2021.
Virgin Atlantic
Boasting one of the most generous policies in the industry, Virgin lets all customers change all flights across all fares for travel commencing on or before April 30, 2022. On top of that, you can change your dates more than once — as often as you like, in fact — and transfer your ticket to someone else or even change your destination. As long as you make the changes before your original departure and complete your travel by April 2023, you're good to go.
About the Author