Cheapest Times of the Year to Fly to Europe

5 min Read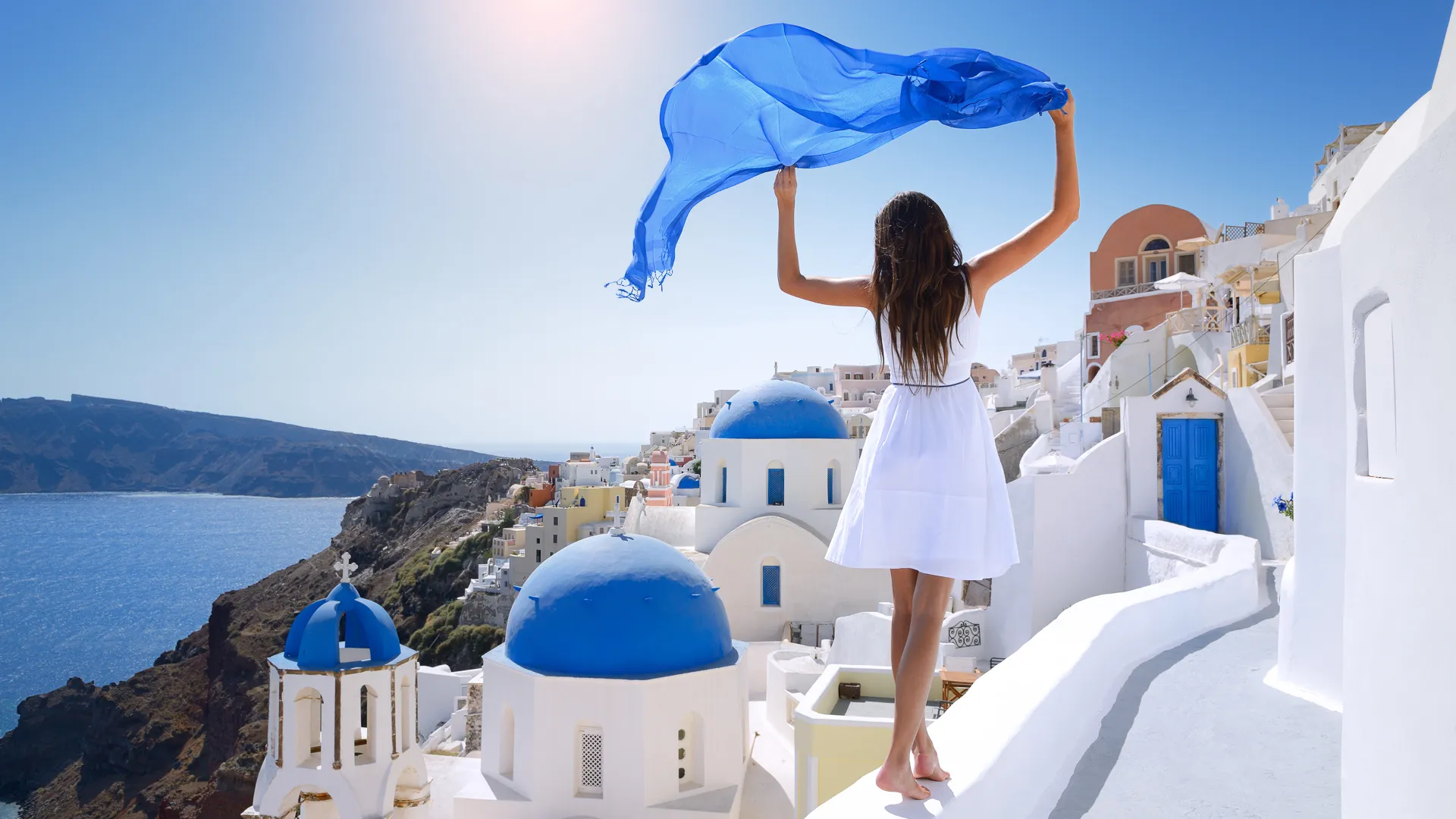 It's no secret that a European vacation is expensive. But you can find potential savings when it comes to airfare. In fact, a deep dive into price aggregators like Skyscanner reveals some definite seasonal trends for travelers in search of the best deals.
Read on to see the best times to book your European trip.
Pricing is accurate as of January 10, 2018, and is subject to change.
Make Your Money Work for You
Amsterdam
Best time to fly: October
Something about visiting the quirky canals and creative nightlife of Amsterdam just feels right during the creepiest month of the year. And October flights starting at around $330 (per Skyscanner round-trip rates) makes it feel even better — especially because the Netherlands is one of the countries with the most expensive flights, according to a recent study.
When traveling late in the year, Kayak encourages visitors to book about two months in advance for the best rates.
Barcelona, Spain
Best time to fly: January
Good news for La Costa Brava fans: Flight prices absolutely tank early in the year, falling about 26 percent from their average and making January the best time to book flights. You can even book last-minute trips just a few weeks in advance for about $485 round trip when departing from New York City.
Berlin
Best time to fly: September
From its architecture to its art culture, Berlin beautifully combines history and modernity. And the good news about this German city: It's one of the destinations that are getting cheaper to visit.
The cheapest days to fly are in September when you can take in all the German capital has to offer for airfare rates starting at about $460.
Dublin
Best time to fly: February
In February, you'll be getting the cloudy, 50-degree weather you expect from the historic Irish capital, but you'll also be getting plane tickets about 14 percent cheaper than usual. Just don't spend Christmas there — tickets skyrocket by 22 percent in December.
Krakow, Poland
Best time to fly: January
If you're into medieval castles straight out of a Disney fairy tale, Krakow's got you covered. The January low season is the best time to book. You can nab flights to this idyllic winter wonderland, which sometimes looks like a living snowglobe, starting at about $600.
Make Your Money Work for You
Lisbon, Portugal
Best time to fly: January
Another January baby, Lisbon's combo of Gothic architecture and glitzy cuisine comes at a bargain near the beginning of the year. Even when booked just a few weeks out from your journey, tickets start near $530 and don't typically break the $600 barrier.
London
Best time to fly: January
London Bridge is falling down, and so is the airfare in January when your flight costs about 17 percent less than any other time of year. Skyscanner recommends booking 23 weeks in advance to save the most cash.
If you're not quite so well prepared, booking eight weeks out will also save you about 9 percent on the yearly average.
Madrid
Best time to fly: February
Spain is one of the countries with the cheapest flights, and the February flight deals are just as sweet as the sunsets. With average rates plummeting by about 24 percent, round-trip tickets can be had for as low as $373.
Majorca, Spain
Best time to fly: March
A $415 round trip to an island paradise is never a bad deal, and that's just what you'll find if you travel to Majorca in March. Kayak estimates that spring prices save travelers up to 75 percent compared to the most expensive month and recommends booking four months in advance to maximize your dollar.
Milan
Best time to fly: April
April might be the off-season for Milan, but that doesn't mean the Basilica di Santa Maria delle Grazie — home of da Vinci's Last Supper — and its plethora of historic sites, dining options and trendy hostels close down. It does mean that flights dip by an average of about 10 percent, though, often clocking in at about $500.
Paris
Best time to fly: October
The words "Paris" and "cheap flight" aren't often in the same sentence — unless you travel in October, that is. You'll enjoy the City of Love's 60-degree sunshine, and you'll really enjoy the $330-ish tickets, down about 15 percent from the usual price.
November prices are about the same, but the weather is a little chillier. According to Kayak, it's best to book your Parisian vacay four months in advance.
Make Your Money Work for You
Prague
Best time to fly: January
Fast becoming one of the hip alternatives to Paris for savvy travelers, Prague also offers refreshingly low airfare. That's especially true in January when tickets starting at about $525 aren't hard to come by at all. More money for Czech craft beer that way.
Reykjavik, Iceland
Best time to fly: October
Two rules for traveling to Reykjavik: Go there before this under-the-radar destination blows up, and fly in October.
Starting at $200, tickets hit a staggering low, leaving you with more cash-on-hand to enjoy the cutting-edge museums, picturesque harbor and lively nightlife. Luckily, mid-October temps are totally doable 45-ish degrees.
Rome
Best time to fly: January
Everybody talks about what to do when in Rome, but no one talks about when you should actually travel there. The answer is January when tickets are a whopping 25 percent cheaper than average. U.S. News and World Report calls this low season "the best time to visit," citing fewer crowds and lower hotel rates.
Santorini
Best time to fly: September
If you don't mind the 50-degree weather, travel to Santorini in September when air fares are an absolute steal. A round trip to iconic views of turquoise waves and bright white Cycladic houses among the cliffs hovers at around $825.
More on Travel
GOBankingRates sourced round-trip airfare rates from Skyscanner.com, departing from and returning to New York City's John F. Kennedy International Airport during the middle two weeks of the cited month. Pricing is accurate as of January 10, 2018, and is subject to change.
About the Author