Your Cost to Visit These Amazing Tiny European Towns
These European towns won't wreck your travel budget.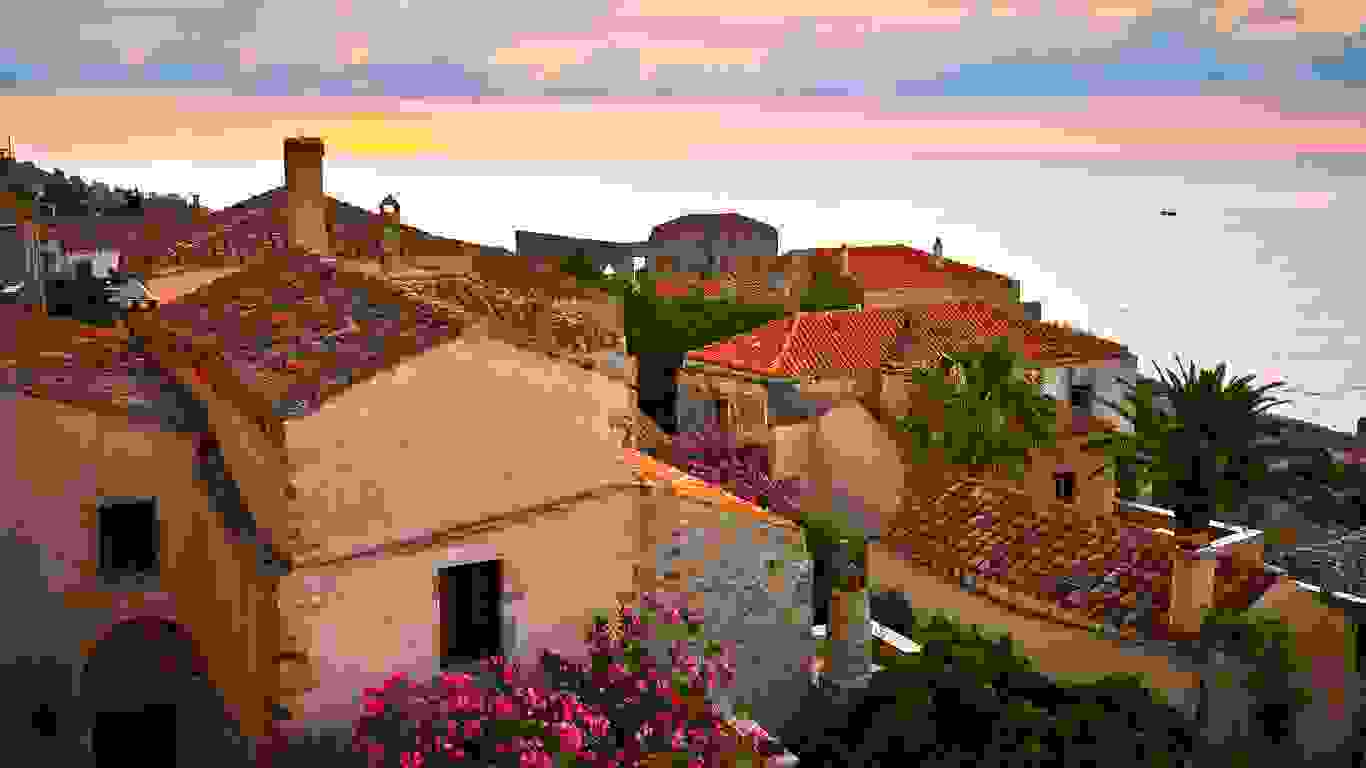 Sometimes, the best-kept secrets offer the biggest savings. Visiting London, Paris or Berlin can put a real dent in your pocketbook. But choose a less well-known location for your next overseas vacation and you might get all that European grandeur at a fraction of the typical price.
Following are 15 of the best small towns in Europe that offer plenty of charm at a reasonable price. Visit these locales and you can avoid overspending on your European vacation.
Make Your Money Work for You
Rjukan, Norway
Surrounded by dramatic mountain scenery, the town of Rjukan sits in the shadow of Gaustatoppen, one of Norway's most beautiful mountain peaks and a prime destination for hiking and mountaineering. The town itself is part of the UNESCO Rjukan-Notodden Industrial Heritage Site, and is perhaps most famous for the mirrors installed on nearby peaks, which direct natural illumination toward the town during the sunless days of the northern winter.
One U.S. dollar equals about 8.58 Norwegian krone, which means you'll stretch your dollar further here. Accommodations in the region are available starting at $53 per night. Book a round-trip flight from New York to Oslo, a little over 100 miles away from Rjukan, for around $646.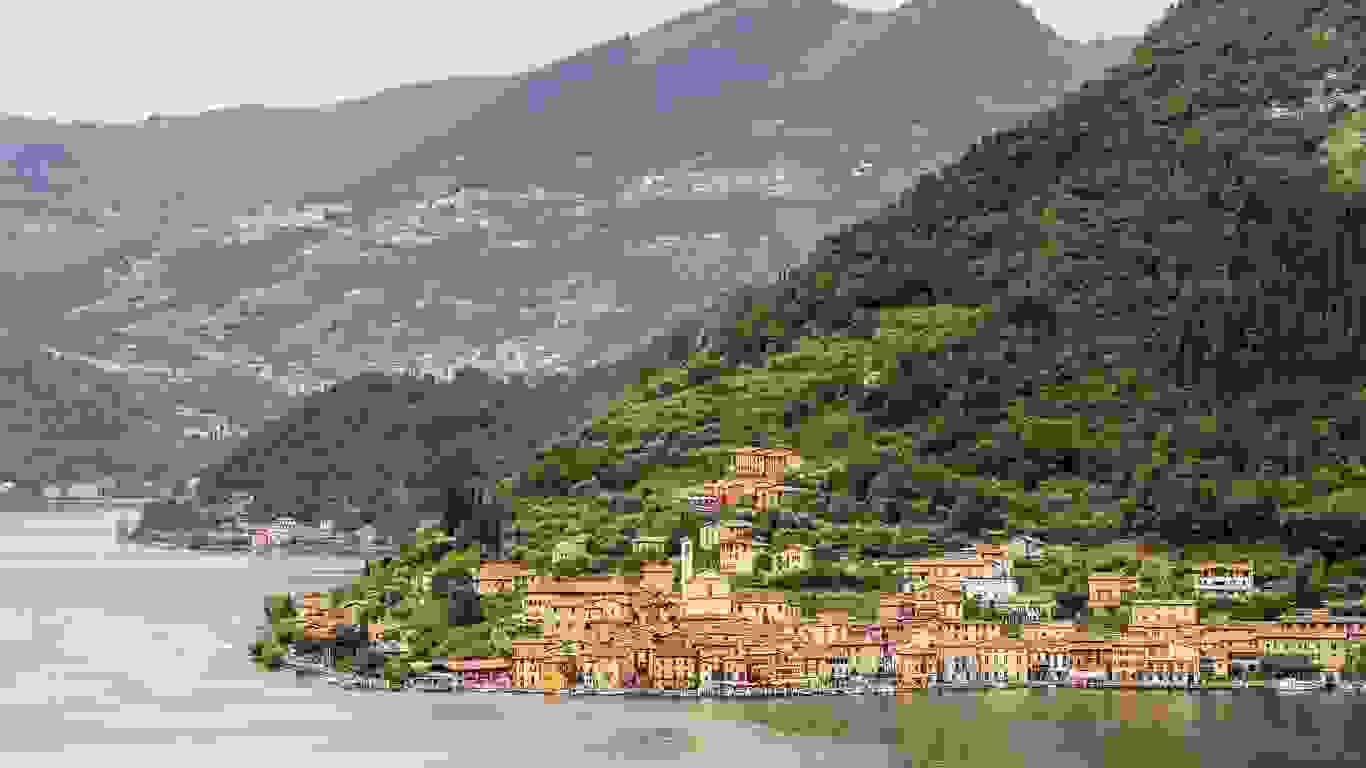 Monte Isola, Italy
Monte Isola is a self-contained town that sits on a rugged island of the same name. Also known as Montisola, it is surrounded by the waters of Lake Iseo and is the largest lake island in Europe. Visiting this unique place is like stepping back in time. The island has virtually no cars, making it the domain of pedestrians, bicyclists and the occasional motorbike. That gives you the opportunity to explore the island's tiny shops, streets and 17th-century churches at your own pace.
Italy uses the euro, with the current exchange rate giving you roughly 0.92 euros to the U.S. dollar. Be sure to check Airbnb for great deals on accommodations, including rental homes for less than $80 per night. Monte Isola is about 88 miles from Malpensa Airport in Milan, where round-trip airfare from New York starts at $681.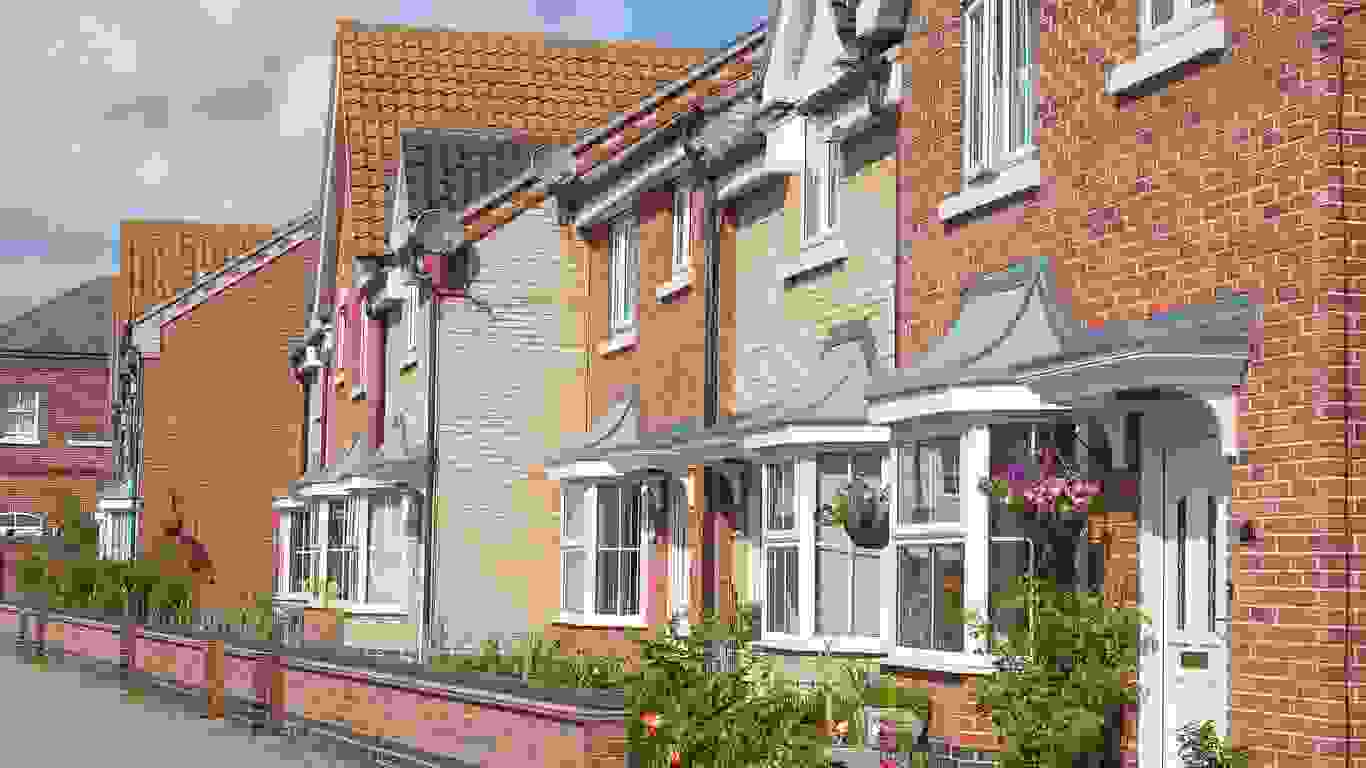 Beccles, England
A charming market town alongside the River Waveney, Beccles is nestled in the rolling countryside of the county of Suffolk. The town is known for its unique, independently owned shops, although beer connoisseurs should note that it also has a dozen or so traditional pubs where you can grab a pint of ale. The river itself is a prime attraction as well, whether you prefer to stroll along the banks or take a more adrenaline-filled kayaking trip.
The current exchange rate is about 0.78 British pounds to the U.S. dollar. Beccles is a great place to find budget accommodations, like a private room for just $36 per night or a romantic cottage for $99. Round-trip airfare from New York to Norwich International Airport starts at $838.
Click to See: 5 Luxurious European Destinations You Wish You Could Afford to Visit
Make Your Money Work for You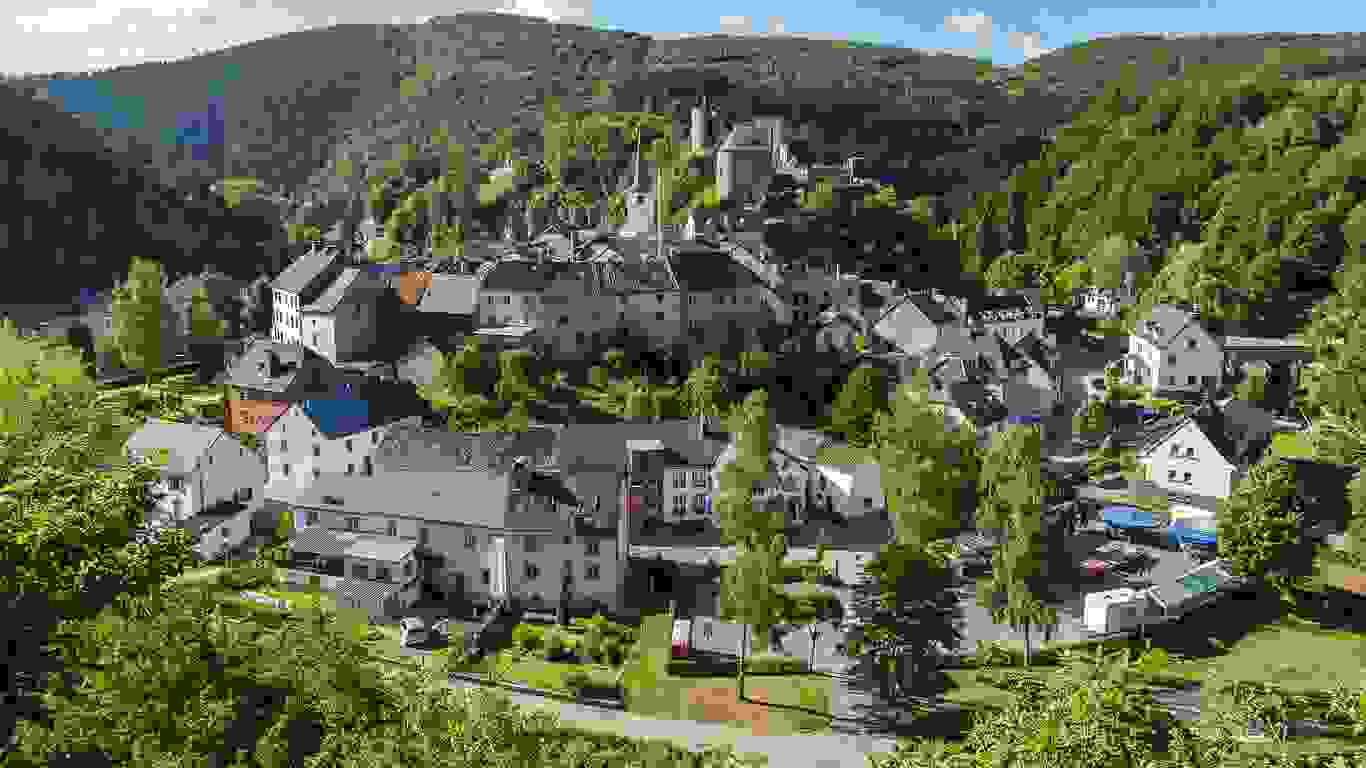 Esch-sur-Sûre, Luxembourg
With the Sûre River Valley as its pastoral backdrop, the tiny village of Esch-sur-Sûre appears almost unchanged since the Middle Ages, when many of its narrow, picturesque streets were built. The village features the ruins of Esch-sur-Sûre Castle. The oldest castle in Luxembourg, it dates back to the year 927. A guided tour of the village and castle costs about $100, but the ruins themselves are free and open to the public.
Luxembourg uses the euro, and the current exchange rate is about 0.92 euro to the U.S. dollar. Expect to pay around $80 for an Airbnb rental in Esch-sur-Sûre, although you'll find many rooms for $50 or less. Luxembourg Findel Airport is about 30 miles to the south. You can book a round-trip flight from New York for as low as $632.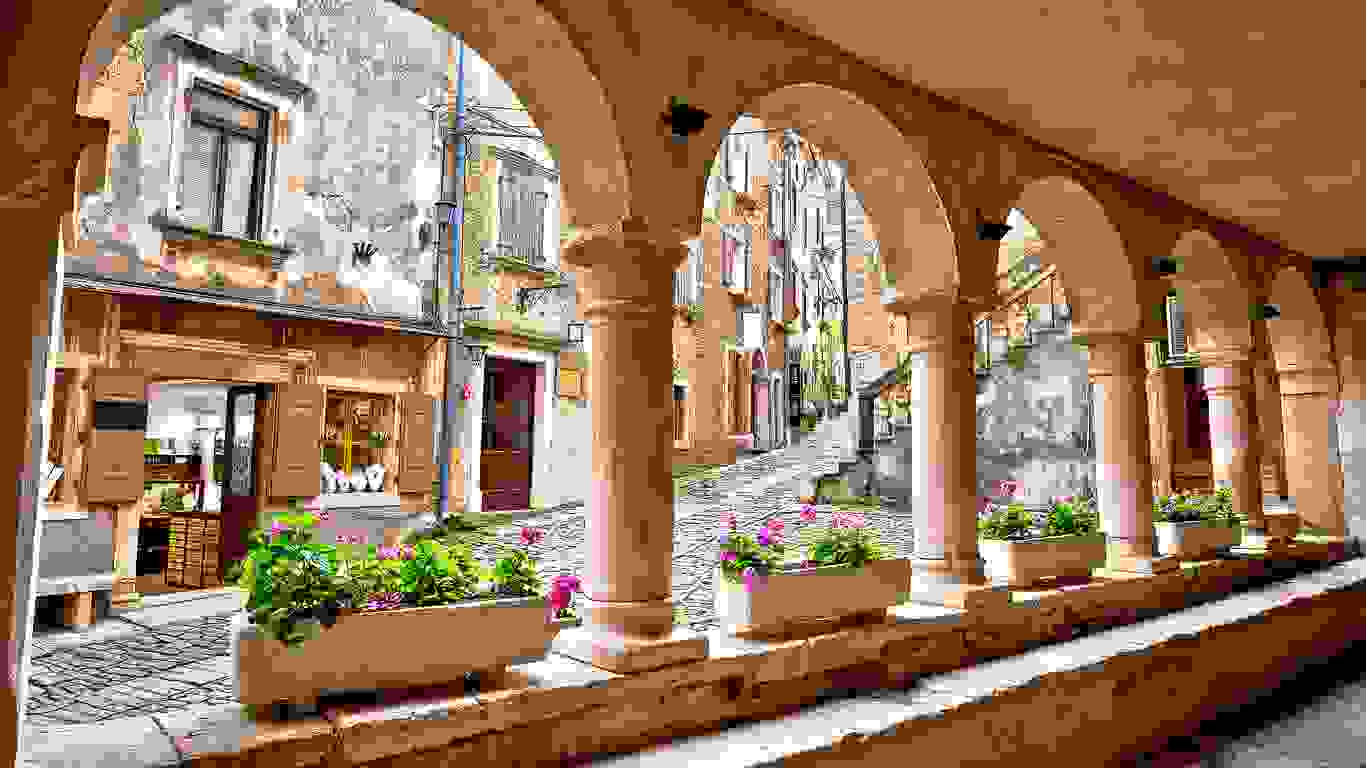 Grožnjan, Croatia
Known as the "town of artists," Grožnjan is one of the best small towns in Europe to simply wander from art gallery to art gallery. The tiny town perched atop a hill truly comes alive in summer, with a jazz festival and countless music concerts and gallery exhibits.
With about 6.85 Croatian kuna to the U.S. dollar, a favorable exchange rate here helps your currency go further. You can also book a room in Grožnjan for around $60 per night, making it a great place to stay on a budget. Expect to pay $700 for a round-trip flight from New York to Pula Airport, about 50 miles away from Grožnjan.
Don't Miss: Get the Royal Treatment at These Castle Hotels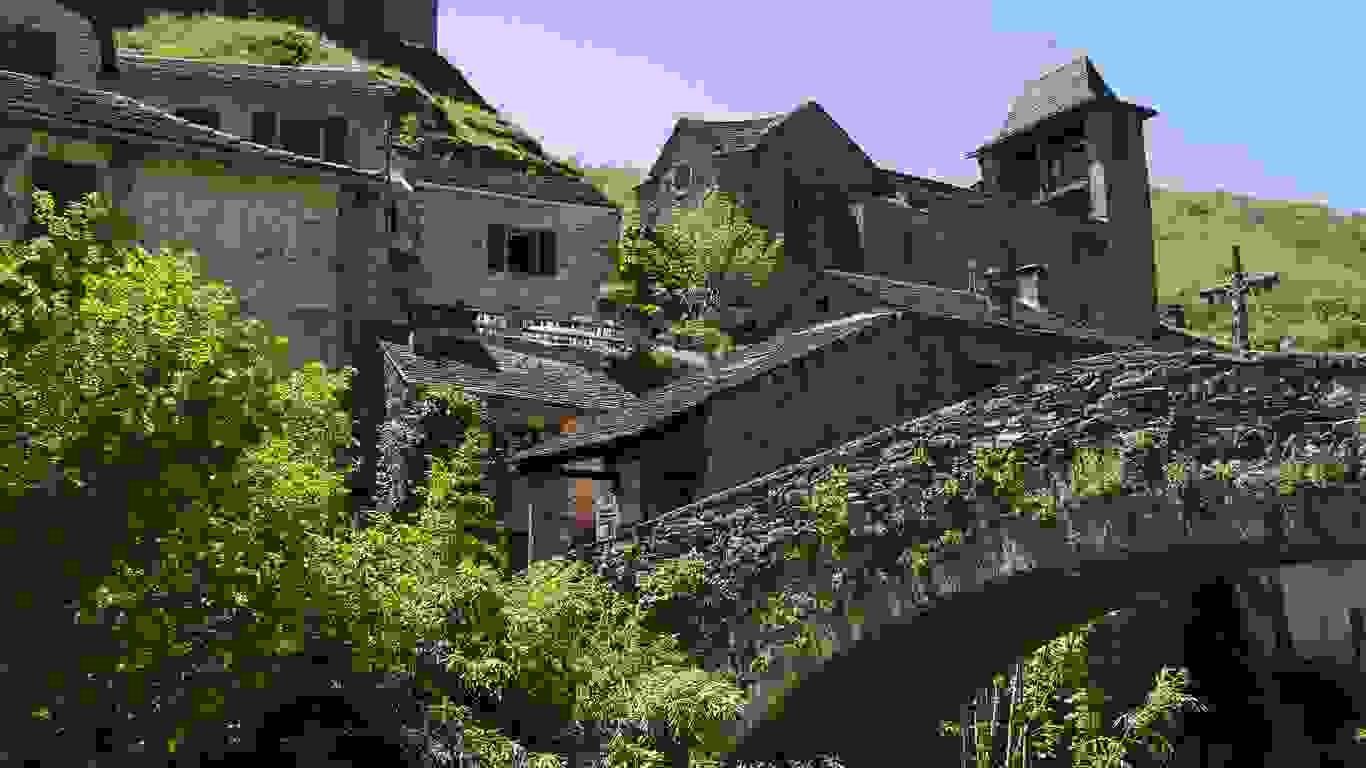 Brousse-le-Château, France
Where the Tarn and Alrance rivers meet, the tiny village of Brousse-le-Château offers a richness in architecture that belies its diminutive size. Little more than a single main street packed with stone houses and a handful of restaurants and shops, Brousse-le-Château includes a breathtaking stone bridge that dates back to the 15th century, along with a crumbling 9th century fortress.
One U.S. dollar equals about 0.92 euros, the standard currency in France. With an abundance of cozy hotels in the area, many of them costing less than $100 per night, affordable lodging is easy to find. Round-trip airfare from New York to the nearest airport — about 83 miles away in Toulouse — begins at just over $1,000.
Make Your Money Work for You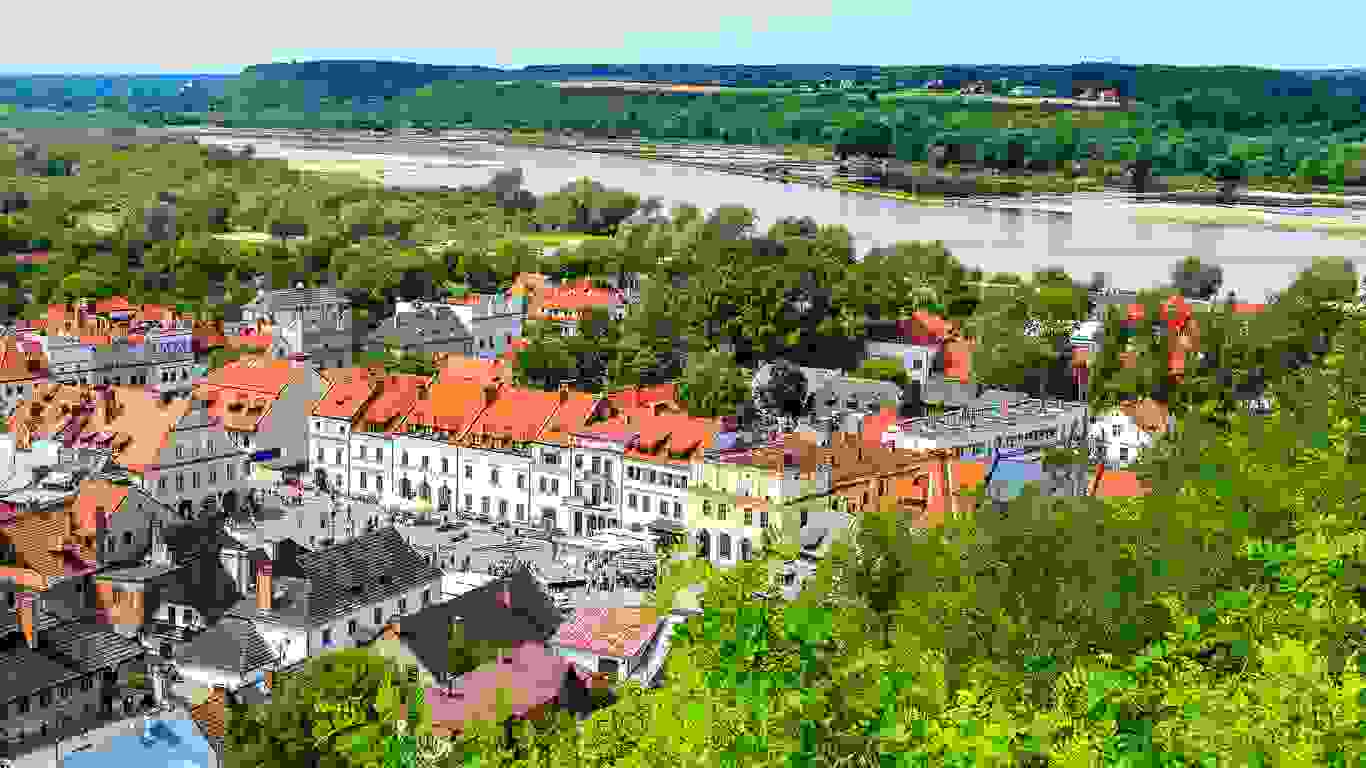 Kazimierz Dolny, Poland
The streets of Kazimierz Dolny are lined with centuries-old churches, monuments, an ancient castle and a market square. The European town also has a reputation as a thriving artist's community, and the surrounding countryside offers an endless array of hills, valleys and gorges that are great for hikers and explorers.
Summer is the busiest season in Kazimierz Dolny, but the town's official website recommends visiting during the relatively tourist-free months of autumn and winter to fully appreciate its coziness and "provincial murmur."
The current exchange rate is one U.S. dollar to 3.87 Polish zloty. With rooms in Kazimierz Dolny as low as $34 per night, your dollar goes very far indeed. Although Lublin Airport is closest to Kazimierz Dolny, you can save hundreds on a flight to Warsaw Chopin Airport, about 85 miles away. Round-trip flights from New York go for as low as $903.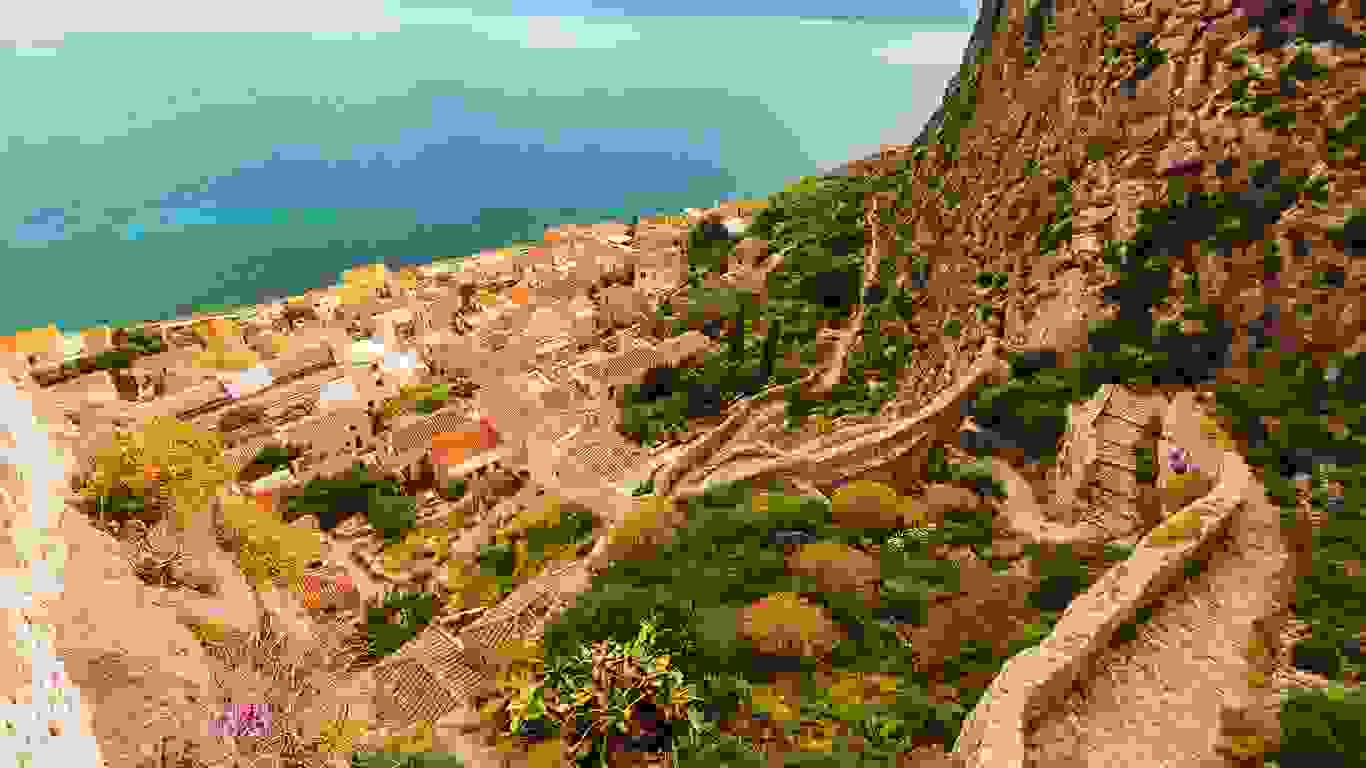 Monemvasia, Greece
Perched on a rugged island off the coast of Greece, the town of Monemvasia is a fortress unto itself, a feature that once made the town a place of great strategic importance. Today, the town's beauty makes it an incredible destination for photography, with a labyrinth of buildings and streets nestled between the island's rocky outcropping and the sea. Explore more than a dozen ancient historic sites, have coffee and delicious Greek food, watch the ships, and take a swim in the waters next to the island's wide variety of beaches.
Greece uses the euro as its main currency, with a current exchange rate of about 0.92 euros to the U.S. dollar. You can rent a double room on the island for $40 or less, but check Airbnb for affordable and larger rentals, like an entire home for under $130 per night. The closest major airport is Athens International, a little over 200 miles away, with round-trip airfare from New York starting at $795.
Make Your Money Work for You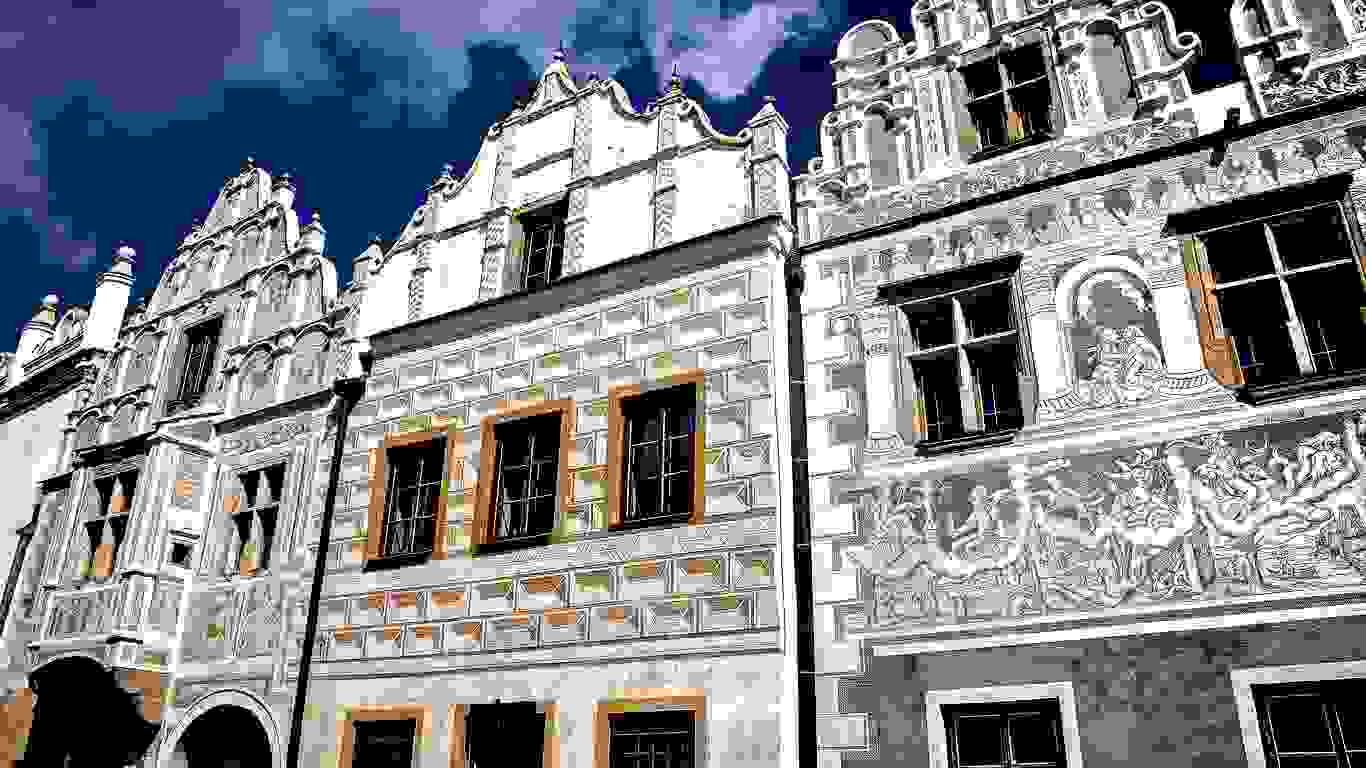 Slavonice, Czech Republic
The Renaissance-era town of Slavonice appears frozen in time, seemingly unchanged for hundreds of years. Whether you're looking for traditional Czech cuisine, historic sites or simply an opportunity to immerse yourself in picturesque surroundings, you're in the right place. Color-coded walking paths make the town easy to explore on foot, leading you to sites like the historic City Tower, Guild Hall and a vast network of hidden underground tunnels.
Expect to take advantage of a strong exchange rate in the Czech Republic, with one U.S. dollar equal to about 24.66 Czech koruna. You'll find some great deals on Airbnb as well, like an entire home for just $42 per night. Book a round-trip flight from New York to Václav Havel Airport in Prague for as little as $774. The airport is about 125 miles from Slavonice.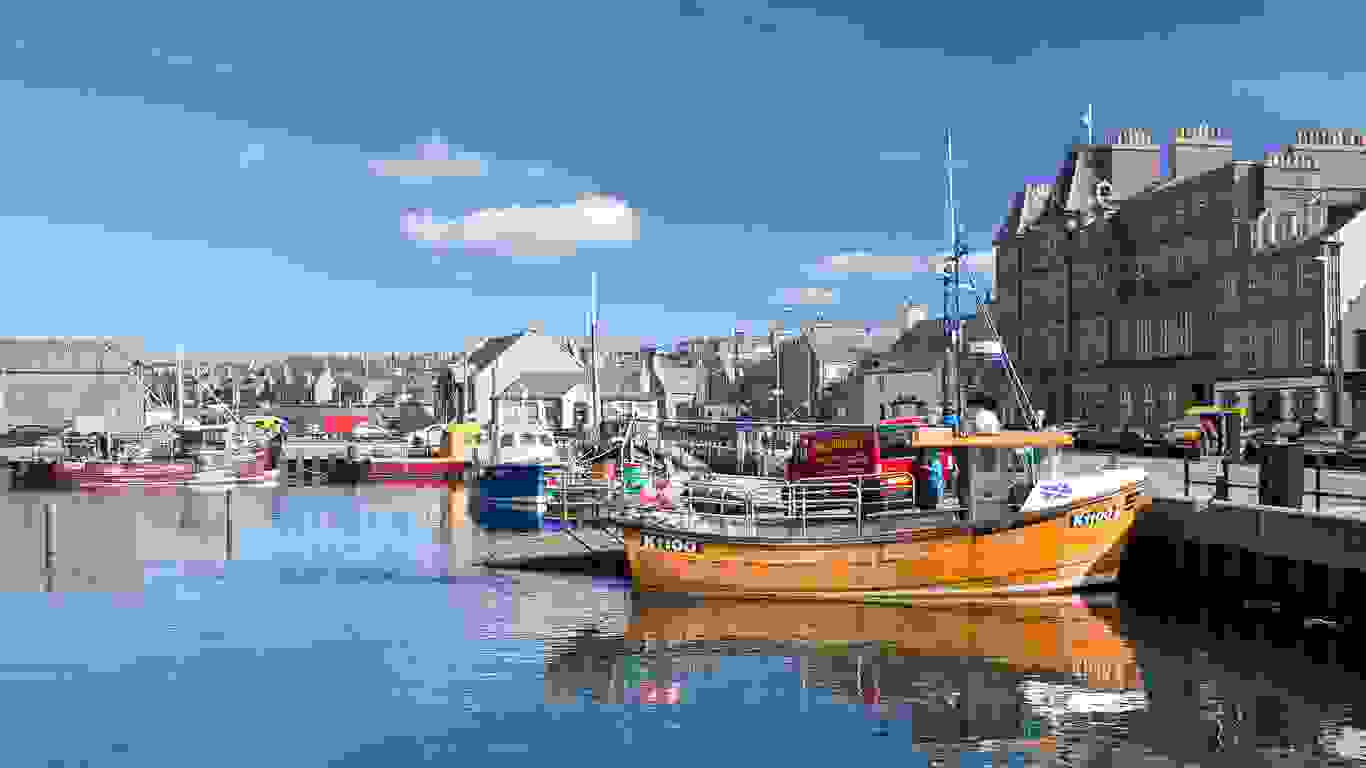 Kirkwall, Scotland
Starting as a Norse settlement in the 11th century, Kirkwall is a picturesque port town on the coast of Scotland's Orkney archipelago. Its skyline is dominated by the stunning St. Magnus Cathedral. Kirkwall offers big-city culture in a small-town setting, with a vibrant center packed with bustling shops, restaurants, pubs and museums.
Scotland uses the British pound, with an exchange rate of about 0.78 pounds to the U.S. dollar. Not all accommodations in Kirkwall are cheap, but you can spend the night in a bed-and-breakfast for around $45 through Airbnb. Round-trip airfare from New York to Kirkwall Airport starts at around $795, but you can save $100 or more by flying into Inverness Airport on the Scottish mainland.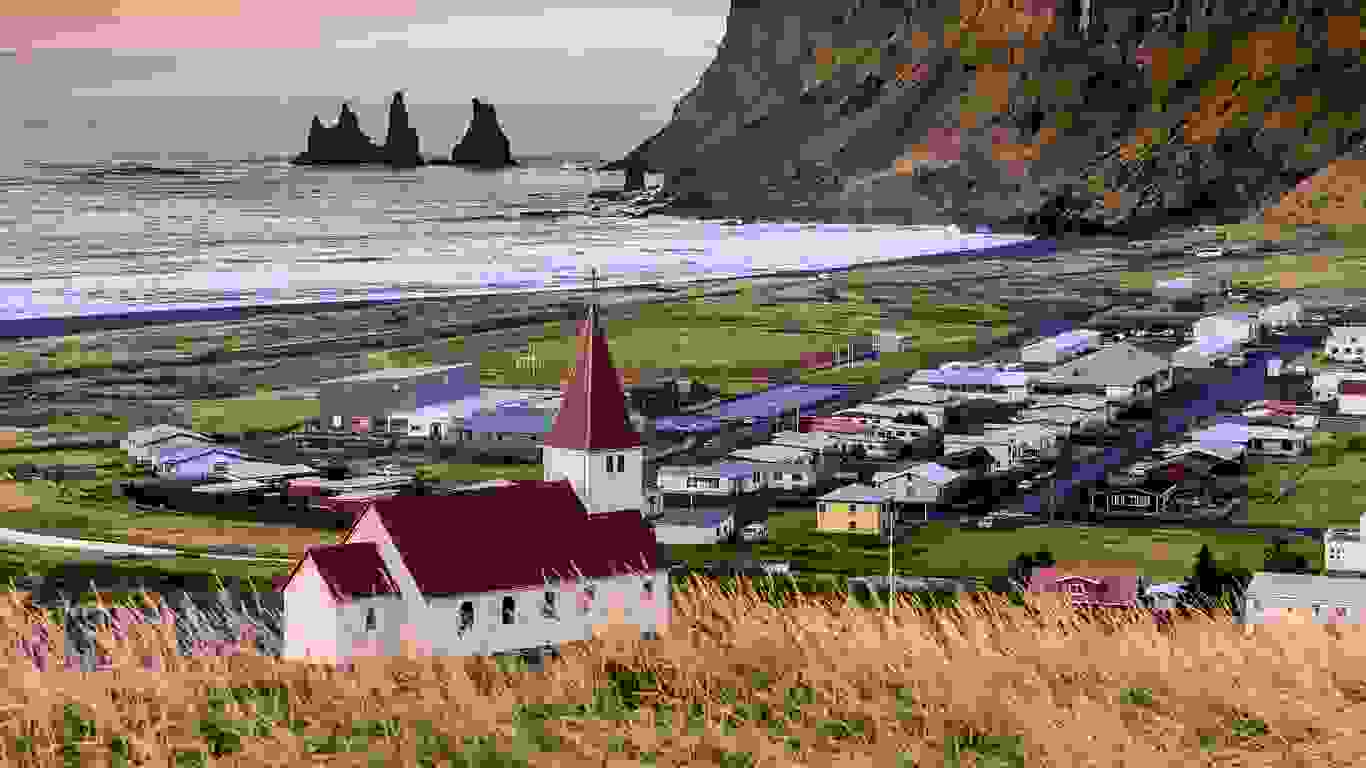 Vik, Iceland
With a tiny population of a few hundred people, Vik is nestled among the craggy cliffs at Iceland's southernmost point. The village is famous for its black-sand beaches, and offers activities for anyone with a taste for adventure, from ice climbing and beach exploring to glacier hikes and rock climbing. Visit during winter to see the northern lights at their fullest, or summer to experience the nearly endless days when the sun barely ever sets.
Iceland is a great place to stretch your dollar, with one U.S. dollar equaling about 106.33 Icelandic króna. Cottage and cabin rentals are abundant in the Vik area, typically going for around $120 per night. And you can save more by staying at a hostel. Vik is about 115 miles from Keflavik International Airport, where round-trip airfare from New York can be as low as $480.
Make Your Money Work for You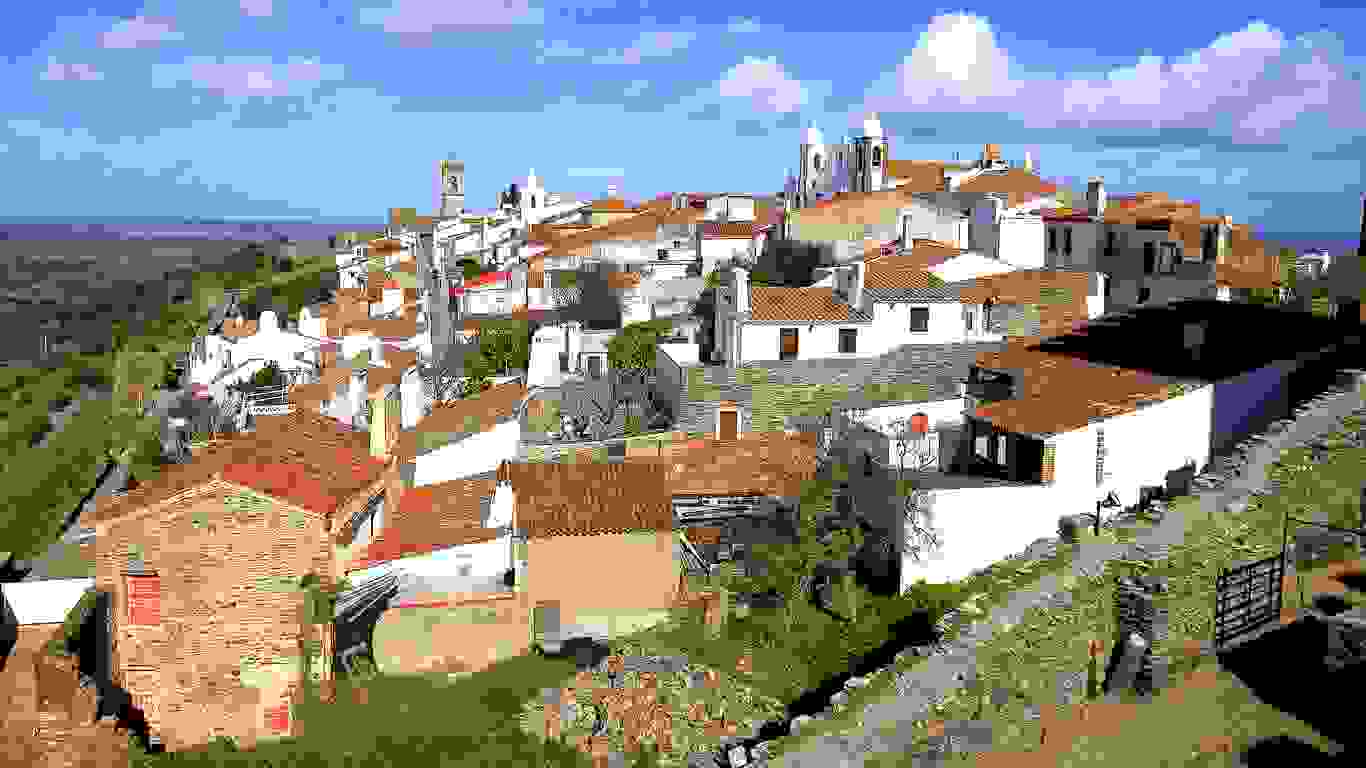 Monsaraz, Portugal
The walled hilltop village of Monsaraz sits perched above the River Guadiana in Portugal's Alentejo region, a stone's throw from the Spanish border. A collection of whitewashed houses surrounding a castle straight out of a fairy tale, it's the perfect place to enjoy at a slow place. Ramble through its cobblestone streets in search of locally made handcrafts, regional cuisine and art exhibitions, none of which are the least bit difficult to find.
The euro is accepted throughout Portugal, with the U.S. dollar equivalent to about 0.92 euros. You'll find lots of affordable lodging, with several hotels offering rooms for $70 or less. The nearest airport to Monsaraz is Badajoz Airport in Spain, about 60 miles away. Round-trip flights from New York start at $993.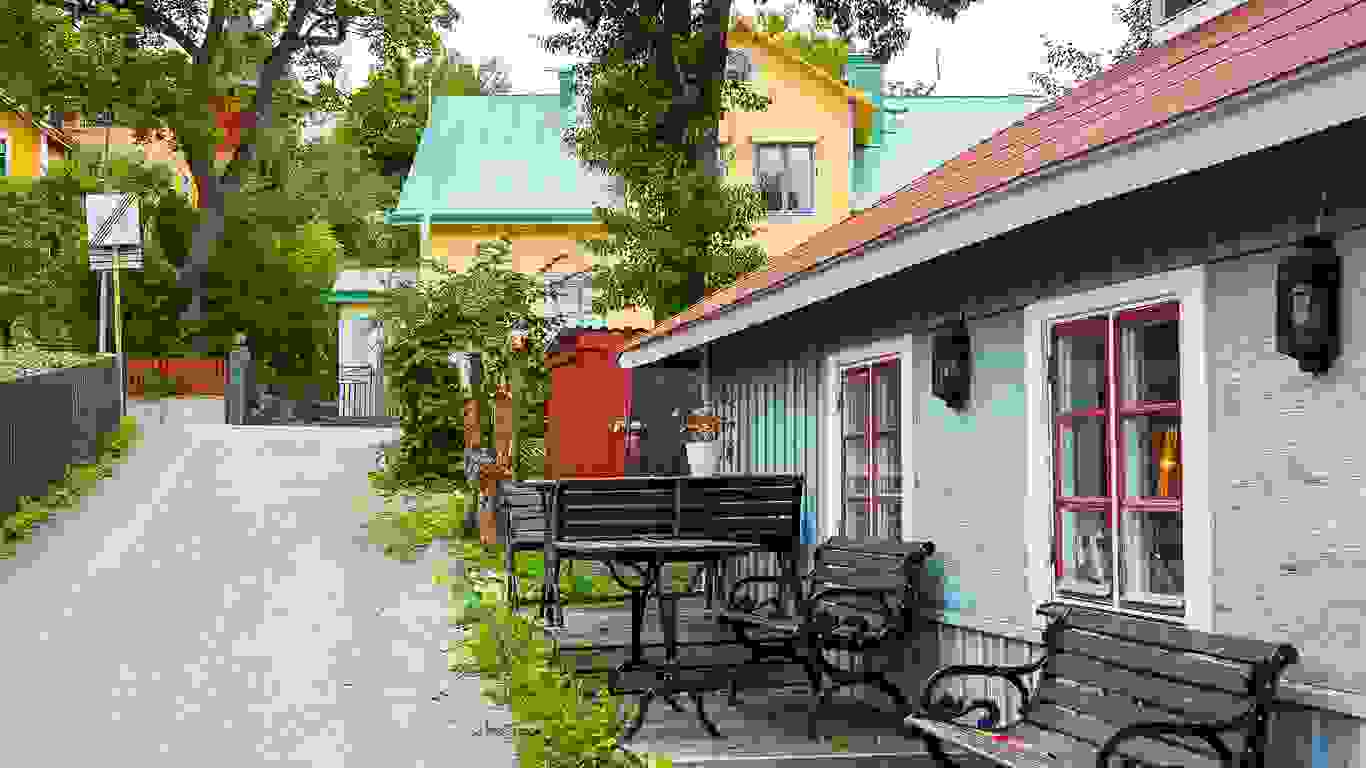 Sigtuna, Sweden
Located north of Stockholm, Sigtuna was Sweden's first town, founded in the 10th century by the Nordic King Eric the Victorious. The stone ruins of three medieval churches — St. Olaf's, St. Lawrence's and St. Peter's — are among Sigtuna's main attractions, but it's also a perfect town to explore with no particular destination in mind. Stroll the streets lined with shops, wander along the shore of Lake Mälaren, and stop in at any cafe that catches your eye.
You can take advantage of a great exchange rate here: one U.S. dollar to 8.76 Swedish krona. Check Airbnb for deals on accommodations, like a lakeside cottage for under $100 per night. Fly round-trip from New York into nearby Stockholm Arlanda Airport for as little as $644.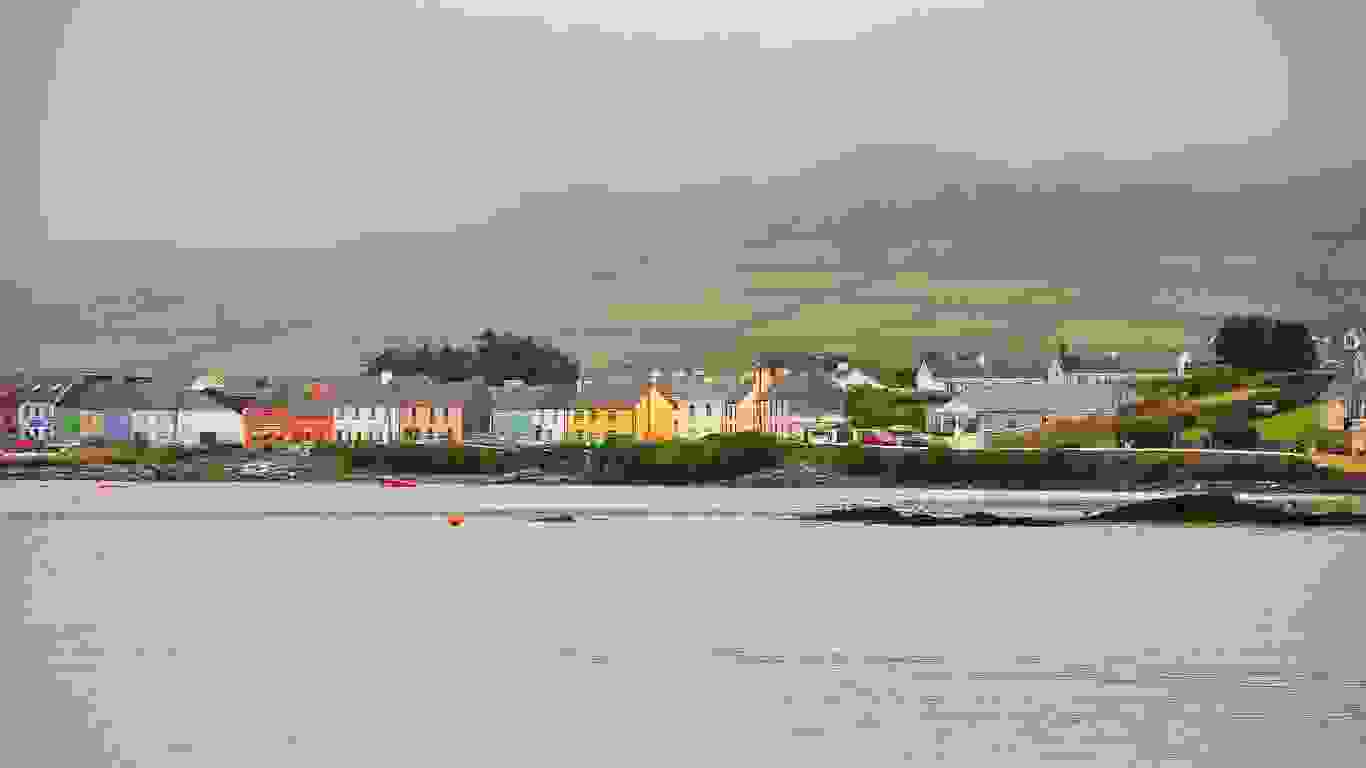 Portmagee, Ireland
Portmagee is a working fishing village along Ireland's Atlantic Way, surrounded by rolling countryside and a stone's throw from the famous Kerry Cliffs. The town's scenic harbor, salty ocean breeze, sweeping beaches, historic lighthouse and wildflower-filled meadows provide endless opportunities to explore. A handful of cafes and pubs serve up local seafood, live music and, of course, a frosty pint or two.
One U.S. dollar is equivalent to 0.92 euros, the standard currency in Ireland. A typical Airbnb rental in Portmagee goes for $84, with options available under $50. Portmagee is less than 50 miles from Kerry Airport, where you can get a round-trip flight from New York starting at $673.
Make Your Money Work for You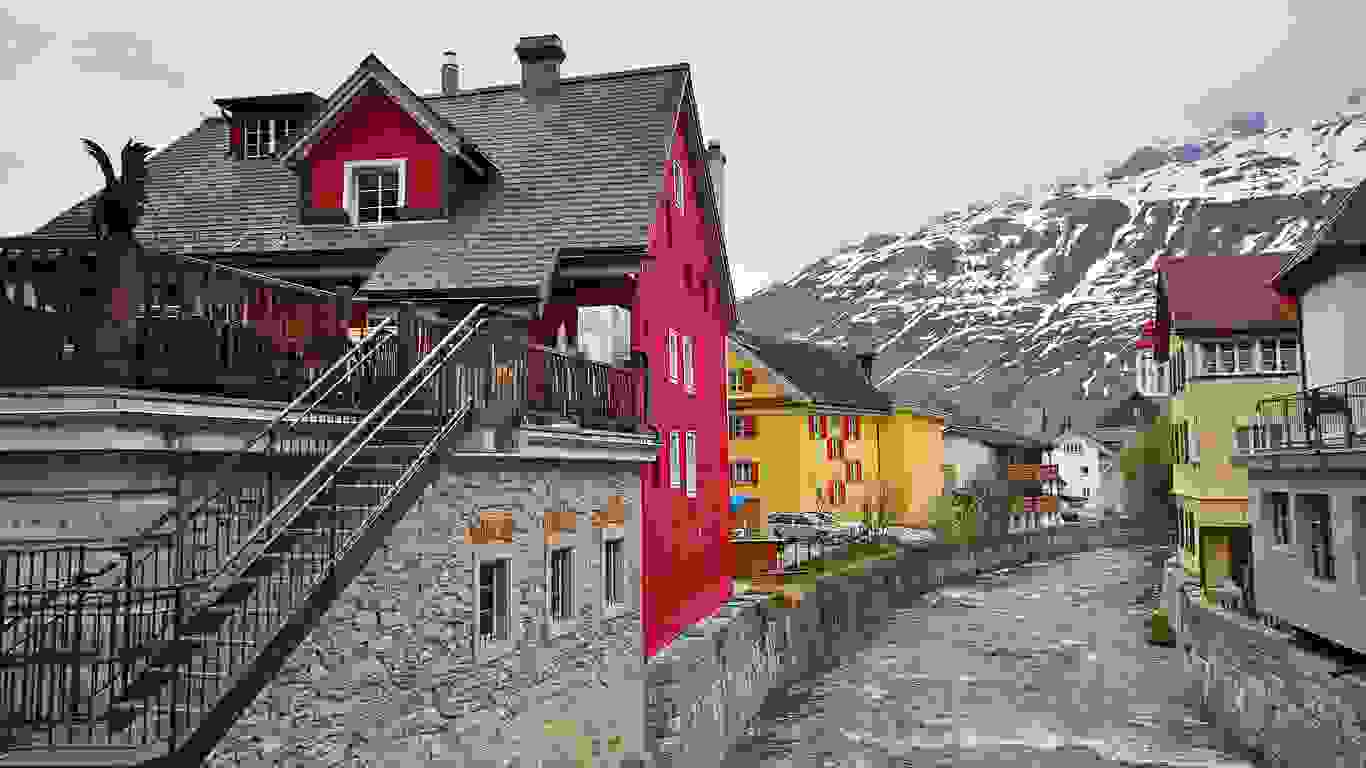 Andermatt, Switzerland
Cradled in the Ursern Valley at the foot of the Gotthard Pass, the village of Andermatt is far from the most famous destination in the Swiss Alps, but it's probably all the better for it. Andermatt is one of the best small towns in Europe for those with a thirst for adventure. It offers skiing in the winter, hiking in the summer and incredible mountain vistas year-round.
The U.S. and Switzerland currently enjoy an almost equal exchange rate of 0.99 Swiss francs to the dollar. Several hotels are available in the area for around $100 per night. Round-trip airfare from New York to Zurich Airport can be as low as $633, putting you about 77 miles from Andermatt.
Up Next: Your Ultimate Spending Guide to Europe
Hotel and airfare costs accurate as April 26, 2017. Airfare is based on a 10-day round-trip flight beginning in mid-June.
About the Author