7 Last-Minute Vacations That Don't Cost a Fortune
These quick vacation ideas will help you get away without your bank account going under.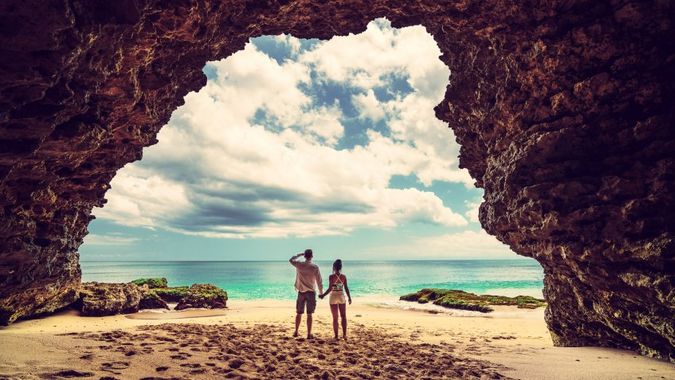 ©Shutterstock.com
Sometimes you just need to get out of town — immediately. If you're searching for cheap last-minute deals on a vacation, you need to know where to get the best bang for your buck.
Rather than solely focusing on cheap last-minute flights, look at the big picture. The best travel deals offer a great overall price on airfare, accommodations and entertainment.
Whether you're dreaming of an international adventure or a fun, touristy spot, you can find last-minute deals if you play your cards right. Take a look at these seven last-minute vacations that won't break the bank, so you can enjoy a getaway without going into debt.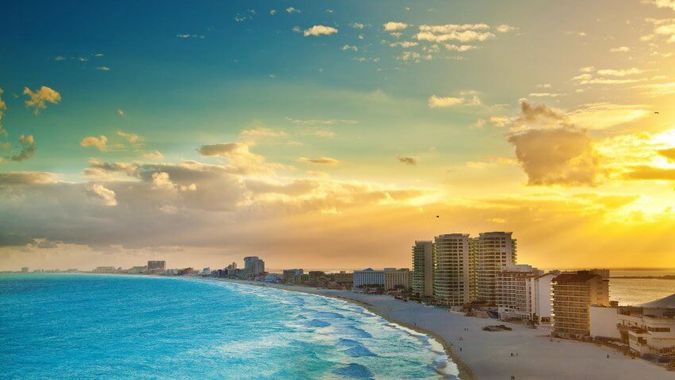 YinYang / iStock.com
Cancun, Mexico
If you're looking for a last-minute vacation, Cancun, Mexico, is your spot. The weather is near perfect from November to April, but you'll want to plan your visit around the mid-February to early-April block when college spring breakers flood into the city. Though they are the rainier months, September and October are the cheapest times to visit Cancun, according to Fodor's. Definitely avoid mid-December through mid-January, when prices reach their peak.
Also in Travel: Tips and Tricks to Upgrade Your Vacation for Less
Plan to spend roughly $240 per person on plane tickets and around $40 per night on a well-rated three-star hotel. You'll probably want to spend most of your time lounging on the beach, but take a stroll out along the city's main drag, Avenida Kukulkan and enjoy a trip up the city's tallest structure, Torre Escenica for $15.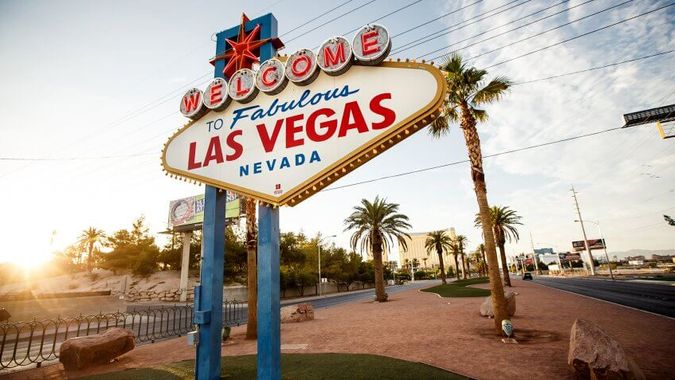 Andrey Bayda / Shutterstock.com
Las Vegas, Nev.
There isn't really a bad time to visit Las Vegas, but temperatures average in the comfortable 70s and 80s from March to May and in October. November through February can be a bit chilly, while June through September is typically scorching hot.
You might be able to score really cheap last-minute flights, but generally speaking, airfare averages around $300 per round-trip ticket. A three-star hotel with a favorable rating costs between $70 and $100 per night, but if you join the free player's club of a strip hotel casino operator, such as M life or Total Rewards, you can score discounts on vacation expenses, such as hotels, food and entertainment.
Vegas vacations can be had at all price points. The Strip's open container law means drinking in public is legal, so cut costs by bringing your own booze — as long as you're not in a restaurant, bar or other spot where this isn't permitted. Companies like Tix4Tonight sell discount show tickets, but the themed hotels are pretty interesting. You can just stroll around and check out performances like the Bellagio fountain show for free.
Best for adults, Vegas has plenty of restrictions around where kids are allowed on the Strip. There's a curfew for those under 18 years of age, so if you're bringing teenagers, be aware they can't be on the Strip without a guardian after 9 p.m. Loitering is prohibited in casinos for anyone under age 21, so kids can walk back and forth to the hotel room but can't be on the gambling floor.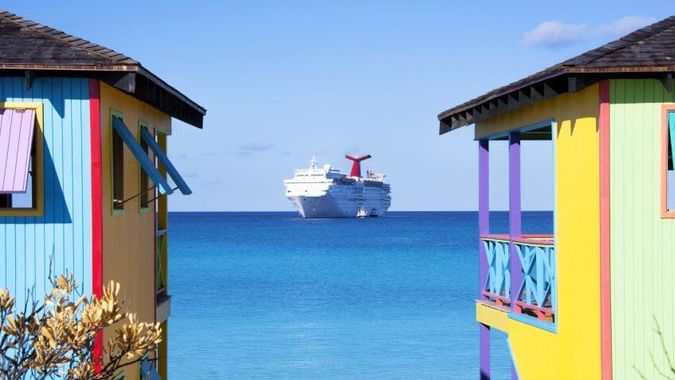 Ramunas Bruzas / Shutterstock.com
A Cruise to The Bahamas
Hurricane season in the Bahamas runs from May 1 to November 30 — peaking from late-August through September. Traveling during peak season isn't the best strategy for advance bookings, but it's ideal for last-minute cruises, because you can monitor weather conditions and might be able to score a better rate for taking a gamble on the weather.
Set sail on Carnival Cruise Lines from Miami to Nassau, Bahamas in late-September for as low as $234 per person for a three-day cruise. Meals, activities and even childcare are included in the cost of your ticket, so unless you opt for an add-on, you won't have to get your credit card out until you hit dry land.
Plan to spend around $250 per person on flights to Miami. You'll probably want to book a hotel in the PortMiami area for the night before your cruise and the night you return. Expect to spend around $140 per night on a three-or-four-star hotel with good customer reviews.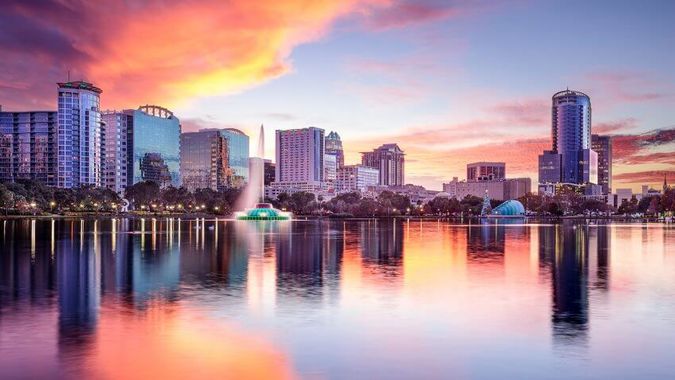 SeanPavonePhoto / Getty Images
Orlando, Fla.
If you're searching for travel deals from March to May, put Orlando on your list of potential destinations. This is the time of year when the weather is great, but it's not peak tourist season. Since you're pricing last-minute vacations, the latter part of hurricane season — September to mid-November — is also fair game, as temperatures are moderate and a quick check of the weather can tell you if a storm is brewing.
Expect to spend around $250 per person jetting off to this family-friendly spot. Book a pleasantly-rated three-star hotel for between $65 and $80 per night, and spend the rest of your vacation budget on entertainment.
Two-day tickets to Disney theme parks start at $99.50 per person per day, and a three-day ticket for Universal Orlando costs less than $74 per person per day. If theme parks aren't in your price range, there's still plenty of ways to have fun.
Enjoy shopping, dining and entertainment at Universal CityWalk and Downtown Disney. The city is also filled with plenty of fun, lesser-known attractions, including the 50-acre botanical Harry P. Leu Gardens, which costs just $10 for adults, $3 for kids grades K-12 and nothing for those ages four and under. If you're in the mood to shop, the Orlando International Premium Outlets are a great place to find a bargain.
Don't Miss: Your Guide to Florida Travel on a Budget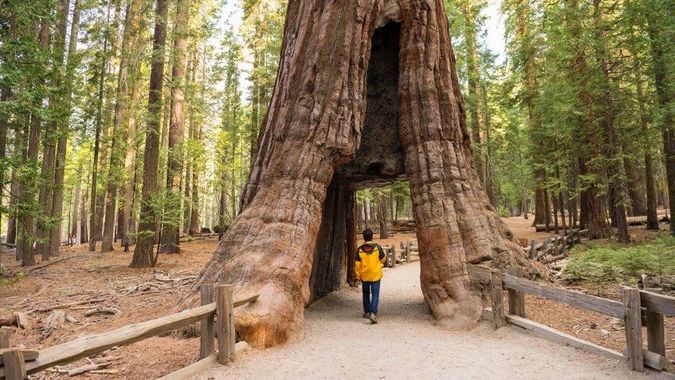 Yongyut Kumsri / Shutterstock.com
Camping in Yosemite, Calif.
If you're looking for family-friendly last-minute vacations in a super scenic spot, consider camping in Yosemite National Park. The summer months are peak season, but six of the park's 13 campgrounds operate on a first-come, first-served basis. Just arrive early, as they're usually full by noon or before from April to September.
It costs $30 for a seven-day pass to drive your car, pickup truck, RV or van into the park. Daily fees vary by campground, but are $6 per person at Yosemite Valley's popular Camp 4 and $18 per site at Bridalveil Creek, South of Yosemite Valley.
Some campgrounds are tent-only, while others allow RVs, so decide just how much you want to rough it. Costs to prepare your campsite will be minimal if you already have camping gear or plan to stay in an RV. If you don't already have the right equipment, you can rent some pieces from stores like REI to avoid the upfront cost of buying everything.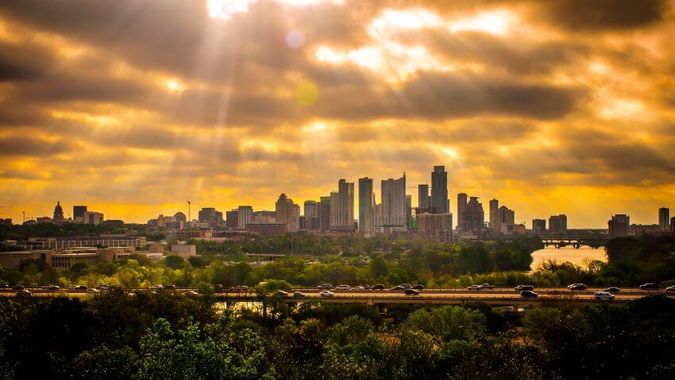 RoschetzkyIstockPhoto / Getty Images
Austin, Texas
Urban vacation ideas can cost a fortune, but not if you pack your bags and head to Austin, Texas. You might be able to score travel deals during the scorching hot summer months of June through August, but the heat will likely make your trip too hot to handle. Instead, focus on March through May or September through November, when temperatures average in the 70s or 80s.
Budget around $330 per person for flights and between $120 and $160 per night for a three-star hotel guests rave about. The live music capital of the world is filled with fun neighborhoods to explore, including Downtown Austin, Rainey Street, Red River, East Austin, Sixth Street and South Congress.
Austin has something for everyone, making it an ideal vacation for families, couples and friends. Dine on gourmet food truck fare, enjoy a free guided tour of the historic Capitol building, take a picture at the 'I Love You So Much' mural outside Jo's Coffee and catch some live music at the Parish or ACL Live at the Moody Theater. Take the kids for a fun, free trip to beautiful Zilker Park or the Thinkery museum, where admission is free for children under 23 months and just $10 for everyone else.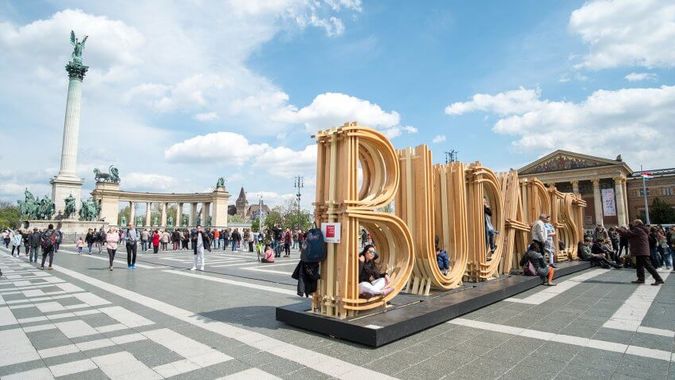 Moomusician / Shutterstock.com
Budapest, Hungary
Summer is the warmest time of year in Budapest, which means plenty of awe-inspiring festivals. Book a flight in July and plan to spend around $1,200 on your ticket.
That might seem a little pricey for a last-minute vacation, but you can offset the cost of your airfare by booking a highly-rated three-star hotel in the heart of Budapest for around just $55 per night. Visit top attractions like Fisherman's Bastion for free — though entrance to the very top costs $2.82 — and get a guided tour of St. Stephen's Basilica for as low as $3.88.
A favorable exchange rate is one of the reasons Budapest is an affordable European vacation for Americans — one Hungarian Forint currently equals $0.0035 U.S. dollars. Keep this in mind when shopping at the Szimpla Sunday Farmers' Market or treating yourself to the Budapest Pub Crawl Through the Ruin Bars, with tickets from $16.80.
Keep Reading: America's Best Road Trips on a Budget
All flights were priced from Kayak.com based on a Los Angeles departure, with the exception of Las Vegas, which was estimated with a New York City origin. Prices were accurate as of May 12, 2017, and are subject to change.