How Signing Up for a Ton of Credit Cards Saved Me $15,000 AND Improved My Marriage
Learn how rewards helped this couple keep the romance alive.
"OK, it's worth it," my wife said as we enjoyed dinner from the 12th-floor club lounge of the InterContinental Vienna. The night skyline made the perfect backdrop to the last evening of our week-long vacation through the Czech Republic and Austria. Several years earlier, we had traveled Italy and France as budget backpackers, but this time we decided to add a little luxury. We replaced our backpacks with suitcases, and seedy off-location hostels with some of the best hotels in the city.
And this was reflected in the price tag. While our poor man's trip cost us about $2,000, this vacation was valued at over $9,500. However, we paid slightly less. Actually, we paid a lot less. The total cost of our luxury European adventure, including flights, trains, meals, excursions and multiple nights in executive-level rooms: $1,200.
Thank you, credit cards.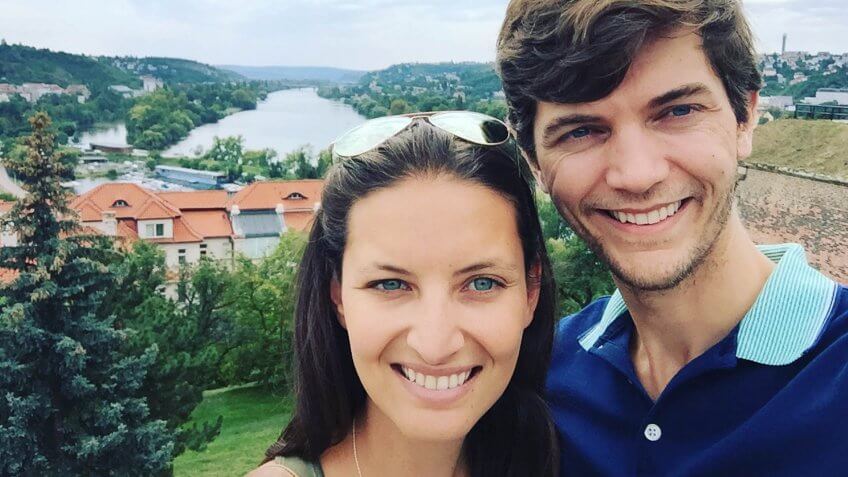 The Road to Vienna
Over the previous 12 months, I had signed up for about a half dozen unique credit cards in pursuit of sign-up bonuses. I then rotated the cards through my wife's wallet to ensure we reached the minimum spend required.
"Brooke, use this card for gas and this card for groceries."
"OK, now I need you to use this card for every purchase you make for the next three months."
My wife thought I was a bit crazy, but she diligently traded out the cards purely out of love.
But that week, as we enjoyed executive-level rooms in both Prague and Vienna, my wife agreed it was worth it. Travel brings us together, and travel hacking has made it affordable.
When my wife and I got married, we were young and both still studying in grad school. Even after I landed my first job, we didn't make much money. This required us to carefully watch our finances. We lived in sketchy apartments, managed to get by with one vehicle and limited our meals out. But we both loved to travel.
So, when I first heard about credit card travel hacking, I knew it was a game I had to play. Since I have decent credit, it was a game the big banks were more than happy to let me play.
More on Travel: Travel Hot Spots Where Your Dollar Goes the Furthest
My Travel Hacking Process
Select the destination and type of trip we want to take (e.g., we want to see Italy).
Research how many reward miles are needed on each airline to take the trip (e.g., a round-trip flight from the U.S. to Europe requires about 60,000 miles per person on United).
Find the right cards to earn the necessary miles (e.g., the United, Chase Freedom and Chase Sapphire credit cards).
Sign up with the airline cards and start earning points, making sure that we earn the sign-up bonuses for each card.
Find hotel-specific credit cards for hotels with locations in our desired destination, and sign up for those cards to earn free nights.
Once I'm satisfied with the number of points we have, book the trip.
With every credit card I sign up for, I set up automatic monthly payments to prevent late fees or interest payments. I also track the sign-up date in a spreadsheet to keep track of the annual fees and determine if I need to cancel a card. These basic steps ensure I stay in control of the credit cards, rather than allowing the cards to control me.
Has this hurt my credit? Not at all. By paying off the cards consistently, my credit has actually improved — and we were able to recently purchase a house for the best interest rate available.
Related: How I 'Travel Hacked' My Honeymoon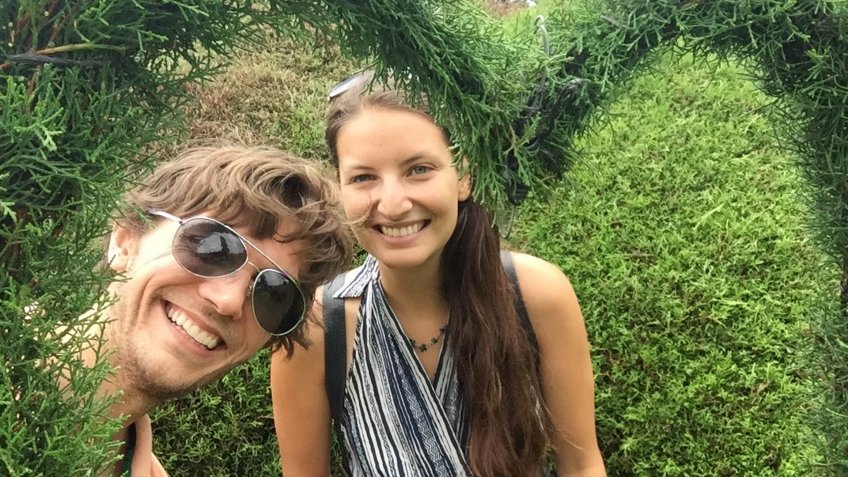 Travel Brings Couples Together
I believe every couple should travel. All couples are different, but I think travel benefits most relationships. When you leave behind the familiar, and go on an adventure together, your relationship becomes new again. Your old routines are unavailable. You must work as a team to find the right train, translate the menu and fit the most exciting activities into your limited schedule.
Travel is fun. Travel is scary. Travel brings you together.
Despite being nearly broke for the first few years of our marriage, my wife and I were able to go on multiple adventures together. From Costa Rica to the Czech Republic, we enjoyed about $15,000 in free travel, thanks to credit card points. It's certainly brought us closer together.
When used carelessly, credit cards can add unnecessary strain to a relationship. When used cautiously, credit cards can provide opportunities for new adventures together.
So, Brooke, how about South Africa this summer?
Click through to read about how one woman took a three-month honeymoon around the world.
More From Our Smart Money Squad
We make money easy. Get weekly email updates, including expert advice to help you Live Richer™.