Credit Karma Tax Review: Free Option for Simple Taxes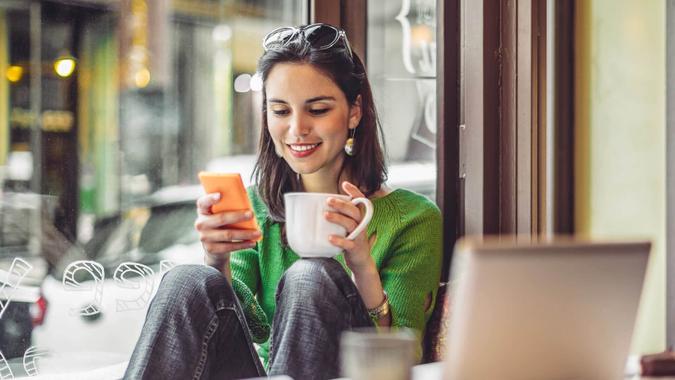 Credit Karma Tax is a free, online tax preparation and filing service that launched in 2016. As a relative newcomer to the online tax preparation industry, Credit Karma Tax allows you to try its services by importing last year's return from similar products like TurboTax, H&R Block and TaxAct.
If you're looking to save money on filing your taxes, find out if this Credit Karma free tax resource is the right tax preparation and filing service for you.
Credit Karma Tax at a Glance
Cost to File Federal Taxes
$0
Cost to File State Taxes
$0
Supported Forms
More than 100, including Form 1040, Form 1040-SR and Form 1040-V and Form 1040-X
Special Features
Maximum Refund Guarantee, Accurate Calculations Guarantee, Audit Defense
Filing Limitations
Doesn't support part-year state returns, multiple state returns, nonresident state returns or foreign earned income
Doesn't support other common forms like Form 1040NR
Cannot file state taxes without filing federal taxes
Information is accurate as of Feb. 24, 2021.
Credit Karma Tax Review
Credit Karma Tax offers customized checklists, easy W-2 uploads, error checks and user support. A free mobile app for iOS and Android lets you file your returns using your phone.
It's free to file your Credit Karma Tax federal and state returns. Though products like H&R Block and TaxAct can file your federal taxes for $0, some charge additional fees for state filings. The Credit Karma Tax state version doesn't cost extra, which gives it an advantage over competitors that charge for state returns. That said, Credit Karma allows you to prepare and file just one state return. TurboTax Online allows up to five state returns with each federal return your file.
As an online-only service, Credit Karma Tax doesn't offer office appointments like H&R Block does to customers who want in-person help. Credit Karma Tax's Maximum Refund Guarantee also loses out to TaxAct's $100K Accuracy Guarantee, which will refund software, pay refund or tax liability differences and cover audit costs up to $100,000 if its program isn't accurate, whereas Credit Karma only reimburses up to $1,000 in penalties and interest imposed due to a software calculation error.
For customers who rely on product reviews, TurboTax and Credit Karma are neck-and-neck with 4.8 stars.
Find Out: Everything You Need To Know About Taxes
Advantages of Credit Karma Tax
Credit Karma Tax costs are minimal — $0, to be exact — and the service is comparable to other online tax preparation resources. Here are more of the benefits of using Credit Karma Tax to file:
File federal and state taxes for free.
File right from your phone.
Accepted Max Refund Guarantee claims yields a $25-$100 gift card.
Credit Karma Tax promises the maximum refund possible through its Maximum Refund Guarantee. If you use another online tax preparation service to file your federal taxes and receive a larger refund, you might be eligible for a $25-$100 gift card.
Watch Out: 12 Tax-Filing Mistakes First-Timers Always Make
Disadvantages of Credit Karma Tax
As a relatively new service, Credit Karma Tax doesn't support certain tax forms and situations that other products might. Here are some of the drawbacks to filing via Credit Karma Tax:
Users must register for a Credit Karma account due to a single sign-on system.
The program doesn't support situations like part-year state filing or multiple state filing.
Users might encounter inconsistent customer support.
Credit Karma's customer support is insufficient for users who need help right away while they're working on their return. There's no phone number to call, and you must be logged in to get assistance via a Contact Member Support email form. Before you can submit the form, you must review several titles of articles the system thinks might answer your question.
Note that you'll need to register for an account under Credit Karma Tax's parent company before you can start filing your taxes.
IRS2Go App Review: Useful Free App for Tax Season
Credit Karma Tax: Free, but Lacking in Support
Budget-minded people who are looking for cheaper tax preparation services could consider trying Credit Karma Tax, which will file both federal and state taxes for free. The service might also be convenient for those who already have a Credit Karma account. Otherwise, customers who think they might need professional help filing taxes should consider more established tax preparation services or other avenues.
More From GOBankingRates
Daria Uhlig contributed to the reporting for this article. 
Last updated: Feb. 24, 2021
This content is not provided by the companies mentioned. Any opinions, analyses, reviews or recommendations expressed in this article are those of the author's alone and have not been reviewed, approved or otherwise endorsed by Credit Karma Tax.