Trump Won't Release His Taxes — But These Presidents Did
Tax returns have become a hot topic this election season, as Republican presidential candidate Donald Trump has refused to release his tax returns, saying he will release them when the IRS finishes their audit on his taxes. But candidates and U.S. presidents, like Barack Obama, have consistently released their personal tax returns for public scrutiny since the early 1970s.
Tax returns can reveal a lot about a president, like how much he's earned and where he's made money. Paying taxes is a fundamental responsibility of U.S. citizenship and many people feel the public deserves to know if the president has fulfilled this duty, too.
Here's a look at current and past U.S. presidents and how much tax they paid during their first year in office.
Related: Hillary Clinton and Other Infamous Celebrity Tax Scandals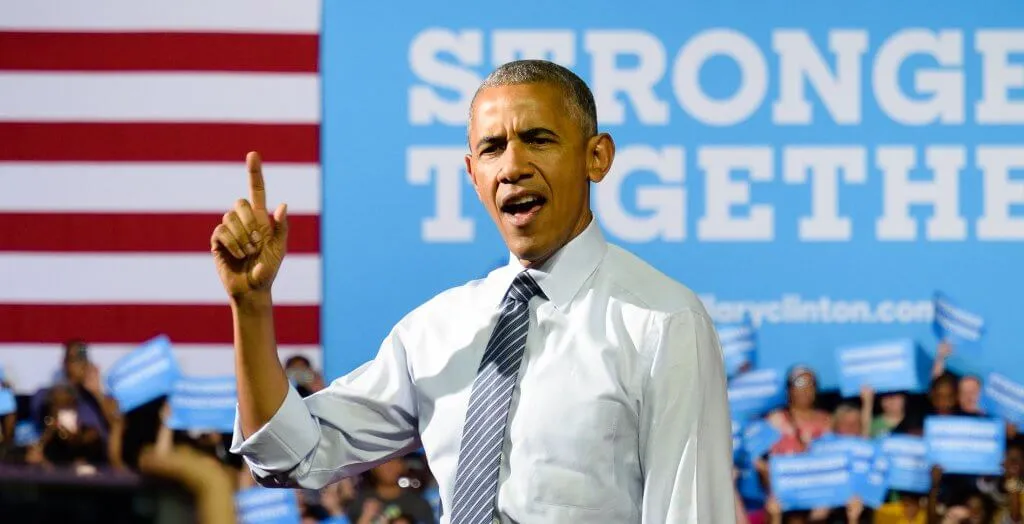 Barack Obama — $1.8 Million
President Barack Obama's rise to the Oval Office came with some big paychecks. The former Illinois senator earned several book deals in the years leading up to his presidency. But in 2008, the year he was elected, Obama owned between $1 million and $5.1 million in U.S. Treasury bills. And when he became president, in 2009, Obama won the Nobel Peace Prize, which earned him over $1.4 million in today's money.
The first year he was in office, President Obama owed just over $1.79 million in taxes and made payments totaling over $1.8 million. In 2012, the first year of his second term, he owed much less — $112,214.
It's worth noting that his taxable income was $4.98 million in 2009, compared to about $335,000 in 2012. Despite his drop in both income and taxes paid, Obama actually overpaid his taxes in those years. Instead of cashing out with a refund check, he applied that money to the following years' taxes — which is a common practice among the presidents listed here.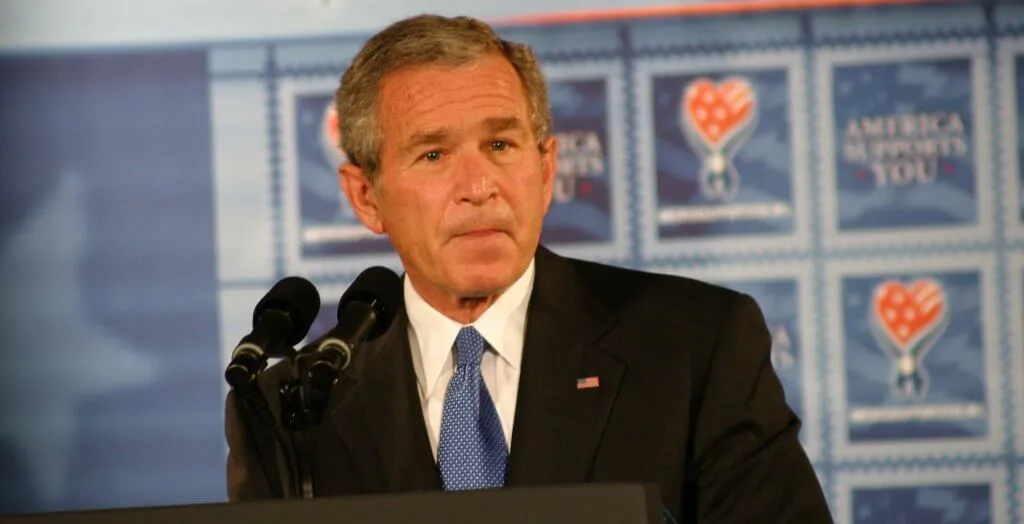 George W. Bush — $246,172
George W. Bush served two terms as U.S. president, from 2001 to 2009. His tenure in office saw the Sept. 11 terrorist attacks, the War in Iraq and the Great Recession.
In his first year in office, 2001, Bush's taxable income was about $711,000, and he owed $250,202 in taxes, though he only paid $246,172. In 2005, the first year of his second term, Bush had $628,694 in taxable income and owed $187,768 in taxes. That year, he overpaid his taxes by a little under $40,000, making a payment of $227,677.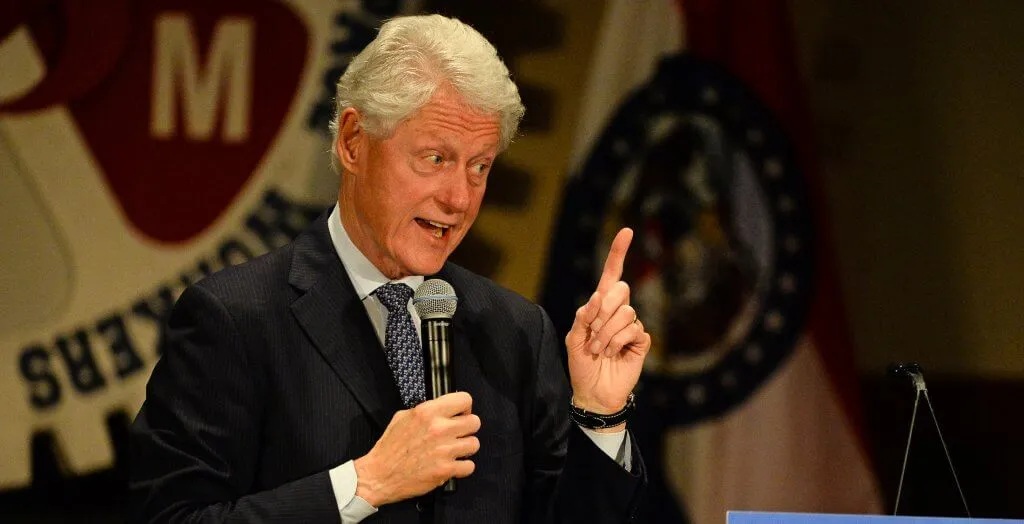 Bill Clinton — 
$70,228
Bill Clinton's approval rating between his two terms from 1993 to 2001 averaged 55 percent. Though his presidency ended in scandal, the husband to today's Democratic presidential nominee, Hillary Clinton, is more well-liked among voters, and he's spent months campaigning for his wife.
In his first year in the Oval Office, 1993, Clinton earned $222,175 in taxable income and owed $62,670 in taxes. He overpaid on his taxes that year. In 1997, the start of his second term, Clinton had $271,568 in taxable income and paid $91,964 in taxes.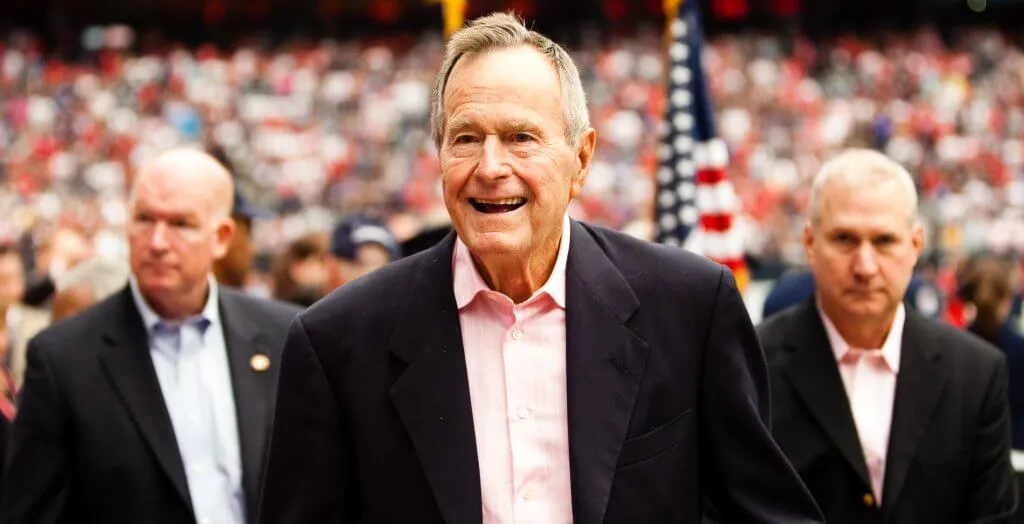 George H.W. Bush — $101,382
George H.W. Bush, the 41st president and father of George W. Bush, served one term in office, from 1989 to 1993. He released his personal returns for tax years 1989 to 1991.
His first year in office, Bush had $358,078 in taxable income and paid $98,154 of his $101,382 tax bill. That is an underpayment of $3,228. According to his tax return for that year, he issued a check to the IRS for the difference.
Don't Miss: The 4 Craziest Ways People Have Legally Avoided Paying Taxes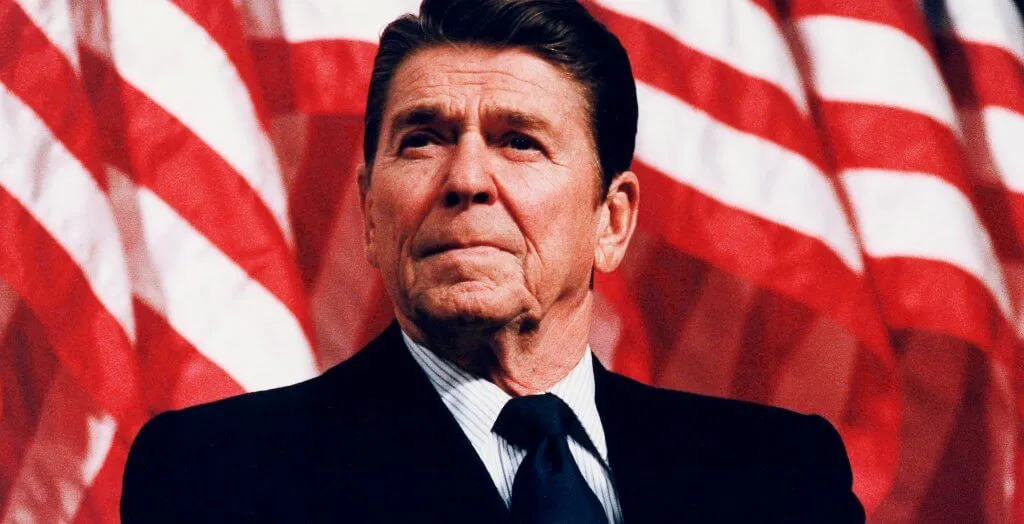 Ronald Reagan — $165,305
Beginning in 1981, Ronald Reagan served two terms in office and saw an average approval rating of 52.8 percent, about 8 percentage points lower than his successor. However, Reagan is lionized by Republican voters for bringing the party together, and he's been brought up on numerous occasions by Trump during the 2016 election cycle.
Reagan released six years of personal tax returns, from 1981 to 1987. His first year in office, Reagan had $307,787 in taxable income, and he paid $165,305 in taxes, an overpayment of just $14.
In 1985, the first year of his second term as president, Reagan had $284,263 in taxable income and owed $122,703 in taxes. He ended up overpaying on taxes by $26,907. That amount was applied to the following year's taxes.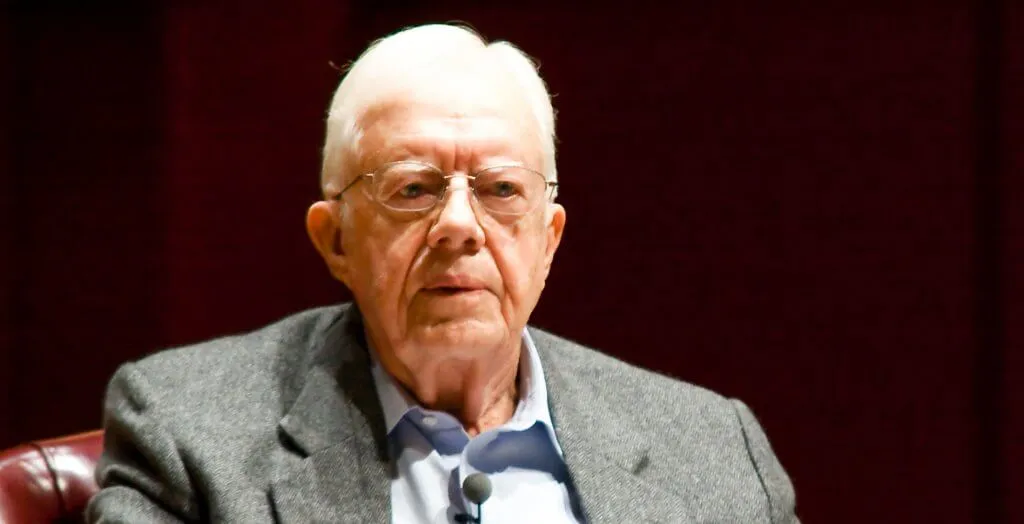 Jimmy Carter — $83,313
President Jimmy Carter, also called "Hot Shot" by his father, was elected to office in 1976. He served one term as president and — among presidents who served between 1945 and today — had the second-lowest average approval rating. At 45.5 percent, the only other president with a lower rating than Carter was Harry Truman, whose average rating was 45.4 percent.
Carter released his personal tax returns for three years, from 1977 to 1979. In 1977, he made $121,826 in taxable income and paid $63,313 in taxes, an overpayment of about $35,000. That year, he requested a refund. At 92 years old, Carter is one of the nation's oldest living presidents, though he has been battling cancer since 2015.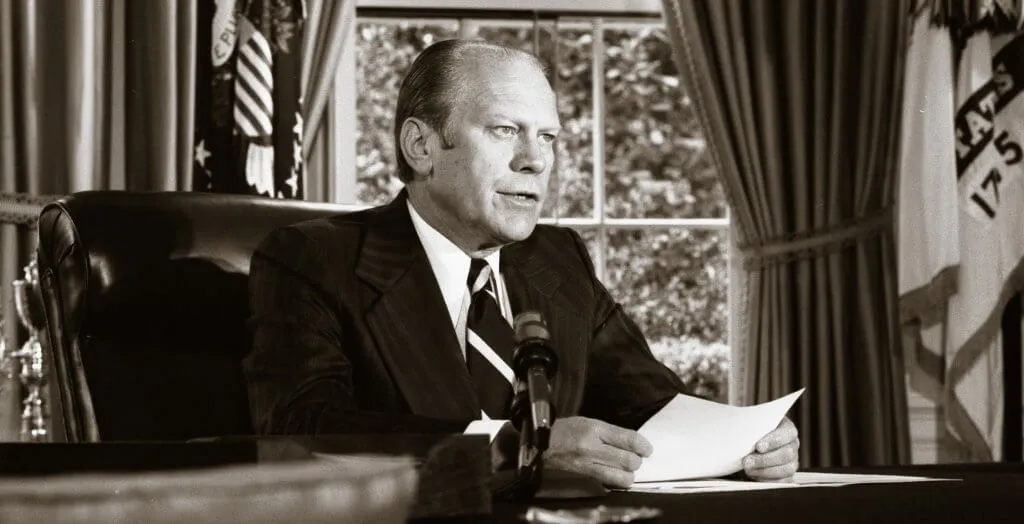 Gerald Ford — $56,296
Gerald Ford is one of the only modern presidents who did not release any of his personal tax returns to the public. Instead, he released summaries of his federal tax information for the years between 1966 and 1975, although he served as president from August 1974 to January 1977.
Ford was actually the first unelected president in the nation's history. His presidency followed the resignation of Richard Nixon over the Watergate scandal. According to the tax summary, Ford had $128,472 in taxable income in 1974 and paid $56,296 in federal income taxes.
Richard Nixon — $72,682
Nixon served as the 27th president, from 1969 to 1974, when he resigned over the Watergate scandal. He is the only president to date to resign from the Oval Office.
In 1969, Nixon paid $72,682 in taxes, despite reporting more than $1 million in earnings. In 1970, he paid just $792.81 in federal income taxes, with an adjusted gross income of $262,942. That disparity was initially attributed to deductions from interest paid on a loan to purchase a residence in San Clemente, Calif., reported TaxHistory.org. However, after an examination by the Joint Committee on Internal Revenue Taxation, Nixon was found to owe $476,431 in unpaid taxes and interest. Ouch.
Up Next: The Best Presidential SNL Impersonators vs. Real-Life Candidates
Michael Galvis contributed to the reporting for this article.