Donald Trump, His Tax Returns and Why He Should Bare All
See what Warren Buffett and a tax attorney had to say about Donald Trump's tax returns.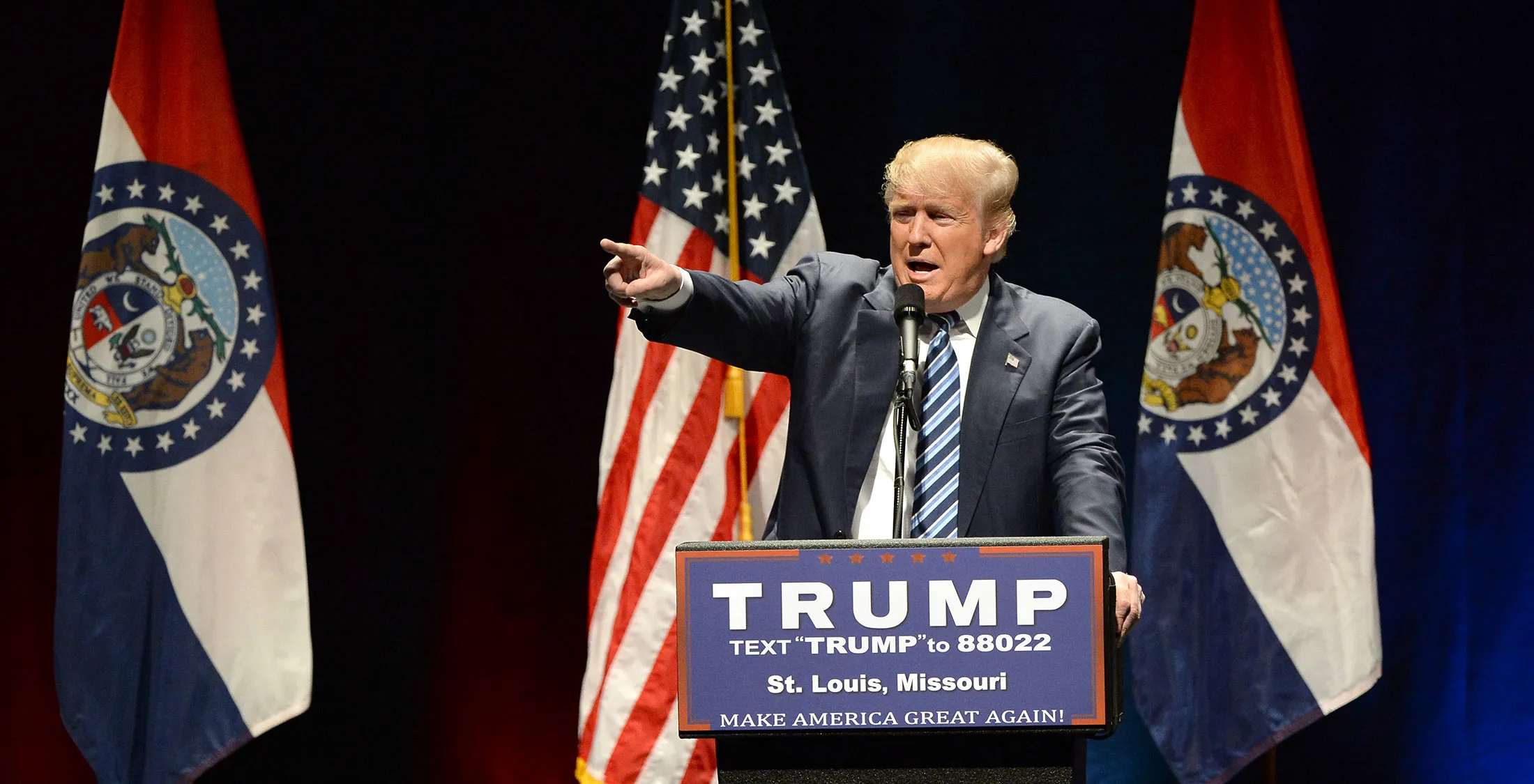 Donald Trump accepted the Republican party presidential nomination on July 21, but he's yet to release his tax returns. It's been over a year since his opponent, Democratic presidential nominee Hillary Clinton, publicly disclosed her tax documents, but despite mounting pressure, he shows no signs of giving in.
Find out why Trump's taxes are so important as he races for the presidential seat this November.
Donald Trump's Tax Returns and IRS Audit
Trump says he can't release his tax returns because they are under audit for 2009 and onward. But Karen Lapekas, a tax attorney at Lapekas Law, believes he's using the audit as an excuse to keep his documents under wraps.
"Saying you cannot release your tax returns to the public because you are under audit is akin to saying you can't share your medical records because you're waiting for lab results," Lapekas said. "Having previously served as a senior attorney for the IRS, representing the IRS in Tax Court and providing legal counsel to IRS agents, I can think of no reason why a tax return, by virtue of being under audit, becomes information that the taxpayer is no longer free to share as he or she pleases."
Make Your Money Work Better for You
Find Out: 7 Ways to Build a Powerful Network
If Trump's tax returns are released, however, Lapekas said they will be under intense public scrutiny, which could be problematic for the business mogul:
"Whether motivated by financial reward through the IRS Whistleblower Program, malice, politics, or purely by a sense of justice, you can be sure that, if Trump's returns are not accurate, people would come forward with evidence showing why the return might have greatly understated his tax liability," she said. "Depending on the extent of a person's knowledge and intent, the act of filing an erroneous return not only subjects that person to extensive monetary penalties, but criminal prosecution as well."
Warren Buffett Slams Donald Trump Over Tax Returns
Investing and business guru Warren Buffett joined the ranks of Americans encouraging Trump to release his tax returns. At a Clinton campaign rally in Nebraska on Aug. 1, the Oracle of Omaha rebuked the Republican candidate's claims that he can't disclose his tax returns because he's under audit. Buffett said he too is under audit and vowed to release his own tax returns if Trump will do the same.
Make Your Money Work Better for You
"I'll bring my tax return, he can bring his tax return … and just let people ask us questions about the items that are on there," Buffett said. The Berkshire Hathaway CEO told the crowd that Trump is "afraid" of voter reaction to his tax returns — not the IRS.
What Hillary Clinton's Tax Returns Reveal
In July 2015, Clinton released eight years of tax returns, revealing that she and her husband, former President Bill Clinton, earned $139.10 million from 2007 to 2014. The documents disclose the Clintons paid $43.89 million in federal income taxes and donated $14.96 million to charity — most to the Clinton Foundation — during this time period.
Clinton's tax returns contain a few issues that could subject her to criticism, including using the limited liability company ZFS Holdings, LLC to receive income from speeches and book royalties. At least so far, however, this has not proven to be a major stumbling block.
Make Your Money Work Better for You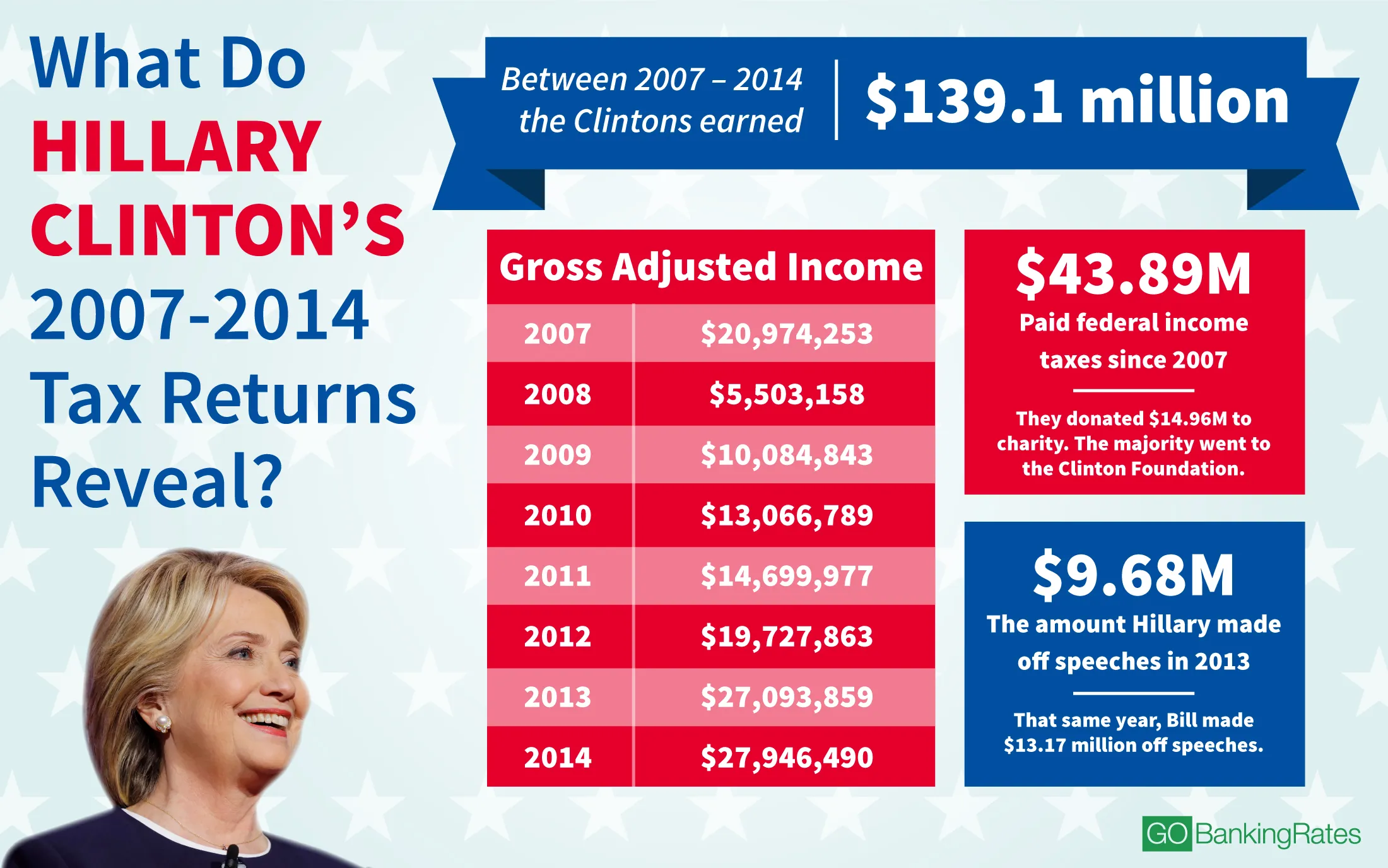 Releasing Tax Returns Is Customary — Not Required
Although there isn't a law requiring presidential candidates make their tax returns publicly available, doing so creates a level of transparency that builds trust with voters. Tax returns also contain key information on charitable contributions and the use of tax shelters, which are not revealed in required financial disclosures, reported the Washington Post.
Candidates vying for the Oval Office have consistently released their tax returns since the 1970s, and former GOP presidential contender George Romney — father of Mitt Romney — released 12 years of his prior to the 1968 election.
Keep Reading: Here's Presidential Candidate Donald Trump's Plan for Your Wallet
Presidential candidates dragging their feet on releasing tax returns could become a thing of the past by the next election. Introduced by Oregon Sen. Ron Wyden, the Presidential Tax Transparency Act would force candidates to publicly release tax returns from the past three years to the Federal Election Commission no more than 15 days after accepting the nomination at their party's convention.
Tax Return Controversies From Obama-McCain Era
Issues surrounding the tax returns of presidential candidates is nothing new. While campaigning for the 2008 primary, then-Sen. Barack Obama released seven years of tax returns and encouraged then-opponent Hillary Clinton to do the same.
"Senator [Hillary] Clinton can't claim to be vetted until she allows the public the opportunity to see her finances — particularly with respect to any investment in tax shelters," Obama spokesperson Richard Gibbs said in a statement.
On the Republican side of the race, Sen. John McCain came under fire after only releasing his tax returns for 2006 and 2007 — and not his wife's, who was the higher earner. The Obama campaign called for McCain to make his wife's tax returns publicly available, and after much public outcry, she relented and released her 2006 returns.