20 Smart Things to Do With Your Tax Refund
Use your tax refund wisely.
cabania / Shutterstock.com
A tax refund just might be the biggest annual "bonus check" you'll get this year. Before that money starts burning a hole in your pocket, it's important to come up with a plan for how to spend it.
Whether you decide to splurge on an unforgettable experience, take care of some long-overdue home renovations or invest in the future, your tax refund is an opportunity to do something smart with your money.
Click through to see the best ways to spend your tax refund.
1/20
Rido / Shutterstock.com
Buy Stocks
Index funds might not be the most exciting investments. But, they produce consistent returns and charge low fees, facts that make them one of the safest investment ideas. With an initial investment of $3,000, you can buy into the Vanguard 500 Index Fund, which has holdings in some of the world's biggest companies, including Apple, Microsoft and Johnson & Johnson.
This fund has had a relatively modest return of about 8.37 percent over the last decade. Take a $3,000 tax refund and invest it in this fund each year for 30 years, and an 8 percent return will leave you with more than $370,000. If the market returns closer to its historical average of 10 percent over the next 30 years, your haul will jump to over $545,000.
Invest on a Budget: 6 Small Investment Ideas When You Have Less Than $500
2/20
Dima Sidelnikov / Shutterstock.com
Open a 529 Plan
Use your tax refund to start building a college education fund for your child by investing in a 529 plan. With this plan, you can also qualify for special tax benefits.
Contributions are not tax-deductible, but they are tax-deferred as long as the money remains in the account. And you can take tax-free distributions during your child's college years as long as you use the money for qualified higher-education expenses.
3/20
lenetstan / Shutterstock.com
Spruce Up Your Home
Tax refunds can vary, from relatively big to awfully small. Fortunately, you can give your home's value a major boost for relatively little money. Here are some inexpensive but high-impact ways to liven up your living space:
– Under $100: Give your interior rooms a fresh coat of paint.
– Under $200: Replace your old kitchen and bath fixtures with shiny, new ones.
– Under $300: Replace the lighting in dark spaces with bright and efficient light fixtures.
– Under $400: Replace bathroom laminate floors with tile.
– Under $700: Add major curb appeal with fresh outdoor landscaping.
4/20
Steven Frame / Shutterstock.com
Pad Your Emergency Fund
Last fall, a GOBankingRates survey found that 57 percent of Americans have less than $1,000 in savings. If you lack an emergency fund, use your tax refund to start one. Many experts recommend saving at least three to six months' worth of living expenses.
That might seem like a daunting goal, but putting your tax refund right into an emergency fund will give your savings a major boost. Plus, it provides some much-needed peace of mind.
5/20
Aaban / Shutterstock.com
Fund an IRA
If your retirement savings efforts are lagging, earmark this year's refund for a traditional IRA. Not only will contributing to an IRA get you a sweet tax deduction, but you'll also make significant strides toward your retirement goals.
If you are in a lower tax bracket, you might consider contributing to a Roth IRA instead. You won't see the same savings on next year's taxes, but you will reap the benefits in retirement, when you can withdraw funds tax-free.
6/20
wavebreakmedia / Shutterstock.com
Pay Down Debt
Using your tax refund to help pay down debt can remove a huge weight from your shoulders and save you money in additional interest fees. It can also increase your net worth and improve your cash flow, which will help you reach other important financial goals.
7/20
Rawpixel.com / Shutterstock.com
Donate to Charity
Making a donation to charity lets you give to those in need or help a cause near and dear to your heart. And you might get a tax benefit, as well. Donations to qualifying charities are tax-deductible, which can help you cut next year's tax bill.
8/20
Ivanko80 / Shutterstock.com
Get Something You Want
If you're already a super saver, don't have any debt and feel confident with your investments, go ahead and splurge on something you really want — you deserve it. We all need that extra cookie or slice of pizza now and then, and treating yourself to a small spending splurge can give you relief from living on a budget. Just make sure you don't go overboard.
9/20
BlueSkyImage / Shutterstock.com
Buy a Car
Do you have your heart set on a new car? Use your tax refund as a down payment on the car of your dreams.
Car prices are on the rise, according to analysts at Kelley Blue Book. If you need to save a little money, it might be time to shop for a used car instead of buying something new.
10/20
baranq / Shutterstock.com
Go on Vacation
Spending a tax refund on some rest and relaxation is actually a smart investment in your mental and physical health. Time away from work and the worries of everyday life might help you alleviate stress, improve productivity and sleep better. Just make sure you stick to a travel budget — you don't want to cancel out all that relaxation with a huge credit card bill when you get home.
11/20
Monkey Business Images / Shutterstock.com
Take a Class
Your refund probably won't be big enough to pay for full-time schooling, but you might be able to take a class or two. Whether it's studying a subject that can help you get ahead at work, or delving into something impractical but enjoyable — such as a dance or art class — use your tax refund to broaden your horizons.
12/20
nd3000 / Shutterstock.com
Get in Shape
If your goal is to get in shape this year, use your tax refund to start out on the right foot. You can join a gym, sign up for a specific workout program or even hire a personal trainer.
13/20
Valeri Potapova / Shutterstock.com
Open a Health Savings Account
If you have a high-deductible health plan, a health savings account (HSA) can help you save money and pay for out-of-pocket medical expenses. Contributions are tax-deductible and can be withdrawn tax-free to pay for things such as health insurance deductibles, co-payments and bills not covered by insurance, such as vision and dental care. Plus, any money you earn on interest or investment gains compounds tax-free inside the account.
14/20
marvent / Shutterstock.com
Invest in Someone Else
Use your tax refund to invest in a microloan, which helps people around the world start small businesses. You put up the money and receive interest and repayment of the loan once it has matured.
Because the risk of default is higher with a microloan, it typically commands a higher-than-average interest rate. That makes the loans attractive to some investors who don't mind taking on a little risk.
15/20
DenisFilm / Shutterstock.com
Hire a Career Coach
If you've been feeling stuck in a rut at work, use your tax refund to hire a career coach. Such an individual can help you:
– Transition to a new field of work
– Evaluate your current skills and find areas that need improvement
– Build confidence and teach you how to ask for a raise
– Create a resume that stands out from the crowd
– Prepare for interviews
– Set goals
In short, a career coach can help you raise your career game in 2018.
16/20
Tatiana Chekryzhova / Shutterstock.com
Get Something You Need
Does your car need new tires? Are you long overdue for a dentist appointment? Is it time to freshen up your cut and color? Use your tax refund to take care of something you've been putting off for far too long.
17/20
bikeriderlondon / Shutterstock.com
Start a Hobby
Whether it's crafting, growing a garden or playing golf, hobbies can be expensive. Consider putting your refund toward starting a new hobby or doing something that will help you take your skills to the next level.
18/20
Iakov Filimonov / Shutterstock.com
Pay It Forward
Use your tax refund to do a little good in the world. Secretly pay the bill for a family with small kids. Or, surprise your elderly neighbor with a gift card to a nearby grocery store. You can even treat everyone in line at the coffee shop to a cup of java.
These small acts of kindness brighten everyone's day — including yours — and can truly change someone's life.
19/20
Studio ART / Shutterstock.com
Make an Extra Mortgage Payment
Take that tax refund and make an extra payment toward your home mortgage. You'll pay the balance of the loan down faster and save on interest payments, which can add up to thousands of dollars over time.
20/20
Olesia Bilkei / Shutterstock.com
Enrich Your Child's Life
The average cost of summer day camp is a whopping $304 a week, according to the American Camp Association. That cost is unaffordable for many families, but a tax refund might give you the financial boost needed to pay for camp while also giving your child the experience of a lifetime. Also, some camps and enrichment programs are tax-deductible, which means you can save even more when filing taxes next year.
Up Next: Here's the No. 1 Thing Americans Do With Their Tax Refund, According to New Survey
About the Author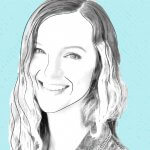 Morgan Quinn is an experienced personal finance writer and her work has appeared on WSJ.com, Huffington Post and Slate. She is also the former Managing Editor of Mint.com.