The One State That Lets You Pay Your Taxes With Bitcoin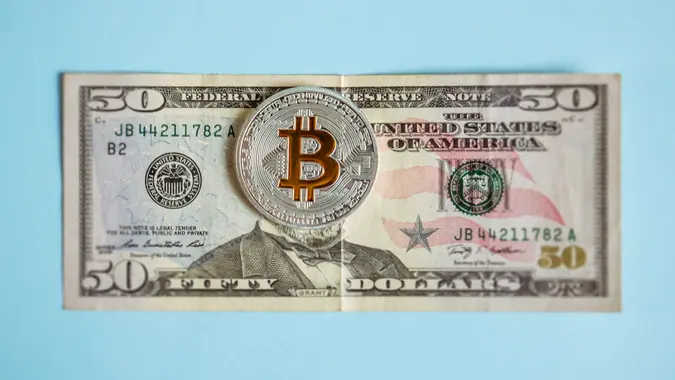 Bogdan Khmelnytskyi / Getty Images
The state of Ohio is moving to establish itself as a leader in the acceptance of cryptocurrency.
Ohio is offering businesses the option to use bitcoin to pay their tax bills.
Firms can register at OhioCrypto.com and payments in bitcoin will be routed to an Atlanta-based settlement firm to be turned into cash.
Bitcoin has had a tough couple of weeks. The digital currency's value dropped from about $6,000 to about $4,000 per bitcoin in late November. However, there's also good news for people looking for signs of cryptocurrency legitimacy: The state of Ohio will let businesses use bitcoin to pay their taxes starting next year.
Ohio Ready to Accept Bitcoin for Tax Payments
The decision to start allowing some businesses to pay taxes in bitcoin is more than just about offering an additional convenience, it's part of a strategy to establish the state as a leader in the acceptance of the new currency. The 41-year-old state treasurer Josh Mandel — who's been serving in that office since 2011 — believes that Ohio can make a statement by being the first state to set up such a program.
Businesses that might see value in using bitcoin to pay their tax bills can visit OhioCrypto.com to register for the option. From there, their tax payments will be routed to Atlanta-based BitPay to convert them to cash before they're sent to the state.
While Ohio is the first state to offer such a service, it might not reach that milestone ahead of others by much. Illinois, Georgia and Arizona are all considering similar moves, but the bills to enact them are currently stalled in their respective state legislatures.
See: Investments That Are Slightly Less Risky Than Bitcoin
Can Cryptocurrency Find a Home in Ohio?
The desire to establish Ohio as the preeminent state for the use of cryptocurrency could be part of a strategy to attract businesses working in the burgeoning crypto and blockchain industries to the state. Already, Cleveland is making efforts to brand itself as the best city for blockchain businesses with the "Blockland initiative" that's focused on educating residents and growing blockchain related businesses in the city. The initiative includes a plan to open a 100,000-square-foot downtown campus to house and incubate the software developers they hope will consider making Cleveland their home base.
Click to keep reading about 15 industries impacted by blockchain.
We make money easy. Get weekly email updates, including expert advice to help you Live Richer™.