Top 7 Countries with Zero Income Tax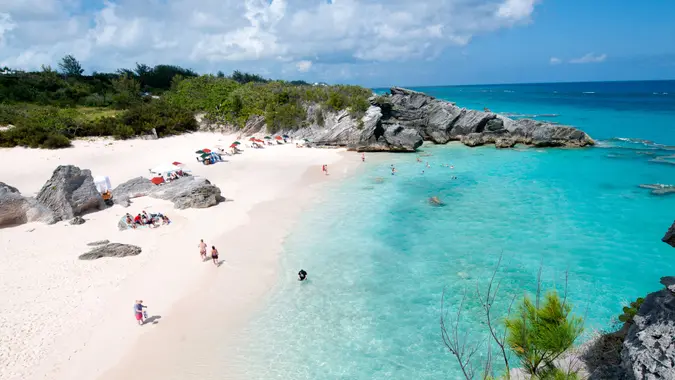 rocsprod / Getty Images/iStockphoto
Taxation systems can greatly vary from one country to another, influencing decisions on everything from personal relocation to business investments.
For those seeking countries with no personal income tax, several options exist worldwide. Let's dive into seven nations where residents are not taxed on their income:
1. Bermuda
Famous for its pink-sand beaches and turquoise waters, Bermuda also holds the distinction of having no value-added tax (VAT), sales tax, or value-added tax. The government, instead, derives its revenue from customs duties, payroll taxes, and other indirect taxes.
2. Monaco
Nestled on the French Riviera, this tiny, glamorous principality has long been a magnet for the wealthy, partly due to its zero personal income tax policy. However, businesses, except those that earn over 75% of their revenue outside of Monaco, are subject to a 33.33% tax on profits.
3. Cayman Islands
A major global tax haven, the Cayman Islands boasts no direct taxes. This includes no inheritance tax, value-added tax, or capital gains tax. The government generates revenue through trade tariffs, work permit fees, and financial sector taxes.
4. Bahamas
With an economy heavily reliant on tourism and offshore banking, the Bahamas does not levy a personal income tax on its residents. It also doesn't impose inheritance, capital gains, or value-added taxes. Instead, a value-added tax (VAT) on certain goods and services is in place.
5. United Arab Emirates (UAE)
With its booming economy, modern infrastructure, and high living standards, the UAE is an attractive destination for many expatriates. Part of this allure is the zero personal income tax, although there is a corporate tax imposed on foreign banks and oil companies.
6. Qatar
Another Gulf state with vast hydrocarbon wealth, Qatar provides residents with several tax advantages, including no personal income tax. However, like the UAE, it imposes corporate taxes on foreign companies in certain sectors.
7. Oman
Oman is among the Gulf states that don't impose personal income tax on individuals. The state's revenues predominantly come from the oil and gas sector, although efforts are ongoing to diversify its economy and reduce dependence on oil.
While the idea of zero income tax is appealing, potential expatriates should consider other aspects such as the cost of living, indirect taxes, and the overall quality of life. Additionally, businesses and individuals should always consult with tax professionals to fully understand the implications of relocating to a tax haven.
Editor's note: This article was produced via automated technology and then fine-tuned and verified for accuracy by a member of GOBankingRates' editorial team.
More From GOBankingRates