Are Bank Overdraft Fees on the Verge of Extinction?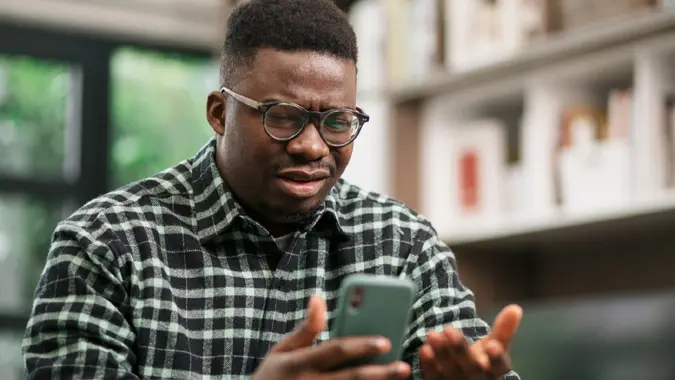 Ivan Pantic / iStock.com
Recently, banks have come under increased scrutiny for their practice of charging overdraft fees, as critics voice concerns about their fairness and impact on vulnerable customers. These fees are triggered when a bank account balance falls below zero due to insufficient funds.
The financial industry has generated significant revenue from overdraft fees, which earned banks $15.5 billion a few years ago. Despite a pull-back in charging these fees, banks still earned $9.9 billion in 2022 from them, according to The New York Times.
Overdraft fees disproportionately affect low-income individuals, often ensnaring them in a cycle of debt. A typical overdraft fee is around $15, and financially vulnerable households may not have any choice but to intentionally overdraft their accounts multiple times a month to cover expenses.
In response to mounting criticism, some banks have lowered or even eliminated overdraft fees. Banks including Citi, Ally Bank, and Capital One have eliminated overdraft fees altogether, and other banks are likely to follow this trend or decrease their fees to remain competitive.
The rise of fintech firms further adds to the changing landscape, as these innovative digital platforms usually offer fee-free or low-cost alternatives to traditional banks, providing customers with more accessible and affordable financial services.
Regulators, including the Consumer Financial Protection Bureau, are looking more closely at bank fees and working on revising overdraft rules.
If you want to avoid overdraft fees, consider:
Switching to a bank that does not charge overdraft fees
Connecting a savings account to your checking account to provide overdraft protection without fees
Switching to an account type that rejects payments (instead of allowing overdrafts) to avoid potential fees
s
Increased competition and regulation are prompting traditional banks to reevaluate their fee structures and adopt more customer-friendly practices. Public discourse and regulatory intervention will continue to shape the future of overdraft fees, ensuring fairer and more equitable banking practices.
More From GOBankingRates