Best Banks in North Carolina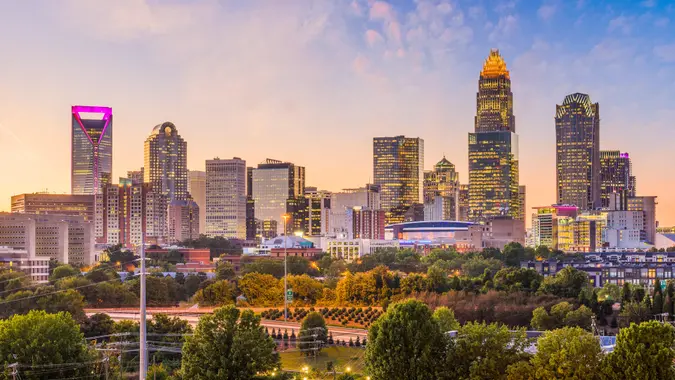 Sean Pavone / Getty Images/iStockphoto
North Carolina boasts a growing population and a flourishing economy. National and major regional banks serve both individual and business customers. A resident searching for banking services in Raleigh, Charlotte or any other city in North Carolina has dozens of options available. 
Choosing the right bank involves matching individual needs to the financial institution's strengths, whether that means low fees, convenient checking, physical branch availability, or readily available and helpful customer service. The new era of digital banking also means customers researching banks may want to consider online platforms, which vary in their features and ease of use. 
GOBankingRates has identified the Top 100 Banks Leading the U.S. in 2022 based on a few key metrics, including:
Availability (number of bank locations)
Total assets
Checking account annual fee
Customer service products offered
Savings account APY
Bauer rating
Services and products offered
Here are some of the best banks in North Carolina based on these metrics.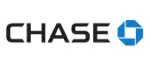 Chase
Why it stands out:
The largest national bank when measured by total assets,
Chase
is the commercial and consumer banking arm of New York-based financial services firm JPMorgan Chase & Co., which holds $2.6 trillion in operations and assets. The company began its retail banking operation in North Carolina in 2019, swiftly building a statewide network of branches and ATMs in the years that followed. Chase is a good choice for customers looking for a full-service bank with a nationwide branch system.
Pros:
Customer service line, which operates 24/7
Wide range of products and services, including commercial and wealth management
Mobile platform offering Zelle person-to-person payments and other conveniences
Overdraft protection that eliminates overdraft fees on checks
Cons:
Interest rates on Chase savings accounts and CDs are on the low side
Checking account monthly fees as high as $25
Not engaging in overdraft protection will cost you, as overdraft fees are steep
What to look for:
Chase is a multinational bank favored by customers looking for broad scope and stability in their banking partner. An account with Chase gives customers easy access to the bank's popular line of credit cards. The bank also provides a wide range of loan products, including mortgages, auto loans and insurance services.
READ OUR FULL REVIEW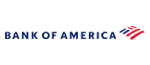 Bank of America
Why it stands out: 
Headquartered in Charlotte, the country's second-largest bank, Bank of America has 77 branches throughout its home state of North Carolina. Like Chase, Bank of America has a Bauer Rating of 5 and has expanded through several big mergers over the years, branching into new communities in the Tar Heel State.
Pros:
Large network of ATMs and physical branches in North Carolina
"Keep the Change" automatic savings program that rounds up and saves debit card purchases
Mobile and online platforms with robust security features, including a personal photo on the debit card
Self-directed brokerage accounts available through Merrill Edge
Cons:
Low interest paid on savings accounts, typical of a big bank
A confusing system of overdraft and monthly fees that can be costly
No high-yield savings accounts are available
What to look for: 
Bank of America has tailored its SafeBalance checking account for students under 25, who can avoid fees and overdraft charges. Advantage Plus Checking waives a $12 fee for one direct deposit of $250 or more or a balance above $1,500. Advantage Relationship accounts earn interest but require a $10,000 balance in eligible linked accounts to avoid its $25 fee.
READ OUR FULL REVIEW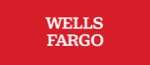 Wells Fargo
Why it stands out:
Wells Fargo, the third-largest bank in the country in terms of assets ($1.8 trillion), has a strong presence in North Carolina with over 230 branches. In 2008, the California-based bank acquired Wachovia in one of history's largest bank mergers. The merger allowed Wells Fargo to gain a broader foothold in North Carolina, where Wachovia had been based.
Pros:
Branches throughout North Carolina
A full suite of financial services available, including standard savings and checking, retirement accounts, credit cards, certificates of deposit and brokerage services
Wide range of consumer and business loans
Personal financial advisors to consult with customers on their money issues and savings goals
Cons:
Low interest on its savings accounts
Hefty overdraft fees that can quickly run a low-balance checking account into the red
A $2,500 minimum set on certificates of deposit, putting them out of reach for some low-income savers
What to look for: 
Wells Fargo offers Clear Access Banking as a free, fee-less account for anyone 24 years of age or younger. Teens as young as 13 can open these accounts with an adult sponsor. For young adults, the Everyday Checking account waives a $10 fee for a $500 balance or $500 in direct deposits. No fees are charged for account holders 24 or younger.
READ OUR FULL REVIEW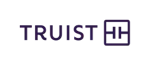 Truist Bank
Why it stands out: 
Banking customers who want to "bank local" typically turn to Truist Bank, a regional bank that's headquartered in Charlotte -- the result of the merger between BB&T and SunTrust. In 2022, Truist has over 200 branches and ATMs throughout the Tar Heel State.
Pros:
A good variety of checking accounts tailored to customers with different financial and life profiles
Accounts geared to students, seniors, and employees of certain companies who have joined the bank's BB&T@Work checking plan
Health savings accounts, with which depositors can save tax-exempt money for medical expenses
Cons:
Relatively low interest on its savings accounts
Steep overdraft fees
Maintenance fees on the checking accounts can also get expensive if they aren't carefully monitored for the required minimum balances
What to look for: 
Truist checking offerings include the Fundamentals account, with a low minimum of $50 and a flat fee of $5 a month. The fee is waived for Bright accounts as long as the customer keeps a $1,500 average balance or direct deposits of at least $500 a month.
READ OUR FULL REVIEW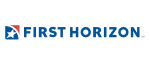 First Horizon Bank
Why it stands out: 
Tennessee-based First Horizon Bank is a regional financial institution with 92 branches across North Carolina. Like Truist, First Horizon has a Bauer Rating of 4 and offers a full range of banking products and services to its customers.
Pros:
One of the industry's more user-friendly account platforms
The app offers budgeting, financial planning services, money transfer, bill pay and mobile deposit
Four varieties of no-fee credit cards, which a holder can link to a checking account to protect against overdrafts
Cons:
First Horizon sets different conditions on waiving monthly checking account fees, making the whole process of choosing an account challenging
What to look for: 
SmartView Checking, First Horizon's middle-tier account, charges a $15 monthly fee that is waived for a combined minimum $25,000 balance in savings, checking, IRA and money market accounts. When these conditions are met, bonus interest is paid to the checking account.
READ OUR FULL REVIEW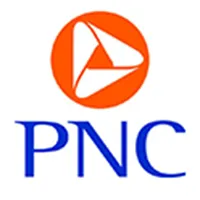 PNC Bank
Why it stands out: 
PNC is a big bank that originated in the merger of two Pennsylvania companies, Pittsburgh National and Provident National. The sixth-largest bank in the country in terms of assets, PNC has a Bauer Rating of 4. In 2022, there are 113 PNC branches throughout the Tar Heel State.
Pros:
Out of network ATM fees can be waived
Cash back up to 5% offered on some debit card transactions
PNC Pay on Android devices offered as an alternative to debit and credit cards
Cons:
Smaller network of ATMs compared to big national banks
High overdraft fees
What to look for: 
PNC boasts Virtual Wallet, a standout banking app that clarifies balances and activity across all accounts. Users can hit Low Cash Mode, which allows them to choose or return payment on some transactions and gives a 24-hour grace period to get negative balances back to black before an overdraft fee kicks in.
READ OUR FULL REVIEW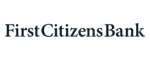 First Citizens Bank
Why it stands out: 
Raleigh-based First Citizens Bank is a subsidiary of First Citizens BancShares Inc., which merged with CIT Group in January 2022, making it the largest family-owned bank in the country. With a Bauer Rating of 5, First Citizens Bank is highly accessible, with over 500 locations across the Tar Heel State.
Pros:
Broad geographic presence across North Carolina
Full range of banking services, including business loans and wealth management
Community association banking, equipment and vendor financing
Community reinvestment programs serving low- and moderate-income borrowers through small business lending and affordable housing
Cons:
Relatively low rates of interest on its savings accounts
The bank also charges fees when checking balances don't meet minimums, which can be avoided in higher service tiers
What to look for: 
First-Citizens' merger with CIT allows it to offer significantly higher savings rates to digital-only customers.
READ OUR FULL REVIEW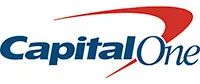 Capital One Bank
Why it stands out: 
A banking offshoot of card issuer Capital One Financial Corp., Capital One Bank offers a full-service financial experience that includes physical branches in some cities, a strong digital presence and services that go beyond basic bank accounts. This Virginia-based bank has a Bauer Rating of 4 and while there aren't any Capital One Cafés
or bank branches in the Tar Heel State, Capital One Bank does offer several fee-free Allpoint and MoneyPass ATMs throughout the Raleigh-Durham area.
Pros:
No fees charged on checking or savings accounts
Rates paid on savings accounts and CDs are competitive
The bank gets good ratings for its mobile app
An intriguing chain of Capital One Café branches offering a space to unwind, bank and enjoy crafted food and beverages
Cons:
Expanding but still limited physical presence
What to look for: 
Capital One's 360 Checking allows full-service mobile banking and eliminates overdraft fees. Users can instantly lock and unlock their linked debit cards through the mobile site in case of loss or theft. The Capital One Shopping tool can be used to get instant savings on online purchases.
READ OUR FULL REVIEW
Choosing the Right North Carolina Bank
North Carolina is one of the country's most important banking centers in the U.S., with Charlotte serving as the country's second-largest financial center after New York City. While everyone's banking needs vary, customers have several personal and commercial banking options to consider in the Tar Heel State.
Best Banks By Region
Rates are subject to change; unless otherwise noted, rates are updated periodically. All other information on accounts is accurate as of May 17, 2022.
GOBankingRates is a personal finance and consumer interest rate website owned by ConsumerTrack Inc., an online marketing company serving top-tier banks, credit unions and other financial services organizations. Some companies mentioned in this article might be clients of ConsumerTrack Inc., which serves more than 100 national, local and online financial institutions. Rankings and roundups are completely objective, and no institution, client or otherwise, paid for inclusion or specific placement. Any opinions, analyses, reviews or recommendations expressed in this article are those of the author alone and have not been reviewed, approved or otherwise endorsed by the companies included in the article. All fees and rates are subject to change at the issuers' discretion. Some interest rates might be short-term or promotional offers only, and it is possible additional terms and conditions must be met to obtain the interest rates listed. Rates and availability might vary by region. Verify terms and conditions before opening an account.
GOBankingRates bases its assessment of "best" and "top" products on the above-stated parameters to create a baseline for comparison. This assessment is an approximation of "best" and "top" designed to help consumers find products that might be appropriate for them. There could be other options available as well. Consumers should consider various options appropriate for their circumstances.
To discover the Top 100 Best Banks, GOBankingRates looked at all institutions with available published data (National, Regional, Local, and Online) from the 2022 Best Banks categories as well as all Credit Unions with over $1 billion in total assets and accessible to a wide audience. GOBankingRates looked at the following factors: (1) total assets as sourced from the FDIC and NCUA; (2) number of branch locations as sourced from the FDIC and NCUA; (3) checking account annual fee; (4) savings account APY rate; (5) 12-month CD APY rate; (6) customer service products offered (24/7 customer service and live chat with a human); (7) Bauer rating (out of 5 stars); (8) products/services offered (auto loans, mortgage loans, credit cards, investment services, and insurance); and (9) the average mobile app rating between the android and apple stores. All factors were then scored and combined, with the lowest score being best. Factors (1) and (4) were weighted 1.5 times in final scoring, factor (2) was weighted 2 times, factor (6) was weighted 0.5 times, and factor (8) was weighted 2.5 times. For all Savings and Checking Account data only the basic accounts/products offered at each institution was analyzed. Rates and fees subject to change.
Editorial Note: This content is not provided by any entity covered in this article. Any opinions, analyses, reviews, ratings or recommendations expressed in this article are those of the author alone and have not been reviewed, approved or otherwise endorsed by any entity named in this article.