Foreign Transaction Fee: What Is It and How To Avoid Them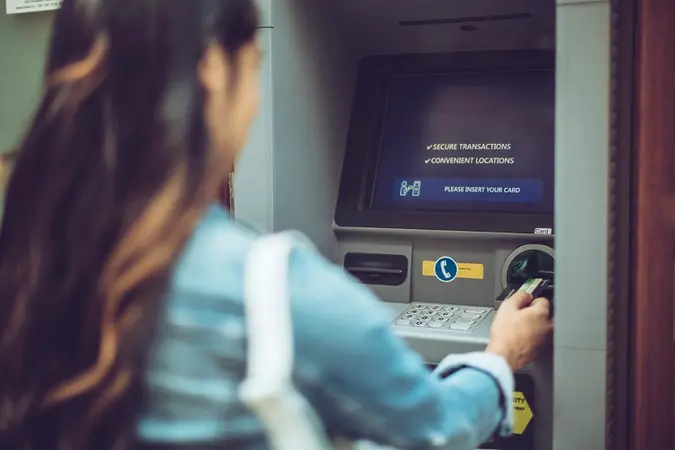 Whether an experienced international traveler or a first-timer, managing spending while traveling abroad can be challenging.
A foreign transaction fee, typically 1% to 3%, is charged to bank cardholders when purchasing items in a foreign country or using overseas ATMs. It's much easier these days to access and manage money while traveling the world, but how do international travelers avoid paying foreign transaction fees on the things they purchase? Continue reading to find out more about foreign transaction fees and how to avoid them.  
What Are Foreign Transaction Fees?
Typically, financial institutions charge foreign transaction fees when travelers use credit and debit cards to purchase goods and services in a foreign currency in foreign countries. Customers can also be charged foreign transaction fees for making online purchases from foreign vendors who process transactions in their local currency. 
Several types of transactions are subject to foreign transaction fees, such as purchases made at restaurants, stores or other vendors outside of the U.S. Be wary of tourist traps that offer the option for foreign travelers to be charged for purchases in their home currency. In these cases, foreign currency conversion rates are usually worse than if the purchase is processed in the local currency.
Why Am I Being Charged a Foreign Transaction Fee? 
Non-U.S. merchants apply foreign transaction fees to credit and debit cards, and bank card issuers usually charge between 1% and 5% of the amount of the purchase. Foreign transaction fees vary based on the bank's terms and conditions and the type of credit or debit card used.
Upgrade Your Checking Account
How Much Does Visa Charge for Foreign Transactions?
Visa charges a 1% fee for each foreign transaction. Mastercard also charges a 1% fee, while other companies, such as American Express and Discover may charge international fees in addition to foreign transaction fees.
Consumers usually see foreign transaction fees on their billing statements listed as separate charges. Typical fees charged when traveling abroad are international ATM fees, currency conversion fees and home banking fees.
How Can I Avoid Foreign Transaction Fees?
Before taking off, travelers should consider these travel tips when using credit or debit cards while traveling overseas to avoid paying more than they intended. International or foreign transaction fees can add up quickly.
Choose and use the right credit or debit card.
Set up a travel alert with the bank before traveling to inform them of the travel country destination.
Ask about partner banks in the destination countries that can help save money on foreign transaction ATM fees.
Open a free checking account with a bank that does not charge foreign transaction fees.
Will I Be Charged a Foreign Transaction Fee?
In the event of a stolen or lost wallet, have a backup plan and take the following measures to still have access to money and avoid foreign transaction fees at the same time:
Carry at least $100 in cash.
Carry both a credit card and a debit card.
Leave one card at the lodging space in case the other one is lost or stolen.
Credit Cards With No Foreign Transaction Fees
Using credit cards with no foreign transaction fees is the safest and easiest strategy when making purchases abroad. These cards can be used while shopping internationally, whether in a foreign country or online on a foreign merchant's website. A bonus is finding a card that offers rewards that customers can use for future travel or making everyday purchases. 
Upgrade Your Checking Account
When shopping around for a credit card to use while traveling, here are five cards that don't charge foreign transaction fees:
In addition to having no foreign transaction fees, these cards offer other perks as well. For example, Discover it Miles gives cardholders an unlimited match of all travel miles earned at the end of the first year. Discover it Balance Transfer offers an unlimited cash-back match. And Capital One's VentureOne Rewards Credit Card offers a $0 annual fee and 20,000 introductory bonus miles.
Final Take
Using credit and debit cards with no foreign transaction fees is a huge advantage when traveling abroad. Travelers can be assured that even if their card or information is lost, stolen or copied, reporting the fraud is easy, and cardholders can usually recoup their stolen funds rather quickly. 
To be safe and avoid costly foreign transaction fees, foreign travelers should get a checking account with no fees and find out which ATMs charge foreign transaction fees at the travel destination before their journey begins. Overall, the best bet is to verify fees before traveling and using international ATMs.
Rates and fees are accurate as of June 29, 2022.
Our in-house research team and on-site financial experts work together to create content that's accurate, impartial, and up to date. We fact-check every single statistic, quote and fact using trusted primary resources to make sure the information we provide is correct. You can learn more about GOBankingRates' processes and standards in our editorial policy.