How Long Does It Take to Have a Payment Post Online to Your Bank
Learn about different processing times that determine when your payment will post online.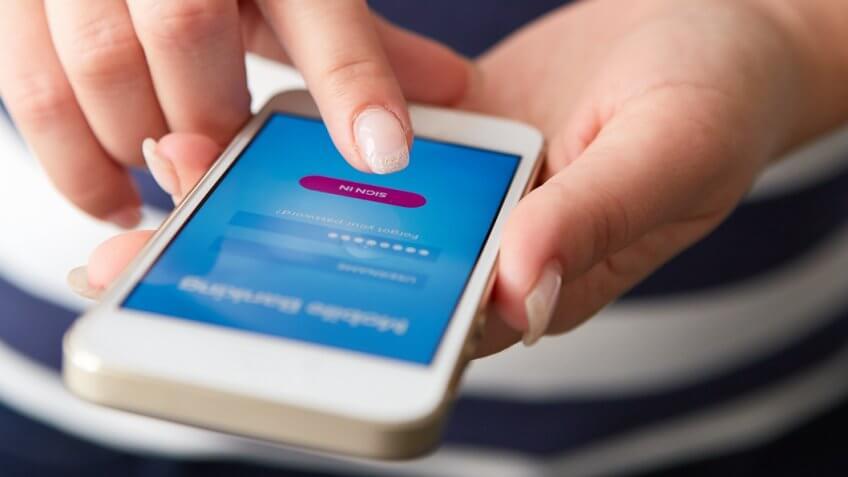 Rostislav_Sedlacek / Shutterstock.com
The amount of time for a payment to post to your account varies by financial institution. Although most banks follow a generalized time frame, there are several factors to consider. Here are just a few things to think about as you move forward with bill paying, making deposits and managing your online account.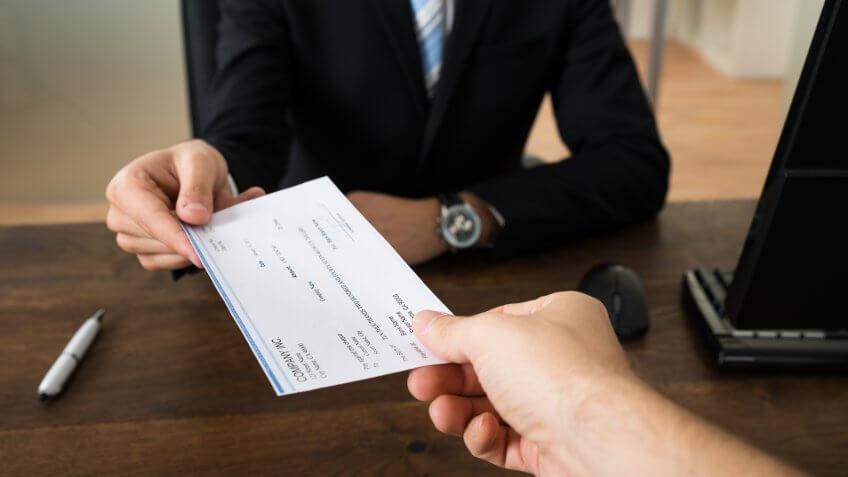 Andrey_Popov / Shutterstock.com
How Long Does It Take for a Check to Deposit?
If you make an in-person check deposit into your bank account, you should have immediate proof that funds were posted with your paper deposit slip. The same goes for making a payment toward your mortgage, car payment or other types of revolving account.
Find Out: This Is How Long It Takes for a Check to Clear at Your Bank
Checking online to view a deposit post and other transactions is a quick way to manage what is being paid and when. If your recent deposit doesn't appear right away online, consider the following:
The current balance versus available balance are calculated differently.
Deposits or payments might not appear online until the end of business day or after midnight of the current business day.
A payment might not appear on your recent transaction list, but your balance shows the amount has been deducted from your available balance.
If the payment was made from an ATM, funds might not be available immediately.
There were insufficient funds to cover the payment and additional fees have since accrued.
If you're wondering "How long does it take for a check to clear?" it will depend on your bank and how they process the payment. Using online bill pay services to view your transactions is a easy way to track and stay on top of your payments and finances.
Related: How to Cash a Check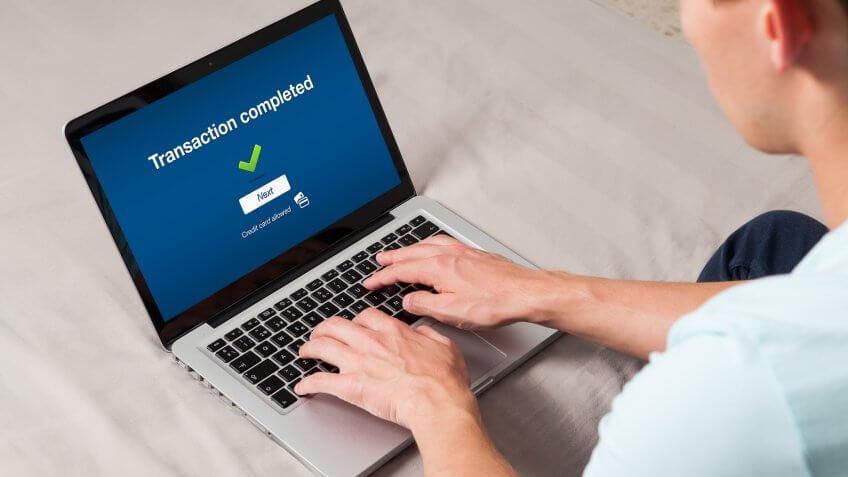 David M G / Shutterstock.com
How Long Does It Take For a Payment to Clear?
Checking the different processing times before you contact customer service is recommended before pursuing a non-reported or non-posted payment. Here are several points to consider:
Retailers and Institutions
If you're making a payment to a credit card company from your bank checking account, it can take up to five days for the funds to be withdrawn. In some cases, there might be a hold on the full amount by displaying a smaller amount in its place. This is used to secure and validate the account before the total amount is withdrawn. If you see a smaller online payment being made initially, check back after three business days to see if the full payment amount has been deducted.
Money Transfers
If you're making a payment on a bill and are transferring money from another account to do it, expect a short delay. If the account is with the same banking institution, the payment can appear within minutes online. If you're using a separate bank or account, it could take up to three to five business days.
Deposit Types
If you need to make your mortgage payment quickly, the fastest processing time would be a cash deposit from your account balance or an automatic withdrawal from the bank where your mortgage is held. Another option, according to the Consumer Financial Protection Bureau, would be a demand draft or telephone check handled by a bank representative. These transactions should appear online within minutes. In many cases, you can expect a three- to 14-day processing delay if you're making a payment with one of the following:
A personal check
An electronic check
A money order or cashier's check from another financial institution
A credit card
It can take over 24 hours for your bank to process the transactions and for the deposit process to be completed. Banks often refer to instant deposits as memo-posts or pending transactions. This information is recorded in your account as a deposit or payment and is pending until funds are secured. Once available, they are considered a hard post and are permanently recorded in your account, appearing online as a complete transaction.
See Also: How to Deposit Cash to an Online Bank Account
Credit Card Company Policies
If you're making a credit card payment from your checking account, it might take up to 48 hours for funds to withdraw from your current balance. Each credit card company has different policies regarding when and how an online payment is processed. If your credit card also acts as a debit card, the payment might show the current balance change almost as soon as the payment is made.