5 Things To Consider Before Choosing a Credit Union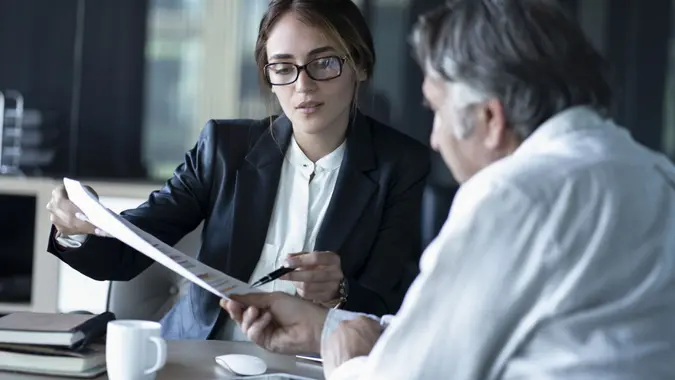 seb_ra / Getty Images/iStockphoto
Are you fed up with your current bank? Do you need an auto loan or new bank account, but you don't know where to go? Unless you live in a one-horse town, there is probably a bank on every corner, and if you are not too picky you might choose any random bank and complete an application.
However, not all financial institutions are created equal, and a bank is not your only option. Regardless of whether you are applying for a mortgage, a credit card or opening a savings account, consider the benefits of choosing a credit union.
Membership for Local Credit Unions
There is a common misconception about credit union regarding membership fields. According to Jenn Cloud, a spokesperson for Vantage Credit Union, many believe that credit unions are an "exclusive club that requires you to be a part of a union or work in a certain field."
Yes, local credit unions have eligibility requirements, but qualifying for membership might be easier than you think. While a credit union's membership might be open to people who work at a specific company or within a specific field, the financial institution might also extend an invitation to anyone who works, attends school or lives in the same area as the credit union. Additionally, membership might be available to you if a relative of yours is an existing member.
Benefits of Credit Unions
But, why choose a credit union over a bank? These financial institutions achieve the same purpose. You can apply for loans, open accounts and obtain a credit card with both. However, there are clear benefits of credit unions.
Unlike a bank — which is controlled by shareholders — a credit union is owned by its members. With this said, all members have a say in how the credit union operates. As a not-for-profit organization, local credit unions exist to serve their members. The money a credit union earns from the interest it receives on loans and credit cards is not paid to outside shareholders. Thus, credit unions can afford to offer lower interest rates on mortgages, auto loans, personal loans and credit cards, while raising interest rates on deposit products.
The question remains: How do you go about choosing a credit union?
Choosing a Credit Union: 5 Questions To Ask
Although credit unions share a common goal, they vary across the board. Perhaps you are eligible for membership at two or three credit unions and you can't decide where to apply. In looking for the best credit unions, ask yourself these five questions.
1. Can I qualify for membership?
It's easy to check a local credit union's membership requirements, as most credit unions include this information on their websites. Or you can stop by a local credit union branch or call its member service number to see if you are eligible for membership. A representative will ask you a series of questions to determine if you are eligible, such as:
Who is your employer and where?
What is your field of work?
Do you live in the same city as the credit union?
Which schools have you attended?
The requirements are specific, but not overly strict. Eligibility requirements can vary. If you are unable to join a particular credit union, simply apply with another.
2. How accessible are the automated teller machines (ATMs)?
Some credit unions are small and only have one branch. This is not a huge problem if you work or live near the branch. But if there is some distance between you and the branch, you might have to drive far to deposit your checks and withdraw cash — eating away at your savings.
Some small credit unions are part of a network of ATMs, and you don't need to visit the actual location to conduct simple transactions. Find out the locations of all in-network ATMs in your area. Decide whether these locations are convenient, and check whether there is a fee to access these machines.
3. What are the current interest rates?
If you are applying for a mortgage or auto loan and are thinking about using a credit union, contact multiple credit unions to compare rates. When compared to banks, credit unions typically have better rates.
Still, it pays to compare rates among different credit unions to ensure that you receive the best rates possible. Request a no-obligation quote, and based on your credit score, a representative can determine the interest rate you're eligible for. Comparison shopping also works to your advantage if you're opening a savings account or a certificate of deposit. Some credit unions will even offer interest rate matching services on deposit or loan services — so don't be afraid to ask!
4. Does the credit union offer any perks?
The best credit unions will offer a few incentives. This might include free overdraft protection, free checking, free financial workshops and discounts on entertainment. Some credit unions even allow payment holidays.
5. Does the credit union have online account management?
Big banks have plenty of resources, thus they're able to offer their customers numerous online features. Because credit unions are smaller, online banking services are sometimes limited. Even so, many credit unions now offer online solutions to meet the needs of their members.
When choosing a credit union, inquire about the availability of online services. Can you check your account, pay your bill and apply for additional services online? Likewise, consider whether the credit union has an app that lets you monitor your account from your mobile device.
More From GOBankingRates
Cynthia Measom contributed to the reporting for this article.