These Are the Top 3 Best Banks and Credit Unions to Follow on Social Media Today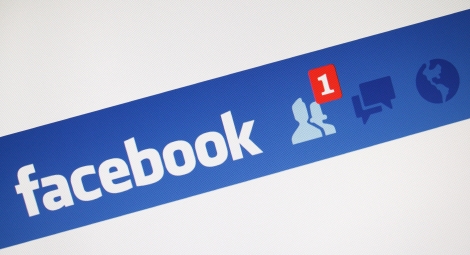 The social media platform has firmly rooted itself in the lives of consumers today. Americans are entrenched in various social media communities from LinkedIn, Instagram and YouTube, to the two behemoths of them all — Facebook and Twitter. Most communications are now conducted on a social level and it was only time until banks and social media bridged together to for a more personal banking experience.
Banks and Social Media
According to a 2011 Accenture report on social media banking, 90 percent of financial services organizations created a fund expressly devoted to their social media efforts. Banks and social media have come together for a variety of reasons, including broadening their communities, branding and heightening satisfaction by being more accessible to their customers.
These factors make the concept of banks using social media benefit for all parties involved. However, like any other type of marketing, there are bank social media policy regulations that institutions must abide by. The Federal Financial Institutions Examination Council released a broad guideline that recognizes the benefits social media has in developing the relationship between customers and banks:
"Social media may more broadly distribute information to users of financial services and may help users and providers find each other and match products and services to users' needs." 
This interaction that Paradis alludes to is the guiding principle of why banks and social media have merged — to generate a more positive experience overall. Even with 60 percent of banks considering themselves novices in the social media space, according to Accenture's report, a few banks using social media are making a significant impact with their latest campaigns.
Three Best Financial Institutions Using Social Media
Unique bank social media campaigns not only call attention to the institution's brand, but also increases excitement and generates interaction between banks and customers. With this said, GoBankingRates has uncovered a few financial institutions using social media in unique and creative ways:
#1. Travis Credit Union: Giveaways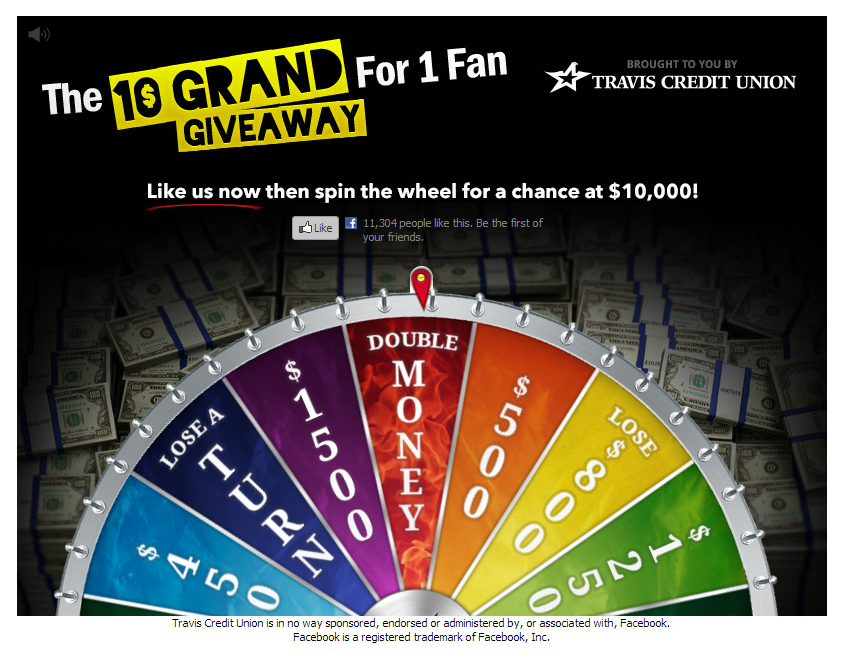 Everyone likes free money, and at the Travis Credit Union Facebook page, they've caught on. The credit union's last social media campaign gave away $500 each week for the entire promotion period, which ended in April 30.
If that wasn't a big enough prize to start following the credit union on social media, they upped the stakes with a $10,000 grand prize upon reaching 50,000 new "likes" by the end of the campaign. At that point Travis Credit Union would select one $10,000 winner at random — a lot of cash for your bank account.
#2. Central Star Credit Union: Community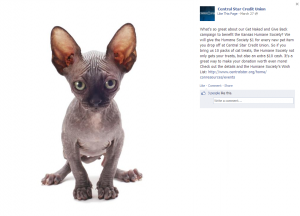 The ongoing aggravation consumers feel regarding hidden checking account costs prompted Central Star Credit Union to go bare in its latest YouTube and Facebook campaign called "Naked Checking."
The social media banking initiative reminds members they'll receive "tons of great features and none of the hidden charges and hairy fees other financial institutions sneak in."




Additionally, Central Star Credit Union's social media effort also has a complimentary effort that promotes their community. The credit union generated donations through its "Naked" campaign under the name "Get Naked and Give Back", which encouraged the public to donate pet toys, treats, beds and cleaning supplies to the Kansas Humane Society by May 30. In addition to fulfilling the Humane Society's wishlist, the credit union also contributed $1 for every item donated, up to $2,000.
#3. Citibank: Entertainment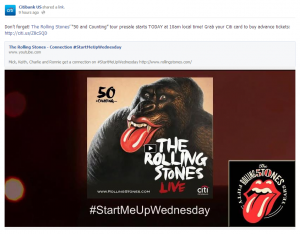 The next best thing to free money is receiving special perks. Citibank provides their customers with benefits that literally rock, like early access to popular music concerts and shows. What's so great about getting first dibs on high-profile shows? The main advantage Citibank customers gain out of pre-sale tickets is 1) ensuring they're not shut out of the event due to a sold out show, and 2) saved money on concert tickets as a result of bypassing third-party ticket mark-ups.
Citigank regularly announces which performances their customers have early-bird access to via Facebook and Twitter, like its promotion for The Rolling Stones tour and more recently, the Dave Matthews Band.
So next time you're on Facebook, Twitter or YouTube, check out the latest social media banking promotions these institutions are offering.