Where Can I Load My Cash App Card?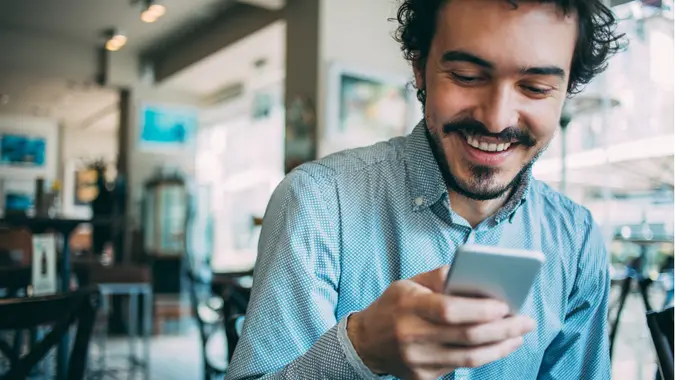 pixelfit / iStock.com
The Cash App Cash Card is a way for Cash App customers to pay in-store and online using their Cash App Balance. The Cash App Cash Card is accepted at any location that accepts Visa. Because Cash App is not a traditional bank account, users may wonder where they can add money to their Cash App Cash Card. This card is not directly connected to your personal bank account, but rather to your Cash App balance. Therefore, to use it, you have to load your Cash App account either by using another card or by making a paper money deposit at participating retailers.
Where Can You Load Your Cash App Card?
Cash App cash deposits are currently supported at these retailers:
Walmart at the Customer Service Desk and Money Centers
Walgreens
Duane Reade
7-Eleven
Family Dollar
Sheetz
KwikTrip
H-E-B
GoMart
Rite Aid
Thorntons
Dollar General
Can You Load Your Cash App Card at Your Bank or an ATM?
Unfortunately, you cannot add money to your Cash App balance by visiting a traditional bank or through a wire transfer. However, you may be able to link your bank account to your Cash App in-app by clicking on your profile and then on the "Link Bank" button.
While the Cash App Cash Card can be used to withdraw money at an ATM, you cannot use an ATM to make Cash App deposits.
How To Find the Nearest Cash App Paper Money Deposit Location
You can use the Cash App smartphone app to find the closest participating retailer. First, find the "Banking" tab on your Cash App home screen. Under the "Banking" tab, select the "Paper Money" option. The app will show you nearby locations. You can also enter an address in the search bar to find participating locations near it.
After you find the location you want, Cash App gives you the option to get directions through your preferred map app.
How To Make a Cash Deposit to Your Cash App Card
To deposit cash onto to your Cash App Cash Card, tell the cashier at a participating location that you would like to make a Cash App deposit. Show the cashier your Cash App barcode, and let them scan it. Then, give them the amount of money you would like to deposit.
Once you give the cashier the money, the funds will be automatically deposited in your Cash App account. Don't forget to keep a copy of your receipt just in case.
Sometimes a cashier may ask you to swipe your card to begin the paper deposit process. However, unlike other cards, the Cash App Cash Card can only be loaded by scanning the in-app barcode — swiping the card will not work. If the cashier is unsure what to do, you can show them instructions by pressing the "?" button on the participating location map. 
Do I Need an ID To Make a Cash Deposit?
Whether you will need an ID to make a Cash App paper money deposit depends on the policies of the participating location you visit. Some locations require ID, while others might not. If you need to know beforehand, you can call the location ahead of time and ask whether ID verification is one of their policies for Cash App paper money deposits.
Are There Fees for Cash Deposits?
Cash App's standard fee for all paper money deposits is $4. If you would like to avoid fees, you can load your Cash App account by using another debit or credit card or by linking your bank account.
Are There Limits to How Much You Can Deposit?
Cash App has a limit of $500 per single paper money deposit. A deposit also cannot be smaller than $5. In addition to this, there are weekly and monthly rolling limits. Customers cannot add more than $1,000 to their balance per week, and cannot exceed $4,000 in 30 days.
Final Thoughts
Because Cash App is not a traditional bank, it may be a good fit for people with a negative checking account history who have a hard time getting accepted for a checking account at traditional banks. Now that you can make cash deposits and pay in-store or online using the Cash App Cash Card, Cash App could replace a traditional checking account.
If you do not already have a Cash App account, you can create one by downloading the app from the Apple App Store or Google Play Store and following the on-screen instructions. Then, you can order a card in-app by clicking the small card button on the bottom left of the screen.
Information is accurate as of Sept. 21, 2022.
Editorial Note: This content is not provided by any entity covered in this article. Any opinions, analyses, reviews, ratings or recommendations expressed in this article are those of the author alone and have not been reviewed, approved or otherwise endorsed by any entity named in this article.