5 Tricks From Money Experts To Make More From Your Savings Account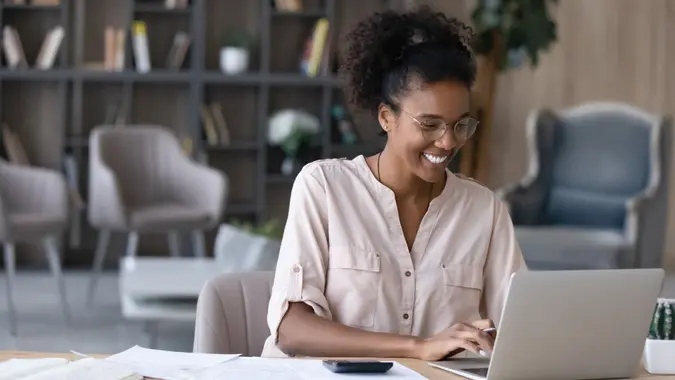 fizkes / Getty Images/iStockphoto
Although savings accounts typically provide lower returns than certificates of deposit or investment accounts, there are ways for you to maximize the money you make from your funds while keeping them secure and accessible.
If you want to make more money from your savings account, check out these expert-approved tips.
Keep Money in a High-Yield Savings Account
There are numerous types of savings accounts available, some of which will provide better returns than others.
"Where you keep your savings matters," said money-saving expert Andrea Woroch. "That's because you can earn more back on your savings while it just sits there through a high-yield online savings account that offers better interest rates [compared to accounts offered by] traditional brick-and-mortar banks."
Comparison Shop
Even among high-yield savings accounts, there is a wide range in the interest rates offered.
"Shop around and compare different accounts to find one that offers a competitive interest rate," said Dennis Shirshikov, adjunct professor of finance and economics at the City University of New York and strategist at Awning.com. "It's also a good idea to check the fees associated with different accounts, as some may charge higher fees than others, which could eat into your returns."
Switch Banks After Promotional Periods End
Some banks will offer a high introductory APY for their savings account product, but this rate often drops significantly after the intro period ends.
"Note when the promotion ends," said Sallie Mullins Thompson, CPA. "At that time, switching to another account might be called for."
Be sure you won't face any potential early closing fees that may cut into the benefits of getting a higher interest rate.
Set Up Automatic Transfers
Checking accounts typically pay no or very low interest, so you shouldn't keep any extra funds there. Shirshikov recommends setting up automatic transfers from your checking to your savings account to ensure your savings continue to grow and earn interest.
Be Mindful of Fees
Make sure you aren't losing any of the money in your savings account due to fees. "Fees or charges associated with your account can eat into your returns," Shirshikov said.
Some fees your savings account may charge include monthly maintenance or service fees, and excessive transaction fees.
More From GOBankingRates