The Top 10 Most Exclusive Black Cards You Don't Know About
From a Visa black card to the Amex Centurion card, see the world's most exclusive credit cards.
When you're living the luxury lifestyle, you'll have access to a wealth of perks and VIP travel benefits as a cardholder of some of the world's most exclusive credit cards. However, a luxury card made of stainless steel or a gold card with 24 karat gold-plating might not be enough to demonstrate your wealth — today's elite carry black credit cards that are reserved only for a select few.
What is a black card? Black cards from Visa, MasterCard, and Amex cards are exclusive, high- or no-limit credit cards that are usually only available on an invitation-only basis to wealthy customers. Many of today's prestigious credit cards offer unlimited credit card rewards programs, generous cashback incentives and other benefits like VIP access to private jets and more.
Whether you're a multi-millionaire looking for your next credit card or you're just curious about credit card perks and luxuries the wealthy indulge in, here are the top 10 most exclusive black cards you don't know about and seven other elite credit cards you might be able to get your hands on.
How to Get a Black Card
If you're wealthy enough and have a high-status lifestyle, your bank will reach out to invite you to get a black card and become an exclusive member soon enough. You won't know if you qualify for a black card until you've been invited by the bank or credit card issuer to apply for one of the elite black credit cards. You'll likely need to be an existing client of the bank with high credit card usage, good payment history, high income and other qualities that demonstrate you're worthy of this exclusive privilege.
Because most of the requirements of those invited to become cardholders remain elusive, it's hard for outsiders to know exactly who can or how to qualify for an invitation to apply for these black cards — there's no single, definitive answer as to how to get a black card. In the meantime, focus on building your wealth and keep using your current credit cards to keep them in good standing.
Top 10 Most Exclusive Black Cards
If you want this symbol of status and wealth, aim for the best of the best, which also happen to be the hardest black cards to get. Here are the top 10 most exclusive black cards:
1. Dubai First Royale MasterCard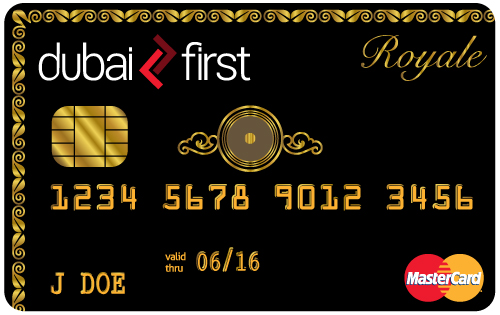 Created to meet the needs of a royal lifestyle, the Dubai First Royale MasterCard offers its clients exclusive luxuries including no-limit spending, a dedicated relationship manager and an exclusive offering of "Royale Lifestyle Management." Only the elite few who are extended an invitation to this diamond-embedded black card are truly in the know, as no qualification details are available to outsiders.
Related: 6 Secrets of the Super Wealthy
2. Dubai First Amazing World Card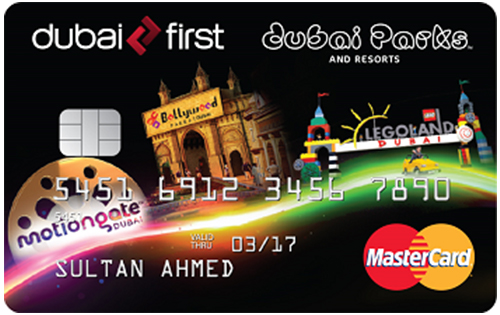 Designed for frequent visitors of Dubai Parks and Resorts, this prestigious travel card provides a complimentary annual pass with unlimited access to one park, savings on tickets, complimentary airport lounge access, and other travel benefits to make park visits more memorable. The card has an annual fee of AED 1,500 — which is about $408 USD — and applications can be submitted online with proof of income.
3. Eurasian Diamond Card Visa Infinite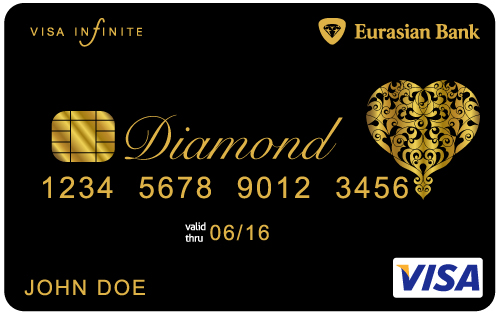 Featuring a diamond and gold ornament, the Eurasian Diamond Card Visa Infinite is a sign of wealth and elegance through and through. This Visa black card cannot be bought, according to the Eurasian Diamond Club site. The black card Visa requirement for this exclusive card is a personal recommendation from either the Eurasian Bank's Management Board or from two current Eurasian Diamond cardholders. Elite cardholders enjoy spending as much as they want with this no-limit black visa card.
Take Advantage: The 11 Most Extravagant, Exclusive and Surprising Perks You Can Get From Credit Cards
4. American Express Centurion Card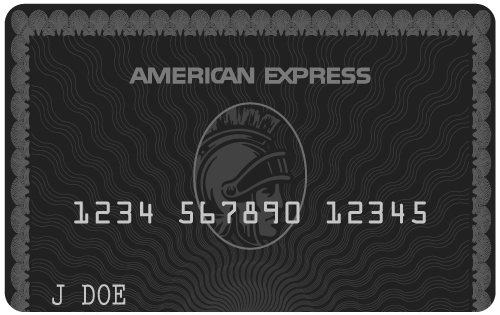 One of the most highly regarded of the elite black cards, the Amex Centurion Card requires a $7,500 initiation fee plus an annual membership fee of $2,500. According to an American Express representative, American Express Platinum Cardholders might be invited to the Centurion Card Membership, but the representative was unable to confirm the Amex black card limit for spending or any other members-only details. This American Express black card is offered by American Express National Bank.
Here are the Best Credit Cards for Big Spenders
5. Luxury Card: MasterCard Black Card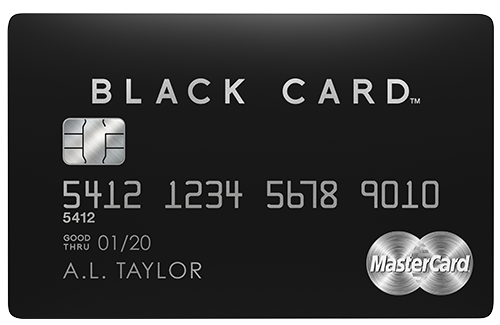 The exclusive black card from MasterCard is made from stainless steel and carbon and has a patented design. The annual fee is $495, which affords Luxury Card MasterCard Black Card members special perks like a luxe concierge service and gifts from renowned luxury brands. Perhaps most appealing is cardholders' eligibility for MasterCard Priceless, a service offering curated, invitation-only experiences the company described as once-in-a-lifetime.
6. World Elite MasterCard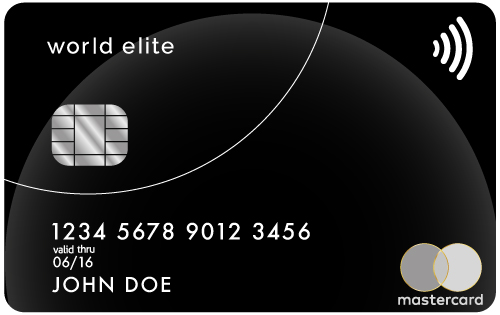 Ideal for a world traveler, the World Elite MasterCard provides exclusive worldwide travel privileges for its cardholders. From VIP status at thousands of hotels and access to luxury resorts, to complimentary upgrades on hotel rooms and flights, this black card offers clients a host of special benefits and even an on-call, personal travel adviser. Concierge services are available 24/7 to help clients get a hold of elusive items or coveted dinner reservations, among other tasks. You must call the company for an application or be invited to apply.
7. Citi Ultima MasterCard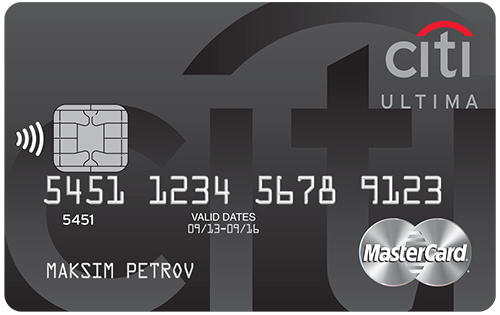 Available only to select customers, the Citi Ultima MasterCard gives cardholders special status. Customers with this black card MasterCard get help from the concierge whenever they need it, no matter where in the world they might be at the time. The black card credit limit goes up to about 1,500,000 RUB — about $26,000 USD — and the annual fee is approximately15,000 RUB, which is about $260 USD. Cardholders also enjoy Priority Pass membership, which offers access to airport lounges in more than 100 countries.
8. Citi AAdvantage Executive World Elite MasterCard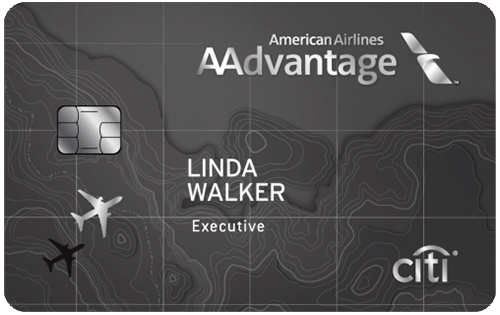 Maximize the benefits of an Admirals Club membership as a frequent flyer of American Airlines with this prestigious card. You'll earn 50,000 American Airlines AAdvantage bonus miles after making $5,000 in purchases within the first three months of opening your account. You'll also enjoy premium travel perks with this black MasterCard, including a VIP experience at the airport, access to the Admirals Club lounge and rewards for every dollar spent.
See: 9 Things Wealthy People Do Every Day
9. Citi Prestige Card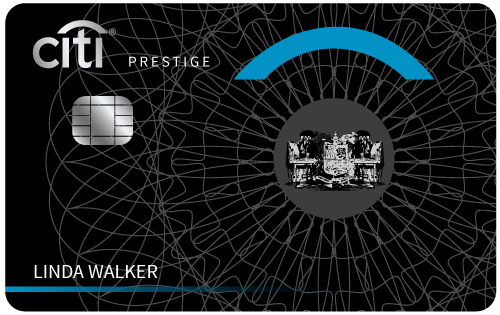 Designed for active travelers, the Citi Prestige Card allows you to earn ThankYou Points for every dollar you spend and to take advantage of travel benefits, including an annual $250 air travel credit to cover flight-related expenses, a complimentary fourth-night stay at your hotel of choice when booking through the Citi Prestige Concierge program, and complimentary access to VIP lounges through Priority Pass Select. The annual fee is $450 for the primary cardholder.
10. Ritz-Carlton Rewards Credit Card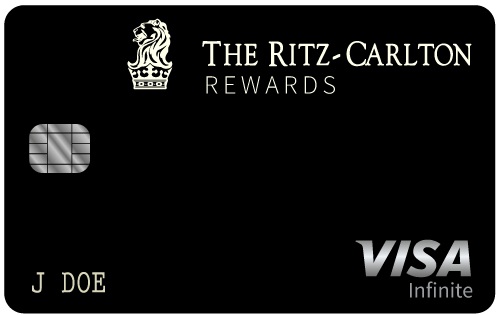 Provided by Chase, this black credit card is ideal for loyal Ritz-Carlton guests who want to earn rewards for stays at Ritz-Carlton and SPG hotels or enjoy an upgraded stay at the Ritz-Carlton Club. Cardholders of this Chase black card pay a $450 annual fee to enjoy cardholder benefits, including two complimentary nights at a participating Ritz-Carlton hotels after spending $4,000 within the first three months of opening the account, earning five points for every dollar spent at participating properties, and a $300 annual travel credit.
Find Out: 20 Hobbies Only the Rich Can Afford
Other Black Cards
The following black cards are still available or are currently in use but don't compare to the top ten cards in terms of perks, black card requirements, and flexibility.
Coutts World Silk Card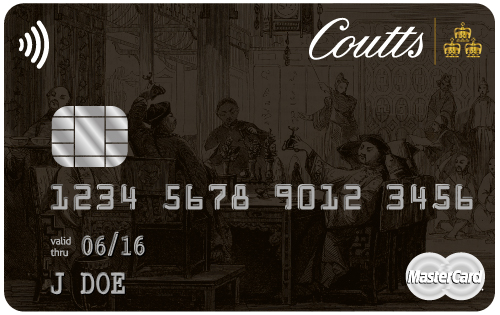 Available exclusively to Coutts clients, the Coutts World Silk Card features custom-tailored services and a high monthly credit spending limit that's determined based on the company's credit assessment of you. The Coutts concierge service takes care of everything from flights, entertainment event tickets, hotel accommodations, car transportation and custom requests — including performances from famous singers for birthday parties and even a chess match with a grand master. Clients also enjoy luxury gifts from Coutts and never pay an annual fee.
Visa Signature Card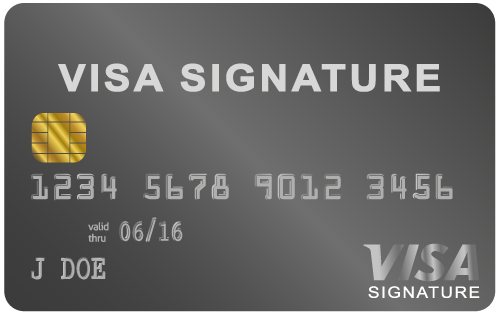 Perhaps once the most exclusive of Visa cards, the Visa Signature Card is now more widely available. This black card by Visa features access to everyday benefits as well as special sporting events and concert tickets and fine food and wine events. Customers also enjoy round-the-clock concierge services for free. Several different versions of the Visa Signature credit cards are now offered by partners like USAA, Bank of America and Nordstrom.
Black Brazilian MasterCard From the Santander Group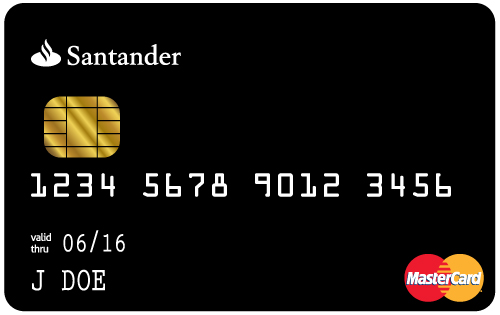 The Santander Group in Brazil offers the Santander Unlimited Card, which is only issued to its private banking clients with a certain undisclosed amount of funds in their accounts. Perks of the Unlimited credit card include a flexible spending limit to suit a client's unique spending and payment style, Priority Pass membership to allow access to VIP airport lounges around the world, and travel insurance up to $1 million. The dedicated concierge service offers help with everything from booking restaurant reservations, tickets to shows, and even having a driver pick up children at school.
Merrill Lynch Octave Black Card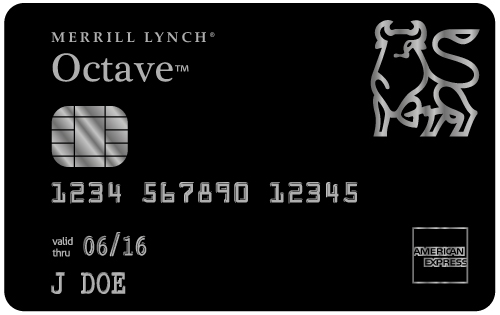 If you hold enough assets — reportedly $10 million minimum — as one of Merrill Lynch's highest-net-worth clients, you might be invited to the super-exclusive Merrill Lynch Octave Black Card. With its annual fee of $950, cardholders begin getting a return on what might be their most expensive credit card investment once they gain plus-level status by spending at least $50,000 per year. The higher level status provides $350 in travel fees, including upgrade fees and flight cancellation fees. Cardholders enjoy spending with no limits.
The Black Chairman Card From Citigroup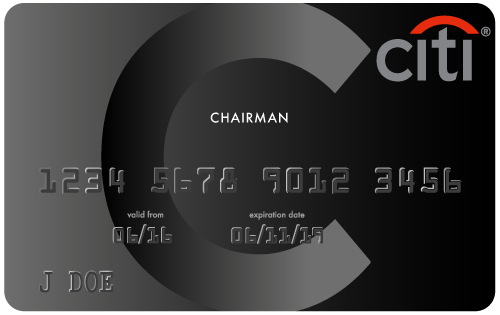 The Citigroup Chairman MasterCard is exclusively for elite cardholders who get access to the usual perks such as trip delay protection, lost baggage protection and other various travel accommodations. Customers even get ticket protection for up to $500 per ticket for missed events such as concerts and sports games.
See: 20 Life Hacks That Increase Your Wealth
The Merrill Accolades American Express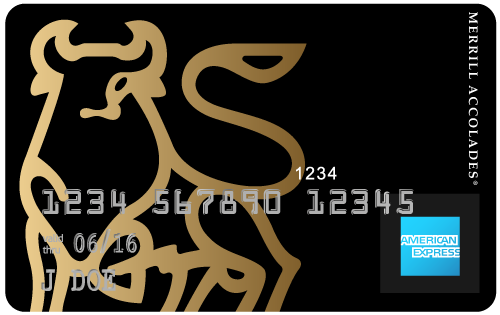 The Merrill Accolades American Express, also known as the Black Bull Card from Merrill Lynch or the Bank of America Accolades Card, is no longer available to new cardholders. The card provides existing cardholders with special offers on first and business class international airfares, luxury hotel bookings, and cruises, according to The Points Guy, a travel advice site. Customers also enjoy Priority Pass membership for making travel more convenient. Private client members of Bank of America Merrill Lynch with more than $200,000 in assets in their private wealth management unit were eligible to have the $295 annual fee waived, according to The Points Guy.
The NatWest Reward Black Credit Card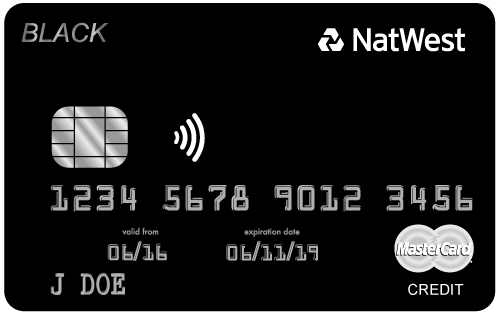 The NatWest Reward Black MasterCard was previously considered an exclusive black card but is now more widely available. To qualify for the Reward Black credit card, you must be a mainland U.K. resident, at least 18 years of age, and earn at least £15,000 per year, about $19,507 USD. The annual fee of £84 is refunded if you have a Reward Black credit card account. To qualify for this type of account with your MasterCard black card, you must meet at least one of the following conditions: Have an annual income of at least £100,000, about $139,050 USD and put it in your NatWest Reward Black account; have a NatWest mortgage of at least £300,000, about $390,150 USD; or have at least £100,000, about $130,050 USD, of NatWest savings and investments.
See: The Most Expensive Zip Code in Every State
Sabah Karimi and Laira Martin contributed to the reporting for this article.
Methodology: GOBankingRates.com identified the top black cards by analyzing VIP perks and rewards, exclusivity, card materials, fees and other factors. All fees and rates are subject to change at the credit card issuers' discretion. Some bonus offers might no longer be available on the credit card issuers' websites, depending on how you access the web page.
Disclaimer: This content is not provided or commissioned by the bank advertiser. Opinions expressed here are author's alone, not those of the bank advertiser, and have not been reviewed, approved or otherwise endorsed by the bank advertiser. This site may be compensated through the bank advertiser Affiliate Program.
Editorial Note: This content is not provided by American Express. Any opinions, analyses, reviews or recommendations expressed in this article are those of the author's alone and have not been endorsed by American Express.
Editorial Note: This content is not provided or commissioned by the bank advertiser. Opinions expressed here are author's alone, not those of the bank advertiser, and have not been reviewed, approved or otherwise endorsed by the bank advertiser. This site may be compensated through the bank advertiser Affiliate Program.