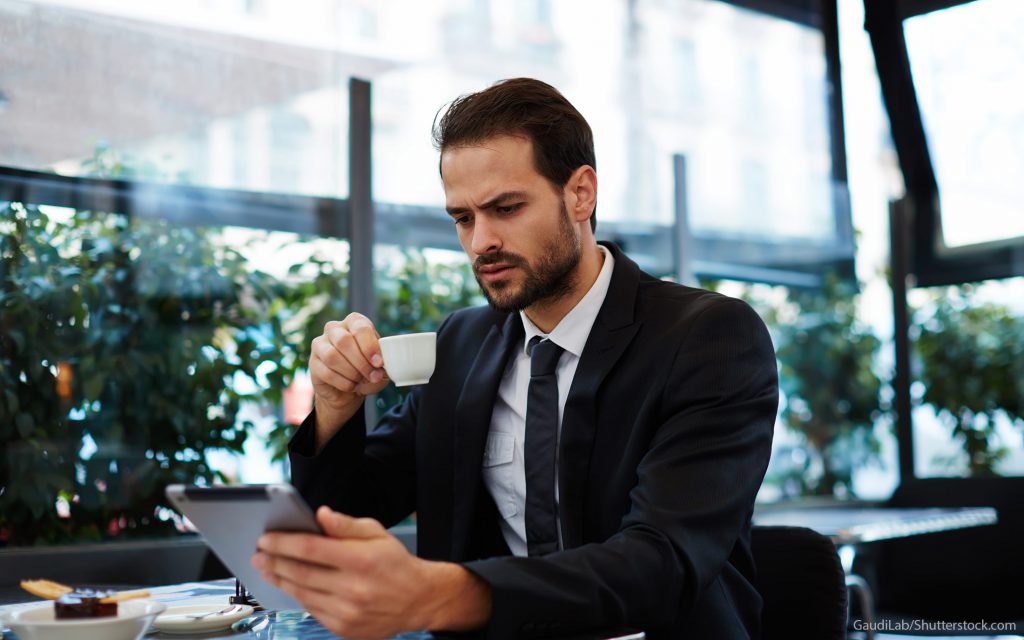 Black cards are the most exclusive credit cards on the market, and these rare, top credit cards are often in the pockets of some of the wealthiest citizens around the world. Some of these credit cards are so exclusive that you won't find any official information about them online, or even by talking to representatives of the credit card companies or their issuing partners.
See the best black cards available today for a credit card comparison, and find out if you meet the black card requirements that will make you eligible for some of the most luxurious credit card rewards and perks.
Related: 10 Best Credit Cards for Big Spenders
The Most Exclusive Black Cards Today
You might have never heard of some of these elite credit cards because of their extreme exclusivity. In most cases, these black cards are available by invitation only. Let's take a look at some of the most coveted and most exclusive black cards on the market.
1. The Dubai First Royale MasterCard
Created to suit the needs of a royal lifestyle, the Dubai First Royale MasterCard offers its invitees exclusive luxuries like no-limit spending, a dedicated relationship manager, and an exclusive offering of "Royale Lifestyle Management." Only the elite who are extended an invitation to this black card are truly in the know, as no qualification details are available to outsiders. A special detail on this black card is a diamond-embedded crest design.
2. The Visa Infinite Eurasian Diamond Card
Featuring an actual 0.02-carat diamond surrounded by a golden heart design, the Visa Infinite Eurasian Diamond Card is a sign of wealth and elegance through and through. According to the Eurasian Diamond Club site, "the card cannot be bought." The black card requirement for this exclusive credit card is a personal recommendation from either the management board of the Eurasian Bank in Kazakhstan or from two current Eurasian Diamond cardholders. There is no limit on spending for these elite cardholders.
3. The American Express Centurion Card
One of the most highly regarded of the elite black cards, the American Express Centurion Card requires an initiation fee of $7,500 plus an annual membership fee of $2,500. According to an American Express representative, American Express Platinum Cardholders might be invited to the Centurion Card Membership, but the representative was unable to confirm spending limit or any other details.
4. The Merrill Lynch Octave Black Card
If you hold enough assets — reportedly $10 million minimum — as one of Merrill Lynch's highest-net-worth clients, you might be invited to the super-exclusive Merrill Lynch Octave Black Card. With its annual fee of $950, cardholders begin getting a return on their investment with a $350 annual travel credit or Delta SkyClub Executive membership. On top of this, clients are afforded exclusive luxury services including airport concierge service plus savings on private jet flights. For this black card, there is no limit for spending that is known.
5. The Luxury Card: MasterCard Gold Card
Even more exclusive than the MasterCard Black Card is the Luxury Card MasterCard Gold Card. This exclusive credit card also features a patented design made of carbon, but is considerably more valuable since it's detailed in 24-karat gold plating. Requirements to qualify for this card remain elusive but high-limit spending is one known benefit. Clients can take advantage of luxury perks and rewards including concierge service and gifts. For $995 per year, clients also enjoy being privy to MasterCard Priceless, getting everything from courtside seats at big games or access to lessons from a top expert in a specific field.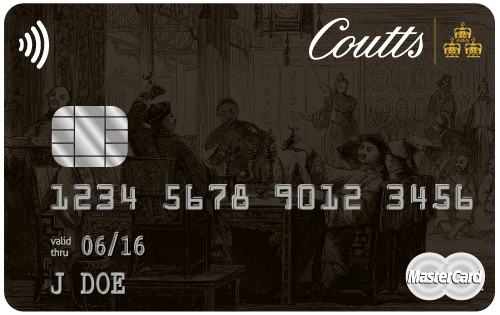 6. The Coutts World Silk Card
Available exclusively to Coutts clients, the Coutts World Silk Card features a high monthly spending limit of £50,000 (over $56,000) and custom-tailored services. The Coutts concierge service takes care of everything from flights, entertainment event tickets, accommodation, car hire, and custom requests — including performances from famous singers for birthday parties and even a chess match with a grand master. Clients also enjoy luxury gifts from Coutts.
7. The American Express Platinum Card
Another invitation-only credit card, the American Express Platinum Card requires a fee of $450. Members enjoy AmEx-exclusive, specially curated experiences, Hilton HHonors Gold status, plus exclusive services including a concierge, dining program, and preferred seating at concerts, games and other special events. There is no limit that's pre-set for members' spending.
8. The Luxury Card: MasterCard Black Card
This exclusive black card is made from stainless steel and carbon and has a patented design. For $495 per year, Luxury Card MasterCard Black Card members enjoy a high spending limit and special perks like a luxe concierge service and gifts from renowned luxury brands. Perhaps most appealing is cardholders' eligibility for MasterCard Priceless, a service offering curated, invitation-only experiences the company described as once-in-a-lifetime.
9. The World Elite MasterCard
Ideal for a world traveler, the World Elite MasterCard is offered by several institutions and boasts high spending limits and exclusive VIP privileges for its cardholders. From VIP status at thousands of hotels and access to luxury resorts to complimentary upgrades on hotel rooms and car hires, this black card offers clients a host of special benefits and even a personal travel adviser. You must call the company for an application or be invited to apply; a credit score of 800+ and annual spending of at least $250,000 are reportedly among the requirements to qualify for this card.
Read: 4 Exclusive Credits Cards for People With Good Credit
The Most Exclusive Black Cards of the Past
The following cards were once considered the cream of the black-card crop, but have since been ousted by the newest black cards.
1. The Chase Sapphire Preferred Card
Once considered an exclusive, black-card option aimed at households in the United States earning at least $120,000 per year, the Chase Sapphire Preferred Card has become one of the most popular travel rewards credit cards.
As one of the most desirable Chase cards, the Chase Sapphire Preferred Card continues to offer a strong rewards program for members. Other notable differences from black card offerings include: a small $95 per year fee; enhanced travel rewards redemption points; rental insurance; travel protection insurance; emergency travel assistance and extended warranty protection for up to one year.
Related: What Is Chase QuickPay and How Do You Use It?
2. The Visa Signature Card
Perhaps the most exclusive of Visa cards, the Visa Signature Card is now more widely available. This card features access to special sporting events and concert tickets; VIP access to entertainment venues like Broadway shows and musicals; accommodations at spas, hotels and with airlines; and special dining experiences. Fifteen different Visa Signature credit cards are now on offer from partners like BBVA Compass, Bank of America and Nordstrom.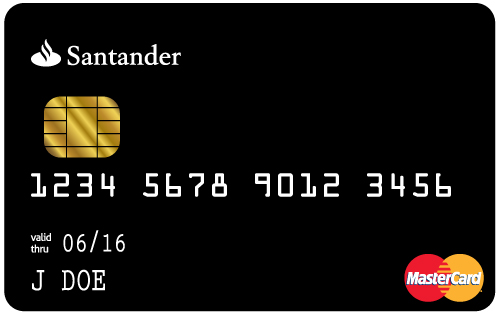 3. The Black Brazilian MasterCard from the Santander Group
The Santander Group in Brazil offers the unlimited Brazilian Black MasterCard, which is only issued to members of its private bank with a certain undisclosed amount of funds in their accounts. Previously, it was one of the hottest black cards in Latin America with only about 3,000 cards in circulation. Perks of the card included high spending limits, airport lounge access anywhere in the world, private jet discounts, a 24-hour concierge service and an annual fee of $349.
4. The Black Chairman Card from Citigroup
The Citigroup Chairman MasterCard is exclusively for elite cardholders who can afford an annual fee that ranges from $400 up to $1,000, and are currently wealthy private clients of Smith Barney or Citibank. You will have access to the usual perks such as concierge, airport lounge access and various travel accommodations. The biggest perk might be the $300,000 credit limit available to the 5 percent of the U.S. population who are lucky enough to own one.
5. The Black Bull Card from Merrill Lynch
As of last year, this Black Bull Card from Merrill Lynch is no longer available to new cardholders. With a spending limit of $250,000, the Merrill Lynch Black Card is known for making cardholders privy to free flight hours on Marquis Jet. The card is limited to five percent of U.S. residents and offers the usual bells and whistles associated with the best black cards. The Black Card requirements for this card were dependent on qualifiers including assets; the spending limit for this card is unknown.
6. The NatWest Black MasterCard
The NatWest Black MasterCard previously offered a flexible spending limit, with the maximum limit reportedly offered as high as $1,500,000. At the time, a minimum income of £75,000 ($108,210) a year was required to qualify, but annual fees were a bargain at £250 ($360) compared to other black cards. Clients enjoyed the usual black card perks such as 24-hour concierge services and various discounts and accommodations while traveling. The NatWest black credit card now lists its annual fee as £84 ($121) and requirements include being at least 18 years old and earning an annual income of at least £15,000 (about $22,000).
How to Qualify for a Black Card
Owning a black card is a symbol of status, but it can also be unique and helpful provided you actually use the perks. Since most of the requirements of those invited to become cardholders remains unknown to those who haven't been invited, it's hard for outsiders to know exactly who can or how to qualify for an invitation to apply for these black cards. The short answer to knowing if you qualify for a black card is that you'll know you do, when you've been invited to apply for one.
Members of the GOBankingRates Staff contributed to the reporting for this article.
Disclaimer: This content is not provided or commissioned by the bank advertiser. Opinions expressed here are author's alone, not those of the bank advertiser, and have not been reviewed, approved or otherwise endorsed by the bank advertiser. This site may be compensated through the bank advertiser Affiliate Program.