How These Big Cryptocurrencies Have Done in 2021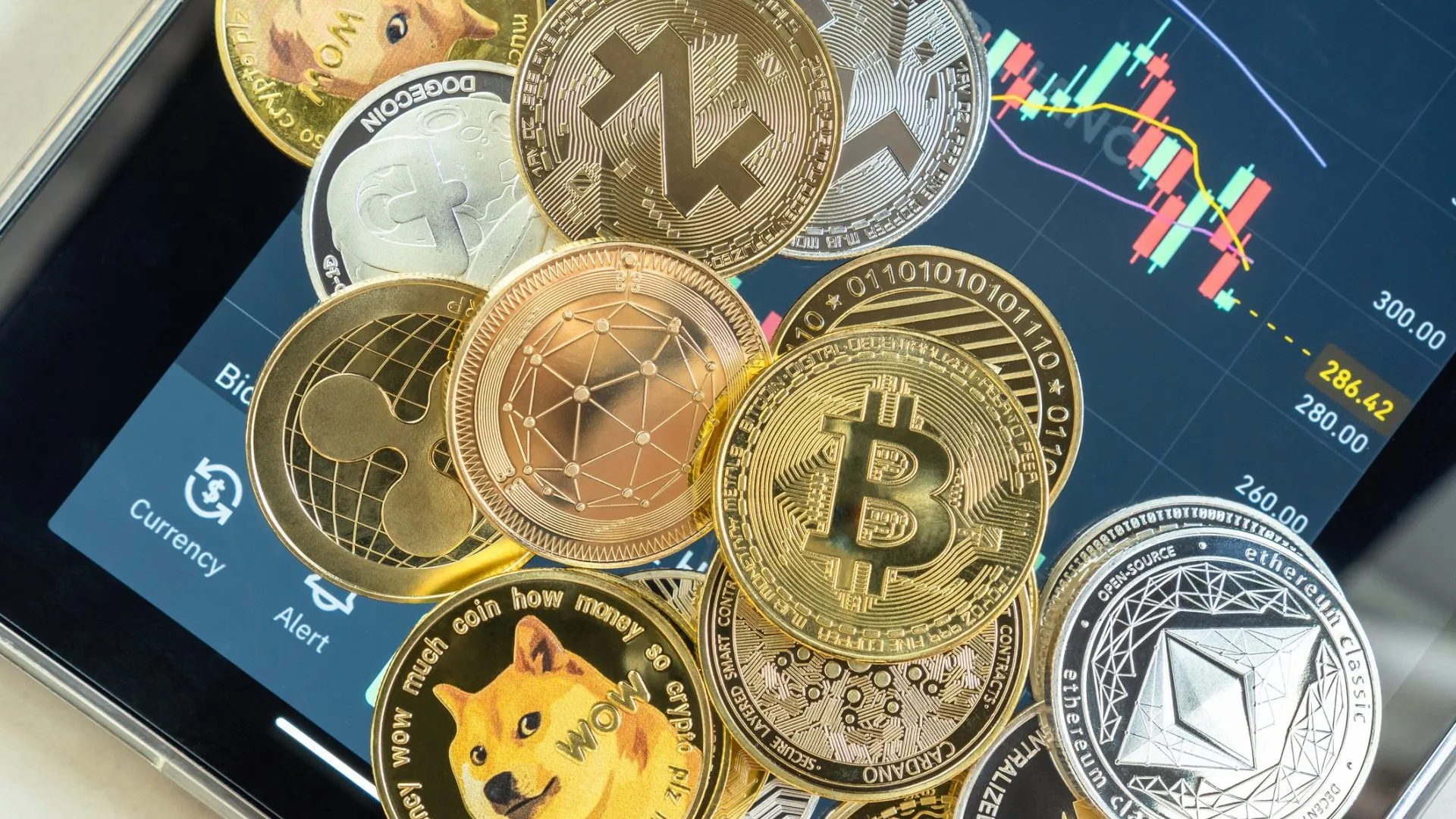 Cryptocurrency has been a hot topic the last few years in the financial world, but not all cryptos are created equal. While some cryptos like Bitcoin and Ethereum get a lot of press, there are literally thousands of cryptocurrencies, and most investors haven't even heard of most of them.
However, most of these smaller cryptos are best left to pure speculators, as they often trade for fractions of a penny and many have already become worthless. But how have the largest cryptos performed this year? Here's a look at the biggest names in crypto and how they've traded since Jan. 1.
Last updated: Sept. 23, 2021
Bitcoin (BTC)
Jan. 1: $29,279.53
Sept. 8: $46,434.99
YTD Price Change: $17,155.46
YTD Percentage Change: 58.59%
Bitcoin has always been the poster child for cryptocurrency, and 2021 has been no different. The coin has traded all over the map, at any given time showing big gains and big losses, but currently sits up about 60% for the year.
Beyond Bitcoin: 

Ethereum (ETH)
Jan. 1: $731.64
Sept. 8: $3,488.61
YTD Price Change: $2,756.97
YTD Percentage Change: 376.82%
Ethereum has always played second fiddle to Bitcoin, but it's been shining brightly for investors thus far in 2021. The second-largest crypto by market cap has posted gains close to 400% so far.
Economy Explained: 

Cardano (ADA)
Jan. 1: $0.1780
Sept. 8: $2.6240
YTD Price Change: $2.446
YTD Percentage Change: 1,374.16%
Cardano is far off its high of $3.09 hit during the last year, but investors who have held it all year likely don't care, as the crypto has posted four-digit returns.
Read More: 
Binance Coin (BNB)
Jan. 1: $37.47
Sept. 8: $419.28
YTD Price Change: $381.81
YTD Percentage Change: 1,018.98%
Binance is the world's largest cryptocurrency platform, and Binance Coin facilitates transactions on the network by providing users a 25% discount on trading fees.
Tether (USDT)
Jan. 1: $1.0009
Sept. 8: $1.0004
YTD Price Change: -$0.0005
YTD Percentage Change: -0.05%
Tether is one of the largest cryptocurrencies, but it won't ever move up or down very much as it's tied to the value of the U.S. dollar.
Read: 

Solana (SOL)
Jan. 1: $1.6114
Sept. 8: $183.52
YTD Price Change: $181.9086
YTD Percentage Change: 11,288.85%
Solana is the biggest gainer among the top cryptocurrencies, posting a staggering five-digit percentage jump. Investors feel that is a viable competitor for top dog Ethereum in the smart contract space. It has also dipped its toe into the hot non-fungible token sector.
Take a Look: 
Dogecoin (DOGE)
Jan. 1: $0.004886
Sept. 8: $0.2585
YTD Price Change: $0.253614
YTD Percentage Change: 5,190.63%
Dogecoin started as a joke but has been anything but for investors, who continue to pile into the coin and support its stratospheric price rise.
USD Coin (USDC)
Jan. 1: $1.0000
Sept. 8: $1.0004
YTD Price Change: $0.0004
YTD Percentage Change: 0.04%
Like Tether, USD Coin is a popular stable coin that ties its value to the U.S. Dollar and shouldn't be expected to move much in relative value.
The Economy and Your Money: 
Polkadot (DOT)
Jan. 1: $8.7977
Sept. 8: $28.54
YTD Price Change: $19.7423
YTD Percentage Change: 224.40%
In 2020, Polkadot launched its own native blockchain, and its lead developer says it has a bright future ahead of it as an Ethereum competitor.
Discover: 
Uniswap (UNI)
Jan. 1: $4.8288
Sept. 8: $23.87
YTD Price Change: $19.0412
YTD Percentage Change: 394.33%
Uniswap is a popular decentralized exchange, drawing support from investors looking for alternative choices.
Binance USD (BUSD)
Jan. 1: $1.0004
Sept. 8: $1.0003
YTD Price Change: -$0.0001
YTD Percentage Change: -0.01%
Binance USD is yet another stable coin, tied to the value of the U.S. Dollar and not of much interest to pure speculators.
Bitcoin Cash (BCH)
Jan. 1: $343.38
Sept. 8: $665.91
YTD Price Change: $322.53
YTD Percentage Change: 93.93%
Unlike Bitcoin USD, Bitcoin Cash is a crypto that forked off from Bitcoin itself and promises faster transactions speeds, which is why it has support in the investment community.
Chainlink (LINK)
Jan. 1: $11.98
Sept. 8: $27.79
YTD Price Change: $15.81
YTD Percentage Change: 131.97%
Chainlink is another crypto that is far off its all-time high but that has still provided solid returns for investors. Some of the enthusiasm comes from the fact that Google uses Chainlink to process some of its blockchain applications.
Find Out: 
Litecoin (LTC)
Jan. 1: $126.40
Sept. 8: $183.81
YTD Price Change: $57.41
YTD Percentage Change: 45.42%
Litecoin is another crypto that processes applications faster than Bitcoin, which is why some investors prefer it.
Photo Disclaimer: Please note photos are for representational purposes only.

BEFORE YOU GO
See Today's Best
Banking Offers