13 Best First-Time Homebuyer Programs
First-time homebuyers can save a bundle with these options.
Vladimir Vladimirov / Getty Images
Buying your first home is an important financial step — and sometimes a daunting one. You likely have a lot of questions to ask about before you dive into such a big purchase. One might include where to find first-time homebuyer programs to help you secure a down payment.
Many first-time homebuyer federal grants and state programs are available to help you get into your dream house. Learn about different programs available for first-time homebuyers with this quick guide for novice house hunters. Decide which of these national or state programs benefit you the most, then take advantage of these ways to get the best deal on a new home.
1/13
jessicakirsh / Shutterstock.com
National First-Time Homebuyer Programs
Some first-time homebuyer programs are federally funded. Check out these nine offerings backed by the U.S. government to see if any fit your needs:
1. FHA Loans
The Federal Housing Authority insures its approved lenders' loans, which eliminates risks for lenders and enables them to be less stringent about credit requirements. You need a FICO score of at least 580 to apply for an FHA loan. FHA loans are designed to help low-income homebuyers.
Consider these aspects of FHA loans:
FHA-insured loans require mortgage insurance.
Lending limits vary based on location and the type of house you want.
You'll have to pay for a property appraisal and credit report.
The FHA defines what closing costs lenders can charge borrowers, but each local office determines the specific amounts that are deemed reasonable and customary.
2/13
Andrew F. Kazmierski / Shutterstock.com
2. USDA Loans
U.S. Department of Agriculture loans are another federal effort to help first-time homebuyers. The USDA assists approved lenders in providing home loans to low- and moderate-income families in eligible rural areas. The program guarantees 90 percent of the lenders' loan, which reduces their risk significantly.
To get a USDA loan, you must meet the following requirements:
Fall under the stated income thresholds
Personally occupy the dwelling as your primary residence
Be a U.S. citizen, U.S. non-citizen national or qualified alien
Purchase a property that meets all program criteria
Also See: Mortgage Insurance 101 — What Is Mortgage Insurance and How Does It Work?
3/13
Susan Montgomery / Shutterstock.com
3. VA Loans
VA provides nationwide home buying assistance to service members, veterans and eligible surviving spouses. It guarantees a portion of a mortgage from a private lender, which typically results in more favorable loan terms.
Here's what you need to know about VA mortgages:
Its loans are provided by private lenders like banks and mortgage companies.
You must complete a certificate of eligibility to apply.
You can use a VA loan to buy, build, repair, retain or adapt a home.
4/13
Dragon Images / Shutterstock.com
4. Good Neighbor Next Door Sales Program
The U.S. Department of Housing and Urban Development offers national home purchase assistance to law enforcement officers, qualifying teachers, firefighters, and emergency medical technicians. If you qualify for this program, you'll get a 50 percent reduction on the list price of the home for committing to live in it for 36 months as your sole residence.
Other requirements apply:
You must choose a home in a revitalization area that is listed in the Good Neighbor Next Door Sales program.
You must meet the requirements for a law enforcement officer, teacher, firefighter, or emergency medical technician and comply with HUD's program regulations.
You must sign a second mortgage and note for the discount amount — provided you stay in the house for 36 months, you won't pay interest on that note.
5/13
Chip Somodevilla / Getty Images
5. Fannie Mae Loans
Fannie Mae offers 3 percent down payment mortgages to help first-time homebuyers. You can talk to your lender about the program and see if you meet eligibility requirements.
You must meet certain criteria to qualify for the program, including the following:
At least one buyer must be a first-time homebuyer.
You aren't buying a manufactured home.
The home is a one-unit property, which includes townhomes.
You will occupy the home as your primary residence.
You get a fixed-rate mortgage.
For the down payment and closing costs, you can use funds that you've received as a gift from a relative or a grant.
You must pay for private mortgage insurance if your down payment is less than 20 percent of the home's purchase price.
6/13
Frontpage / Shutterstock.com
6. Freddie Mac Loans
Freddie Mac Home Possible mortgages are designed to help first-time homebuyers achieve the American dream by meeting the financing needs of low- and moderate-income borrowers who need low down payments and the ability to use flexible sources of funds.
You might be interested in one of these loans if:
You live in an underserved area.
You want your loan underwritten manually.
You're looking for reduced mortgage insurance coverage for loan-to-value ratios that exceed 90 percent.
You can afford to put down only 3 percent.
You want a fixed-rate mortgage.
7/13
manfredxy / Shutterstock.com
7. Energy-Efficient Mortgage Loans
An EEM is easy to use and federally recognized — and it credits a home's energy efficiency in the mortgage itself. EEMs enable you to finance energy-saving measures as part of a mortgage and stretch debt-to-income qualifying ratios on loans to get a better home. Three types of EEMs are available: Energy Star partner lender loans, VA loans and FHA loans.
If you get an energy-efficient mortgage, you might:
Upgrade your home's comfort level.
Save money every month.
Increase the resale value of your home.
Sell your house more quickly.
8/13
Austin Dean Photography / Shutterstock.com
8. FHA 203k Rehab Loans
An FHA 203k loan is backed by the federal government and available to buyers who want to invest in a fixer-upper home and renovate it. For example, if you choose a home that needs a new bathroom and kitchen, an FHA 203k lender would then give you enough money to both buy the house and do the renovations.
An FHA 203k rehab loan will cover things like plumbing improvements, heating and air conditioning system repairs and new siding and additions. It won't cover luxury improvements, however, such as adding a pool or a tennis court to your property.
Often this loan will include:
Up to a 20 percent "contingency reserve" so you'll have enough money to finish the remodel in case it costs more than you estimated
A provision that gives you up to approximately six months of mortgage payments so you can live somewhere else while you're renovating but still pay your mortgage
Minimal down payment amounts and competitive interest rates
A difficult application process
Criteria for a property to qualify
9/13
Natalia Bratslavsky / Shutterstock.com
9. NADL Program
The Native American Direct Loan program provides eligible Native American veterans and their spouses the ability to use a VA home loan guaranty benefit to buy property on federal trust land at a reduced interest rate.
You don't have to make a down payment with this loan, and it can be relatively easy to qualify. In addition, you won't have to pay PMI.
Other features of an NADL include:
Dedicated VA staff to assist you
4 percent interest rate
Low closing costs
$424,100 loan maximum limit in most areas
Fixed-rate, 30-year mortgage
Don't Miss: 15 Tips From Real First-Time Homebuyers
10/13
Tricia Daniel / Shutterstock.com
State First-Time Homebuyer Programs
Each state has its own programs designed to help first-time homebuyers. Learn about four different, state-specific programs to see what types of programs might be available to you.
1. Texas SAHC Loans
The Texas State Affordable Housing Corporation provides mortgage loans, down payment assistance grants and mortgage credit certificates to first-time homebuyers. It offers two different types of programs: the Homes for Texas Heroes Home Loan Program and the Home Sweet Texas Home Loan Program.
The first program is designed specifically for teachers, firefighters, emergency medical services personnel, police, correctional officers and veterans. The latter program is for those with low- to moderate-income levels.
These loans feature:
Down-payment assistance of 3 percent to 5 percent that is considered a gift you don't have to repay
30-year, fixed-rate mortgage
No set amount of time you must stay in the home
11/13
divanov / Shutterstock.com
2. CalHFA Loans
The California Housing Finance Agency offers options for first-time buyers and low- to moderate-income families to purchase homes, including low- to no-interest rate down payment assistance loans. You must be approved by a CalHFA approved lender, who will determine how much you can borrow based on your gross income, current debts, new mortgage payment and credit.
The loans come with some requirements, such as:
If you're a first-time homebuyer, you must attend an approved homebuyer education course and provide a certificate of completion.
You must live in the home you're purchasing for the entire loan term or until you sell or refinance it.
You must be a first-time homebuyer to be eligible for assistance.
Related: Average Mortgage Rates in the US
12/13
1000 Words / Shutterstock.com
3. SONYMA Achieving the Dream Program
The State of New York Mortgage Agency's Achieving the Dream Mortgage Program is for low-income, first-time homebuyers. The program consists of a 30-year loan with lower interest rates that you can use to finance one- and two-family properties.
Other features of this program include:
A 30-year, fixed-rate FHA mortgage
No prepayment penalties for paying off the mortgage early
Available down-payment assistance of up to $15,000
You must have a job, a minimum FICO score of 640 and meet income and purchase price limits.
Note that you must contribute 1 percent of the property value if you're buying a home and 3 percent if you're buying a co-op.
13/13
Nadezda Murmakova / Shutterstock.com
4. FHFC First-Time Homebuyer Program
The Florida Housing Finance Corporation First-Time Homebuyer Program offers 30-year, fixed-rate loans through participating lenders. And even if you're not a first-time homebuyer, you might still be eligible to take advantage of the program if you buy a house in a federally designated targeted area or are a qualified veteran.
Other details of the program include the following:
You must complete a homebuyer education course.
Your FICO score must be at least 640.
You might be eligible to participate in one of Florida Housing's second mortgage programs to assist you with your down payment and closing costs.
Keep Reading: From Closing Costs to Association Dues — the True Price Tag of a New Home
About the Author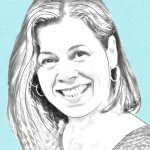 Barri Segal has 20+ years of experience in the publishing and advertising industries, writing and editing for all styles, genres, mediums, and audiences. She has been writing on personal finance topics for 12 years and gains great satisfaction from making a difference in consumers' lives.