Why Paying for a Storage Unit Is Always a Terrible Idea
Here's why expensive storage units are a waste of money — and how you can stop using them.
1/11
mthipsorn / Getty Images/iStockphoto
You're Wasting Money
The biggest downside to renting a storage unit is that you're throwing away money on stuff that isn't contributing to your life in any positive way. Storage units can range from $60 to $225 per month, depending on the size, location and other features. If you spent $100 each month on a storage unit, that's $1,200 a year.
Now imagine investing that money and earning 6% interest rather than spending $100 on a storage unit. At the end of 10 years, you'd have a significant savings account of $16,247.34, The Penny Hoarder calculated.
Read More: Budgeting 101: How To Create a Budget You Can Live With
2/11
cerro_photography / Getty Images/iStockphoto
You Might Be Storing What You Don't Need
The problem with a storage unit is that your stuff is out of sight and out of mind — and it's easy to forget about what you've got in there. You're less likely to downsize and get rid of things you don't need as long as they're tucked away where you don't have to look at them. Still, you're continuing to spend money storing these items.
Discover: 37 Life Hacks That Will Save You Money
3/11
Zinkevych / Getty Images/iStockphoto
Your Goods Are Reducing in Value
If you're storing goods that you might consider selling at some point, the longer you keep them in storage, the more they're probably depreciating in value, according to The Penny Hoarder. Maybe it's time for a yard sale instead.
Learn: 16 Effective Ways To Trick Yourself Into Saving Money
4/11
John Archer / Getty Images/iStockphoto
It's Inconvenient
Should you actually want to visit your storage unit to grab things you have tucked away, you have to drive to the location, make sure you're there during the facility's open hours and probably pick your way through boxes or furniture to find whatever it is you're after. If you can't fit it into your residence, maybe you don't really need it.
Sell Your Stuff and Invest: 13 Ways To Invest on a Budget
5/11
Jens Rother / Getty Images/iStockphoto
It Increases Worries About Theft
When you store your valuables or belongings in a storage unit, you're essentially trusting someone else to watch over them for you. You have no control over how secure a facility is or whether there's surveillance or security on duty. The quality of security and safety varies by facility.
6/11
Galina Shafran / Getty Images/iStockphoto
You Might Store Stuff For Longer Than You Intend
When you first put your items in storage, you probably expect they'll be there for a limited time only, The Penny Hoarder suggested. Many people who plan to store things for a short time, however, often go on to keep them there much longer for a variety of reasons.
Additionally, your local storage facility might have a minimum time requirement. It's important to assess just how much you're willing to spend, consider how long you're planning to keep the items in storage and then stick to a schedule to save money.
7/11
Allkindza / Getty Images
Storage Units Do Not Spark Joy
If your stuff is all cooped up in a storage unit, you're not doing anything meaningful or useful with it. Your stored goods probably don't, as organizing guru Marie Kondo says, "spark joy." It's important to be realistic about why you've got more stuff than you can fit into your living space. Then, be aggressive in letting go of what you don't need.
8/11
EDWIN TAN / Getty Images/iStockphoto
Storage Might Prevent You From Better Organizing
If you've got so much stuff you can't fit into your current home, you might be missing an opportunity to improve your storage and organization systems, according to Garage Living. By storing your belongings, you're missing an opportunity to declutter and then install systems to make your stuff fit neatly and be easily accessible.
9/11
Yuri Arcurs peopleimages.com / Getty Images
There Are Often Hidden Costs
On top of your monthly storage fee, many storage facilities tack on extra fees for things such as climate control, mandatory insurance and security features, to name a few. Over the months, these fees add up to continue a slow drain on your wallet for things you aren't even using.
10/11
hocus-focus / Getty Images
You Could Be Making Money Through Sales
Instead of holding on to your stuff in storage, you could earn money by selling off unused items via avenues such as eBay, Craigslist or a personal yard sale. Depending on what you've got stored, you might be able to quickly recognize a new cash stream, both in items sold and in storage space you no longer have to pay for.
11/11
snapphoto / Getty Images
Storage Units Make Money Off Your Stuff
When it comes right down to it, the storage unit owner is profiting off of your stuff just sitting there, and they're happy to do it. They really benefit if you decide that it's easier to pay the bill each month than to clean out the unit.
More From GOBankingRates
Editorial Note: This content is not provided by American Express. Any opinions, analyses, reviews or recommendations expressed in this article are those of the author's alone and have not been endorsed by American Express.
About the Author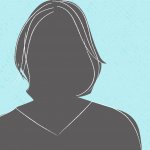 Jordan Rosenfeld is a freelance writer and author of nine books. She holds a B.A. from Sonoma State University and an MFA from Bennington College. Her articles and essays about finances and other topics has appeared in a wide range of publications and clients, including The Atlantic, The Billfold, Good Magazine, GoBanking Rates, Daily Worth, Quartz, Medical Economics, The New York Times, Ozy, Paypal, The Washington Post and for numerous business clients. As someone who had to learn many of her lessons about money the hard way, she enjoys writing about personal finance to empower and educate people on how to make the most of what they have and live a better quality of life.