Can You Buy Epic Games Stock? What to Know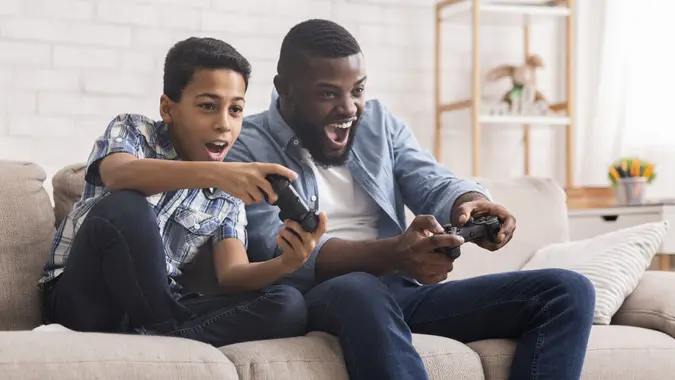 Prostock-Studio / iStock.com
The stock market gives investors an opportunity to buy a piece of successful companies. When a company is traded on an exchange, owners have a chance to profit as the company grows and investors bid up the price of shares. But the decision to go public and sell shares is up to the founders and executives of each company. 
To raise capital and reward founders and executives, some companies decide to go public. To keep their operations and their profits under close control, and out of public scrutiny, others don't. 
For investors interested in Epic Games stock, it's important to note that the company is currently private and not tradable on the stock market. However, Epic Games stakeholders may choose to  have an initial public offering, or IPO, in the future.
The Epic Games Story
Epic Games was founded in 1991 by Tim Sweeney, who was later joined by partner Mark Rein. The company designed successful games as well as the Unreal Engine. The company offered this software framework to other game designers in return for a percentage of their sales. 
The company's smash hit "Fortnite" hit the market in 2011. By 2021, this online battle royale platform had more than 350 million players worldwide, and it was pulling in more than $5 billion a year from in-game purchases as of 2020. 
Along the way, Epic has acquired several smaller companies, including Sketchfab and Bandcamp. 
Epic Games Financing and Ownership
To continually develop and expand, any business venture needs capital. For a public company, that often means issuing bonds or shares to the public. For a private company like Epic, it means securing financing from lenders. 
Epic has had no trouble attracting financial support. It has major hedge funds, corporations and money-management firms as investors, including Sony, Appaloosa, Baillie Gifford, BlackRock, Fidelity and T. Rowe Price. It has also attracted Tencent, a Chinese media and technology company, as a minority investor. 
Through it all, Tim Sweeney has held onto more than 50% of the company's outstanding shares. Sweeney has opened more than 40 Epic offices around the world but has Epic's headquarters in Cary, North Carolina. After a new round of funding in 2022, the company's equity value rose to $31.5 billion.
Epic Games Stock: A Future IPO?
Although Epic has shares, they're not currently available to the public for purchase. The only way to get a piece of Epic is to buy into its outside investors, such as Tencent or Sony. 
In the future, Sweeney may decide to go through with an IPO. The idea would be to reward the company's backers with a way to earn a profit with publicly traded shares.
With an IPO, underwriters bring a block of shares to the market. Early investors and executives are allotted shares at a discounted price. A stock exchange comes up with a ticker symbol and allows trading in the shares by brokers and the public. As with any other listed shares, the Epic Games stock price would rise and fall according to supply and demand and the trends in the national economy.
Good To Know 

In the past, investors had to be connected to a company or its business partners to access IPO shares. But a number of online trading platforms, including TradeStation and Robinhood, now offer IPO access directly to their members.
A Case Against Public Trading
The downside to a public listing is the raft of legal and financial requirements that would come with it. The private company would become very public, with its financials reported each quarter, as well as regular investor meetings, conference calls with analysts, constant press scrutiny and accountability for the decisions taken by its executives. 
Without much doubt, an Epic Games IPO in 2022 or later would inspire fanfare and attention in the business world. Epic is one of the planet's biggest game developers. It's a bellwether for an important media and entertainment sector.
An IPO would also reward the venture capital firms that have financed and supported Epic. But Sweeney hasn't shown much interest in taking his company public. Then again, the CEO doesn't need to, as Epic has had no trouble making and raising money as a private company.
Just in Case
Investors hoping to someday own Epic Games stock should follow press releases and announcements on the Epic Games website. The company would likely announce its intentions well before the IPO date. This is a common practice for companies going public and seeking to drum up interest in the forthcoming shares.
Each stock exchange has different requirements for listing. The Nasdaq exchange, for example, requires at least 100,000 shares for the public "float," assets of at least $4 million and a $3 minimum bid price for the stock. In addition, the Securities and Exchange Commission requires an S-1 filing, which discloses financial information and the ownership structure of any company going public.
Information is accurate as of May 4, 2022.
Our in-house research team and on-site financial experts work together to create content that's accurate, impartial, and up to date. We fact-check every single statistic, quote and fact using trusted primary resources to make sure the information we provide is correct. You can learn more about GOBankingRates' processes and standards in our editorial policy.