Vegan Meat, Cannabis and Other Totally Out-There Stocks Dominating 2019

8 min Read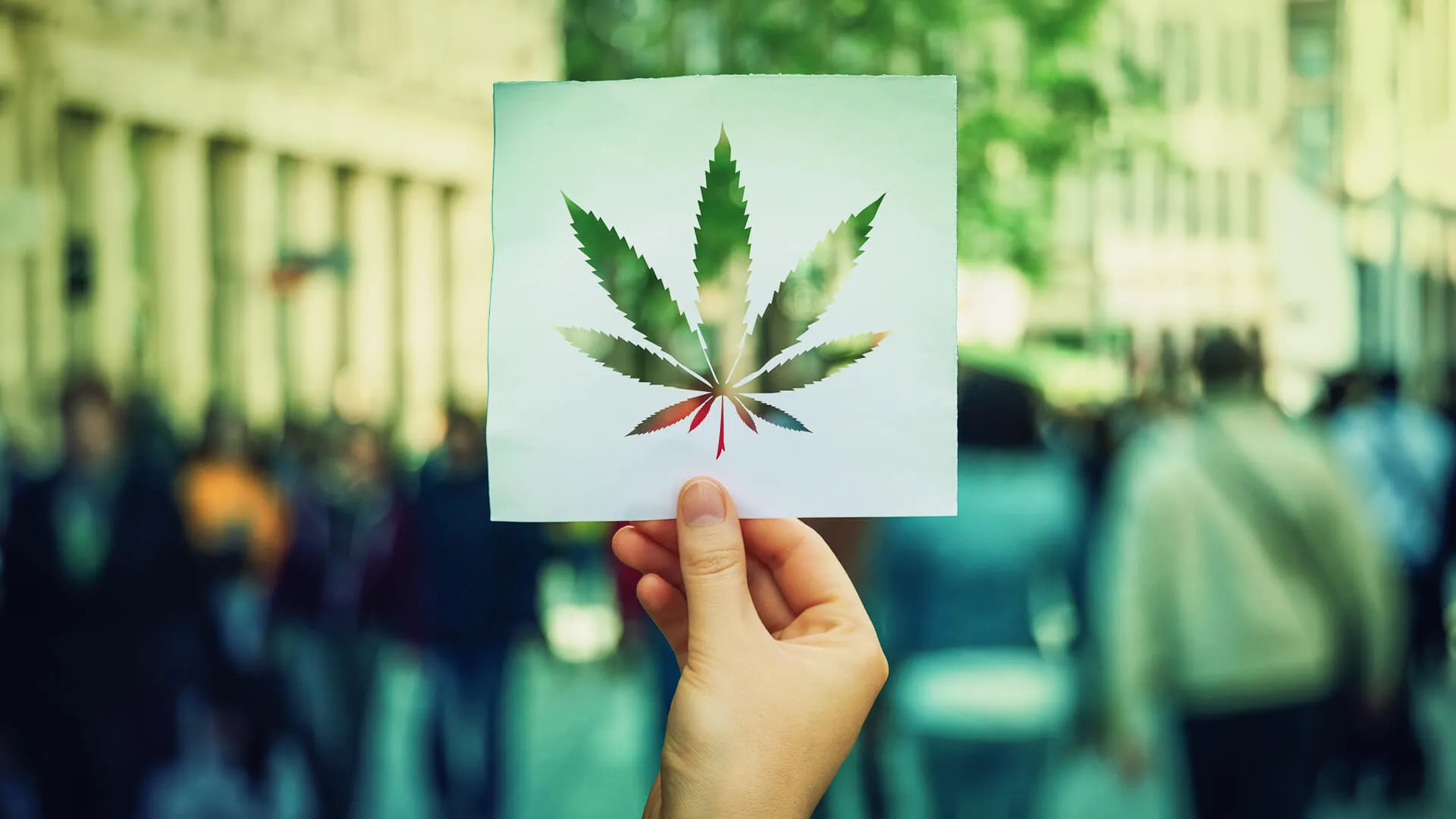 You can invest in almost anything. While retirement saving might typically involve a lot more stable companies in established industries, once you start to delve into some of the riskier, newer public companies, you can start to get into a world of crazy new technology and novel approaches. The most "out-there" stocks aren't the things to build your nest egg around, but that doesn't mean you should completely ignore the chance to invest in a potentially revolutionary new product.
And in 2019, there's no shortage of revolutionary ideas that are dominating the conversation. From meat that's not meat to digital money that only exists in the cloud to selling marijuana legally and out in the open, there are a lot of stocks with exciting new ideas behind them that you can invest in now. And while not all are showing world-beating performance to this point — especially after the recent market downturn over trade war woes — the inherent possibilities of the basic underpinning of their business has them getting the lion's share of attention from investors in search of the next big thing.
As long as the majority of your portfolio is dedicated to investment-grade bonds and stable, large-cap stocks, seeking out some fun stocks to invest in on the side can be a great way to stay engaged with your investing. And who knows? You might even get lucky and score massive success. So, here's a closer look at some of the companies with the strangest, most out-there products and technology driving their business models.
Beyond Meat, Inc. (BYND)
Current Price: $138.65
2019 Performance: 454.6%
Beyond Meat has been the focus of plenty of excitement as the company is hitting the market with a product that could really change the world of food forever: meatless meat. The company makes the Beyond Burger, a plant-based faux meat patty that's garnered rave reviews from those who have tried it. The first day of trading after the company's May IPO saw shares shoot up to 163% above its IPO price of $25 to $65.75 a share.
Etsy (ETSY)
Current Price: $63.89
2019 Performance: 34.3%
If you're thinking to yourself, "everyone knows about Etsy, why is that so 'totally out there?'" maybe you need to take a big step back. Wall Street is falling over itself for a chance to invest in a company that is essentially a for-profit version of the arts and crafts cabin at summer camp. Just because you're accustomed to that reality doesn't mean it's not "out there."
Etsy has been on a tear since it debuted on public markets. After its IPO set a share price of $16 for the first day of trading back in 2015, Etsy has since cleared $60 a share — nearly quadrupling its value in about four years.
Riot Blockchain (RIOT)
Current Price: $2.70
2019 Performance: 78.8%
There are few "out-there" ideas that have captivated the investing world more than cryptocurrency, the digital money that some see as the future of commerce. However, it's been something of a wild ride as this entirely new market continues to come into existence.
That leaves a wide variety of opportunities — from owning bitcoin to investing in firms trying to find new applications for blockchain technology. One, though, is Riot Blockchain, a cryptocurrency company that is publicly traded. Formerly a biotech company called Bioptix, Riot mines bitcoin and invests in blockchain technology.
Nvidia (NVDA)
Current Price: $145.50
2019 Performance: 9%
Nvidia is a visual computing company that makes powerful graphics processing chips that are an essential part of video games and computers. However, what's really become a major source of excitement for the company is the role those processors are playing in the development of self-driving technology — that's the "out-there" part of this stock. Nvidia's chips could end up being the onboard brains that allow autonomous cars to take in their surroundings and keep passengers safe all the way to their destinations. The stock might not be skyrocketing right now, but this company is dominating a lot of the conversation.
Intuitive Surgical (ISRG)
Current Price: $499.04
2019 Performance: 4.2%
If you're the sort of person who finds the idea of robots driving cars terrifying, you might want to skip this slide. That's because Intuitive Surgical is working on robots that can conduct surgery — and that's something people are definitely talking about. The company's main product is the da Vinci surgical system, which surgeons can use to perform surgeries in a less intrusive manner and with a higher success rate.
Soliton (SOLY)
Current Price: $16.20
2019 Performance: 232.7%
For a lot of people, the assumption might be that if there was a way to remove tattoos with sound, the three-straight hours of angry yelling your ink received from your parents would have already done it. However, the folks at Soliton didn't see it that way. This company has developed a way to use a rapid acoustic pulse (RAP) device to use shockwaves of sound to accelerate the process of removing a tattoo — among other potential applications.
GW Pharmaceuticals (GWPH)
Current Price: $171.74
2019 Performance: 76.3%
The ever-changing landscape of marijuana regulation in the United States has made for something of a strange balance. Much of the American population lives in states where it's legal for use either recreationally or medically, but it remains illegal at the federal level. However, British firm GW Pharmaceutical isn't messing with any sort of iffy legal landscape. It's developed epidiolex, the first treatment derived from the marijuana plant that's received FDA approval. The drug is used to treat seizures in two rare diseases.
Find Out: 12 Surprising Investments of Millionaires and Billionaires
Aurora Cannabis (ACB)
Current Price: $7.64
2019 Performance: 54%
Of course, with the growing legalization efforts throughout the United States, Canada and Europe, you're also starting to see something entirely new: legal, publicly-traded companies that are growing and selling marijuana. One such company is the Edmonton-based Aurora Cannabis, which produces and distributes cannabis and cannabis products for medical use.
Canopy Growth Corporation (CGC)
Collector's Universe (CLCT)
Current Price: $18.49
2019 Performance: 62.8%
Plenty of people have horror stories about how the Mickey Mantle rookie card they chewed up in their bicycle spokes for kicks is now worth a few hundred bucks, but it speaks to the way the market for memorabilia of all sorts can be hard to read. However, Collector's Universe has an ideal seat at the table, offering its services in authenticating and grading various rare coins, cards and other objects for collectors big and small.
Plug Power (PLUG)
Current Price: $2.55
2019 Performance: 105.7%
While lithium-ion batteries that power electric cars like Tesla get the lion's share of the attention, hydrogen fuel cell technology is a similar technology with a variety of applications that could help it become an exciting green tech for the future. Essentially, hydrogen fuel cells work by combining hydrogen with oxygen to create water and harvesting the energy released in the process.
Plug Power is among the industry leaders in the field, building fuel cells that can power everything from forklifts to city buses.
Ballard Power Systems (BLDP)
Current Price: $4.01
2019 Performance: 67.8%
Of course, Plug Power isn't the only player in the fuel cell game. Ballard Power Systems also develops a variety of options for the application of the technology, offering energy for everything from heavy equipment to unmanned drones — all with the only byproduct being water.
Conformis (CFMS)
Current Price: $4.49
2019 Performance: 1,154.2%
The act of simply replacing a person's joint as it breaks down later in life would be something of an anathema to someone living 100 years ago. However, knee replacement surgeries today help people remain relatively mobile well into old age even if they're suffering from serious issues with their joints. And in the case of Conformis, the company can make individual, customized replacement knees that are tailored to the specific patient — making their name something of a misnomer.
Illumina (ILMN)
Current Price: $335.49
2019 Performance: 11.9%
The original human genome project took some 13 years to complete and cost $2.7 billion. As such, the fact that genetic sequencing company Illumina can now do it in under a day must be, well, a little frustrating to some of the scientists who sank years of their lives into revolutionizing the science of genetics. Illumina, meanwhile, is partnering with major companies to make its fast, cheap gene sequencing more accessible to the world. Despite this stock not growing as quickly as some others, with what the company is doing, there are plenty of reasons to believe it'll be talked about for a while.
Broadwind Energy, Inc. (BWEN)
Current Price: $1.93
2019 Performance: 48.5%
Despite the assertion by plenty of market watchers that wind power wasn't realistic, and the entire industry was simply tilting at windmills, the growth of the use of turbines for electricity has grown dramatically. And one such company cashing in on this boom is Broadwind Energy, building wind power turbines and systems to help people turn a blustery day into power.
Click through to find out what you should be doing in a falling stock market.
More on Investing
All market data accurate as of June 7, 2019.
Photo Disclaimer: Please note photos are for representational purposes only. As a result, some of the photos might not reflect the companies listed in this article.
About the Author