6 Reasons Tesla Might Be the Stock You Need To Buy
It's not just its cars that make it a good buy.
Vitaliy Karimov / Shutterstock.com
1/6
Sue Hwang / GOBankingRates
It's Selling Cars Like Crazy
It's hard to argue with success — with a decade in, Tesla is selling cars as quickly as it can make them. In early October, the company released its third-quarter reports and announced deliveries of 139,300. That was enough not only to beat the 137,000 that Wall Street expected, but it shattered Tesla's previous quarterly record of 112,000.
Tesla Is Adaptable
The previously mentioned delivery statistics represent the third straight quarter that Tesla turned in better-than-expected numbers — and it hasn't been just any three quarters. Tesla managed not only to break its own delivery record by a mile but also to generate year-over-year revenue growth of 40% during a year defined by social, political and economic upheaval, as well as widespread consumer anxiety. Tesla is planning to deliver 500,000 vehicles in 2020. If that's the bar during the worst of times, what is Tesla capable of when skies are clear?
3/6
Jonathan Weiss / Shutterstock.com
It's a Diversified Company
About 80% of Tesla's total revenue comes from its vehicles, but it's a diversified company that offers investors the opportunity to buy into an exciting range of new and emerging technologies with a single stock purchase. Tesla designs and manufactures its own battery systems and solar technology equipment, as well as supercharger stations, vehicle service centers and self-driving software and hardware. In total, Musk estimates more than a dozen startups exist under the Tesla brand.
Read More: Cars That Are Bad News for Tesla
4/6
Grzegorz Czapski / Shutterstock.com
Its Vehicles Might Become Appreciating Assets
Automakers were experimenting with electric vehicles, solar power and autonomous driving long before the arrival of Tesla, but Elon Musk is in the process of doing something that literally no automaker has done before — making cars appreciating assets. It's common knowledge that all vehicles lose value the second they're driven off the lot and within a few short years, just a fraction of their value is left, even if they're meticulously maintained. Elon Musk insists that Tesla vehicles are on their way to becoming assets that increase in value over time and that his cars will become legitimate appreciating assets once fully autonomous driving is a reality.
5/6
Hadrian / Shutterstock.com
Tesla Has Big Plans for the Future
Tesla is currently building its third manufacturing plant. Located near Berlin, the facility will be ready to start cranking out Model Ys by March 2021. It's all part of a bold and ambitious plan to build 20 million electric vehicles a year over the next decade. That's double the capacity of today's dominant automakers. With a presence now in Germany, Tesla will be competing not only with America's top car companies but also with the likes of Daimler AG, Volkswagen and BMW in Europe.
6/6
Kathy Hutchins / Shutterstock.com
The Elon Musk Factor
The final and biggest reason that Tesla's stock is still hot is because of the man behind the movement. Like Steve Jobs was to Apple and Warren Buffett is to Berkshire Hathaway, Elon Musk is more than just Tesla's founder — he's its life force. A tireless worker and a relentless innovator bridled only by the limits of his imagination, Musk has willed into reality a revolution in car travel and space travel, the latter through his SpaceX company. Like Jeff Bezos at Amazon, he's suffered a string of stinging defeats. But also like Bezos, he's displayed incredible resilience, he's predicted and prepared for future trends, and he's proven the naysayers wrong too many times to ignore.
More From GOBankingRates
About the Author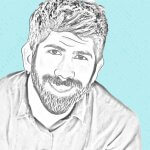 Andrew Lisa has been writing professionally since 2001. An award-winning writer, Andrew was formerly one of the youngest nationally distributed columnists for the largest newspaper syndicate in the country, the Gannett News Service. He worked as the business section editor for amNewYork, the most widely distributed newspaper in Manhattan, and worked as a copy editor for TheStreet.com, a financial publication in the heart of Wall Street's investment community in New York City.