5 Stocks To Avoid Right Now

5 min Read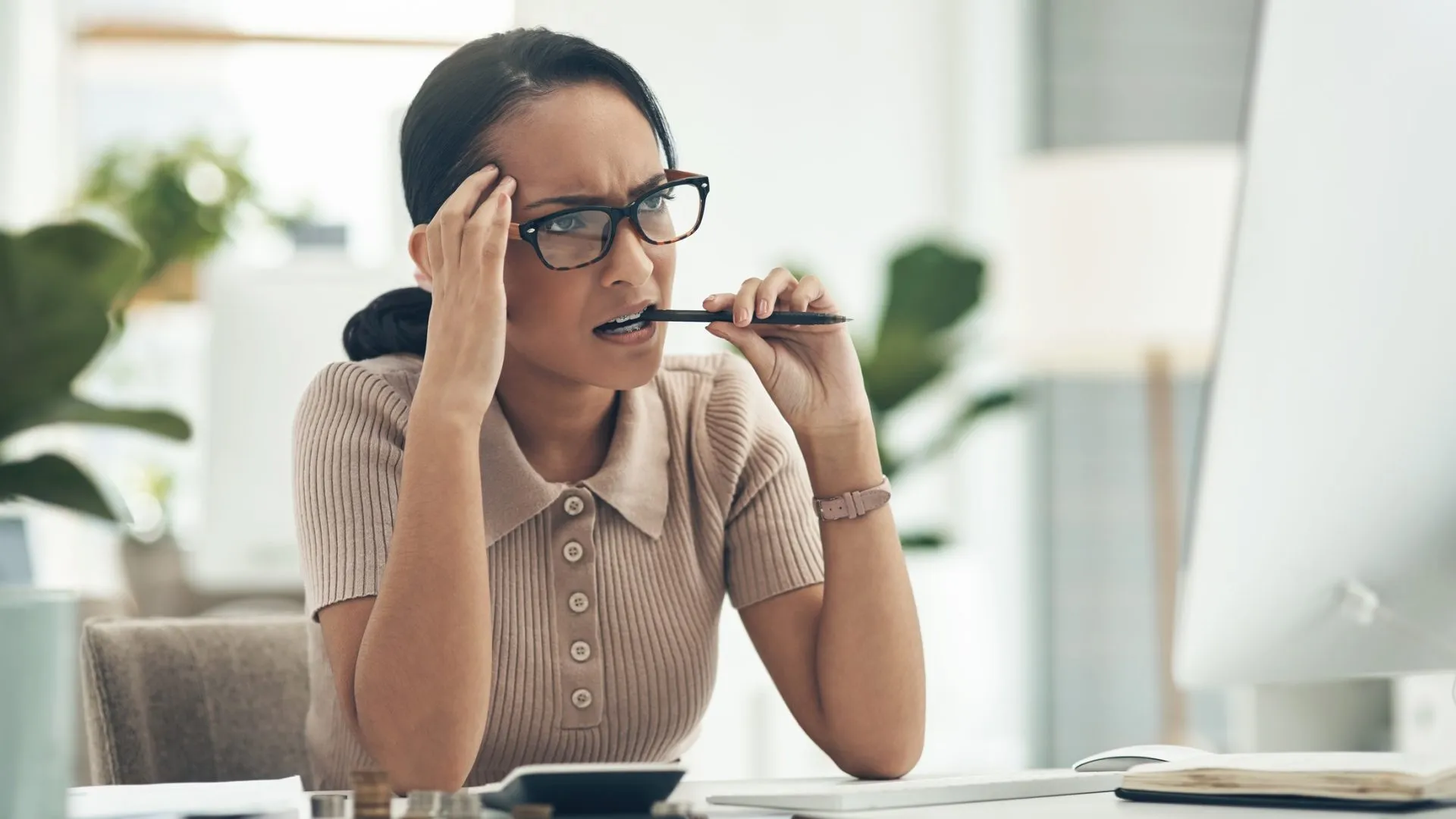 Picking which stocks to sell or avoid can be a tricky business. Even stocks that are deemed "overvalued" can continue trading on momentum for days, weeks and even months before correcting. However, stocks that have stretched valuations typically have the furthest to fall in the event of a sell-off, making them prime candidates to avoid if you're looking to reduce the risk in your portfolio.
Explore: GOBankingRates' Best Credit Cards for 2023
Read More: 3 Easy Tips To Turn Your Credit Woes Into Wows
Sometimes, however, even stocks that have traded down dramatically should still be avoided. Rather than trying to grab a falling knife, investors are best served simply by getting out of the way of these consistent losers.
To help identify stocks from both camps that should be avoided, GOBankingRates looked at data published by Barron's regarding an academic study conducted by three finance professors: Kent Daniel of Columbia Business School, Alexander Klos of Germany's Kiel University, and Simon Rottke of the University of Amsterdam. The interesting thesis of these professors – which was backed up by hard market data – was that stocks that are hard to sell short are ripe for declines in the coming year. This was particularly true if the stocks were at the extremes of the market – either leaders or losers. 
GOBankingRates cross-referenced the data from Barron's for 2022 with current analyst ratings. The stocks that surfaced with ratings of "hold" or worse made the list of top 5 stocks to avoid.
There's no guarantee these stocks won't bounce – or continue to rise – in 2023. However, given the historical data and current analyst outlooks, these stocks might be particularly risky to own.
RPC (RES)
Price as of Jan. 6, 2023: $9.20
Market cap as of Jan. 6, 2023: $1.993 billion
RPC had a stellar 2022, up about 90% on the year. That alone might subject the stock to profit-taking. But as one of the best performers of the year and a stock that is difficult to short, it finds itself on Barron's list of potential losers going forward. On the analyst front, the average rating is simply a "hold," which is a pretty negative rating from an industry loath to come out and recommend that investors actually sell a stock.
Take Our Poll: Are You in Favor of More Inflation Relief in 2023?
Campbell Soup (CPB)
Price as of Jan. 6, 2023: $57.01
Market cap as of Jan. 6, 2023: $17.037 billion
Campbell Soup boomed in 2022, rising over 40% as the company actually benefited from inflationary pressures. Campbell Soup was able to raise prices in 2022 to counteract the rising costs it was paying itself, resulting in rising sales and profits. Historically, that's a pretty big move in the stock, which could set itself up for some profit taking. It also finds itself on Barron's list of hard-to-short stocks and carries just a "hold" rating from analysts.
T. Rowe Price Group (TROW)
Price as of Jan. 6, 2023: $112.29
Market cap as of Jan. 6, 2023: $25.093 billion
Of the 15 analysts covering T. Rowe Price Group, more recommend selling the stock than even holding it, although the "average" rating comes out to a hold. A number of factors, from inflation and rising interest rates to a bear market in stocks and fund underperformance, have all combined to hit the stock hard. Yet, shares remain hard to short, portending a difficult road ahead according to Barron's analysis.
GameStop (GME)
Price as of Jan. 6, 2023: $16.46
Market cap as of Jan. 6, 2023: $5.013 billion
GameStop is one of the few publicly traded companies that a consensus of analysts are willing to give an "underperform" rating, one notch lower than the "hold" rating that often actually means "sell." GameStop has made all kinds of news over the past two years as the poster child for meme stocks, and it even has a documentary about its rise and fall on Netflix. However, after skyrocketing over 400% in a single week in early Jan. 2021, GameStop has become increasingly difficult to short, and its stock has tumbled. Except for a few speculative spikes that drive the stock whenever online message boards get active, the stock has been in a losing trend for two years now, down about 48% over the last year and 11% in 2023 alone.
Lumen Technologies (LUMN)
Price as of Jan. 6, 2023: $5.43
Market cap as of Jan. 6, 2023: $5.618 billion
Lumen Technologies stock can't seem to get out of its own way. The stock has been in a strong downtrend since peaking at over $40 per share in 2014, falling into the mid-single digits by 2022. Once known as CenturyLink, the communications company has struggled to find growth. Shares remain hard to short, even after the company fell by more than 50% in 2022. Analysts have yet to unleash their backing for the company, keeping their average rating at "hold."
More From GOBankingRates
About the Author