25 Stocks That Every Retiree Should Own
Retirees should consider stocks that pay dividends.
Ryan Fletcher / Shutterstock.com
When it comes to investing, you might think of retirement as "the end of the road." After all, through your working years, you were no doubt bombarded with suggestions to put away as much as you can toward your retirement or to max out your 401(k) plan. While both of those are sound suggestions, the reality is that retirement is just the beginning of your next phase of life. With good health, good genes and good luck, you may live a retirement of 30 years or even more. With that type of time horizon, you'll want at least a portion of your portfolio to remain in stocks.
Of course, in retirement, it's also likely that you're no longer working, or at least not pulling in the kind of income you did in your working years. Betting your entire nest egg on the latest high-flying stock is clearly a bad idea. So, what's the compromise? One option is to own stocks that pay regular, consistent dividends. Better yet, find companies that consistently raise their dividends. Not only will you generate a steady or even increasing cash flow, but your investments will be skewed toward solid, reliable companies that aren't likely to go out of business any time soon.
Here's a look at 25 stocks that just might fit that bill. Note that there's no such thing as "a perfect stock" or "a perfect portfolio" that applies to all investors, so it's highly recommended that you consult with a fiduciary financial advisor before you choose to invest in any stocks, even the ones on this list.
Last updated: Feb. 3, 2020
1/25
georgeclerk / Getty Images
Alphabet (GOOG)
Share price as of Jan. 22, 2020: $1,485.95
Some retirees might not use Google, but perhaps they should consider investing in it, as they might be the only ones. Google is one of the few companies in the world that has become a verb denoting exactly what the company does; whenever you need to find out a bit of information, most people simply Google it. Although the parent company of Google is technically named Alphabet, the stock symbol remains GOOG.
2/25
Sundry Photography / Shutterstock.com
Chevron (CVX)
Share price as of Jan. 22, 2020: $119.20
Chevron is a big oil company that makes the list of potential retiree investments thanks to its sizable, growing and sustainable dividend. Currently yielding over 4.2%, Chevron's quarterly, split-adjusted dividend of $2.38 per share is more than triple the $0.70 per share the company paid in the fourth quarter of 2001 when it merged with Texaco. In fact, the stock is considered a Dividend Aristocrat, having raised its dividend for 31 consecutive years. The stock has gone more-or-less sideways since mid-2018, and its current price-earnings ratio of 16.58 puts the stock at just under fair value, according to some analysts.
3/25
Bonsales / Shutterstock.com
Disney (DIS)
Share price as of Jan. 22, 2020: $144.01
Not many companies scream "blue chip" more than the Walt Disney Company. In addition to the company's world-famous theme parks, the company is the owner and producer of some of the most iconic films and characters in history, from Mickey Mouse to Elsa. Recently, the company launched its own streaming service to compete with industry heavyweights Netflix and Amazon, leveraging the strength of its powerful content library.
4/25
Mel Evans/AP / Mel Evans/AP/Shutterstock
Merck (MRK)
Share price as of Jan. 22, 2020: $89.65
In terms of market capitalization, which is a fancy term for a stock's current share price times the number of outstanding shares, Merck is the largest pharmaceutical company. Although the company has six blockbuster drugs, according to Investor's Business Daily, its long-term success could hinge on its biggest cancer treatment, Keytruda.
After gaining 34% in 2018 and 19% in 2019, Merck now trades at about 25 times earnings, which is a bit lofty. However, it's been a long-term winner and currently sports a yield of 2.72%. Perhaps most importantly for retirees, the company has a long record of raising its dividend every December.
5/25
Maxene Huiyu / Shutterstock.com
Boeing (BA)
Share price as of Jan. 22, 2020: $309.00
Boeing is known by many Americans as a maker of airplanes, but it's also an important defense contractor. In fact, the U.S. government is the single largest customer of Boeing, accounting for an astonishing 31% of its revenue. Boeing itself accounts for 21% of the Department of Defense's procurement budget. With this type of essential backing, Boeing seems destined to be a long-term winner. Recent troubles with its 737 MAX jet has dropped the share price, possibly giving retirees a better entry point. Shares currently offer a 2.62% yield to boot.
6/25
Jonathan Weiss / Shutterstock.com
Home Depot (HD)
Share price as of Jan. 22, 2020: 

$232.90
Home Depot dominates the home improvement market, along with competitor Lowe's. While both have performed well over the past 10 years, Home Depot has taken the crown, returning 755% to shareholders versus the 431% earned by Lowe's. Home Depot shareholders have also been rewarded with a string of dividend increases, typically annually. Home Depot's current quarterly dividend sits at $1.36, translating to a current yield of 2.35%. This represents a monster gain from the company's first dividend paid on May 27, 1987, which was just $0.000439 per share on a split-adjusted basis.
7/25
josefkubes / Shutterstock.com
Honeywell (HON)
Share price as of Jan. 22, 2020: 

$180.05 
Honeywell is primarily known as an aerospace and defense contractor, but it's an industrial conglomerate with its hand in everything from chemicals and materials to manufacturing, safety and supply chain divisions, among others. Honeywell doesn't raise its dividend every single year, but over time, its dividend history shows a consistent trend upward. Since 1995, for example, the company's quarterly dividend has risen by nearly a factor of 10, from $0.093 to its current $0.90. The stock's moderate current dividend yield of 1.99% is also a reflection of how much the share price of Honeywell has risen over the years, keeping up with its dividend payout.
Other Investment Options: The Best Cheap Stocks To Buy
8/25
Valeri Potapova / Shutterstock.com
Visa (V)
Share price as of Jan. 22, 2020: $207.90
How often do you swipe your Visa card to make a purchase? Do you use your cards more often than you did 10 years ago? 20 years ago? If the answers to these questions are "often," "yes" and "yes," then you can understand why Visa is a growth stock. As Visa expands globally and continues to roll out new partnerships with card issuers, usage of its network is likely to grow. Beyond that, however, the company is branching out into new, noncard payment types in its bid to dominate the global payments market. Its dividend is small, at just 0.58%, but it has grown every year since the company began payouts in 2008.
9/25
Sundry Photography / Shutterstock.com
Walmart (WMT)
Share price as of Jan. 22, 2020: 

$116.10
If you're looking for a survivor, look no further than Walmart. The company continues to endure ongoing competitive onslaughts from the likes of industry behemoths Target and Amazon and yet still remains the largest retailer in the world, in terms of global revenue. The stock's yield is a relatively modest 1.83%, but the company's longevity seems assured for retirees.
10/25
Jonathan Weiss / Shutterstock.com
AT&T (T)
Share price as of Jan. 22, 2020: $39.04
AT&T traces its history all the way back to Alexander Graham Bell, so the company is nothing if not an example of corporate resilience. As the telecommunications industry has changed, AT&T has been forced to adapt. In addition to its wireless business, the company is also the world's largest pay-TV provider. The company is a Dividend Aristocrat, having raised its dividend for 34 consecutive years as of Jan. 31, 2019. AT&T currently pays one of the highest dividends you can find at a major company, yielding 5.33%.
11/25
TANNEN MAURY/EPA-EFE / Shutterstock.com
AbbVie (ABBV)
Share price as of Jan. 22, 2020: 

$87.21
AbbVie is a pharmaceutical company that might be a bit riskier for retirees. Sales of one of its major drugs, Humira, have slowed, and the stock has recently underperformed the S&P 500 index. However, strictly from an income perspective, AbbVie has been an admirable performer. The stock currently yields a solid 5.36%, and that dividend has increased by 168% since 2013 alone. AbbVie is currently trying to buy Allergan, the maker of Botox, in a deal that could improve the company's cash flow even further.
12/25
zorazhuang / Getty Images/iStockphoto
Occidental Petroleum (OXY)
Share price as of Jan. 22, 2020: $43.29
Occidental Petroleum's stock has fallen on hard times as of late, but that may make it a good time for retirees to finally take a position. Unlike many other stocks that are trading at all-time highs, Oxy has plenty of room to run, according to some analysts. On the income side, Occidental Petroleum has consistently paid dividends for over 25 years, with increases for the past 16 years in a row. Currently, the yield on Occidental Petroleum sits at a whopping 7.13%, and many analysts still deem the stock to be undervalued.
13/25
Reed Saxon/AP / Shutterstock.com
Amgen (AMGN)
Share price as of Jan. 22, 2020: 

$236.75
Amgen is a biotech company that currently pays an above-average dividend of 2.69%. The company has not only raised its dividend every year for nine years in a row, but it has also boosted its payout over that short time period by an astonishing 471%. Although all biotech companies have to deal with the ups and downs of patent expirations and drug successes or failures, Amgen has a deep pipeline that should help it ride out any short-term problems. In addition to paying a sharply rising dividend, Amgen has also been buying back stock, another example of management's shareholder-friendly approach.
14/25
Ken Wolter / Shutterstock.com
UnitedHealth Group (UNH)
Share price as of Jan. 22, 2020: $300.59
UnitedHealth is the largest U.S. health insurance company and the industry bellwether. As a retiree, if you're going to own stocks, the most conservative options are often the biggest companies in a thriving industry. Although UnitedHealth sports a modest 1.44% dividend yield, analysts currently have a consensus "buy" rating on the stock, with an average price target of $340. Since 2010, when the company first began paying its dividends on a quarterly basis, UnitedHealth has raised its dividend every year.
15/25
JuliusKielaitis / Shutterstock.com
IBM (IBM)
Share price as of Jan. 22, 2020: $143.89
IBM, still known as "Big Blue," was the epitome of the blue-chip stock for much of its existence. It still resides in the venerable Dow Jones Industrial Average, but its stock price has fallen on hard times in recent years. Since peaking at $215.80 on March 14, 2013, the stock has been in a marked downtrend.
However, for dividend investors, the stock is a dream, and not just because it's currently yielding a giant 4.69%.
IBM has paid quarterly dividends for an astonishing 103 consecutive years, and in 2020, it will become a Dividend Aristocrat, meaning it will have raised its dividend for at least 25 consecutive years.
16/25
Ken Wolter / Shutterstock.com
Public Storage (PSA)
Share price as of Jan. 22, 2020: $

220.99
The idea behind investing in Public Storage is simple. As Americans continue to accumulate things, they need a place to store all of it. As a retiree, if you subscribe to the belief that the most solid companies in a particular industry are the industry leaders, then Public Storage is worth considering. Unlike many of its competitors, PSA operates with an extremely low amount of leverage (debt). The company also has a policy of consistently raising its dividend, which it has at an annualized rate of 9.8% since 2002. Currently, the stock sports a fat 3.62% dividend yield.
Consider These: The 10 Best Short-Term Investments
17/25
maumapho / Getty Images
American Tower (AMT)
Share price as of Jan. 22, 2020: $235.16
American Tower is the industry leader in wireless tower development, with more than 40,000 towers located across all 50 states. Since bottoming out in the low single digits in 2002, American Tower's stock has been in a relatively steady uptrend, paralleling the growth in mobile phone usage. The stock currently yields 1.61%, and analysts have a consensus "buy" rating.
18/25
Tempura / Getty Images
Prologis (PLD)
Share price as of Jan. 17, 2020: $

93.94
Prologis is a company with a name that's unknown to many investors. However, it's the world's largest logistics real estate investment trust. While this may not sound like the most exciting investment, Prologis is poised to benefit from the tremendous boom in e-commerce and the need for additional warehouse and distribution space. After a disastrous 2008-09, the company's stock has turned around dramatically, rallying from a low of about $10 to its current price in the mid-$90s. If you're a believer in the future growth of e-commerce, like Amazon, then Prologis should stand to directly benefit.
19/25
Roman Tiraspolsky / Shutterstock.com
Colgate-Palmolive (CL)
Share price as of Jan. 22, 2020: $70.53
Colgate-Palmolive is one of the most well-known and loved brand names in the U.S. The firm has been showered with global accolades; Fortune magazine recognizes it as one of the world's most admired companies, while Ethisphere has dubbed Colgate-Palmolive "the world's most ethical company." The company currently yields 2.44% and is one of the top dividend aristocrats, having raised its dividend for an astonishing 56 consecutive years, through Jan. 31, 2019.
20/25
Roman Korotkov / Shutterstock.com
Waste Management (WM)
Share price as of Jan. 22, 2020: $120.32
With an ever-growing global population contributing to larger and larger amounts of waste, a company like Waste Management seems poised for long-term growth. Revenues for the company are already at all-time highs, and management has indicated that future growth is in store as well. Currently, the stock offers a 1.70% dividend yield to boot.
21/25
4x6 / Getty Images/iStockphoto
Archer-Daniels Midland (ADM)
Share price as of Jan. 22, 2020: $44.93
Even though it's one of the largest agricultural companies in the world, Archer Daniels Midland may not be a name familiar to most stock investors. However, for those in the know, the company has been a solid investment. The company is one of the kings of the dividend aristocrat world, raising its dividend an amazing 44 years in a row, as of Jan. 31, 2019. ADM's current yield sits at a giant 3.12%.
22/25
Katherine Welles / Shutterstock.com
Union Pacific (UNP)
Share price as of Jan. 22, 2020: $180.93
Even with the rise of other shipping options, rail remains an important transportation source in the U.S. A recent shift could help boost the bottom line of certain railway companies, such as Union Pacific. Recently, UNP adopted the "precision scheduled railway" system, which helps railroad companies operate more efficiently. With a current yield of 2.14%, the combination could make for a good long-term investment for retirees.
23/25
Ken Wolter / Shutterstock.com
3M (MMM)
Share price as of Jan. 22, 2020: $178.03
If you want to own the king of the Dividend Aristocrats, look no further than 3M. This massive conglomerate is one of the companies in an eight-way tie for the longest consecutive streak of dividend increases, at 56 years as of Jan. 31, 2019. The company is also one of the elite 30 businesses comprising the Dow Jones Industrial Average. Currently, the maker of everything from Scotch tape to Post-It notes yields 3.24%.
24/25
nitpicker / Shutterstock.com
Bristol-Myers Squibb (BMY)
Share price as of Jan. 22, 2020: $67.43
The pharmaceutical industry has always been a sound source of dividend payments for investors, and Bristol-Myers Squibb is no exception. Currently yielding 2.67%, BMY's stock has had its ups and downs but returned an average of 12.51% annually to investors over the last 10 years. The global pharmaceutical giant reported quarterly revenue of $6 billion in the third quarter of 2019 alone.
25/25
Rob Crandall / Shutterstock.com
CVS Health (CVS)
Share price as of Jan. 22, 2020: $74.01
Depending on your investment philosophy, the stock of pharmacy giant CVS could be one to avoid, or it could be on the brink of a major turnaround. While the stock market, in general, has enjoyed a prosperous half-decade, shares of CVS are down over 20% over the past five or so years. Earnings estimates are looking up, however, after turning negative during the company's acquisition of insurance giant Aetna in 2018-19. A survey of 25 analysts has a "strong buy" rating on the stock, with an average price target of $85.31. Dividends remain strong, with the company paying a current yield of 2.70%.
More From GOBankingRates
About the Author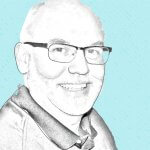 After earning a B.A. in English with a Specialization in Business from UCLA, John Csiszar worked in the financial services industry as a registered representative for 18 years. Along the way, Csiszar earned both Certified Financial Planner and Registered Investment Adviser designations, in addition to being licensed as a life agent, while working for both a major Wall Street wirehouse and for his own investment advisory firm. During his time as an advisor, Csiszar managed over $100 million in client assets while providing individualized investment plans for hundreds of clients.