Sweetgreen Files for IPO: Can Plant-Based Eating Power This Stock to Success?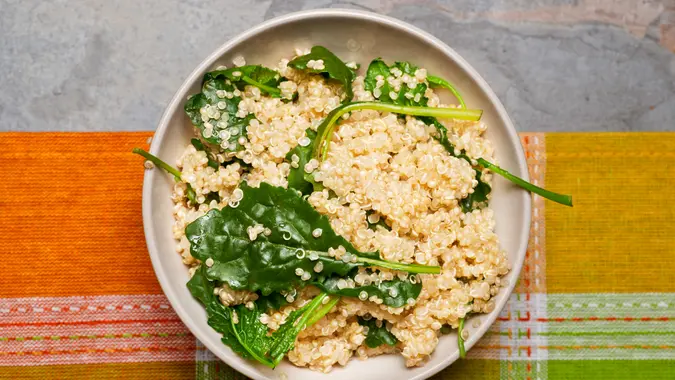 dlerick / iStock.com
In the past year, Sweetgreen has found itself in a tough position. The company, which operates in the fast health food space, initially found itself impacted by the COVID-19 lockdown and resulting sudden onset of remote work policies. The impact to Sweetgreen's business was severe enough that the company received a $10 million loan from the federal government's Small Business Administration. Sweetgreen was later one of the businesses to return that money after learning of funding problems with the program that granted the loan.
By fall 2020, Sweetgreen had pulled off a key pivot — using strategies like exclusive online-only menu items to drive sales in its app. As a result, digital orders have risen by 178% during the pandemic.
At the same time, Sweetgreen has filed for its initial public offering — a move that's either perfectly timed with the potentially impending collective return to office buildings, or poorly timed in a post-pandemic era full of unknowns regarding whether consumers will spend what they used to.
What Is Sweetgreen?
Sweetgreen is a health-focused quick-serve restaurant chain. It was founded in 2007 by three college students to solve the challenge of needing food quickly but wanting it to be healthy. Sweetgreen is an environmentally conscious company. It sees climate change as the single biggest challenge of modern life, and it is working to become carbon neutral by the end of 2027.
How Does It Work?
At brick-and-mortar retail locations throughout the U.S., Sweetgreen serves fresh grab-and-go meals. Those meals range from plant-based warm bowls to salads, full plates, locally-made rosemary focaccia and health-friendly beverages. Most meal items are between $10 and $13, and Sweetgreen makes its nutritional information available on its website. The company also has an app that can take and track orders, enable access to exclusive menu items, and make special offers such as birthday gifts and account credits.
Good To Know

At present, the company does business in 14 U.S. markets: Atlanta, Austin, Boston, Chicago, Connecticut, Denver, Houston, Los Angeles, Miami, New Jersey, New York City, Philadelphia, San Francisco and Washington, D.C.
Sweetgreen also offers a subscription plan for businesses called Outpost. Colleagues can band together and order lunch for less — free delivery and no tip. Individual orders can be customized and drop-off can be scheduled at your place of business at the same time every day. Outpost is currently available in every market that Sweetgreen operates in.
How Much Is Sweetgreen Worth?
Sweetgreen currently has an estimated market capitalization of $1.8 billion, in part because of an infusion from venture capital fundraising efforts earlier this year. By Sweetgreen's records, its pre-pandemic 2019 revenue reached $300 million.
How To Buy Sweetgreen Stock
At this time, Sweetgreen has filed for an IPO. If shares of the company become available, you'll be able to purchase them through a standard brokerage account and potentially through your Individual Retirement Account.
Is Sweetgreen Stock a Good Investment?
Sweetgreen is backed by some big names. Some of its investors include Fidelity Investments and Danny Meyer of Shake Shack. Its product offering appears to be well-positioned in the wellness space, particularly as many workers prepare for at least a partial return to the office.
At the same time, it's unclear whether post-pandemic consumers will still be willing to spend the kind of money on lunch that they did pre-pandemic. Some have already decided that it's a considerable expense that COVID-19 forced them to find workarounds for. As Sweetgreen prepares for its IPO, the questions it must answer for potential investors are: How much of its pre-pandemic audience will return, and how will the company pivot if they spend less?
Good To Know

Sweetgreen plans to introduce locations with a drive-thru lane and drive-in parking spaces, starting with a pilot in Highlands Ranch, Colo., slated to open this winter. The company is also surfacing in the suburbs after initially focusing on building an urban presence. Drive-thru customers will order ahead via the app, which was a trend even pre-pandemic.
Future Outlook: Sweetgreen Looks To Evolve Its Business Model
Bound for the intersection of speed and wellness, Sweetgreen has done what many couldn't. It's still standing after nearly a year and a half in a pandemic. That may be because of its pre-pandemic popularity and that it had more than a decade to perfect the business before customers went into lockdown. Yet Sweetgreen has done more than survive — it plans to rethink its operating model. If the company pulls off a drive-thru health food experience, filling a fast food gap, it should be able to write its own meal ticket.