10 Best Penny Stocks To Watch Right Now
Penny stock trading refers to buying and selling stocks of small companies that trade for less than $5. Be forewarned: Penny stocks are considered highly speculative. But with high risk comes the possibility of high reward.
The Securities and Exchange Commission cautions that even the best penny stocks with high returns should be thoroughly investigated before you buy.
Why does the SEC say your best penny stocks watchlist should be vetted? Here's what you need to know:
They typically trade over the counter and belong to a market without rigorous reporting requirements.
Quotes may be tough to find.
They are thinly traded, so selling them may be difficult.
They could be involved in what's called a "pump-and-dump" scheme.
Markets recently have been highly volatile. This exacerbates both the risk and possible rewards associated with speculative penny stocks. Short-term traders may add penny stocks to their watchlists because of this.
When rapid market shifts combine correctly with penny stock volatility, short-term penny stock traders can increase profits.
Other penny stock investors choose a different approach. They research fundamentals and approach penny stocks as longer-term investments.
Whether you are interested in the best penny stocks for day trading or the best penny stocks to hold long term, below are the top penny stocks to watch now.
Even the best penny stock is loaded with risk, however, so proceed with caution when you decide to invest in a penny stock.
What Are the Top Penny Stocks To Watch Out For?
From stocks associated with finance, pharmaceuticals and engineering, there's something for everyone interested in how to invest in this niche. GOBankingRates screened over-the-counter penny stocks using the popular Finviz tool.
Here are the best penny stocks to watch today based on:
Price under $5
Market capitalization ranging from under $50 million to $300 million
Average daily volume under 500,000 shares
Earnings-per-share growth next year over 30%
EPS growth this year over 30%
1. DHI Group (DHX)
Price: $2.40
Market Cap: $128.11 million
EPS Growth Next Year: 500%
EPS Growth This Year: 59.9%
DHI Group Inc. is a New York-based global service business that provides technology professionals with employment connections and data. The company operates Dice, a web-based platform that features technology and engineering job postings for technology and non-technology-oriented companies. It also operates ClearanceJobs and eFinancialCareers and might be one of the best penny stocks to invest in today.
With competition intensifying for tech talent, the 30-year-old DHI Group is in a good position to grow next year. Insiders have been buying the stock.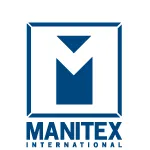 2. Manitex International (MNTX)
Price: $4.81
Market Cap: $94.28 million
EPS Growth Next Year: 1,350%
EPS Growth This Year: 39.7%
Manitex designs, manufactures and distributes engineering lifting solutions, like rough terrain cranes and shipping cranes. Most of its products are used for handling products for construction, government entities and railroads. It has some room to move, as it is currently about 36% off its 52-week high.
The company recently announced it has landed a $1.8 million order, reduced debt by more than $5 million and has sold off one of its global brands. Manitex might be among the best penny stocks to hold long term.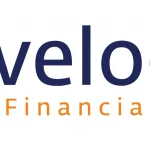 3. Velocity Financial Inc. (VEL)
Price: $4.89
Market Cap: $97.21 million
EPS Growth Next Year: 521.1%
EPS Growth This Year: 126.6%
Velocity Financial is a real estate finance company, originating and managing commercial and residential investor loans in the United States. It was trading above $14 per share in February 2020, so it has upside potential.
An investment in Velocity could be a bumpy ride due to an ongoing class-action suit. The financial firm's book value per share is $10.26.
4. Infrastructure and Energy Alternatives Inc. (IEA)
Price: $6.34
Market Cap: $135.42 million
EPS Growth Next Year: 300%
EPS Growth This Year: 52.1%
Penny stock investors who believe government infrastructure funding could bounce back may have an interest in Infrastructure and Energy Alternatives. The company specializes in renewable energy and specialty civil engineering projects.
It has announced new wind and solar projects in Iowa, Indiana, Texas and California since the beginning of 2020. IEA is 37% off its 2020 high. In 2019, its share price topped $10.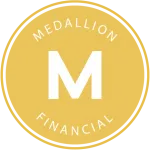 5. Medallion Financial Corp. (MFIN)
Price: $2.63
Market Cap: $66.01 million
EPS Growth Next Year: 283%
EPS Growth This Year: 93%
New York-based Medallion originates, services and acquires loans that finance various commercial businesses. It also offers consumer loans for the purchase of boats, RVs and motorcycles.
Penny stock traders began eyeing Medallion in late spring. Thanks to the pandemic, its share price crashed from $7.00 to under $2.00 in a matter of weeks. Its book value per share is $10.13.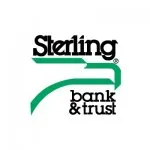 6. Sterling Bancorp Inc. (SBT)
Price: $3.54
Market Cap: $179.41 million
EPS Growth Next Year: 261.8%
EPS Growth This Year: -52.30%
Sterling Bancorp is the holding company for Sterling Bank & Trust, a community bank operating in California, New York, Washington and Michigan. Like other financial firms in 2020, Sterling's stock plummeted from its 52-week high of $10.20 to a low of $2.53. The bank has solid fundamentals, including a price-earnings ratio of 2.64, book value per share of $6.66 and a profit margin of 16.70%.
Nasdaq delisted the stock, so SBT trades now OTC. Sterling is fighting the delisting. If the bank wins, the stock price could move higher.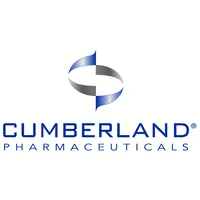 7. Cumberland Pharmaceuticals Inc. (CPIX)
Price: $3.20
Market Cap: $48.42 million
EPS Growth Next Year: 255.56%
EPS Growth This Year: 48.5%
Biotech and pharmaceutical sectors have moved to the upside, primarily because of the pandemic in 2020. Cumberland's performance has not mirrored its market sector. A specialty pharmaceutical company, Cumberland acquires, develops and commercializes prescription products for hospital acute care and oncology markets. It has the lowest market cap on this list.
Beginning in June, insiders began purchasing shares. Cumberland beat second-quarter earnings and revenues estimates in August, so it has some momentum.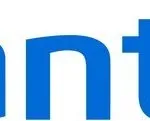 8. Quantum Corp. (QMCO)
Price: $4.83
Market Cap: $203.49 million
EPS Growth Next Year: 169.60%
EPS Growth This Year: 88.50%
Quantum provides products for storing and managing digital video globally. Its high-speed systems are used for disaster recovery, surveillance analytics, in-vehicle data capture and military applications. The California-based company serves corporate, government and broadcast markets.
In April, penny stock rumors about possible outsize gains for Quantum began circulating. Analysts say this beaten-down company has a $7.33 target price.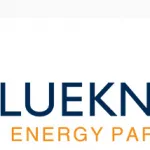 9. Blueknight Energy Partners LP (BKEP)
Price: $1.44
Market Cap: $62.90 million
EPS Growth Next Year: 150%
EPS Growth This Year: 89.5%
Blueknight Energy operates in four sectors: asphalt terminalling, crude oil terminalling, crude oil pipeline services and crude oil trucking services. This limited partnership sports an 11.11% dividend. The energy sector has been highly volatile this year, and Blueknight has gone along for the wild ride.
Its book value per share stands at $8.35. And that, combined with its solid dividend, makes Blueknight an interesting longer-term investment.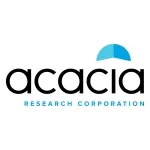 10. Acacia Research Corp. (ACTG)
Price: $3.38
Market Cap: $160.69 million
EPS Growth Next Year: 126.7%
EPS Growth This Year: 83.3%
Completing the list is Acacia Research, a company that invests in intellectual property. It also licenses and enforces patented technologies. Acacia owns or controls the rights to a wide-ranging portfolio of global patents.
Shares of Acacia spiked in June and have been moving mostly sideways between its 50- and 200-day moving averages. Analysts give it a target price of $6.00.
Where Can You Invest In Penny Stocks?
Penny stock traders tend to move frequently in and out of positions. So, they often select investment brokers that feature low commissions, fees and account minimum deposits.
You often can find brokers offering incentives to induce you to open an account as well.
Some favorite brokers among penny stock traders include the following:
Interactive Brokers, which charges as low as $0.005 per share, features a solid range of investing tools and a $0 account minimum.
Charles Schwab, which features $0 per-trade pricing, good trading tools and no account minimums.
Can You Get Rich Off Penny Stocks?
You can get rich off penny stocks. But you also can lose your entire investment. If you plan to invest in penny stocks, don't risk more than you can afford to lose. Dabbling in penny stocks is more akin to gambling than to investing. But the allure of penny stocks is the possible rewards — and they can be great.
Stock data was sourced from Finviz and is accurate as of Oct. 11, 2020.
This article has been updated with additional reporting since its original publication.