The Top 10 Stocks for 2021
Do your research and choose wisely.
tishomir / Shutterstock.com
When it comes to selecting stocks, there are many schools of thought, and nothing is certain. This is why a diversified portfolio is the best choice for limiting risk while still offering the potential for gains. However, this doesn't mean that you shouldn't own individual stocks. Stocks can be a great way to build wealth -- you just have to do your homework before you make your investment choices.
Find Out: 4 Investing Lessons the Pandemic Has Taught Us
Investing for Beginners: What First-Time Investors Need To Know
As the second half of 2021 unfolds, there are various scenarios that may favor different types of stocks. If the coronavirus pandemic continues to recede, it may benefit both cyclical stocks, which are economically sensitive, and growth stocks in certain industries, particularly those tied to the leisure, travel and entertainment industries. If, on the other hand, coronavirus variants or other factors revive the spread of the pandemic, so-called "COVID stocks," such as food delivery companies and streaming services, may continue to outperform. Some analysts feel that small-cap stocks and value stocks are the place to be, while others feel that stocks that have done well will continue to do well, riding on their own momentum.
The bottom line is that successful stock picking is both an art and a science. To make successful investments, you'll need to do some legwork.
To get you started, here's a list of stocks that various analysts believe will outperform in 2021.
Last updated: July 7, 2021
1/10
All images belong to Jorge Villalba villalba.jorge1@gmail.com / Getty Images
Disney (DIS)
Price as of Jul. 1, 2021: $177.26
Disney is a global entertainment powerhouse that is literally a household name. The company is well-positioned for the ongoing economic recovery due to its leisure and entertainment properties, including its cruise lines and well-known film properties.
The company is also enjoying the success of its hugely popular Disney+ streaming service, which is likely to thrive whether or not the pandemic returns. Disney+ is currently riding the success of its newest Marvel product, "Loki," on the back of its earlier Marvel series "Wandavision" and "The Falcon and the Winter Soldier." Later this year, the studio will release potential juggernaut titles "Black Widow," "Jungle Cruise" and "Shang-Chi and the Legend of the Ten Rings."
Read More: Disney's 27 Biggest Controversies
2/10
Harley Davidson / Unsplash
Harley-Davidson (HOG)
Price as of Jul. 1, 2021: $46.99
Harley-Davidson suffered along with many other companies during the coronavirus pandemic, as both travel and consumer expenditures declined. However, after a rocky start, the company has begun to enjoy the fruits of recovery, as its stock is up over 28% at the midpoint of the year.  Analysts expected Harley-Davidson to recover as consumers began spending again in 2021, but its most recent earnings report, released on Apr. 18, 2021, was a showstopper. The company's reported earnings of $1.68 per share handily beat Wall Street expectations of just $0.90 per share, and its revenue jumped 29.4% on a year-over-year basis. As the economy rapidly reopens, HOG shares may continue to benefit.
Looking Ahead: Ways Investing Will Change in the Next 25 Years
3/10
NicolasMcComber / Getty Images
Microsoft (MSFT)
Price as of Jul. 1, 2021: $271.60
Microsoft is the world's largest software maker. If you use a personal computer, it's likely that you've got Microsoft software embedded on your machine.
Yet, the company is really hitting its stride with its move into cloud computing services, which is now its largest source of revenue. It was stuck in the mud from 2011 to 2017, both in terms of its stock price and its earnings, but since then, company earnings have doubled. Analysts expect earnings growth of about 12% for each of the next five years, with a median price target of $300 over the next 12 months. The company also pays an annual dividend of just under 1.0%.
Find Out: How Much Is Bill Gates Worth?
4/10
LPETTET / iStock.com
Hilton (HLT)
Price as of Jul. 1, 2021: $123.62
Hilton Hotels took a big hit in 2020, as the global pandemic all but eliminated both business and leisure travel. However, with the economy opening up and travel approaching pre-pandemic highs, Hilton stands poised to recover. Investors have already begun piling into the stock, which is up 66% over the past year and 11% in 2021 alone.
The company just opened three flagship properties under the Hilton, Conrad and Crockfords brands that are generating buzz at the brand-new Resorts World International on the Las Vegas Strip. The resort opened on Jun. 24, 2021 and was the first ground-up resort development in Las Vegas in more than a decade.
Read: How To Invest In Gold
5/10
michelmond / Getty Images
ExxonMobil (XOM)
Price as of Jul. 1, 2021: $63.26
If you're a fan of cyclical stocks that have fat dividends, there might be no better candidate than ExxonMobil. America's largest oil company lost billions of dollars and saw its share price crater 40% in 2020, but it's bouncing back strongly as the economy recovers, up over 53% year-to-date. If the economy continues to boom, ExxonMobil will benefit from rising demand for everything from gasoline to jet fuel. In the meantime, even after its massive rise thus far in 2021, the company still pays an outsized dividend of 5.52% as of Jul. 1, 2021.
6/10
georgeclerk / Getty Images
Alphabet (GOOG)
Price as of Jul. 1, 2021: $2,527.37
Google parent company Alphabet is constantly in the news regarding anti-trust legislation and privacy concerns. While these are no doubt negatives, they speak to the immense size and power that Google wields. For stock investors, those are great things. Google has grown from the world's largest search provider, providing a staggering 92% of worldwide search results, to an incredibly diversified tech company. Nothing seems to stand in the way of Alphabet's growth, with stock gains of 44% year-to-date and 75.75% and 121.67% over the past one year and three years, respectively.
Beyond search, Alphabet owns everything from Gmail and Pixel phones to Google Cloud and self-driving cars. The company is riding the global shift toward online video via YouTube, where revenue jumped 28% year over year. Its YouTube Music and YouTube Premium platforms now have more than 30 million customers combined.
7/10
Tada Images / iStock.com
Zoom Video Communications (ZM)
Price as of Jul. 1, 2021: $386.48
Zoom Video Communications was one of the undisputed darlings of 2020. Thanks to the global pandemic, which forced workers to remain at home and shut down worldwide travel, people all across the globe resorted to video conferencing both to work and to stay in touch with friends and family.
As a result, Zoom Video Communications was the fastest-growing company of 2020, with earnings jumping over 5,000%. Since earnings drive stock prices, Zoom also saw an extraordinary movement in its share price, skyrocketing over 400%.
Although Zoom clearly benefited from the global lockdowns and stay-at-home orders of 2020, it's maintaining some momentum thus far in 2021, with its stock up over 14%. Consumers are now used to video conferences to stay in touch, and companies save money by holding meetings via video instead of via expensive travel programs, so Zoom may continue to stay in favor.
Find Out: How To Interview For a Job Over Zoom
8/10
Jonathan Weiss / Shutterstock.com
Wayfair (W)
Price as of Jul. 1, 2021: $307.50
Wayfair is an internet retailer of home goods. The company had a banner 2020, based on a combination of trends. Stay-at-home orders and store closures have translated to a dramatic rise in online shopping, and Wayfair has been a prime beneficiary. Wayfair had 31.2 million active customers as of Dec. 31, 2020, a gain of 54% over the prior year. That number continued to rise in the first quarter of 2021, as the company added an additional 2 million active customers.
Although the company has no doubt benefitted from the rise in online shopping, Wayfair is also well-positioned to capitalize on the existing long-term trend in retail store closures. With fewer places to shop in a physical store, more shoppers are turning toward online outlets. Analysts have a consensus $351.92 price target on the stock 12 months out.
9/10
plavevski / Shutterstock.com
Apple (AAPL)
Price as of Jul. 1, 2021: $137.27
Apple is the most valuable company in the world, and with good reason. Its products are both cutting-edge and ubiquitous, with a global fan club bordering on fanaticism. The stock has consistently been a home run for investors in recent years, with returns of 50.80%, 192.11% and 472.61% over the past one, three and five years, respectively. Yet, the stock has only eked out a small gain of 3.45% on a year-to-date basis, perhaps offering an entry point for long-term investors. As the economy continues to reopen in the second half of 2021, pent-up consumer demand may push Apple's earnings above expectations.
PNC Financial (PNC)
Price as of Jul. 1, 2021: $191.47
Like many other financial services institutions, PNC Bank had a rough beginning in 2020. The spreading pandemic dropped lending to an absolute minimum, and when combined with interest rates falling to record lows, the profit engine behind banking all but evaporated.
Things began to turn around for banks like PNC in the second half of 2020, and those trends continued in early 2021. The stock is up 86.47% over the past year, and 28.69% in the first half of 2020 alone. Increasing economic activity in the second half of 2021 could help sustain profits at the bank, as will rising long-term interest rates. Even after recent gains, the company still sports a dividend of 2.41%.
More from GoBankingRates
About the Author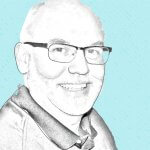 After earning a B.A. in English with a Specialization in Business from UCLA, John Csiszar worked in the financial services industry as a registered representative for 18 years. Along the way, Csiszar earned both Certified Financial Planner and Registered Investment Adviser designations, in addition to being licensed as a life agent, while working for both a major Wall Street wirehouse and for his own investment advisory firm. During his time as an advisor, Csiszar managed over $100 million in client assets while providing individualized investment plans for hundreds of clients.