What If You Had Invested In Amazon Stock Instead of an Amazon Prime Membership?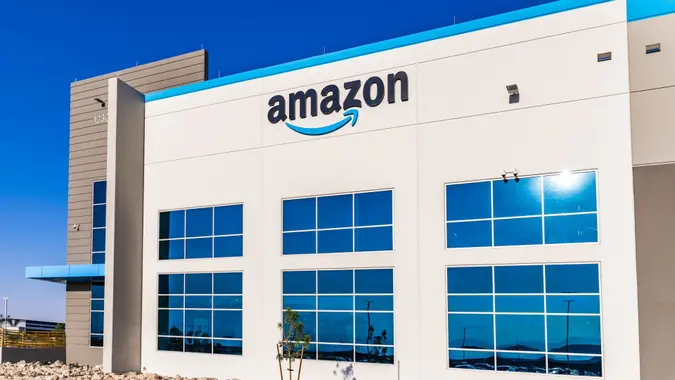 4kodiak / Getty Images
An Amazon Prime membership almost seems like a necessity these days, as both online shopping and stay-at-home entertainment viewing have picked up dramatically in popularity. Many customers view the annual fee for an Amazon Prime membership as relatively inexpensive for what they get out of it. Yet, in spite of all the benefits an Amazon Prime membership provides, there's no doubt that an investment in Amazon stock would have been a much better use of that money, particularly in the first year that Amazon Prime debuted. Here's a look at how much money you would have earned if you put your annual Amazon Prime membership fee into Amazon stock instead.
Tips: 23 Secret Ways To Save Money on Amazon
Learn: 11 Clever Ways Amazon Gets You To Spend More
Cost of Amazon Prime
When Amazon Prime first launched in 2007, it cost members $79 per year. The price has jumped since then, first to $99 and then to its current price of $119.
Price of Amazon Stock
As of Jan. 3, 2007, the first year that Amazon Prime was introduced, the price of Amazon stock was $38.70. For the price of an Amazon Prime membership, customers could have instead purchased 2.04 shares of Amazon stock.
Read: Amazon Stock: Is It a Good Buy Right Now?
Find Out: Why Mark Cuban Owns More Amazon and Netflix Than Any Other Stock

Current Value Today
As mentioned above, the cost of an Amazon Prime membership has jumped from $79 to $119, a jump of more than 50%. This means that today's customers pay more than 50% more than the original price of an Amazon Prime membership in 2007. But for those wise investors who instead bought Amazon stock in 2007 instead of subscribing to Amazon Prime, the results have been nothing short of incredible. As of the close of business on Aug. 10, shares of Amazon stock traded at $3,320.68. That represents an astonishing gain of nearly 8,500%. In other words, the $79 that Amazon Prime subscribers could have instead invested in Amazon stock would now be worth $6,774.19, representing a profit of about $6,695. If those investors had been lucky enough to sell out at Amazon's all-time high price of $3,773.08, those shares would have been worth $7,697.
See: What $1,000 Invested in Stocks 10 Years Ago Would Be Worth Today
Explore: Why It's Never a Bad Idea To Invest In Apple and These Other Companies
The Bottom Line
It's not unusual for a stock investment to outperform a common expense. After all, expenses represent consumption, whereas investment offers the potential to generate profits over time. However, the unbelievable performance of Amazon stock over the years certainly shows that owning a portion of the company is a much wiser move than simply using its products. With $6,695 in profits, investors in Amazon stock at the start of 2007 could afford more than 56 years of Amazon Prime membership at the current price of $119 annually. Of course, just like Amazon stock was a better bet than Amazon Prime membership in 2007, analysts feel that Amazon's stock price can continue to run. Currently, analysts have a consensus "strong buy" rating on the stock, with an average 12-month price target of $4,212.87. This represents a potential gain over the next year of nearly 27%. While no one is suggesting that you should give up your Amazon Prime, if the analysts are correct in their predictions, adding some money to Amazon stock as well could more than pay for the cost of your annual membership.
More From GOBankingRates
Last updated: Aug. 13, 2021