The 10 Best Personal Finance Software Options for 2021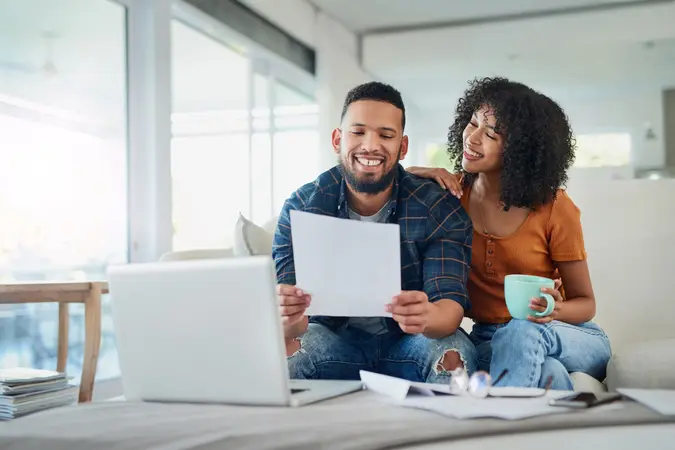 LaylaBird / Getty Images
Managing your money requires a thorough understanding of your income, spending and savings. Because of all the moving parts that go into personal finance, that's not always easy, which is why some people use personal finance software to streamline the process. The best personal finance software manages all the details of your financial life so you can accurately see what's going on and better plan for the future.
Choosing which path you'll take toward financial independence is one of the most important decisions you can make. Here's a breakdown of the best personal finance software for 2021 that can help you on your journey.
What Is Personal Finance Software?
Before personal finance software became available to the public, many people would reconcile their bank statements, checks and check registers by hand. That's no longer necessary or even advisable, thanks to all the digital tools available. Nowadays, technology makes money management easy. An internet connection and a smartphone can automate complex processes like:
Syncing accounts and transactions
Tracking interest and expenses
Generating reports that provide a current financial overview
Predicting what your financial future will look like
The 10 Best Personal Finance Software
The following 10 personal finance software platforms have their own strengths and weaknesses, depending on your financial goals and what financial phase of life you're in. Compare each one to find the best finance software for your needs.
1. BankTree
BankTree is based in the U.K., but the platform lets you manage your finances, accounts and credit cards from just about anywhere, including the U.S. The software syncs directly to more than 2,500 financial institutions and credit unions in 55 countries and lets you upload balances, recent transactions and other files from your financial institution. BankTree also lets you work with more than one currency.
The mobile app helps you keep track of spending by allowing you to scan and import receipts. The Starter Plan includes bank syncing, reports and receipt scanning to track expenses. The Premiere Plan has all that plus investment tools.
Cost:
Seven-day free trial
$4.00 per month or $40 per year
Pros:
Online access
Desktop software
Mobile app
Works with multiple currencies
Cons:
The website's design and navigation aren't as user-friendly or sleek as other personal finance software programs.
The subscription fee only applies to one device.
Best For: International investors working with multiple currencies
2. Buxfer
Buxfer organizes and presents your finances in an easy-to-understand and visually appealing format. This software lets you create budgets and goals for short-term and long-term planning — like saving for a vacation or buying a house — and add real-time alerts to keep you on track.
Reports are customizable, so you can add custom tags to organize your expenses as you see fit. You can also automatically sync accounts or upload statements manually. Three versions are available, depending on your needs and budget. The Plus plan is the most basic and offers unlimited bill reminders and budgets as well as automatic syncing and multiple currency support. The most expensive version, Prime, offers the most features, including budget forecasting tools, investment and live support.
Cost:
Plus for $3.99 per month paid annually or $4.99 month to month
Pro for $4.99 per month paid annually or $5.99 month to month
Prime for $9.99 per month paid annually or $11.99 month to month
Pros:
The Forecasting tool sends you alerts for overdrawn bank accounts and more
Unlimited budgets and accounts supported
Three pricing plans, all with robust features
Get a full refund if you cancel in the first month
Cons:
Goals and Forecasting only come with the Prime $9.99 plan
Free version discontinued
Best For: Budgeting for several savings goals at a time
3. FutureAdvisor
FutureAdvisor has evolved into a robo advisor that personalizes your financial goals into an achievable game plan. Its investment software is designed for home investors looking for personalized recommendations to keep their portfolios updated and diversified.
The platform serves as a fiduciary keeping your best interests in mind. FutureAdvisor works with TD Ameritrade and Fidelity accounts to analyze your portfolio and provide the right recommendations.
Cost:
0.5% annual management fee
Pros:
Integrates with TDAmeritrade and Fidelity
Manage multiple accounts including personal, joint and retirement
Performs tax-loss harvesting to minimize tax liability
Cons:
Account minimum of $5,000 required
Existing accounts must be consolidated over to TD Ameritrade or Fidelity
Best For: Investors managing multiple accounts
4. Mint
Mint is a feature-rich yet simple service operated by financial software giant Intuit. Its all-in-one approach is designed to give you everything you need to keep your finances in order. Mint can sync your credit cards, investments and bank accounts to analyze your spending habits and set future financial goals. It also sends you customized tips and savings ideas based on your spending habits.
Another valuable feature is that you can set up all your bills in one place and receive account alerts when they're due, helping you avoid late fees and protect your credit score. You also can track and access credit reports using Mint. It's free to download for desktop and iOS and Android devices.
Cost:
Pros:
No cost to use
One of the most feature-rich personal finance apps available
Eye-catching interface
Brings together all your spending, investments, accounts and debts in one place
Cons:
The financial planning options may be overwhelming
Setting a budget category can be glitchy
Some accounts occasionally "un-sync"
Best For: Individuals who want all of their finances in one place, from investments debt and credit score to budgeting and bills
5. Mvelopes
If you're a fan of zero-based budgeting, Mvelopes offers a digital option. With this program, you create a budget, put cash into each virtual budget envelope and spend no more than what's in the envelope. Mvelopes keeps it simple so you can meet your budget and savings goals fuss-free.
Once you set your spending limits and create the virtual envelopes, Mvelopes tracks your expenses and keeps your envelopes updated throughout the month. The Basic plan includes online account syncing and budget setup. The Plus and Complete plans add a personal coach on a quarterly or monthly basis to help you meet your goals.
Cost:
Free 30-day trial
Basic for $6 per month
Premier for $10 per month
Plus for $20 per month
Pros:
Plus subscribers have access to a personal finance coach quarterly to help them with their financial goals.
Spending plans take less than 15 minutes to create
Free virtual financial master class
Mobile app available
Cons:
Limited personal finance tools
Focused mainly on budgeting
Best For: Traditional envelope budgeters who want to go digital and are familiar with using the best budgeting apps.
6. Personal Capital
Personal Capital is a hybrid online advisor that offers free, comprehensive investment management tools and professional investment advisors. Like other personal finance software programs, Personal Capital lets you manage all your financial accounts in one place so you can plan for retirement, oversee your investments and reach your financial goals.
For portfolios of more than $100,000, you can get a free consultation with a personal planner for personalized financial advice. Personal Capital is a fiduciary. The institution is legally required to provide beneficial advice before its best interest, so you can rest assured you're not being sold on a high-commission financial product.
Cost:
Free access to the online platform
Fees of 0.49%-0.89% based on balance. Accounts worth under $1 million pay 0.89%.
Pros:
Robust mobile app
Besides syncing credit cards and bank accounts, you can connect Roth individual retirement accounts, 401(k) plans and mortgages for a complete financial picture.
Unlimited advice from a personal advisory team
Cons:
Personalized management requires a portfolio of $100,000 or more.
Fees are higher than average
Best For: Individuals with a high net worth or DIY investors who could benefit from free investment management tools
7. Quicken
Quicken is a pioneer in personal finance software, having established itself as the go-to personal finance solution for more than three decades. Its software lets you manage your entire financial picture, from budgets and debt to savings accounts, bills, taxes and investments. Quicken even makes it possible to organize and manage personal and small-business finances in one place.
The basic subscription includes expense tracking across mobile devices and desktops. The Deluxe plan adds customized budget creation, debt tracking and tax and investment organization. Upgrading to the Premier plan adds free online bill payment and priority customer support.
Cost:
Starter for $35.99 per year
Deluxe for $51.99 per year
Premier for $77.99 per year
Pros:
Affordable, full-featured plans
Free trial for 30 days
Works on desktop, web and mobile
Can be used on multiple computers and devices
Automatically categorizes expenses
Cons:
Investment and budgeting tools not available with the Starter plan
Quicken Home and Business only available on Windows
Best For: Individuals who need personal finance software that works on multiple devices
8. Tiller Money
Tiller Money claims to set up "your financial life on a spreadsheet." It links all your banking and investment accounts and then exports the data to Google Sheets so you can create your own spreadsheets and calculations. Once it's set up, the software will update your sheets daily with new data.
If you're an advanced Google Sheets or Excel user, the possibilities are endless. If you're not experienced with spreadsheets, you can use Tiller Money's free templates. You'll receive daily email reports showing the most recent transactions and account balances to keep up to date on your spending.
Cost:
Free 30-day trial
$79 per year
Pros:
Automatically updates your spreadsheet
Daily email summaries show recent spending and updates
Tracks all accounts in one place
Ad-free
Cons:
No bill pay or investment features — better as a personal finance software companion
Can be confusing to use for individuals not familiar with spreadsheets
Best For: Hands-on Google Sheets and Excel users
9. TurboTax
You can't escape taxes, but you can make them easier to file thanks to programs like TurboTax. The software is designed for users with no accounting experience. It keeps things simple by asking questions to determine deductions. W-2s and other tax documents can be manually entered, or you can upload a photo of the documents and the software will handle the rest.
The most basic version lets you file your federal and state income tax returns free of charge for basic 1040 forms. If you feel like you need extra help, TurboTax Live connects you with a certified public accountant who can assist you with your tax return.
Cost:
Free for simple 1040s
Deluxe for $60
Premier for $90
Self-Employed for $120
Pros:
Professional tax help
Potential savings from more than 350 possible deductions
The software checks your tax return for errors before filing it
Available for a variety of filers including W-2 and 1099s
The Premiere plan can account for cryptocurrency capital gains
Cons:
Can only help you with taxes
Best For: Getting your taxes done accurately, easily and on time
10. YNAB
YNAB is short for You Need A Budget. The software is designed to help subscribers control their spending and work toward their savings goals. Subscribers also get access to tutorials that can improve their financial expertise. According to the YNAB website, using its platform "means finally facing your finances with eyes wide open. Even if you don't like what you see, you will have the information you need to take the next step, and then the next one." The platform claims you'll save $600 in the first couple of months after setting up a budget, on average.
Cost:
34-day free trial
$11.99 per month or $84 per year
Pros:
The software automatically links to your accounts to create accurate spending analyses to track your budget.
You can share finances with a partner
Free, live online workshops
Cons:
No investment features
Bill pay not available
Best For: Those new to budgeting and personal finance who are interested in learning more as they go
Good To Know

Most of the top personal finance software and apps offer a free trial. They're confident you'll love what they have to offer as much as they do. Before you commit, try a couple of finance apps first to get familiar with how they work.
Better Financial Health Takes More Than Just Software
Although personal finance software can do a lot of the legwork required to get a better idea of your financial health, you'll need more than software to achieve your goals. Here are other steps you should take to save money and grow your nest egg.
Get Your Financial House in Order
Once you set up the best personal software for 2020, it's time to spruce up your financial house and get it in order. Use the software to run detailed reports that provide a closer look at the changes and improvements you need to make. Don't focus solely on short-term goals — plan for your retirement and start contributing to it today.
Meet With a Financial Advisor
If the personal finance software you choose doesn't include financial planning assistance, meet with a certified financial planner to help you set smart short- and long-term financial goals.
Set a Budget
Budgets are key to controlling expenses and allocating sufficient money toward your financial goals. You should create a budget that works for you — and stick to it. The personal finance software options listed above have budgeting features to help you track your progress.
Personal Finance Software Can Help You Achieve Your Goals
Regardless of whether your goal is to get out of debt, plan for retirement or save for a family vacation, today's best personal finance software options are more than capable of getting you on the right financial path so you can increase your net worth.
This article has been updated with additional reporting since its original publication.
Disclaimer: This content is not provided by any of the personal finance software companies listed. Any opinions, analyses, reviews or recommendations expressed in this article are those of the author alone and have not been reviewed, approved or otherwise endorsed by these personal finance software companies.