What Is a Bear Market?
Understand bear markets so you can profit from them.
A bear market occurs when stocks are declining and sentiment is pessimistic. Everybody knows that the stock market goes up and down. If you own stocks, you'd probably like to see it go up all the time. Unfortunately, that's not the nature of the beast. But what exactly is a bear market, and — more importantly — can you make money in one?
Here's some information on bear markets that will help clarify the term and give you insights on how to react when a bear market arrives: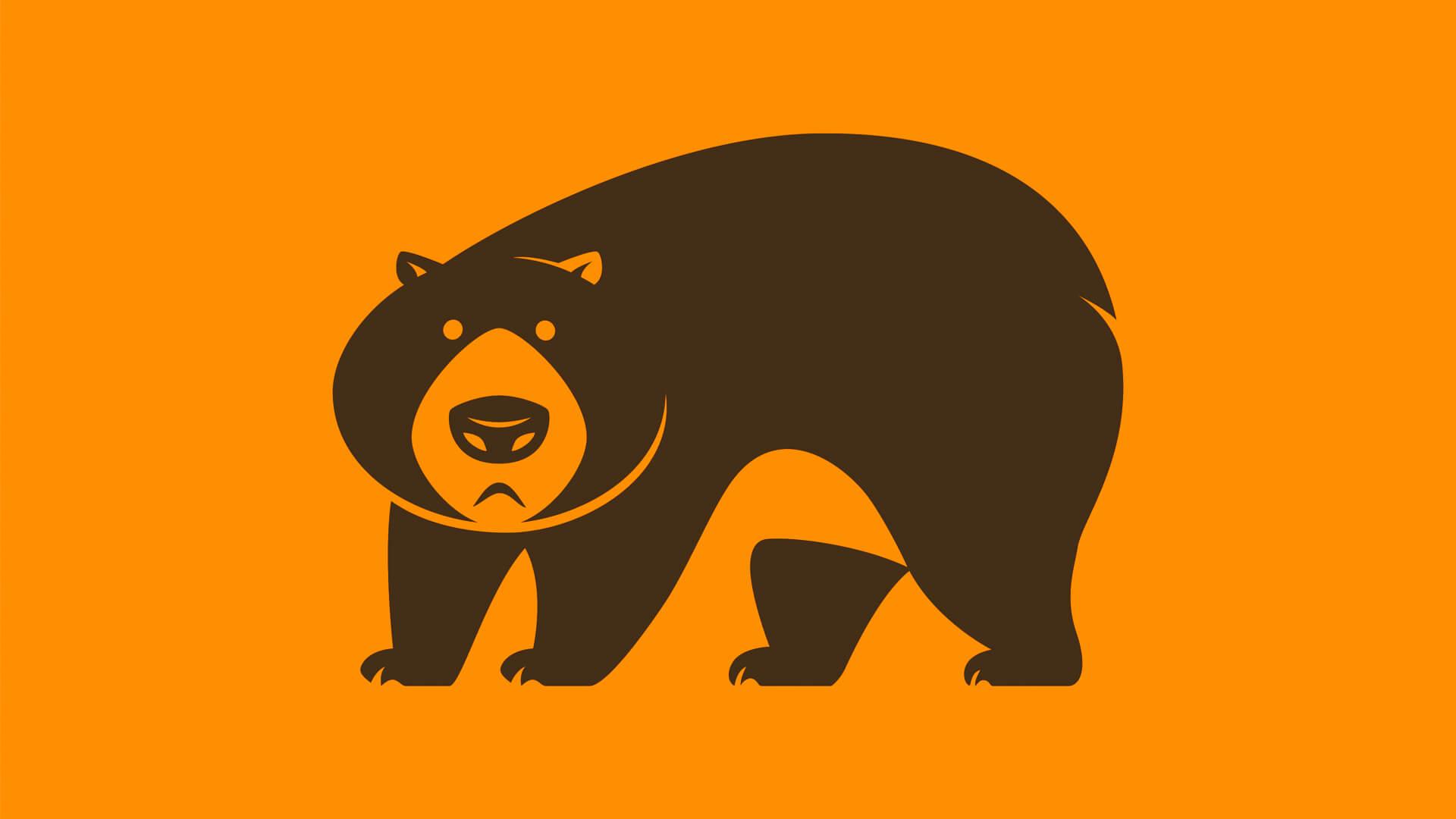 What Are Bull and Bear Markets?
Most people believe that the "bull market" means stocks are going up and "bear market" means they're going down. You might be surprised to learn that Wall Street professionals and the business media actually have more precise definitions of both terms.
What Is a Bear Market?
The phrase "bear market" refers to a decline in the broad market indexes, such as the S&P 500, of 20% from recent highs. Such declines can happen quickly, but most bear markets take place over the course of about two months.
What Is a Bull Market?
A bull market is the mirror image of a bear market. During a bull market, investors are optimistic and tend to aggressively buy up stocks, which drives prices higher. A bull market occurs when stocks make a sustained gain of 20% off of previous lows.
Read On: How To Pick the Smartest Investment Strategy for Your Money
Is a Bear Market Good or Bad?
A 20% decline over a couple of months might be alarming to some investors, but bear markets are a normal part of a typical cycle. When investors are optimistic about business and economic trends, they'll buy stocks until they begin to think stocks are overvalued. At that point, many sell their positions. Consequently, the market goes down. Once it reaches a point where investors see value again, they start to buy, and the cycle repeats itself.
Whether a bear market is good or bad depends on how you are positioned. Some investors welcome bear markets because they get a chance to buy stocks at bargain prices. Other investors who have sold stocks intending to buy them back later at lower prices also like bear markets because that's when they can make money.
It's all a matter of perspective and preparation. No matter what kind of investor you are, you should be prepared to face a bear market at any time.
Related Info: If a Recession Hits, Should You Invest or Hold Off?
What Causes a Bear Market?
Bear markets are caused by a change in investor sentiment to something negative, which might have numerous causes. The reasons stock markets decline include a weak business environment and poor earnings in one or more sectors of the economy. Emotional and psychological factors also play a part, such as fear on the part of some investors that they haven't timed the market correctly even though there's no tangible evidence supporting that view.
The timing of bear markets is not always easy to predict, though there are a few things to look for. These include rallies that don't last very long or sustained weakness in leading economic indicators.
More About Investing: 17 Warning Signs of a Bad Investment
What Is the Difference Between a Bear Market and a Correction?
A bear market and a market correction have much in common. People often ask, "What is the difference between a bear market and a correction?"
As mentioned earlier, a bear market is represented by a 20% decline over a couple of months. A correction is a decline that doesn't hit the 20% mark and runs its course in a few days or a few weeks.
Like bull and bear markets, corrections are normal occurrences and should be expected to happen every so often.
Learn More: Types of Mutual Funds
What Are the Phases of a Bear Market?
It is helpful to consider bear markets in phases to understand their trajectory.
Phase one of a bear market can be a little deceiving because it's marked by optimistic investor sentiment and rising stock prices, which still occurs at the end of a bull market. When the bull market runs its course, the bear market begins.
Phase two is the decline that happens when investor sentiment turns negative and the selling begins. The sell-off might be slow and controlled, or it might be accompanied by some panic selling.
Phase three is characterized by speculators entering the market and starting to scoop up bargains.
Phase four, the final phase, is the bottoming process, when selling gives way to buying and the bear market turns back into a bull.
One of the worst mistakes an investor can make is to believe that stocks only go up. They don't. Stocks will go down, and bear markets do happen. The best thing to do is to educate yourself on the basics of investing and be prepared for the downs as well as the ups.
More From GOBankingRates
This article has been updated with additional reporting since its original publication.