Costs of Student Loan Forgiveness to Taxpayers Nearly Double Initial Estimate — How It Breaks Down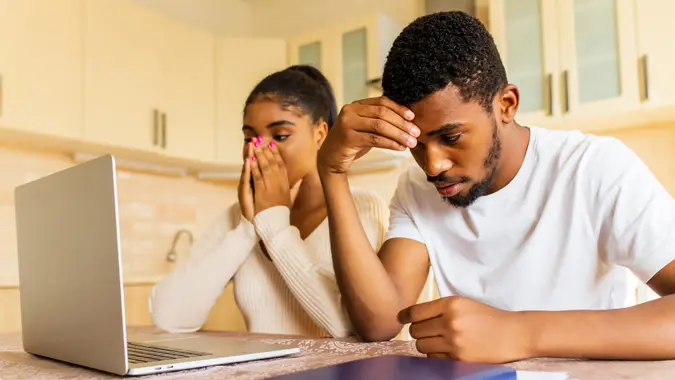 IURII KRASILNIKOV / Getty Images/iStockphoto
In January, President Biden proposed a revamp of the student loan income-driven repayment (IDR) program that would cost taxpayers $138 billion over ten years. However, the Congressional Budget Office (CBO) released a revised estimate yesterday predicting the change would actually come with a price tag of $230 billion — or higher.
The Future of Finances: Gen Z & How They Relate to Money
See: The IRS Has Refunded $15.7B as of Feb. 3 — Here's How Much the Average Taxpayer Is Getting Back
Initially, the White House calculated that the new program implementation would cost $77 billion for outstanding loans and $61 billion for new loans. The CBO's recent estimate reflects $76 billion in existing debt and $154 billion in future debt, attributing the substantial increase in projected new loans to:
More borrowers taking advantage of the plan
Schools increasing tuition to capitalize on the demand
The government automatically enrolling delinquent borrowers into the plan
If the Supreme Court rules against Biden's student loan cancellation plan of up to $20,000 in debt forgiveness per borrower, taxpayers can likely expect an even larger bill over the next decade. In this instance, the CBO projects an additional $46 billion in program costs, bringing the total to $276 billion. That's because borrowers will flock to the plan as their next best option.
Take Our Poll: Do You Think Bankruptcy Is an Acceptable Way To Escape Student Loan Debt?
Student Loan Forgiveness: Are We Overlooking the Bigger Picture?
If the proposed IDR plan, which would replace the current REPAYE plan, goes into effect, the lowest-earning borrowers would benefit from an 83% reduction in lifetime payments per dollar borrowed. Currently, Parent PLUS loan holders are ineligible for the new program.
More From GOBankingRates