Why Student Loan Debt Could Continue Past Biden's Forgiveness Plan Thanks to 'Predators in Higher Education'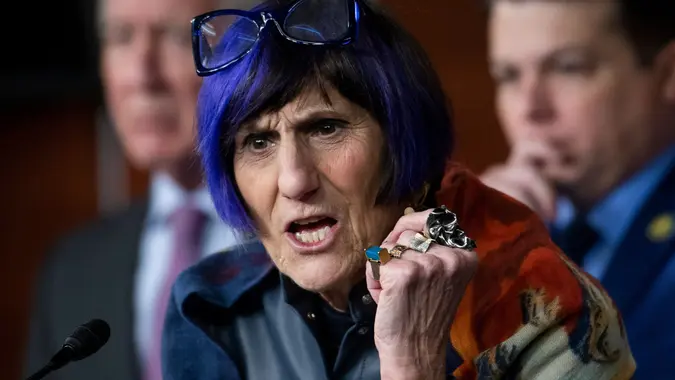 ©Shutterstock.com
President Biden's mission to help abate the student debt crisis by pledging to cancel up to $20,000 of debt for millions of borrowers has been blocked by both the House and the Senate. Biden has indicated that he will veto the legislation.
So, Biden's student loan forgiveness plan teeters in the hands of the Supreme Court, which is expected to issue a final decision later in June now that oral arguments have been heard.
But even if Biden's forgiveness plan is enacted, there's reason to believe that student debt will continue to accumulate well past reasonable levels. In part, the problem stems from the potentially deceptive way that expensive colleges with online programs are appealing to prospective students. A root of the problem? OPMs (online-program-management companies).
OPMs team up with universities to build out online classes — that are usually as, or nearly as, expensive as in-person classes — and provide a range of services that can even stretch to include curricula. OPMs operate by getting a piece of the tuition revenue from the online program enrollees. They're capitalist at their core.
The OPM model proved vital during the pandemic, when college students and prospective college students were forced to resort to off-campus learning alternatives. It's easy to see why universities so readily embraced OPMs. But are they so transparent? Maybe not.
Students and advocacy groups are rallying cries against the marketing tactics of OPMs, as Business Insider reported, and so too are lawmakers including senators Elizabeth Warren, Tina Smith, and Sherrod Brown, who penned a letter to the CEOs of some of the biggest OPMs in the field, asking for fresh data about their contracts and outcomes.
"We continue to have concerns about the impact of OPM partnerships on rising student debt loads," they wrote to the CEOs.
The pervasive fear, particularly among Democrats, is that these OPMs will continue the vicious cycle of student debt by being "the new predators in higher education," as Democratic Rep. Rosa DeLauro described them in a January op-ed on Higher Ed Dive.
Presumably, they'll do this by drawing in prospective students in at a high price tag, without necessarily delivering on their promise of a stellar education.
More From GOBankingRates