How Much Does Samsung's New Folding Phone Cost? Hint: Much More Than the iPhone XS
Samsung introduced the Galaxy Fold at a Feb. 20 launch event.
Samsung announced its new foldable smartphone — the Galaxy Fold — on Feb. 20.
The Galaxy Fold was unveiled at the launch event for the new Galaxy S10.
Apple, Huawei and other major competitors have similar devices in the works.
The flip phone lives on — kind of. Samsung shared details about its new foldable phone — Galaxy Fold — at their Galaxy S10 launch event on Feb. 20. The Galaxy Fold has one smaller screen but can open up for a screen that's wider. It would appear to be a play to offer a combination of a convenient size for fitting into your pocket or bag while still offering an option for a larger screen.
Learn: 7 Tips and Tricks to Cut Your Phone and Cable Bill in Half
Samsung Galaxy Fold Costs Nearly $2,000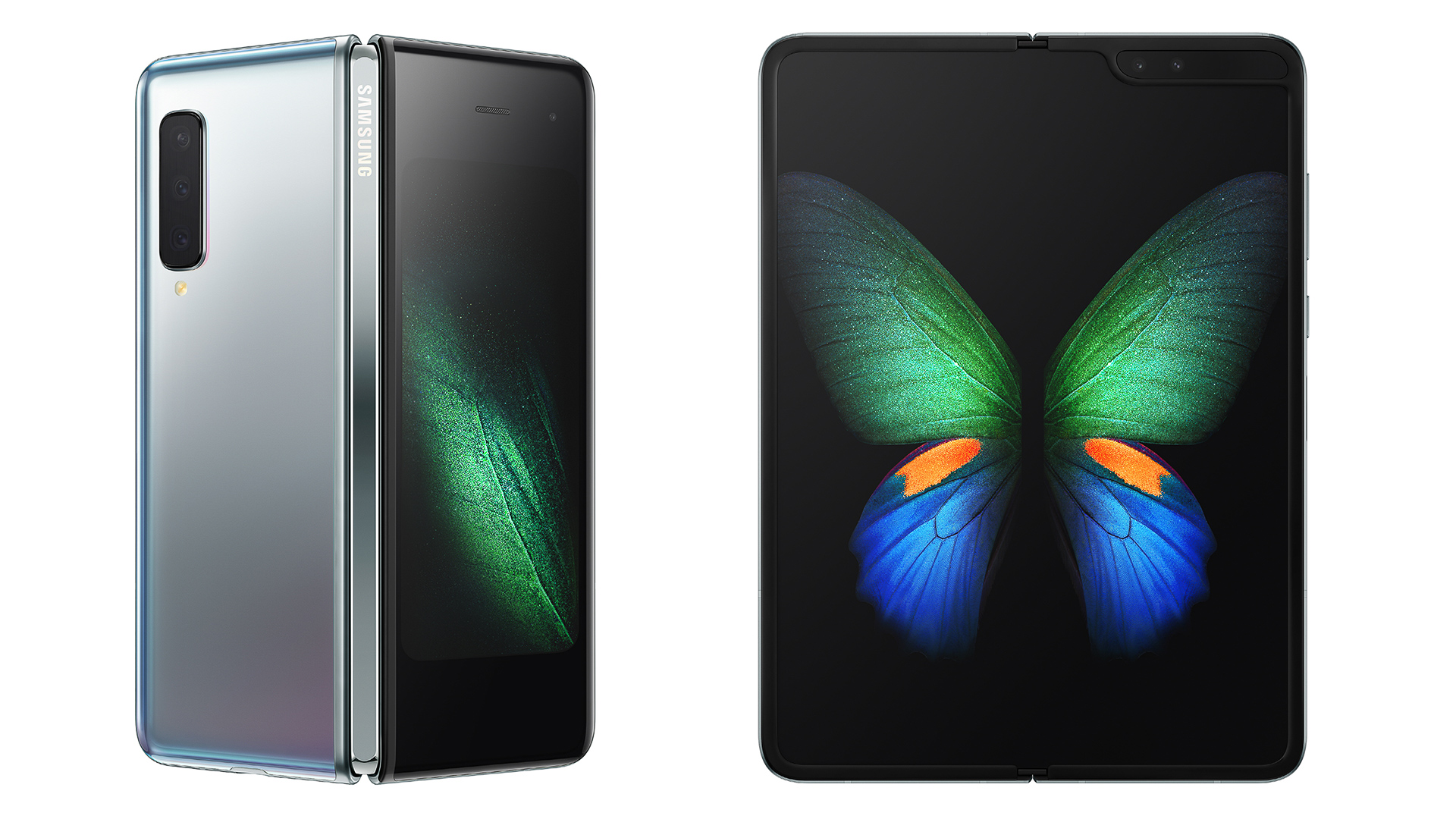 The rumors have been swirling about the new phone for a while, with plenty of speculation surrounding the name. Samsung stoked that excitement with a teaser video on Feb. 18 that proclaimed that the "the future unfolds 02.20.19," in the first of what can only be assumed to be a number of puns about the new device. The video also featured text wrapping around edges.
The folding phone will cost $1,980; the S10 launched during the same event is expected to start at $749. That's a bit steep when compared with the competition. The iPhone XS ranges in price from $999 up to $1,449, the Google Pixel 3 will run you $799 or $899 for the XL model, and a Galaxy S9 can be had for as little as $419.99, depending on your carrier.
Ready to Switch to Samsung? Find Out: How to Get the Most Out of Your iPhone Trade-In
Samsung Hopes to Capture a Bigger Share of a Shrinking Market With the Galaxy S10 and Galaxy Fold
Samsung unveiled the folding device during the launch for the S10, its flagship phone for 2019 and one the company has put a lot behind. The global smartphone market contracted by 6 percent year-over-year in the last three months of 2018, making for a 5 percent decline to 1.43 billion units for the full year, according to data and analysis firm Strategy Analytics. That marks the first time since the launch of the iPhone that that's happened.
Meanwhile, as Samsung is fighting to grow its share of a market that might be topping off, the company has also been struggling — reporting declines in fourth-quarter revenue and operating profit of 10 percent and 29 percent, respectively. However, The Wall Street Journal reported that the company is planning a major technical upgrade to its flagship phone as part of its 10th anniversary of the product.
More on Samsung: Samsung Joins the Ranks of Companies Spending Big on Driverless Cars
Folding Phones From Apple and Others on the Way
Samsung might be the first major company to hit the market with a foldable device, but there are a number of companies with similar products on their way. The Royole FlexPai is available now at a price tag of a mere $1,318 for the cheapest option. Huawei is also expected to announce its folding phone option to be released in late June, and from Xiaomi, another device is supposed to be able to fold into thirds instead of just down the middle. Apple filed a patent in November of 2017 for a foldable phone. Beyond that, there are a number of other rumored devices, including potential models from Lenovo, LG and Motorola.
Save Up for Your Next Smartphone: 10 Best Savings Accounts of 2019
So if you've been waiting for years to replace that old Motorola Razr, your options for phones that fold appear to be about to broaden considerably.
See how the Google phone is doing compared with Apple iPhones.
More on Money
We make money easy. Get weekly email updates, including expert advice to help you Live Richer™.
Photo Disclaimer: Please note photos are for representational purposes only for Samsung. As a result, the featured image might not reflect the product listed in this article.