5 Important Workplace Perks for Women in Their 30s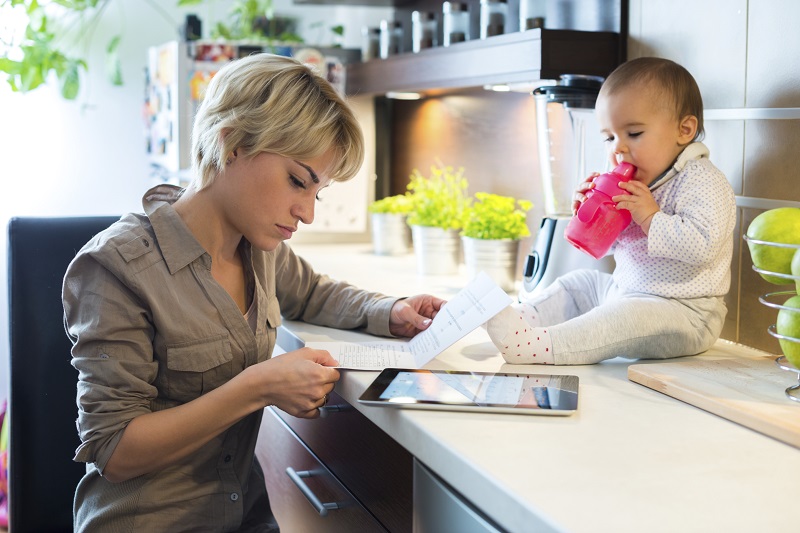 As child care costs rise and many families take on the responsibility of supporting ailing parents, women are increasingly rejecting the nine-to-five work model — and its accompanying stressors.
Lower earning power often makes it cost prohibitive for women to rejoin the workforce after having children. In fact, the U.S. Bureau of Labor Statistics reports a decline in the number of working women after decades of a burgeoning female workforce. Stay-at-home mothers were prevalent in the late 1960s; almost 50 percent of women with children did not work. That number dropped to 23 percent in the late 1990s, as women joined the U.S. labor force, but rose again to 29 percent in 2012.
In light of this drop in female workers, many companies are vying for talent, and some offer catered lunches, generous gym memberships and housekeeping services as lures. Below are five valuable, and sometimes unconventional, workplace perks currently being offered to women in their 30s.
Related: 4 Ways Working Moms Can Earn More
1. Flexible Work Arrangements and Maternity Leave
Flexibility is a cherished perk for many women facing the transition from stay-at-home mom to full-time member of the workforce. Versatility is required for these transitions, and many employers need to reject rigid work models and adopt work-life balance programs that support women, according to the Huffington Post. From telecommuting to varying hours, flexible working arrangements and generous maternity leave options make it possible for many women to handle this switch with confidence.
Working mothers aren't alone in favoring these perks. A study by the Council of Economic Advisers reported that 90 percent of Americans support flexible options to meet families' needs, provided that work gets done. Further, research performed by Claudia Goldin and published by the National Bureau of Economic Research revealed that women are increasingly choosing careers that allow for daily flexibility such as pharmacy positions, veterinary work, dentistry and optometry.
By providing flexible work options and paid maternity leave, U.S. employers can reduce their staff turnover and retain highly skilled talent. The Council of Economic Advisers found that more than 80 percent of men and 90 percent of women think paid maternity leave is crucial, but the Department of Labor reported that only 12 percent of private sector workers currently have this benefit.
2. Legal Advice and Counseling
Anyone who has faced legal issues knows that hiring a law firm is expensive. To combat this issue, Rocket Lawyer, an innovative legal company, is collaborating with human resources departments in large companies to incorporate its services as an employee benefit.
According to Kristin Farrell of HighWire Public Relations, the spokesperson for Rocket Lawyer, women are losing time at work because of a need to deal with routine legal issues more often than men. "The top legal issues employees deal with are care for aging parents followed by traffic tickets and car accidents," she said. She went on to highlight a study by the Family Caregiver Alliance, which found that aging parent caregivers are most often women. With this in mind, it's logical that companies would offer legal assistance at work in an effort to attract and retain talented female employees.
The study went on to state that "workers who had to handle legal concerns reported a significant negative impact to their emotional health and mental attitude: 41 percent experienced moderate to severe anxiety, almost 20 percent … showed increased irritability at work and 28 percent experienced high stress levels." Access to attorneys for contracts, leases, estate plans and other legal issues can be a win-win for employers and workers.
Related: 9 Company Perks Every Millennial Wants (and Expects)
3. Fitness Benefits and Yoga
While a lunchtime four-mile treadmill run might not be everyone's cup of tea, many women try yoga at some point in their lives. Companies that offer fitness benefits — such as the freedom to attend a yoga class — increase their chances of hiring and retaining healthy, productive female employees.
With a flexible work schedule that accommodates this type of exercise, employees can practice preventive health care. Wyatt Myers of Everyday Health touts the health benefits of yoga including reduced feelings of depression, higher serotonin levels and relief of chronic back pain. Yoga is also reported to correct hormone imbalances, boost blood flow to internal organs, increase fertility and improve your ability to sleep. Not only are healthy employees less likely to miss work, but they also tend to get more done while in the office.
4. Dog-Friendly Environment
For the busy caregiver, taking a dog to work means one less thing to worry about at home. A 2012 study by Virginia Commonwealth University found that employees who brought their dogs to work reduced their stress levels by 11 percent. On the other hand, those who could not take pets to work experienced an increase in stress of up to 70 percent by day's end.
Today, many companies are seeing the benefits of a pet-friendly workplace. Jian Sun of Career Contessa revealed the top five companies for women in Los Angeles, and the perks that make them so popular. In this work-to-live culture, perks geared toward women are often lifestyle-oriented, and dog-friendly offices are not unusual. Contessa lists the Honest Company — a consumer goods company — and fashion-trading service provider Tradesey as prime examples of LA firms with doggy perks.
Related: 5 Major Employee Perks That Help You Save Money
5. The Opportunity to Make a Difference
Between responsibilities at work and at home, women often struggle to find time for volunteer work and other personal projects. With this in mind, many companies are providing opportunities for their employees to give back on the company's dime.
Rebecca Straw, a receptionist for Mark G. Anderson (MGAC), appreciates her company's involvement in charity clothing drives. MGAC collects business and interview attire for people trying to rejoin the workforce. MGAC hosts events to display the clothes and combines them with happy hours and staff socials.
The company also rewards staff in practical and innovative ways. According to Straw, "At the start of each school year, my supervisor gives me a gift card to buy school clothes for my children … that helps me so much!"
Today's superstar female employees are looking for more than good salaries and traditional benefits. In the quest to land the top workers, companies that offer perks are going to come out ahead, whether those perks are professional development opportunities, flexibility, or even the opportunity to volunteer for a charity and make a difference.